Where and How To Buy Cardano (ADA) in 2022 - Ultimate Guide by Cryptogeek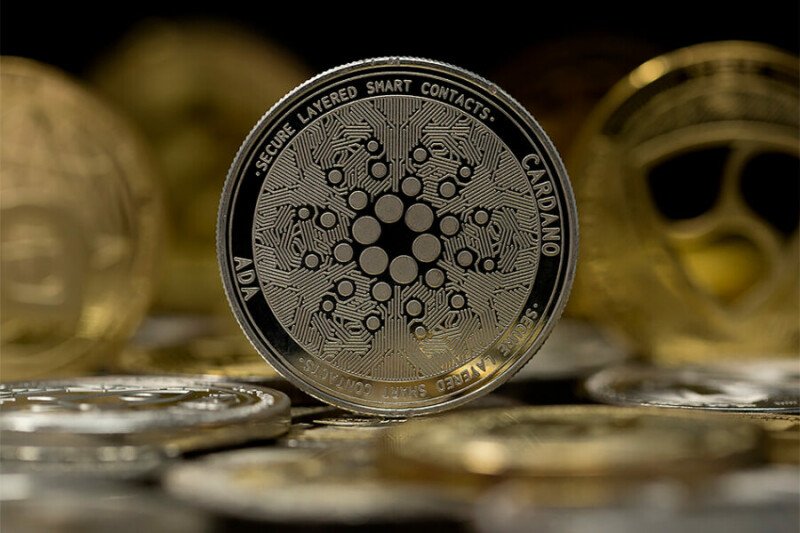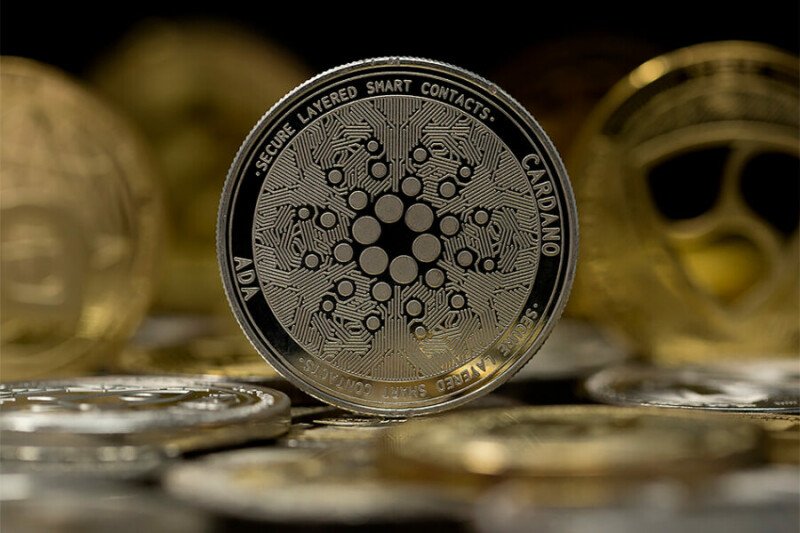 Cardano (ADA) is an open-source cryptocurrency created in 2017. One of the developers of this currency is Charles Hoskinson. Before creating Cardano he worked in the Ethereum and BitShares teams. Cardano is a native token of the decentralized network of the same name. Cardano platform is used for smart contracts running and is meant to address the known issues of the similar platform Ethereum.
As of August 12, 2021, Cardano is the 5th biggest cryptocurrency in terms of market cap. The currency is one of the most successful projects lately and is widely considered a good investment. The coin cannot be accumulated via mining as it relies on the Proof-of-Stake (PoS) consensus mechanism. Cardano can be only earned or bought. The asset is broadly available on numerous crypto trading platforms. In this article, we will list the best platforms where you can safely and effortlessly buy Cardano (ADA) and show how exactly to do that.
HitBTC
HitBTC is one of the oldest cryptocurrency exchanges among those that continue their operation and development. The exchange was founded in 2013 and is headquartered in Chile. HitBTC supports around 500 cryptocurrencies. Despite being a crypto-to-crypto exchange, HitBTC provides an opportunity to buy cryptocurrencies with fiat money. It can be done via the Buy Crypto section. Cardano is not on the list of coins that can be bought via credit card on HitBTC so if you look for an opportunity to buy ADA for fiat money you will have to buy a different coin first and then exchange it for ADA which can be done quickly as HitBTC has huge liquidity and a large selection of available trading pairs.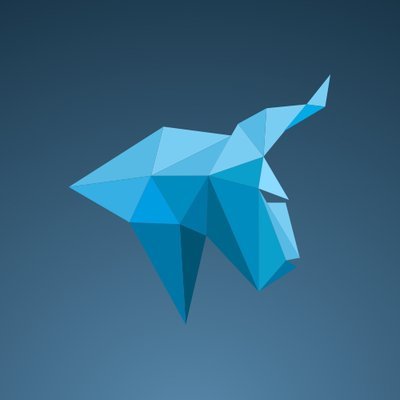 HitBTC requires you to provide personal information as a part of the KYC procedure which usually takes place when you withdraw money to an external wallet. Crypto deposits are free of charge. HitBTC supports numerous order types which allows you to prevent losses and maximize profits while trading. Trading commissions on HitBTC are nearly the lowest among the top exchanges — they start at 0.09% and decrease as your monthly trading volume goes up. The platform provides enough measures to protect your coins. You can secure your account with 2-factor authentication, you can turn up email notifications, set a whitelist of withdrawal wallet addresses, and use other safety features. In general, the intuitive interface, good functionality, and safety make HitBTC a good platform for buying Cardano.
Binance
Binance is a Chinese crypto-to-crypto exchange with the largest trading volume in the industry. The exchange was founded in 2017 and quickly became popular as it provided a user-friendly and cheap service with the support of a huge number of tokens. As of August 2021, there are over 380 cryptocurrencies available for trading on Binance. One of the coins you can buy on Binance is Cardano (ADA). If you want to buy this coin on Binance you should have some other cryptocurrency as on Binance you can't buy cryptocurrencies for fiat money.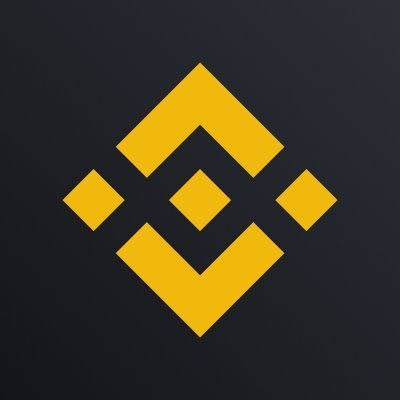 Registering on Binance is fast and simple. It just takes an email address and verification via email. To get access to advanced functionality you will have to upload personal data and get verified. There are personal and corporate accounts on Binance. The company has a strong reputation. The exchange was subjected to a successful hacker attack in 2018, however, Binance has compensated the stolen money and the incident didn't ruin the company's popularity. The serious attitude to users' funds alongside a diverse set of supported coins, low fees, and strong functionality makes Binance an easy choice for those who want to buy Cardano. 
Atomic Wallet
Atomic Wallet is a service allowing the storage of over 300 cryptocurrencies. Cardano (ADA) is one of them. The wallet can be installed as a desktop application with versions for Windows, Mac, Debian, Ubuntu, and other operational systems. More than that, the mobile version is also in place. The private keys never leave the user's device so it's important that you take care of the device safety to protect your funds. Any attack on Atomic Wallet's servers won't expose your money to risk. More than that, if you lose access to your wallet you can regain it via a mnemonic phrase. One of the downsides of Atomic Wallet is the unpredictable rate of commissions that are changing from time to time. Atomic Wallet doesn't collect the personal data of its users.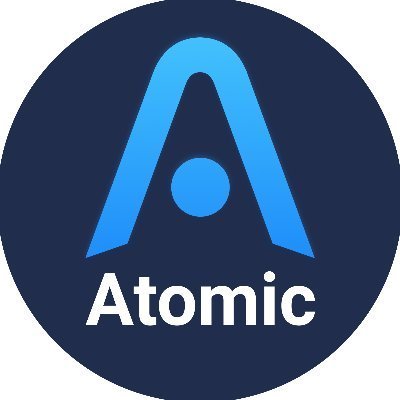 On Atomic Wallet, you can stake Cardano (ADA) (see the Staking section in the menu on the left). What's more important, there is one more section in the same menu — Buy Crypto. In this section, you can purchase Cardano (ADA) with a bank card (Visa and Mastercard are accepted). It makes Atomic Wallet a decent entry-level platform for those who want to buy and store Cardano tokens.
eToro
eToro is quite an old platform. It was launched back in 2007 — before the invention of Bitcoin. Initially, eToro was a forex trading platform but soon the team behind the project realized the potential of cryptocurrencies and the company included cryptocurrencies in its roster of supported assets. Cardano (ADA) was listed on eToro shortly after its emergence. eToro allows people to automate their trading. Copy-trading (or social trading) is also supported. In general, eToro is good for those who want to trade despite the lack of time or for those who have time but want to boost profits via automation. eToro provides opportunities for education: from educational content to virtual trading features allowing users to learn how to use eToro without the involvement of real money.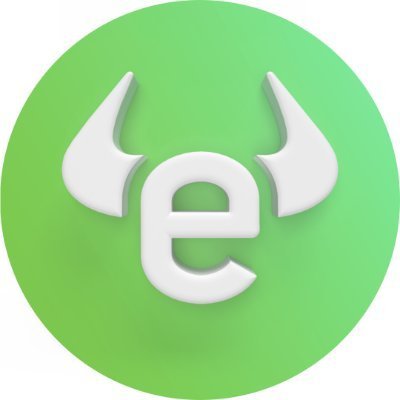 Buying Cardano on eToro is really easy. You can do that via PayPal or a credit card (first, make sure that these options are supported in your country). Some might find it hard to withdraw the Cardano coins you buy on eToro but if you are going to trade these coins on eToro to get some profit. Then you will be able to convert these coins into fiat money and withdraw them in USD or other national currency.
Cex.io
Cex.io is a veteran crypto exchange founded in 2013 in the UK. Currently, it boasts over 3 million users. It supports more than 80 cryptocurrencies and Cardano (ADA) is among them. What makes Cex.io especially convenient is that it allows you to sell and buy cryptocurrencies for fiat money via credit and debit cards. This functionality is available via Instant Buy and Instant Sell features respectively. Deposits can be made via Skrill or bank transfers, too (SWIFT, SEPA, ACH, Faster Payments are supported on Cex.io). All in all, Cex.io is a decent entry-level platform if you are looking for an opportunity to start building your crypto portfolio from scratch. The KYC procedure is obligatory on Cex.io so be ready to provide your personal data.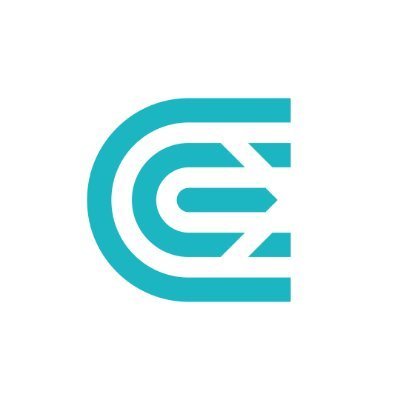 The simplest way you can purchase Cardano (ADA) on Cex.io is to buy it by card or via SEPA through the Instant Buy feature. Alternatively, you can deposit some crypto coins and exchange them for ADA coins via order book. When you trade on Cex.io you might save money in fees if you post limit orders as market makers are charged with notably smaller fees than takers. 
Changelly
Changelly is a popular cryptocurrency trading platform. It allows quickly swap coins and is rather an order aggregator than an exchange. Changelly was created in 2015 and has headquarters in Hong Kong. Due to ease of use, the platform quickly gained public attention and became a popular platform for buying and exchanging cryptocurrencies. Changelly has partnerships with many big exchanges which provide access to over 150 cryptocurrencies. No wonder that you can buy Cardano there. More than that, Changelly is automatically picking the orders at the best rates so you can save your money while buying ADA there. The user base of Changelly accounts for around 2 million traders.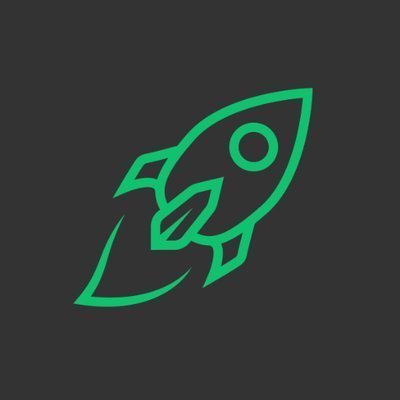 You can buy Cardano on Changelly via credit card, SEPA, or Simplex. So even if you don't have cryptocurrencies yet you will be able to purchase Cardano tokens. The fees on Changelly are a bit higher than on the cheapest exchanges, however, they are more than bearable if you compare them to more expansive platforms and if you consider how good the rates are and how easy it is to buy ADA on Changelly.
Coinbase Pro
Coinbase Pro is the largest cryptocurrency exchange in the USA and a project of a broader cryptocurrency brand Coinbase which is also responsible for the crypto wallet of the same name. The exchange was launched in 2014. While many crypto exchanges are run by anonymous or semi-anonymous teams and are not regulated, Coinbase has adopted the course to law obedience and openness at an early stage. Nowadays, Coinbase is considered to be one of the safest and most regulated crypto exchanges in the US. As for drawbacks of Coinbase, we can mention a relatively narrow selection of coins (only around 90 coins are supported, happily Cardano is available for trading) and high fees — the price you pay for a licensed service with institutional-grade security. It's understood that on Coinbase you will have to provide personal information if you want to use the exchange.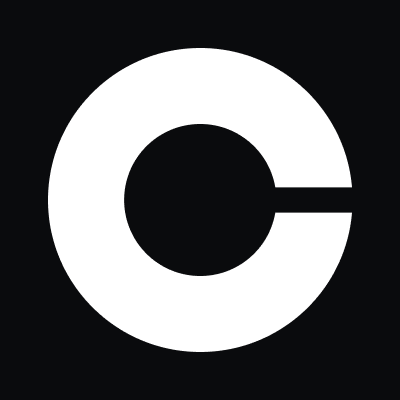 Coinbase accepts fiat money deposits (for instance, bank transfers). It means that even if you don't have cryptocurrencies now, you will be able to buy Cardano (ADA) with fiat money. Depositing cryptocurrencies is available, too, so if you have some you will be able to easily exchange it for Cardano.
Kraken
Kraken is another US-based exchange striving to meet the demands of the strict cryptocurrency laws of the USA. The exchange was created with high security in mind in the response to the notorious Mt. Gox hack. Kraken was launched in 2011. Kraken supports over 70 cryptocurrencies and Cardano is one of them. Kraken is an entry-level exchange meaning that you can purchase cryptocurrencies there with fiat money. There is a Staking feature on Kraken, so you can stake ADA as the currency is based on a Proof-of-Stake algorithm.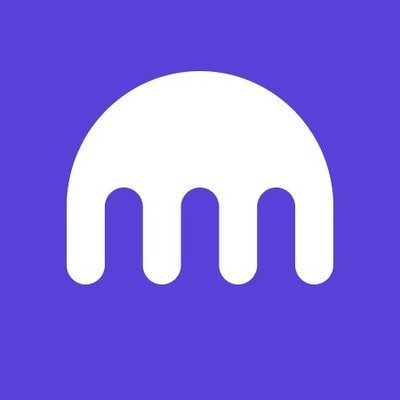 It is possible to deposit fiat money via wire transfer. SEPA and SWIFT systems are supported on Kraken, however, you cannot deposit via credit card. The registration on Kraken requires providing much personal info as the exchange is regulated. As you start to trade ADA, please note that Kraken charges market makers with significantly lower trading fees than takers so it's better to post limit orders and "make" liquidity.
Crypto.com
Crypto.com is a multi-functional platform or cryptocurrency ecosystem which was launched in 2019. The company is registered in Hong Kong. Among different services, Crypto.com has a crypto exchange of the same name. The exchange supports over 100 cryptocurrencies including Cardano (ADA). Crypto.com allows users to deposit fiat money in different ways including wire transfer options and credit or debit cards. There are desktop and mobile versions of the exchange. One of the disadvantages of Crypto.com is the trading fees rate. The flat trading fee is 0.4%. However, withdrawal fees are rather below the average.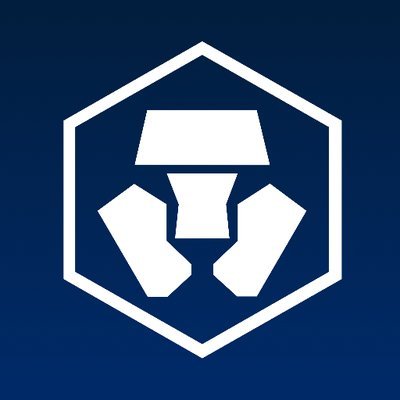 Crypto.com can be a good platform to start your crypto journey. You will be able to easily buy ADA by paying in deposited fiat money or deposit crypto coins and trade them for ADA. More than that, as Crypt.com has a Staking feature, you can earn additional money via staking ADA coins.
Bitpanda
Bitpanda is an Austrian cryptocurrency exchange founded in 2014. Unlike most crypto exchanges, Bitpanda is supported directly by the local government which makes this platform legit. The downside is the number of supported coins — there are only 21 cryptocurrencies available for trading on Bitpanda — happily, Cardano (ADA) is one of them. The exchange boasts top-notch security and strong support. Understandingly, you will have to identify yourself to use this platform.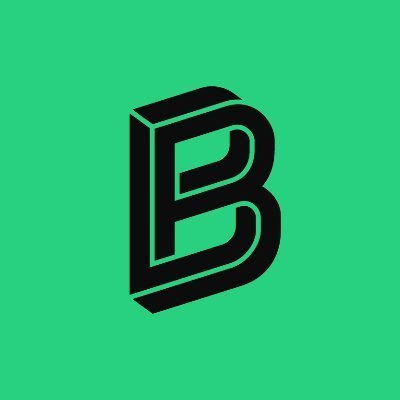 Bitpanda allows depositing fiat money. The supported payment methods are bank cards, SEPA, GIROPAY, Amazon, Skrill, NETELLER, Sofort, etc. The Bitpanda ecosystem provides diverse features for all kinds of investors and traders so boarding this platform can become a great experience. It is worth saying that Bitpanda is designed differently from most crypto exchanges. It is rather a platform for exchanging crypto for fiat money and vice versa. 
---
---