Top 11 AdEx (ADX) Wallets for 2022 - Ultimate Guide by Cryptogeek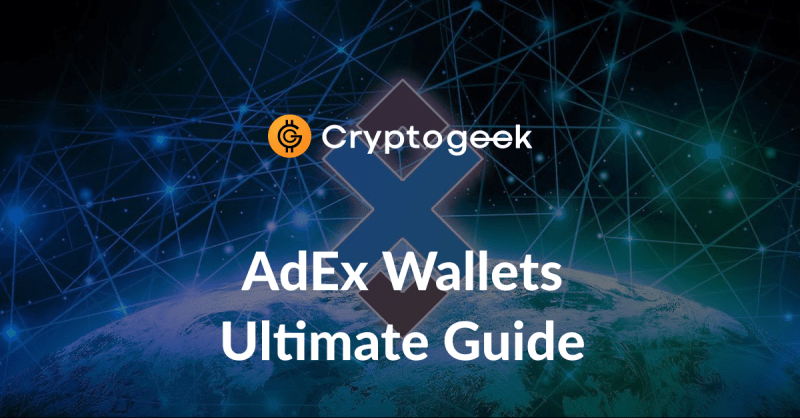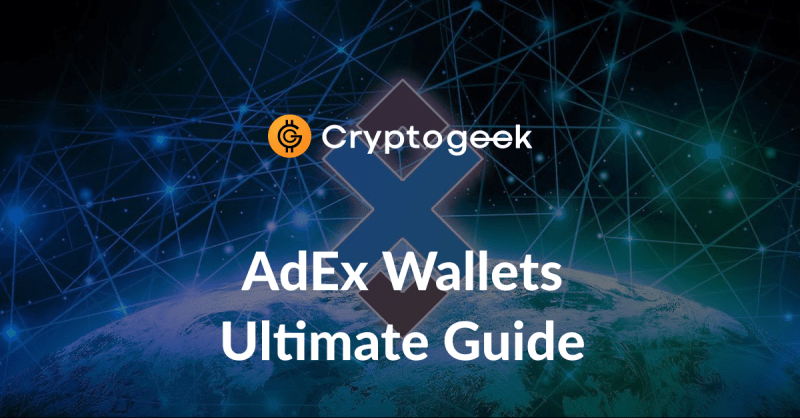 AdEx is a disruptor in the marketing space bringing a brand new approach to advertising. Built as a blockchain-powered decentralized marketplace for ads, AdEx and its native coin ADX are based on Ethereum Smart Contracts. As the Ethereum foundation is focusing on making the transition to a Proof of Stake concept, this should have great implications for every coin and ecosystem on the chain, including ADX. 
AdEx is geared towards the full spectrum of participants in the advertising space, from advertisers to publishers to end-users who benefit in equal measure from having access to a reliable blockchain token in the marketing industry. The relationship between the three groups is managed through the AdEx decentralized exchange.
On top of that, AdEx is suited to support decentralized apps or dApps that are then introduced to the publisher portal. The list goes on, but today we are going to take a look at the best 11 AdEx wallets for 2022 and beyond.
Freewallet
Freewallet is a popular brand on the market of crypto wallets. The company provides several dedicated crypto wallets for several coins and a multi-currency wallet called Crypto Wallet. The latter supports over 150 cryptocurrencies including AdEx. The wallet can be installed on a mobile device (iOS or Android) or accessed via a web browser.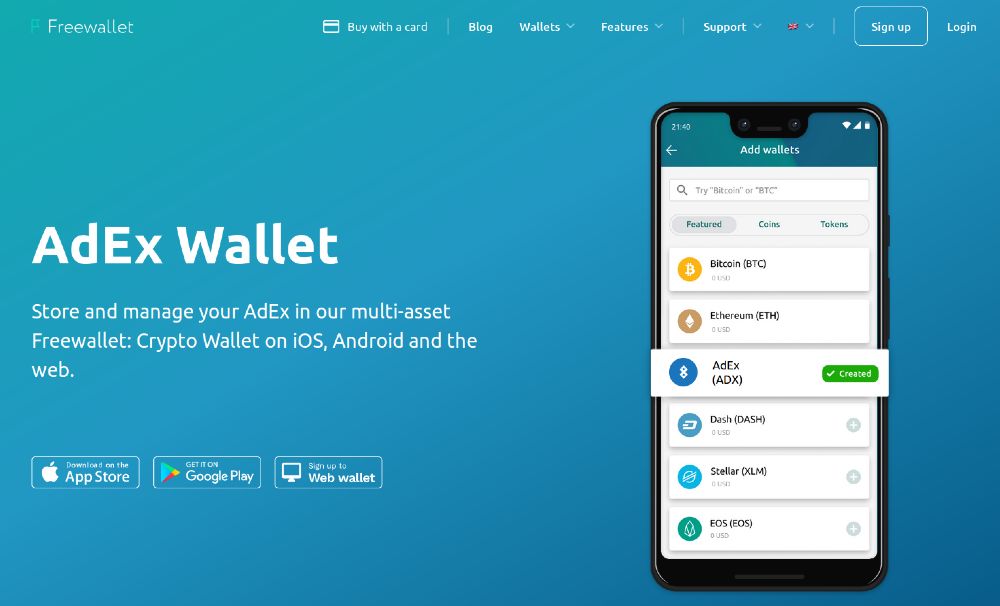 Apart from secure storage and free transactions within the Freewallet ecosystem, Crypto Wallet allows swapping crypto tokens, converting coins, buying gift cards of over 800 huge brands with crypto, and buying crypto coins (including AdEx) with the card — all features in one account. These features alongside an intuitive clean interface, make Freewallet a good choice if you are looking for a wallet for AdEx storage.
Trust Wallet
People looking to buy, sell, or exchange AdEx will find Trust Wallet to be the right place to do all of that and more. The wallet is backed by Binance, which is one of the world's largest and most trusted decentralized exchanges. Trust Wallet has the added benefit of targeting a crowd that is not entirely familiar with cryptocurrency.
You will end up finalizing ADX purchases in under five minutes and can access the exchange right into an app that is available for both Android and iOS. In addition, Trust Wallet allows you to quickly browse through key indicators such as historical prices and current trading options for AdEx.
Trust Wallet is a reliable option for people who are keen on going with the safest option for their ADX. 
MyEtherWallet 
If you are keen on storing your ADX on the Ethereum blockchain, we recommend trying MyEtherWallet out. The wallet is advertised as the "original Ether wallet," and it has evolved over the years to support all trusted and promising tokens, including AdEx.
The wallet itself is powerful as it stretches beyond a simple storing unit for your ADX but also adds to your ability to send and swap ETH & tokens, sign and verify messages, interact with dApps, contracts, and more.

Known as MEW for short, MyEtherWallet will let you enjoy an accessible and intuitive user interface, help you with hardware and software support, and generally allow you to manage your ADX freely.
Lumi Wallet 
Lumi Wallet provides everything you need to ensure that your ADX transactions will go smoothly and without any flaws. The wallet is built around privacy and simplicity of use, combining an open-source platform with a powerful and secure overall crypto offer.
Lumi allows you to use private keys, and as a non-custodial option, that means that consumers have complete control over how their AdEx is managed. The exchange allows you to settle transactions within 15 minutes, and Lumi Wallet is marked by low fees for any operation you decide to take on the native DEX.
AdEx Wallet
Another intuitive option to go with is the native option for the AdEx Network that is the AdEx Wallet. Once again, the wallet focuses on ease of use and accessibility. In fact, the wallet's stated mission is to simplify navigation so much that even "your grandparents would be able to use it."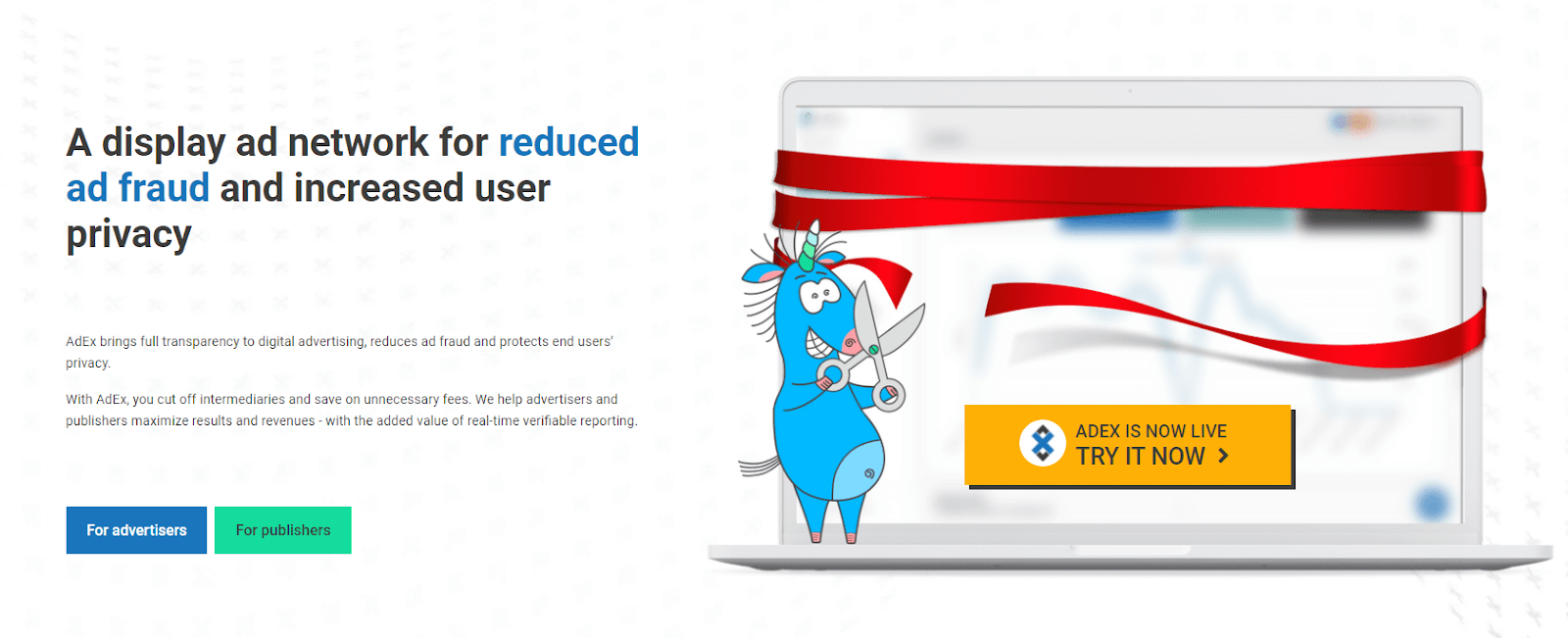 A wallet is a good option if you are looking to store ADX without shopping around too much. Consumers have access to a completely anonymous and safe platform, and you can participate in various DeFi mechanisms without taking multiple steps or token approvals. Not least, you will save up on gas prices.
Trezor Wallet
If you are looking to take your ADX offline, there are at least two options in this guide. One is naturally Trezor Wallet. Cold storage is usually the safest way to store any coins, and ADX is luckily one of the supported options when looking for hardware wallets.
Trezor is transparent, intuitive, and accessible. Even though the company focuses on selling hardware wallets, it has an impeccable customer support and will run you through the entire process of owning and settling ADX transactions in no time. 
Online Storage
One of the viable options for storing your AdEx is directly on an exchange that supports it. There are some great incentives in doing so. Your currency will always be accessible, and you will be able to swoop in on important trades easily and without wasting time moving or connecting your funds. 
You can pick an exchange that offers low fees, lightning-fast transactions, and has a sterling reputation. However, the downside is that wallets provide a bit of extra security because you can move your private keys along and out of the exchange. 
BRD Wallet
BRD Wallet is a great wallet with intuitive features, including the "no account login," which seems a little odd at first, but it's convenient and easy enough to use. The wallet is free and allows you to hold your keys, which is a great plus as non-custodial wallets tend to be more reliable in general.
You will be able to download the wallet for both iOS and Android and pick from numerous currencies apart from AdEx if you want to go down this road. The wallet keeps transaction notes, so everything is transparent, and you can always circle back to a transaction to verify it whenever you wish. The network fees will vary, but they will be generally fair.
Ledger Wallet
Ledger is one of the true disruptors in the crypto space, offering consumers the opportunity to keep their cryptocurrencies safe and do so while still having full access to them. As you may have guessed or already know, Ledger is a hardware wallet focusing on cold storage, which is arguably the best way to secure your ADX or any cryptocurrency.
Through Ledger's technology, the wallet can authorize transactions using your private key without those keys ever being revealed to third parties or facing the potential of hacking or leaking. While you may be storing your currency offline, the Ledger app makes the transaction from cold to hot storage a breeze. Ledger is arguably the most reputable and trusted hardware wallet in the crypto world today.
Jaxx Wallet 
The Jaxx Liberty Wallet is another option to consider if you are looking to safely store your Adex away. The wallet supports over 100 crypto assets and makes for quick and easy transactions, storage, and more. You will receive daily blockchain news and get updates on price fluctuations, as well as trace the historical price of any of the supported tokens, ADX included.
Other than that, the app and wallet are built to allow you to store your crypto wealth easily and without any issues, and Jaxx Wallet is a trusted option for all of you Adex owners out there.
Atomic Wallet
Atomic Wallet is a prime choice if you are looking to store your ADX safely in a trusted and dependable piece of software. The wallet supports over 300+ cryptocurrencies and comes with the Atomic Swaps and an exchange that is built directly into the software to allow for maximum flexibility.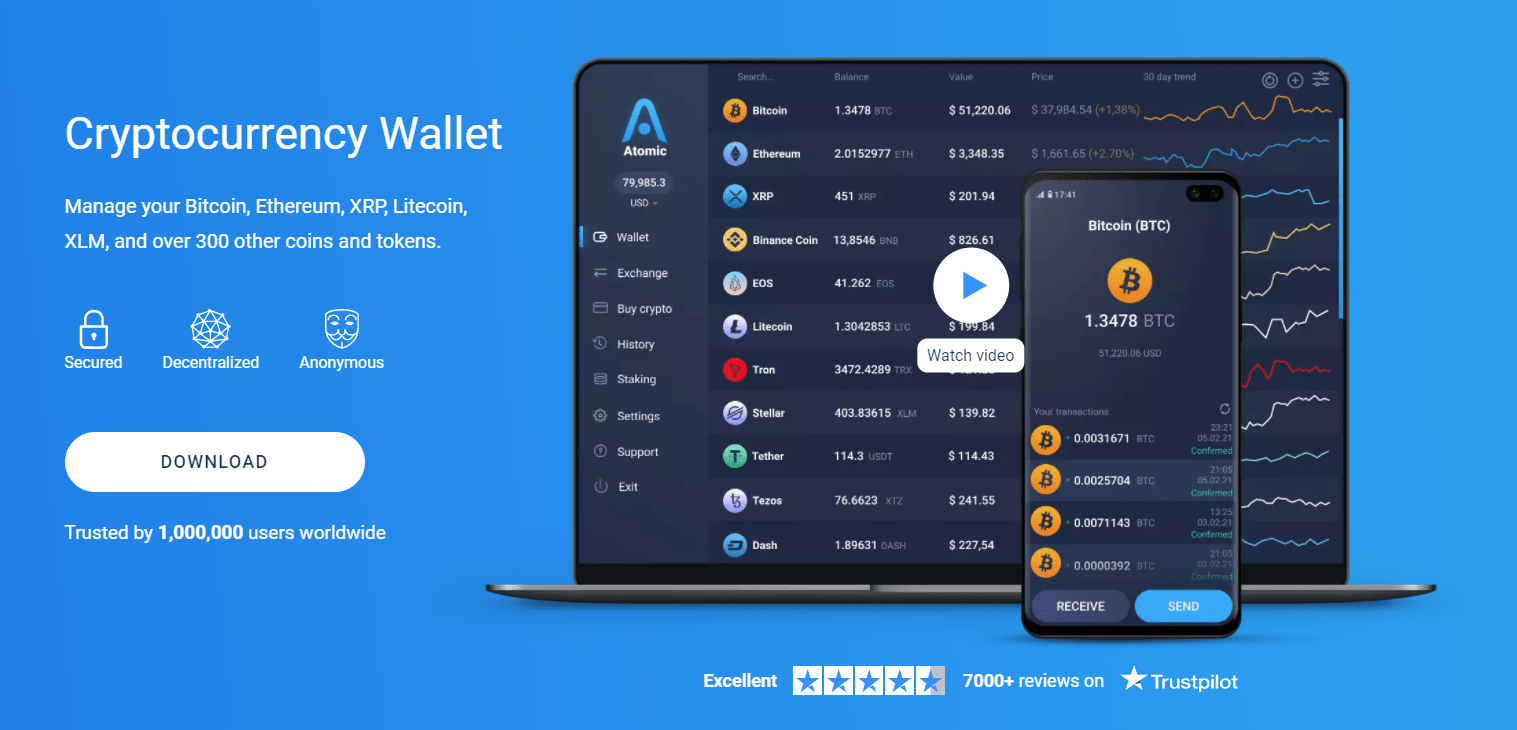 You may use the wallet to swap between AdEx and any other currency supported, with the rate displayed in real-time and offering you fair trading terms. Atomic Wallet is a strong choice for storing your ADX, but you should still take precautions, such as using the wallet on a secure device only. Atomic works on Android, iOS as well as several desktop OS.
---
---