Quppy Wallet Review
Sep 02, 2020
Quppy Wallet is a multicurrency digital decentralized wallet with a system of crypto assets storage and exchange to euro. It allows users to make any transactions in cryptocurrencies as well as exchange them, buy and sell for euro. At Quppy Wallet, it is possible to share crypto assets through different accounts inside one wallet. Quppy Wallet is based on decentralized storage and works with a two-factor authorization and a private key storage security system. The private key is stored and controlled only by the client himself. Actually, Quppy Wallet supports four cryptocurrencies: bitcoin, bitcoin cash, litecoin and ethereum as far as one fiat currency - euro. Quppy Wallet allows transactions in different crypto (eth, steem, stratis, ripple) in the nearest future and fiat currencies (USD, Euro, other). It also enables p2p leadings and IBAN account opening. Prepaid Quppy cards will be available soon. Quppy Wallet is can be downloaded for Android users or for iOS users.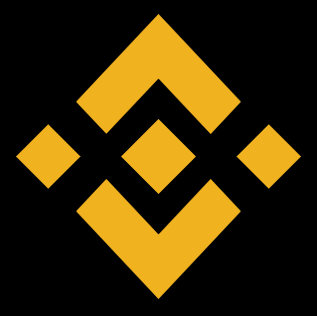 Get Profits with HODLing on Binance Earn
Gorachih
18 August, 2:10 PM
Easy access to opening IBAN accounts and good API for crypto integration made Quppy a really great solution for our online store.
Gechtraben
18 July, 12:51 PM
If you want a sophisticated design, Quppy is not for you. It's just a solid and simple platform that has everything you need.
There is no real point for any other wallet if you plan to use crypto for "pocket money" and your everyday needs.
Mr.Barandson
27 April, 10:56 AM
Quppy is the only easy to use cryptowallet that I have no problems trusting - I never have nor never heard of any security issues.
I like that the exchange service is already built into the application. I do not need to use additional services, I can do everything right in the Quppy wallet.
Tollin
21 February, 11:30 AM
So far, Quppy offers the best balance of usability, security and functionality among all the wallets and crypto platforms I tried.
Gafort
19 January, 12:26 PM
It's nice to finally be able to exchange pounds for crypto and back without any issues - Quppy made it possible.
Holpass
30 December 2020, 2:35 PM
Quppy isn't of much use for me in the US, but when I travelled to Europe, it was a lifesaver.
Naclas
3 December 2020, 8:38 PM
Quppy wallet is one of the few crypto services that focuses on quality rather than bells and whistles. It has all the functionality you need and doesn't bother you with extra stuff.
Dalayour
2 November 2020, 12:39 PM
I've been using Quppy for half a year pretty much everyday - not a single problem
Sulkaslil
3 October 2020, 8:04 AM
If you are in Europe, Quppy is a great choice. Integrating a crypto wallet with the banking system is really cool.