MyMonero Wallet Reviews 2021
Jul 21, 2020
MyMonero wallet is a free Monero client developed for all types of desktop operating systems and iPhones. This software connects you to the light node via the personal computer's interface. It's available on the AppStore and has not been released for Android users.
MyMonero does not store the user's private keys and it is, therefore, the user's responsibility to take care of the safety of their personal details.
MyMonero Code
MyMonero is an open-source product. Though being a node, MyMonero does not require a full blockchain to be downloaded. The idea behind this program is to have it as a light version of the CoreMonero wallet, without making the user download gigabytes of blockchain to every new device and spend days to sync to the network. Its developers explain that the code is not executed in browsers and thus the product does not qualify as the web wallet. The Monero community regularly reviews the wallet's code and welcomes contributors.
Get Daily Profits With Crypto Trading Bot
How to use MyMonero?
First, download and run the file available for your Operating System or download an application from the Apple Store for your iOS device. If the desktop software never connects to the network, check your Antivirus settings, and add MyMonero as an exception. 
At the moment of writing, the wallet has 22 language versions and is known for a user friendly and intuitive interface.
The wallet's interface is represented by several sections: Overview, Transactions, as well as 'Send' and 'Receive'. You will also find a quick link to user support. 
Mnemonic seed
The first option lets you set a 13-words' mnemonic seed that will be your login. Write them down and store them in a safe place. Then, you'll need to verify the first 7 words in the correct order in order to make sure that you have put all the words correctly. Upon that, the 13th word is the sum of all 12 earlier words. Since the key is stored on the user end, it won't be possible to recover access via MyMonero support in case you lost keys.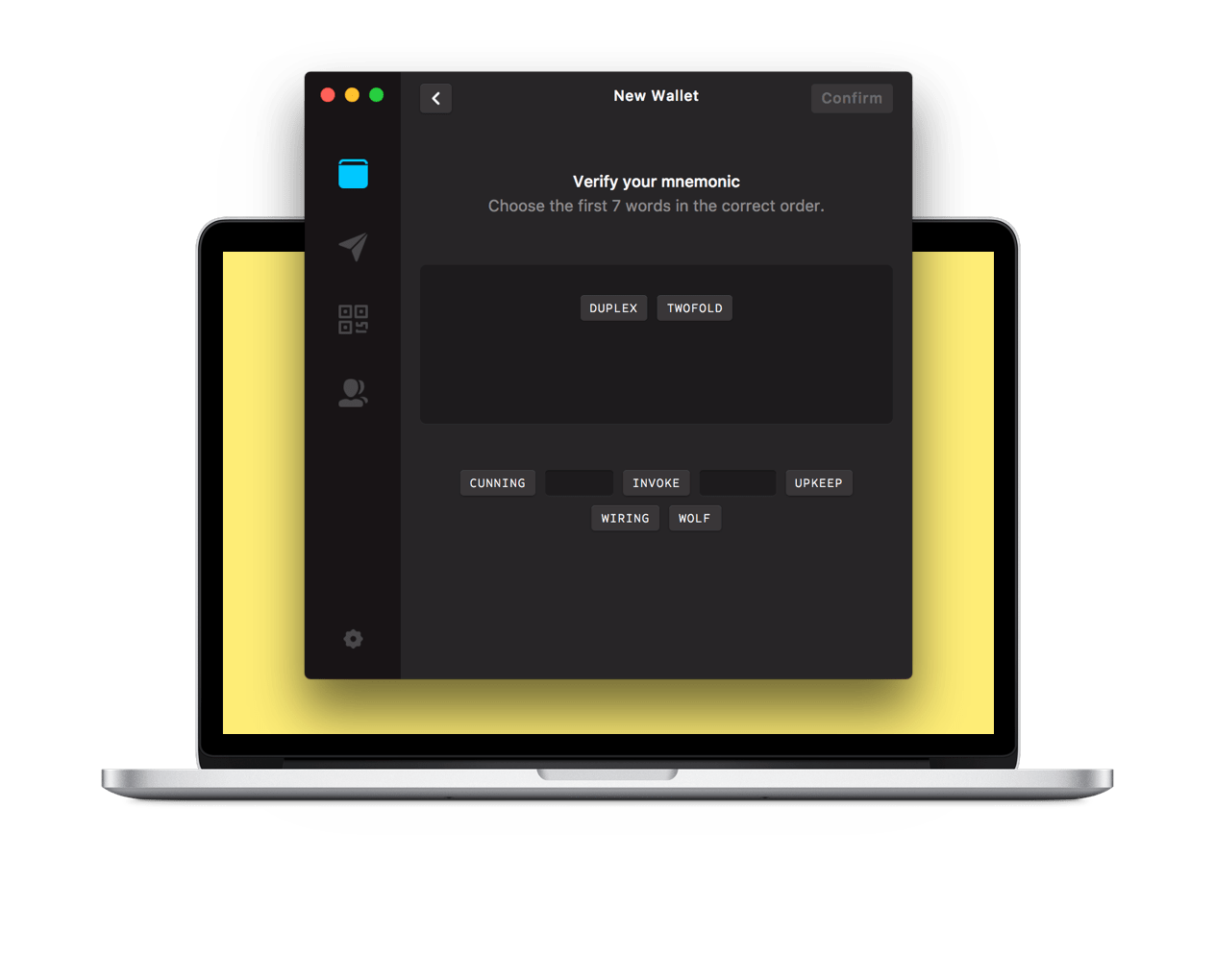 Login
You can sign in with your 13-words' private key or public key. Monero address, view key, and spend key are parts of the public key.  

Each time you sign in, the account info page will display for you the balance, public key, and recent transactions. You won't need to register an account and specify any personal details. When you open the app, you'll be offered to choose from the options "Create New Wallet" or "Use Existing".
Transferring coins To receive coins, extract your public address in the 'Receive' tab, either use a QR code. Send coins to this address from third-party service or share it with the person who is going to transfer your money.
When sending, you are supposed to take all the same steps in the 'Send" section except for additional security confirmation. The fees you pay for sending are those set by miners and therefore variable. MyMonero does not set or control these fees. 
It's possible to keep multiple MyMonero wallets at the same time. 
The system has a "smart contact" support, prompting Monero addresses of your friends. Upon that, the user's secret data, with contacts and search requests, is protected with encryption. The encryption password only belongs to the user.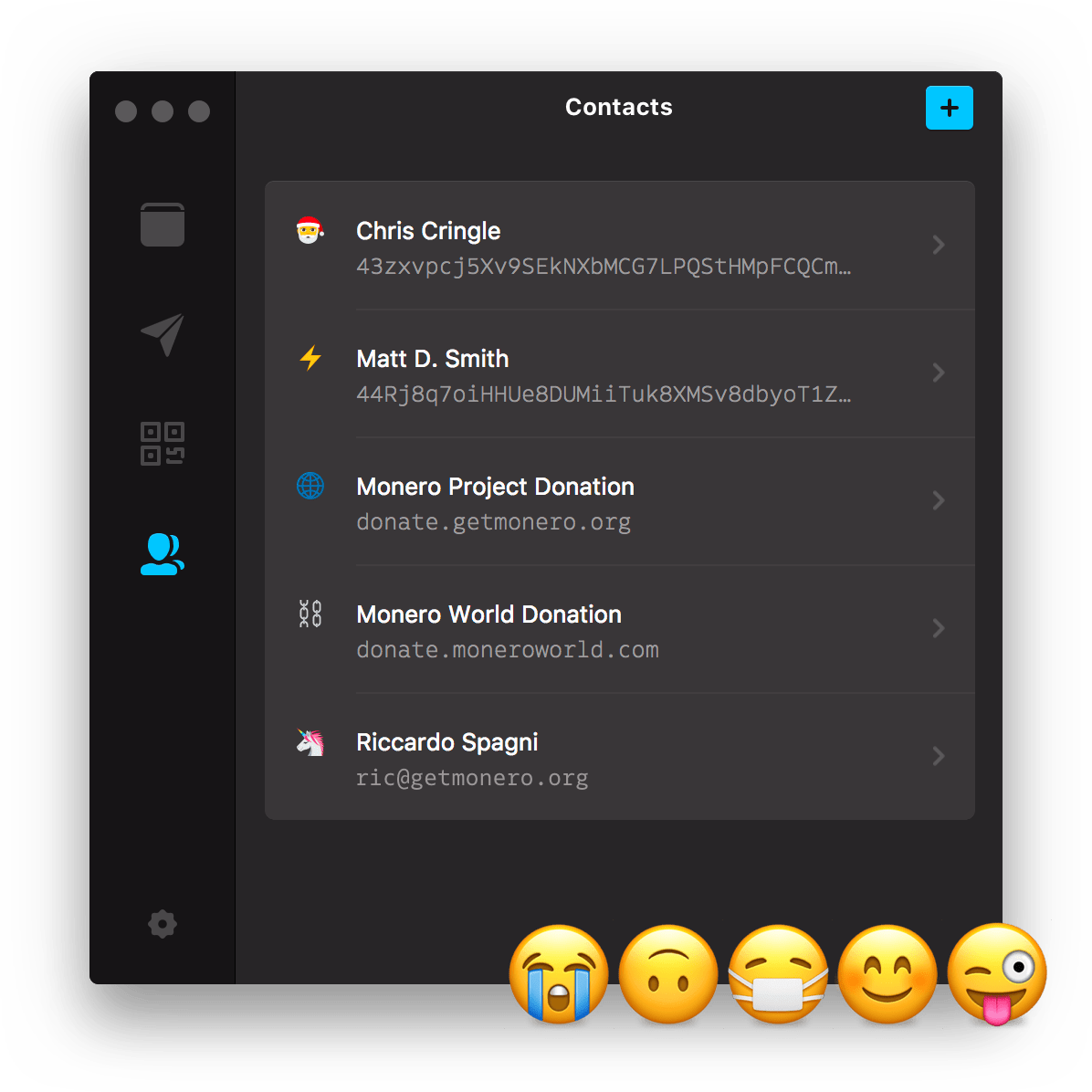 In its 'F.A.Q" section, the team does not recommend storing large amounts on the wallet, as in the case with all other hot wallets. Although best efforts are made to ensure the security of MyMonero users, this recommendation is generally always fair.
Security protection
Keeping desktop and mobile malware-free is another security tip. Finally, the login details must be stored offline on a piece of paper and put in a safe place.
Sometimes MyMonero wallet may be "catching up" while synchronizing with the blockchain. It means that you may need to wait for some time until this data is loaded on a new device. Mind that the wallet requires a modern browser that supports secure cryptography. 
You can locate existing funds with MyMonero even if you signed up for the wallet, using a different service. In this case, you'll need to pay 0.01 XMR to start scanning the blockchain data and thus locate your funds. The "wallet details" page will prompt you on how to send this fee. 
2FA is not the option that you'll find in MyMonero because using it means centralization and is against the principles of the Monero community. It is argued that adding 2FA would make the wallet custodial. 
Deleting wallet
If you've decided to no longer use MyMonero there is no special procedure but for emptying your balance and stopping the use of the wallet.
How to restore your access 
To restore your account, you'll need to choose whether to do that via private key or public key. If latter, enter your login details and input your view, address, and spend key. According to the users' feedback on the web, there is a restoring fee (0.01 XMR) being charged. 
Privacy of the wallet
Not to mention that Monero is a privacy-first cryptocurrency with enhanced cryptography, developers strive to ensure a high level of privacy in other ways. For example, they do not collect the app's data for sale. Also, the server does not record IP sessions. Of course, there is no need to register an account with your personal detail on it; you just enter the wallet with your keys. Contact details, such as cell number or email address are never asked by MyMonero as well.
Only the user's "view key" is shared with the server. It's possible to connect to your own server by choosing a respective option in "Preferences".
MyMonero Team
It's well known that one of Monero's founding team members,  Riccardo Spagni, founded the project. The project was launched in 2014. Other Monero Core team members participate in its funding and development. According to MyMonero terms, any dispute between parties shall be governed by the laws of South Africa. 
Developers of the wallet are one of the core contributors to Monero. Their projects are available on GitHub with open source. 
Scam warning
The existence of a fake MyMonero application on Google Play is often reported on social media communities. 
In view of multiple attempts to scam users of MyMonero wallet, the project's website publishes an eye-catching warning on their website: "We do not currently have an Android application. Please DO NOT download a MyMonero application from the Google Play store. Any MyMonero Android application is fake, and you will risk losing all your funds!"
Users should also be wary of the correct URL and are advised to check the URL while performing their transactions. It's recommended to clear the browser cache if you are using a desktop version of the wallet.
Public feedback
We take into account only the feedback given for a real MyMonero wallet without addressing opinions of those deceived by social engineering like, for example, in the case with a fake Android MyMonero app. Generally, users show a high level of satisfaction with the wallet's functions. The app's rating among iOS users is 4.5. 
Customer support channels
There is email support and live chat support (its usual reply time is a few hours). The support button is present in the wallet. The community is not limited to MyMonero channels. Subscribers can always clarify all matters with other Monero users in wider communities of the network, such as subreddits, forums, groups on Telegram, etc. 
Plans
According to the project's website, the currency exchange option is going to be added. Besides, the team is working on the application for Android OS. 
Usef
21 July 2020, 5:52 PM
The dekstop version is good for monero deposits. I hope to see an app soon.

MyMonero Wallet Reviews 2021