Moonpay Review
Mar 02, 2021
Contents
In today's MoonPay review we will find out everything that you need for this popular crypto processing solution. The company provides investors and consumers who are new to cryptocurrency with quick and reliable guidance to buying and selling digital assets.
 
As a consumer, you will find a dependable product that will allow you to quickly figure out the world of crypto assets, how they work and more importantly, how you get to benefit from them. Find out this and more in our dedicated MoonPay review. More importantly, we will answer one pressing question – is MoonPay safe?
What Is MoonPay?
MoonPay is an innovative payment processor that acts as a bridge between the world of FIAT and cryptocurrencies. The idea behind the platform is simple – serve as an intermediary that educates consumers what cryptocurrencies are, but also eliminates the need for profound understanding while the onboarding lasts.
 
There is one important thing to note here and that is that MoonPay is a tool that is usually integrated with third-party services to enable quick transactions by people willing to use crypto but who only have FIAT currency to back a transaction.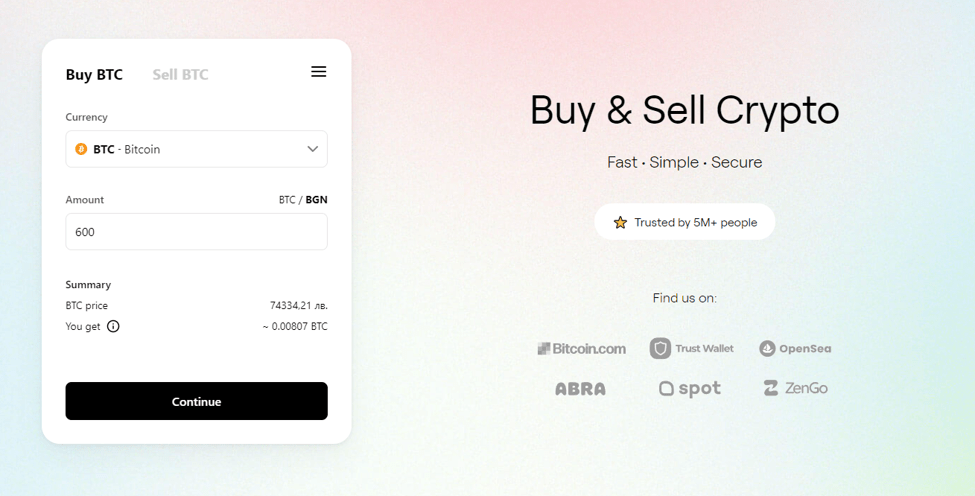 Put this way, MoonPay is a payment processor that allows you to purchase Bitcoin, Ethereum and various other digital currencies with FIAT, and on the spot, in order to complete another purchase of service or goods. It all happens in a fast, simple and secure way so as to minimize any traction. The process works both ways, allowing you to convert FIAT into crypto and vice versa.
 
The payment solution is still a privately held company and has been featured by some of the biggest publications, including Coindesk, Cointelegraph and Forbes. Today, you can use any popular payment solution, whether this is Apple Pay, Google Pay or Samsung Pay, or your credit or debit cards to carry out transactions between FIAT and crypto.
Where is MoonPay Located?
MoonPay operates a substantial work force and was established in 2018 in Is-Swieqi, Malta. The company still uses Malta as its basis of operation because of the welcoming overall jurisdiction and laws that pertain to crypto businesses. The company is led by Ivan Soto-Wright who is co-founder and CEO at MoonPay.
 
MoonPay has posted a 1700% growth since it was founded and currently services 5 million customers with over $2 billion delivered and 80 assets supported. As a testimony to the growing significance of renewables and the energy impact on cryptocurrency, MoonPay is one of the first companies in the sector to willingly and preemptively embrace renewables as its main source of power.
 
The company is also looking to become fully carbon neutral by 2030 falling in line with broader environmental goals, which will guarantee the sustainability of its business and allow it to scale up its operations as the years go by.
How Moonpay Works
MoonPay is a simple onboarding process that makes its services accessible to experienced crypto users and complete novices. The idea behind the online exchange service is to allow you to exchange FIAT currency for cryptocurrency and vice versa.
 
The company simply serves as a mediator and enables you to complete these payments through a simple menu that requires you to pick a payment method and choose the currency you wish to buy, or sell. You will be prompted to enter a crypto wallet address and the automated system will take the rest.
MoonPay can be integrated with other platforms and serve as a viable payment method. For example, the platform is often used in various platforms that allow you to use crypto as a form of payment, even if you don't necessarily own crypto.
 
Instead, those third-parties prompt you to pick from a menu of options, including MoonPay. Once you select MoonPay, you may pick your language, preferred FIAT currency and carry out a payment. If you still have questions, MoonPay will provide you with quick and reliable support where you can troubleshoot any question you may have.
 
You may find MoonPay on a number of websites and services, including the ones advertised by the platform itself, including Trust Wallet, OpenSea, ZenGo, Spot, ABRA, Bitcoin.com, and others. The official website also allows you to use the quick buy option which includes, BTC, LINK, ETH, USDT, USDC and other popular options.
MoonPay Features
There are several main things you ought to know about MoonPay. The company is an integrated mediator that must be incorporated into a third-party website. This integration makes MoonPay a preferred payment solution.
 
The company ensures a flawless and easy-to-complete incorporation with any third-party and it has a demo ready and waiting if a company is willing to try before committing to a purchase.

MoonPay has conducted numerous case studies to ensure that companies or services that use it will see a notable increase in conversions and engagement. As the company says, it's a source of powerful revenue stream by enabling consumers to quickly and easily make purchases in cryptocurrencies without having any prior crypto holdings. To make its offer desirable, MoonPay is currently located in over 160 countries and follows local licensing and compliance rules.
 
The software supports several distinguished payment options, including Visa, MasterCard, Apple Pay, Google Pay, Samsung Pay, SEPA, Faster Payments, Wire Transfers, Open Banking and ACH. As an additive pro, you can benefit from zero chargebacks.
Moonpay Fees
As part of our MoonPay review, we have looked into the fees that apply to carry out transactions. The charges you will cover will not vary too much and are actually a flat fee of 4.5% will apply to card payments for buying cryptocurrency. The network fee will be dynamic and it applies to BTC, ETH and ERC20 token purchases and sales.
 
As for selling cryptocurrencies, the processing fee for bank transfer is only 1%. In both cases the minimum amount has to be at least $3.99 or currency equivalent. These fees have improved over the past years, making MoonPay increasingly successful and prepared to give back.
 
While the transfers do require some fees to be met as a prerequisite, MoonPay has been able to reduce the amount that it charges.
Is Moonpay Safe and Legit?
Safety and legitimacy are always a priority for consumers. That is why MoonPay has dedicated a lot of effort and resources to ensure that consumers have nothing to worry about. To this end, the company uses advanced data encryption by using Transport Layer Security (TLS) version 1.2 or later.
 
The company also utilizes a robust HTTP Strict Transport Security HSTS policy. MoonPay also provides SSL Labs reports which can be examined by independent parties as a testament to the company's safety measures.
 
All data is encrypted using AES-256 block-level storage encryption and is further stored in ISO27001 or PCI DSS data centers, with these two standards considered some of the safest in the entire crypto industry.
 
In the event of an issue, MoonPay promises to restore any damaged data and ensure that consumers are safe in any event. Further to these efforts, the company makes sure to always review new code before implementing it and it also has different stages of the software development lifecycle as additional contingencies.
 
In a word, MoonPay is one of the safest payment methods as attested by independent experts and the company's own practices.
Conclusion
MoonPay's idea is intuitive and service is needed. Yet, what makes this platform successful is not its innovative concept, but the ability to put this idea into practice. As a result, you can always rely on this payment solution to serve as a bridge between your business and customers. If you are a consumer, you may rely on MoonPay to always offer you a quick way to acquire the crypto you need on the spot to complete a purchase or buy a service.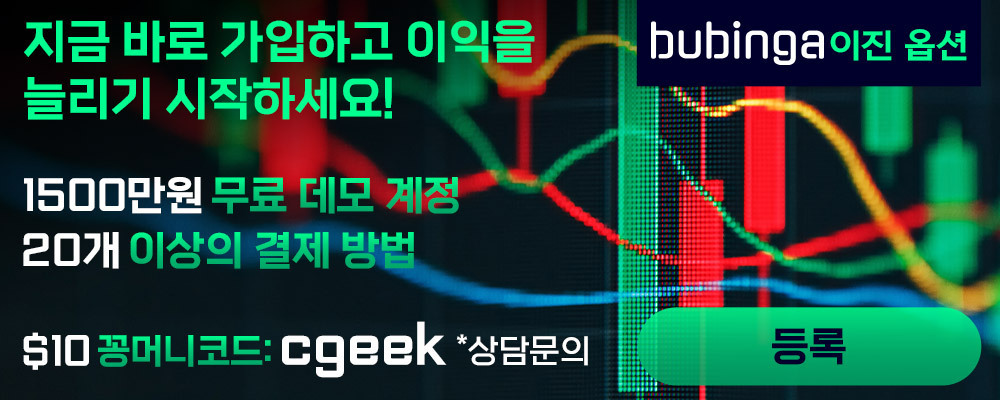 При курсе 25100 предлагает купить за 300 $ - 0.01008 Bitc. Ну дальше математика 25100* 0.01008 =257$. Вопрос куда пропали 43$? Хотя пишут что комиссия 14.7$. Сайт разводит клиентов на деньги
Smecca Crocifissa Gigliola
08 Feb
Prima il pagamento era disponibile poi volevano 200 euro per riceverlo sulla carta. È una truffa
Al intentar venderme ks monedas me pone .pendiente . Esperando depósito ..enviar cripto ...como lo hago?
My purchase of XLM within Lobstr via MoonPay is still pending and stuck at the Processing stage from 5 May 8.42pm. Have emailed MoonpPay 4 times. No communication whatsoever. They have taken my £200+£7.99 fee from my bank. Also asked Lobstr for assistance from within portal. Not a reply from any one. So, the plan is to compile a list of user who have order via MoonPay and never got their XLM, etc and go to them as a group. Customer service is total crap and now into stealing from customers in guise of pending transactions and hoping customers will let their hard-earned monies go. Such a scam...I am not done with MoonPay...you are heading for a PR scandal. Order ID: ba8337ca-01ec-41b7-971f-932e132f82d7