Uquid Platform and Card Review 2021 - Is It Safe?
Jun 03, 2020
Nowadays, everyone thinks about how to provide the high security of their assets and funds and therefore carefully chooses a service to store their finances. Today we will review the Uquid service, which offers you the opportunity to store your funds on virtual and plastic cards and pay them anywhere in the world. How reliable the service is and whether this platform is a scam, we will find out in this review.
Uquid Review
Uquid is a UK-based company that issues cryptocurrency debit cards. The company issues both virtual and physical debit cards. They are very popular in the community as they support 89 different assets, including Bitcoin, Ethereum, Dash, Litecoin, Ripple, Monero, etc.
Uquid offers financial support for three fiat currencies: USD, EUR, and GDP. Cryptocurrencies are spent at the current market value directly from the wallet. The biggest advantage is the fact that Uquid allows you to withdraw funds from ATMs located in more than 34 different countries. Owners of Uquid-cards can receive payments from users of PayPal, gaming sites and many others.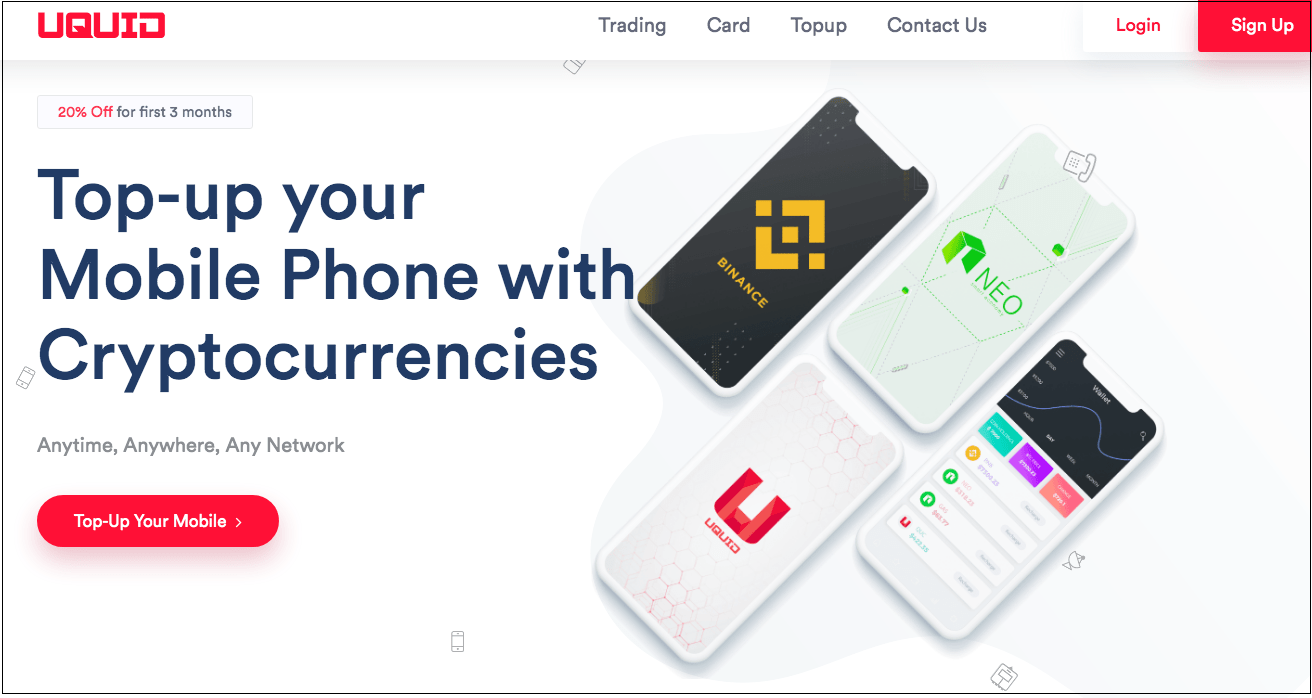 The company is most in demand among travelers or individuals, cryptocurrency users who do not have bank agreements. The card can be used to pay for various goods and services in supermarkets, pharmacies, public transport, for mobile payments and even utilities. Although the card does not apply to the United States, it is available in more than 178 countries.
Uquid offers the most exceptional market exchange rates for your cryptocurrency. Uquid Prepaid Debit Card Solution enables businesses to streamline commission, business, incentives, travel payments and control expenditures with enhanced convenience, flexibility, and security.
All in all, there are many advantages that make Uquid a great choice. Among them are:
No credit check. No bank account or credit history required for cardholders.
Prepaid. This means you can only spend what you load, so you can not get into debt.
Access to Funds. Manage your account anywhere from a PC or mobile device.  Anytime, anywhere access to funds via ATMs and points of sale.
Secure. State-of-the-art secure technology platform to safeguard you and your money.
Private. Pay without revealing your financial details.
Fast. Instant funding allows you to spend right away.
Multicurrency. Instantly convert your money to a different currency.
Receive money. Refunds or rewards can be paid back to your card
Features 
The Uquid service offers two types of debit cards: Bitcoin and Altcoin. You can issue each of them in either virtual or physical form (plastic card).
Each of them has many advantages and options. 
Virtual Card offers you: 
0% fees for pos purchases
Card To Card Transfer
Instant delivery with just 1 GBP/EUR/USD
Linked to Paypal
Online Verification
Unlimited ATM Withdraw
Valid for 3 years
Proven plastic cards also offer you a number of options:
0% fees for pos purchases
Card To Card Transfer
Fast and Free Delivery
Unloadable to UQUID balance
Unlimited ATM Withdrawal
Bitcoin Card
As is mentioned on the Uquid website, Bitcoin Debit Card allows you to pay, simply and securely, in person, online, over the phone or through the mail. A UQUID account helps you load money into your card, keep track of your spending and balance.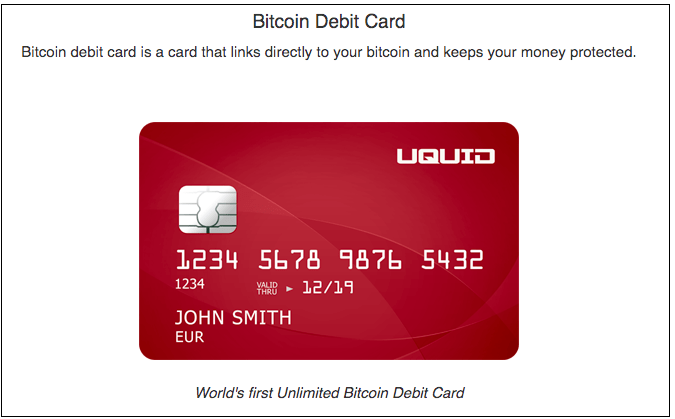 A Bitcoin debit card can be used whether you're home or away, at any time of day or night, so there's no need for cash. Wherever you use a Bitcoin debit card, you are fully protected. If, for example, you're unfortunate enough to book a holiday with an airline or travel agent that becomes insolvent, you'll generally get your money back. Similarly, if you order something that is not delivered, not as described, or arrives faulty or damaged, you'll receive a full refund.
Among all the advantages it should be highlighted:
Best Bitcoin Rate. You get real Bitcoin market price
Secure. Manage your money in a way that is completely secure
No Hassle. Easy purchase cards without any hassle
Fast and Free Delivery. Typically within 2-3 working days
AVS Matching. You can link your card with your address information. Get Easy for shopping at Amazon, Uber, Skrill, Just-Eat, Deliveroo, etc.
Altcoin Card
Altcoin debit card allows you to store 89 different assets on one account, while easily switching between them.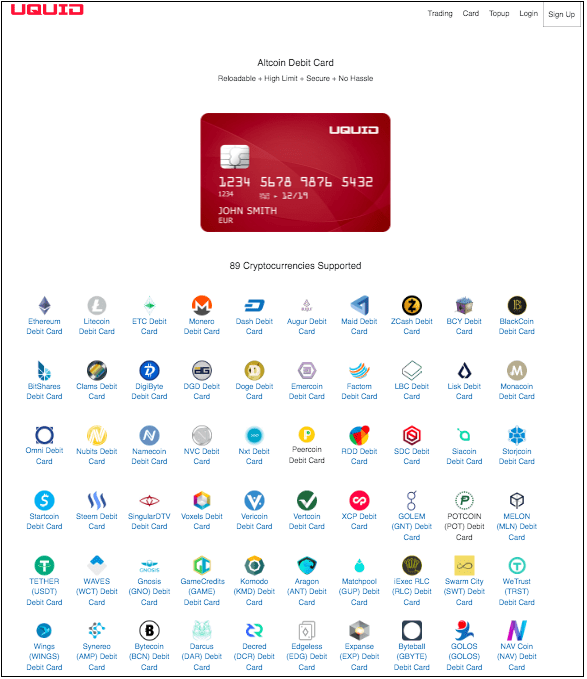 Among the advantages of this card are:
No Fee Deposit. Instant load with 0% fee
Secure. Manage your money in a way that is completely secure
No Hassle. Easy purchase cards without any hassle
Fast and Free Delivery. Typically within 2-3 working days.
AVS MATCHING. Get easy for shopping at Amazon, Uber, Skrill, Deliveroo
Uquid Fees
The monthly fee is USD 1. There is an issuance fee set to USD 16.99 which is also in line with the industry average.
ATM-usage results in a fixed fee of USD 2-2.50 per each withdrawal (depending on the currency). In case the ATM does not allow you to withdraw a high sum, you can go to a bank to withdraw higher amounts in a more efficient manner.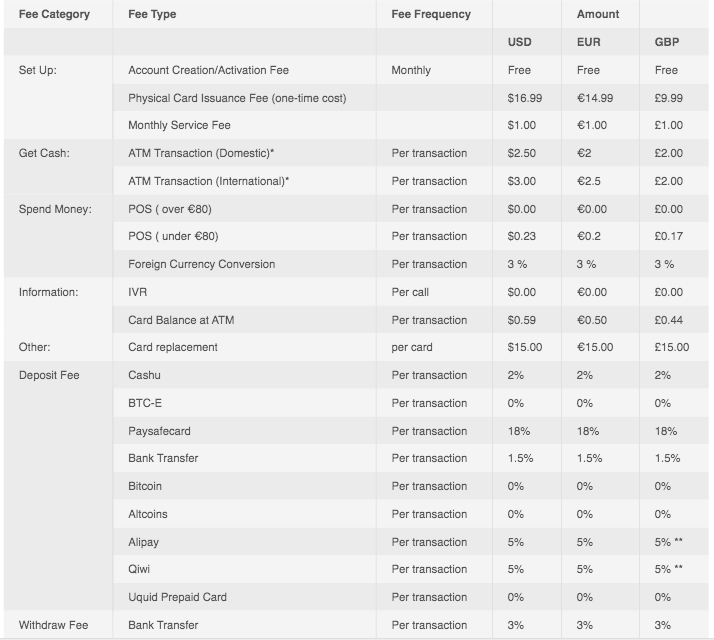 How to Get Started 
First of all, to get started with Uquid, you must sign up. To do it click on the "Sign Up" button in the right upper corner on the main page.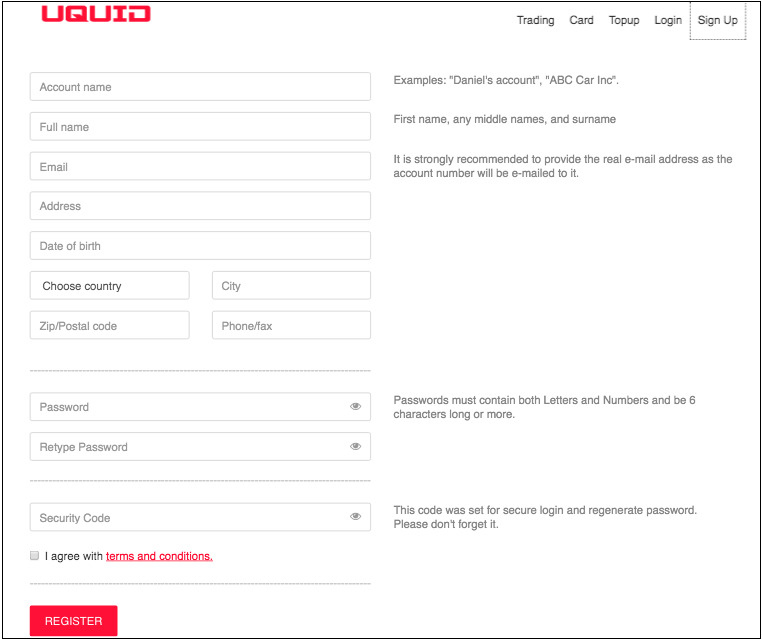 The registration is a bit intricate and looks like passing the 1st verification level at any of the crypto exchanges. However, to complete the registration you must fill the form with the following information: Account Name, Full Name, Email, Address (Country, City, Zip/Postal Code/Phone/Fax), Date of Birth, Password twice, Security Code. Before completing registration, you need to confirm that you have read and agree with "Terms and Conditions". 

Uquid will send you the email with an activation link to confirm your account.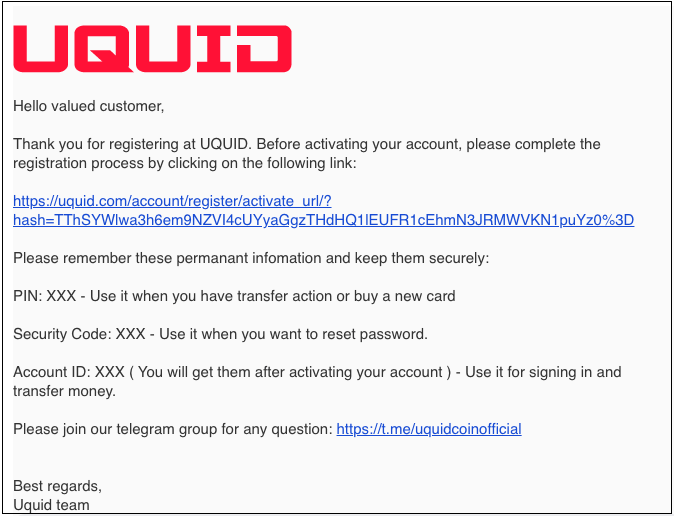 When you click on the activation link Uquid will ask you to set a PIN code and enter your password.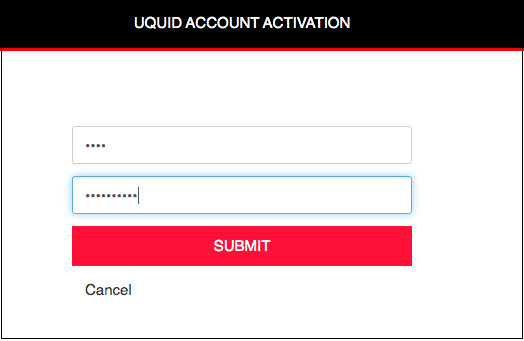 After the service will provide you with permanent PIN code and Account code.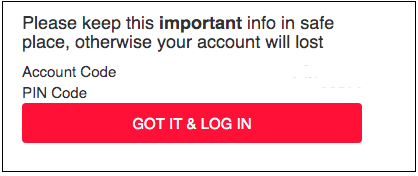 Please keep this important info in a safe place, otherwise, your account will be lost.
That's it! Now you can start working with your personal account.
How to Use Uquid
In your personal account the Level of Verification, Your Balances, last 10 transactions list and last 10 login list will be available.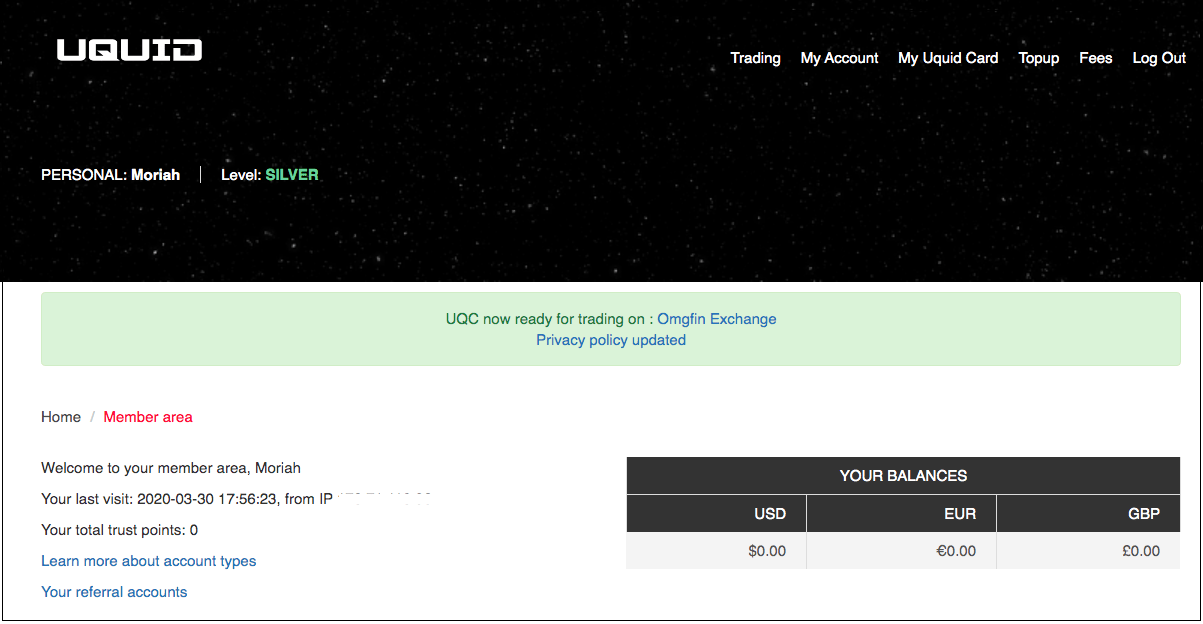 After registration, your account will be assigned as SILVER. To get more information about Uquid account types, press on "Learn more about account types", where you will see the Verification stages.

Verification
To raise the verification level from SILVER to GOLD you have to pass the KYC Level 2. 
It gives you a bunch of advantages compared with the 1 verification level. The most important thing is that you get access to unlimited numbers and value of purchases. Also, verified users can withdraw the higher sums from the ATM.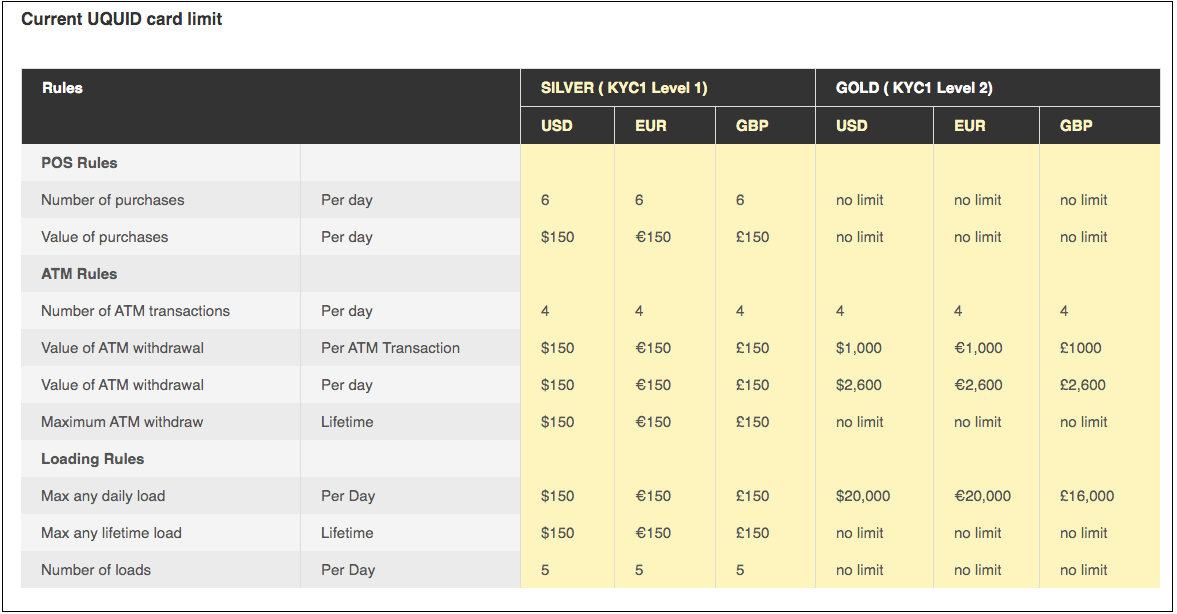 To get the higher verification level the following documents must be provided:
Colored copy of a passport or a national ID
A recent (max 6 months old) utility bill that shows the cardholder's name and the address. This document can be any bill issued by the government authorities or it can be a bank statement.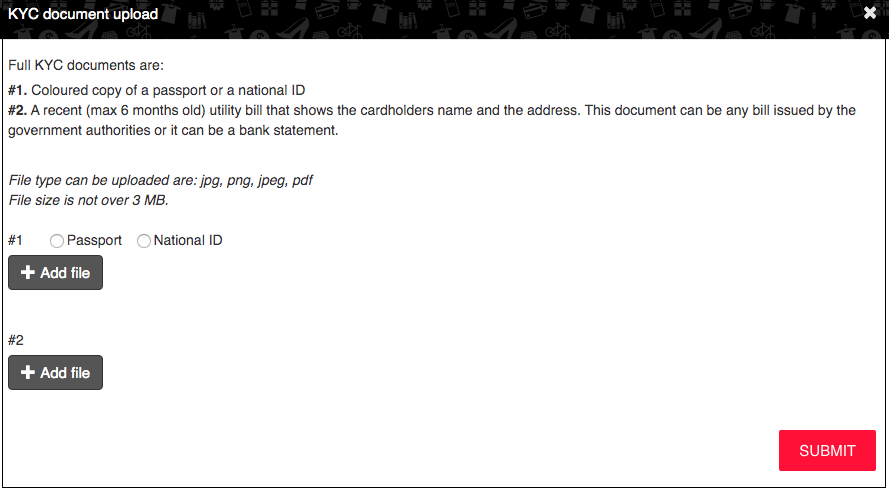 How to Deposit at Uquid
To make a deposit go to your account and choose "Deposit". There you will see all the options to deposit. You can find more information on how to make a deposit on the Uquid website here.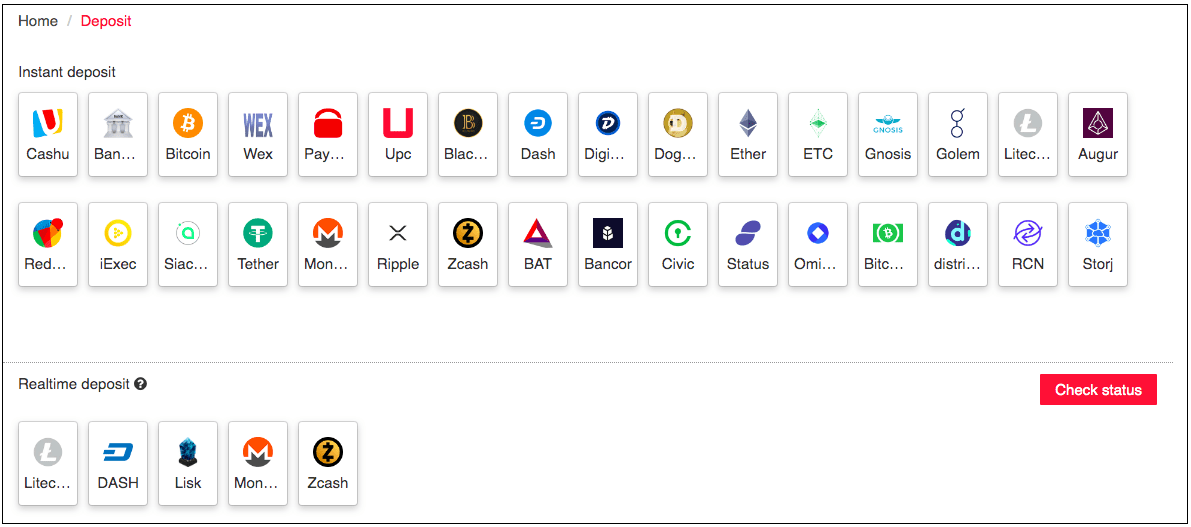 How to Withdraw from Uquid
To make a deposit go to your account and choose "Withdraw". Here you can select the option to withdraw (Banking or BTC). Once the deposit type is selected provide with your account info and select the currency and the amount to withdraw.

Is Uquid Safe?
The Uquid service has been on the market recently and on the site, we cannot find information about the team or the owner of the service. On the site, we found a lot of grammatical mistakes in descriptions, and the platform itself often gives an error message when trying to use any of the options of service (whether trying to a withdraw, transfer or issue a card). This may cause some concern. 
Nevertheless, the developers assure us that our information is reliably protected. In the personal account menu, we can see all the login authorization sessions, also at each sign-ups, we must enter the captcha and PIN code, which gives us additional confidence in protecting the account. Also, in the account settings, we can enable the two-factor verification function. There is no reason to call the Uquid scam. 
Conclusion
The Uquid service is a combination of favorable prices and wide functionality that can attract a large number of users. However, the service is not very stable and often gives us errors when trying to use the service. We would not recommend this service for operating large amounts, however, for making purchases on the Internet or bookings, this may be a good choice.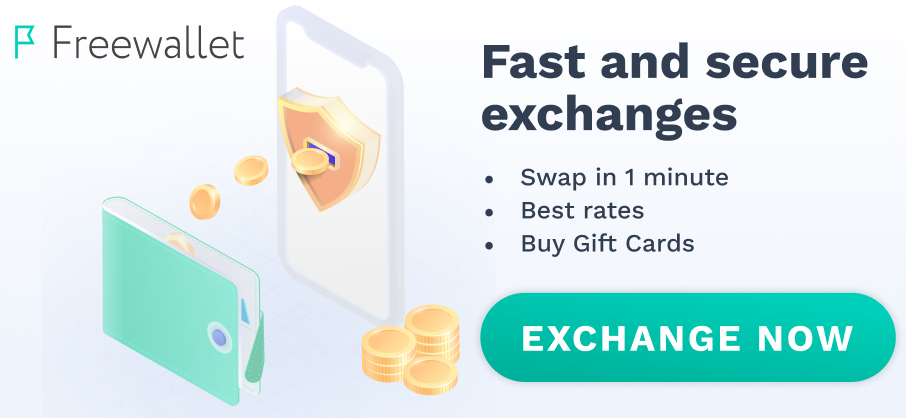 uquid coin is very convenient to shop on uquid exchange. Let's use UQC to shop more from now on
the convenience of uquid card has made it easier for me to shop on uquid website
shopping on uquid is a great experience for me, the products of this floor make me very satisfied with the quality
I really like the convenience of the uquid card and the product variety of the uquid floor
I feel lucky to be able to use uquid's Uquid card service, why didn't I know about this service sooner, I really love it