Margex.com Review 2022
Apr 22, 2022
Do you know the saying that goes "for the people, by the people"? Well, this is where it applies to crypto, only this time it is a bitcoin-based derivatives exchange designed by traders, for traders. 
It doesn't get better than this, after all, don't we know exactly what we need and how we need it? Margex's platform allows you to operate with up to 100x leverage (yes, you read that correctly). 
Launched in 2020 and based in Seychelles, Margex arose and established itself as an interesting choice for those who seek to broaden their crypto-horizons. They are all for equal trading opportunities, given that there are no different account types, so all traders are equal in the platform's eyes and can access the same features and advantages - leveling the ground for anyone who uses their platform.  
As if that wasn't appealing enough, the global crypto markets are but a click away thanks to the exchange's broad international scope. 
Got 99 problems? With Margex, KYC won't be one!

Most of us enjoy the decentralized side of crypto and the opportunity to trade with valuable tokens with no chance of being controlled or cut off by a third-party unwanted interventor. Margex allows you to sign up for trading and start your portfolio and orders going without having to give up your personal details, address, and tax-related information. No KYC, no ID verification hassle - just the way we like it. 
Let us start this new trading adventure with the easy steps to follow to become a registered user:
1) Go to Margex.com and click on 'Start Trading'.
2) You'll be directed to the sign-up page in which you need to provide a valid email address, a password of your choice, and, in case you have one, a referral code.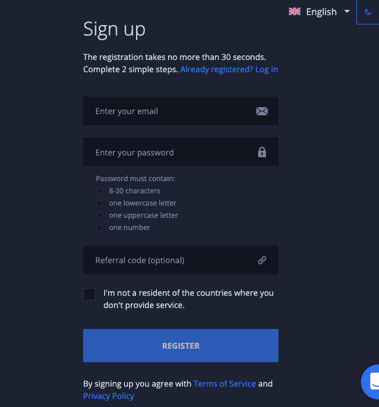 Once you're registered, trade away! Not only is the sign-up process extremely easy to complete and quick, but while you're at it, you're already being informed of the many advantages to be a part of the platform's user base.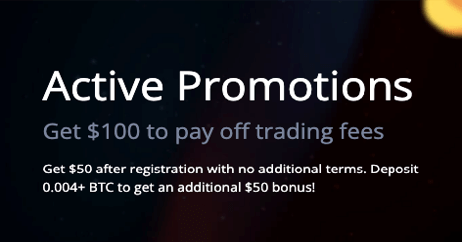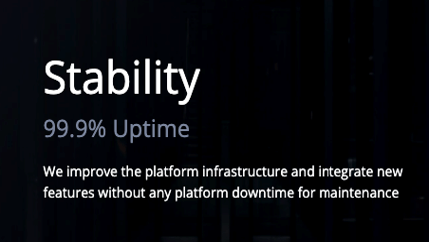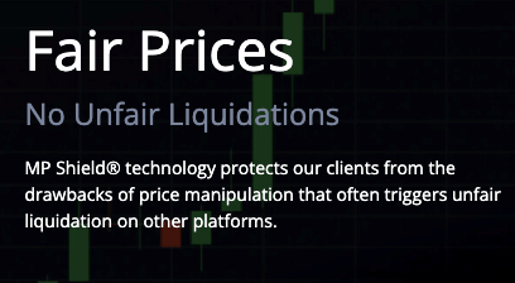 Source: margex.com/app/signup
Margex stated the 'whole market data' is at the trader's fingertips, and they came through.

(some of the) Technical Features
● Leverage is available for the most experienced traders (or perhaps you're feeling daring) and a newly added 'Adjusted leverage' feature that sweetens your profitable deals, by allowing you to change the margin even if a trade is already opened
● Deposit options
● Limit, market and stop-loss orders supported (simultaneous in stop-loss/take - no need to tirelessly watch the market)
● Collaterals and Settling deal outcome (all of the coins available on Margex can be used as collateral in trading)
● Bonuses that can be obtained by participating in selected Margex marketing campaigns*
● Margex owns software to protect traders against market manipulation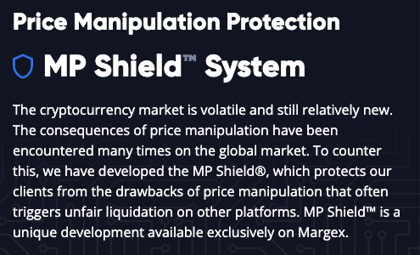 Ever heard of "not your keys, not your money"? Well, Margex follows up on this reality, keeping 100% of their funds in cold wallets. On top of that, they are regularly audited offering high levels of much-welcomed security. 
*The bonuses received are subject to the rules and conditions of each separate campaign.
 
Nominated in the " 'Top' 9 crypto exchanges" list by Finance Magnates, Margex's success and popularity amongst both experienced traders and newbies come with no surprise. An appealing, beginner-friendly UI layout may be what comes to mind when we admire Margex's nomination. But the quick and easy start for trading in the exchange is only the beginning.



  
Source: financemagnates.com
✓ There are no hidden fees or charges, what you see is what you get (and we sure hope you see major gains in your account!)
✓ Incorporated ROI tool that allows you to accurately track your trades' outcomes and balances
✓ Deal indicators are available 24/7 for all of your operations
✓ High liquidity backed by 12 liquidity providers
✓ A referral program with 40% commissions (time to release that affiliate marketing side of you!)
✓ Low on funds but high on the trading rush? No problem. Start with as little as a 10$ deposit and a minimum trade amount of 1$.  
What if you'd rather trade from your Mobile device? Margex has your back too!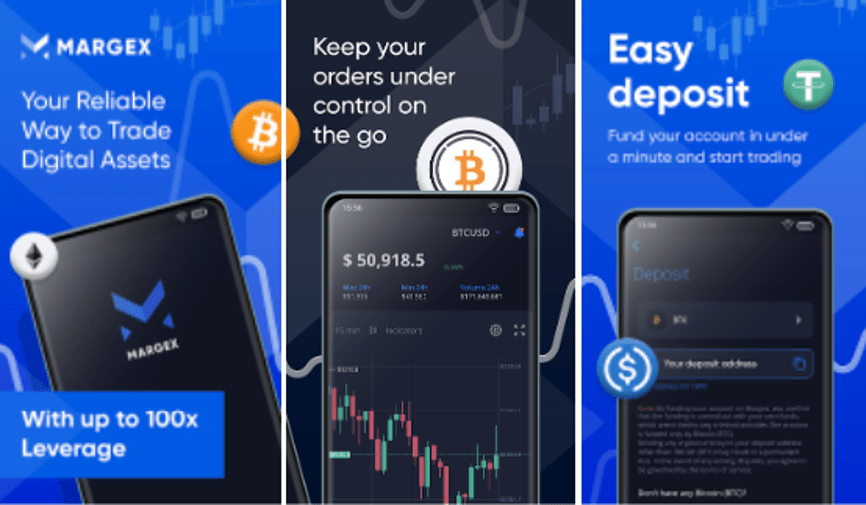 You may find their app both in the Play Store and the App Store, available for download and as easy to use as the website version of the platform. With a scalable and responsive design that facilitates what is already easy to use, the app becomes much easier to trade with (was that even possible?) and faster. With the same awesome features, advantages, and trading options, don't dare to sleep on this mobile crypto trading bliss, and make sure you're always ready and on top of all your trades.
Let's be clear, Margex's mission is to allow you to make the best trades possible, in the easiest way possible.
Think of the app as the desktop version on steroids: purpose-built using Google's open-source UI software, Flutter, ensures you get the best there is in the app market. No crashing (big influx of users supported), no freezing mid-trade, no submission bugs when executing orders.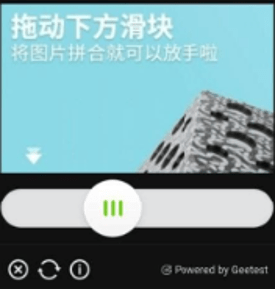 After inputting your username and password, all you have to do is verify you're a human, by solving a simple puzzle captcha.
Once you're logged in, all your trading info available on the desktop platform is also displayed in the app: orders details (in full), estimated liquidation price, RoE, and commissions of the trade.
Taker fee*
0.060%
Maker fee*
0.019%
Withdrawal fee **
Current fee 0.0005
Wire transfer
Available via Changelly widget
 Fiat withdrawals***
No
Crypto deposits from other exchanges/wallets
Yes
Futures with expiry dates
No
Perpetual futures
Yes. Up to 100% leverage
Forex/stock/commodities trading
No
Fiat deposits
Yes. Debit and Credit cards via a Changelly integration
Blockchains accepted

BTC, ETH - mainnet

USDC, DAI, LINK, USDP, wBTC - ERC20

USDT - ERC20 and TRC20
*Excluding any volume-based discounts
**Miner fee - depends on the network load
***Some exchanges only allow one-time fiat-to-crypto deals
 
Left with some doubts? Check out this Quick Start guide developed by the platform itself is ideal for beginners or if you're more into visual learning, visit Margex's Youtube channel with awesome, easy-to-follow video tutorials!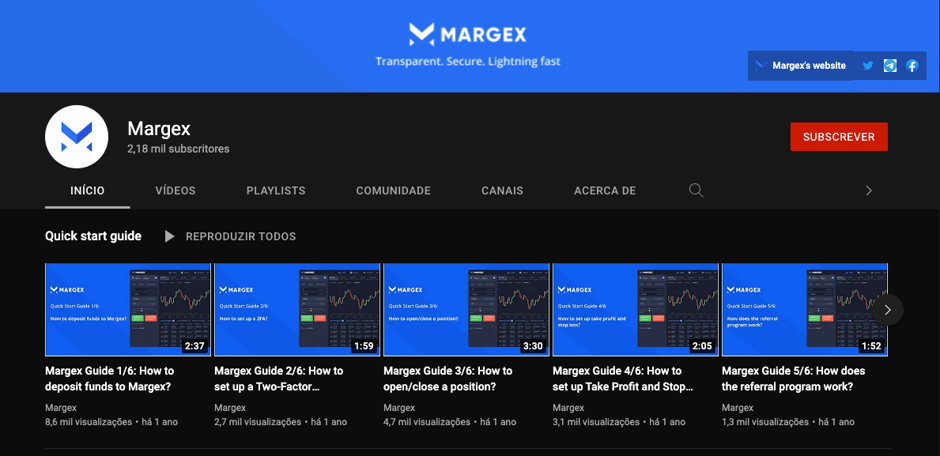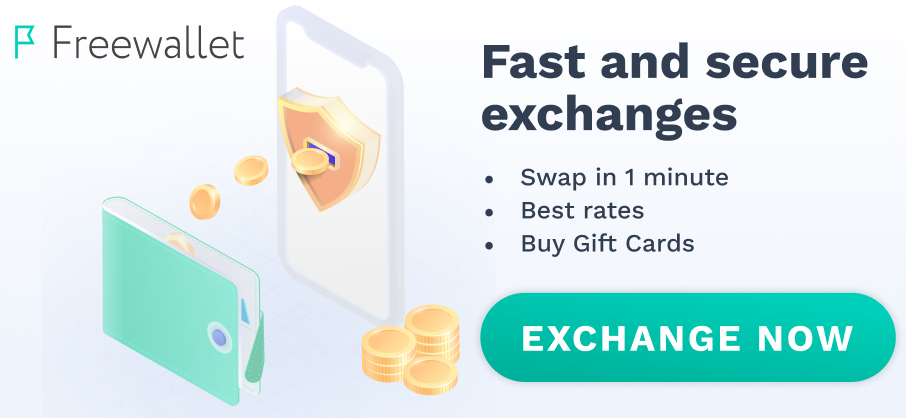 Here are no reviews yet. Be the first!