FPM Global Reviews 2022
Mar 30, 2022
Affiliate marketing has already become a notable part of the cryptocurrency industry where people make money out of bringing new users to cryptocurrency platforms while the latter quickly increase their user base and get advertised via people participating in affiliate programs. It's understood that looking for partners or platforms offering affiliate programs can take much time so no wonder that people came up with the idea of platforms for affiliate programs management. Today we will speak about one of them, a platform called FPM Global where FPM stands for Financial Partners Marketing. In this review, we will see what are the main features of FPM Global, see if FPM Global is a scam, and learn how companies and individuals can profit from this platform.
What Is FPM Global?
FPM Global presents itself as a leading affiliate network focused on exclusive financial offers. It's important to mention that cryptocurrencies are not the only nor main focus of the company. It's better to say that crypto coins are one of the many options available for FPM Global clients alongside commodities, stocks, etc. FPM Global was founded in 2020 and is registered in Hong Kong.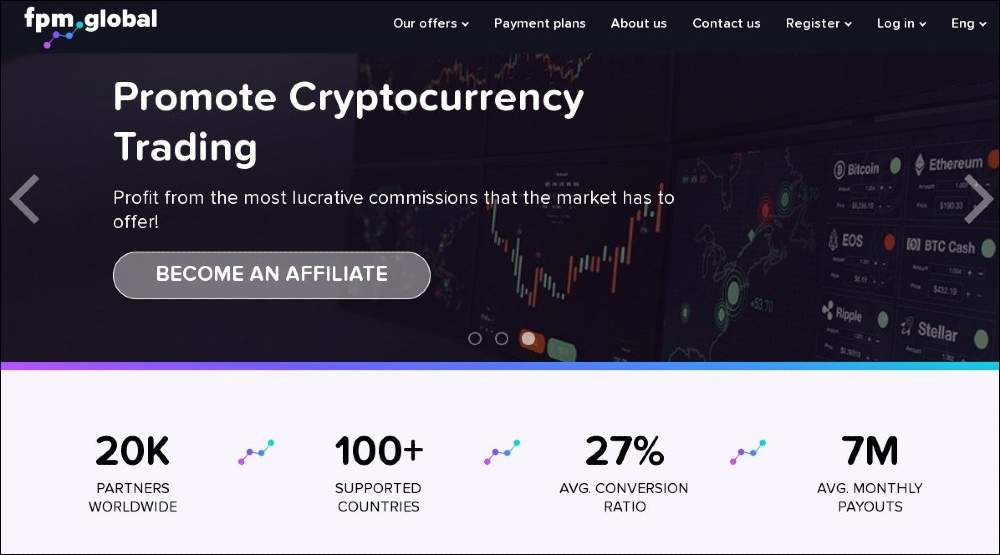 Many crypto platforms offer profitable affilliate programs but FPM Global helps to agregate these offers and maximize the rewards. The company claims to have a strong team of professionals that guarantee high conversion, accurate stats, customizable banners, and so on. The platform is praised for its transparency and exclusive offers including ones associated with cryptocurrencies. Another nice trait of FPM Global that is repeatedly mentioned in the reviews is the good work of the platform's support managers who are praised for their dedication, competence, and speed. 
The platform accepts numerous payment methods from cryptocurrencies to bank cards. The following methods are accepted: Bitcoin, PayPal, UnionPay, Skrill, QIWI, WebMoney, and Yandex Money. Those who wish to benefit from cryptocurrency affiliate programs can sign up as an affiliate of StormGain via FPM Global while those who prefer Forex can choose Libertex. The list of FPM Global includes such platforms as FX Empire, Forex Academy, Investing.com, and Beincrypto.
Main Features
FPM Global provides users with many features that allow them to take benefits from participation in affiliate programs to the maximum. First off, it's worth saying that the platform provides detailed statistics that not only help to control the accuracy of payouts but also help you to make better decisions. As the platform accepts diverse payment methods, you will be able to easily find the most convenient and profitable way of getting paid.
The FPM Global users get access to a solid selection of promo materials. Everyone gets an opportunity to find something that really fits their platforms. Placing advertising shouldn't be a problem and happily FPM Global provides enough materials to meet diverse demands. 
One of the main features is that on FPM Global you can get assistance from the personal affiliate manager. The recommendations from professionals can help you boost profits from affiliate programs or to maximize the conversions ratio. If you have some traffic, a personal affiliate manager will help you to turn this traffic into money. What's especially good is that the assistance is available in different languages as FPM Global is aimed at providing their service all around the world without making it hard for non-English speakers.
The clients of FPM Global are free to choose from two types of partnership. One of them is revenue sharing and the other one is the CPA plan where CPA stands for Certified Public Accountant. Revenue sharing means that all involved stakeholders get some pieces of profit while the CPA plan means that affiliates get a fixed reward for each qualified trader (the upper threshold is $1,200). With CPA plan affiliates receive affiliate fees based on the number of qualified traders that have joined this or that platform using their affiliate link. With a revenue sharing plan, affiliates get a payment that is based on a percentage of the gross revenue associated with an affiliate. The maximum reward is 50% of gross profit. The hybrid strategy mixing the CPA plan with revenue sharing is also in place.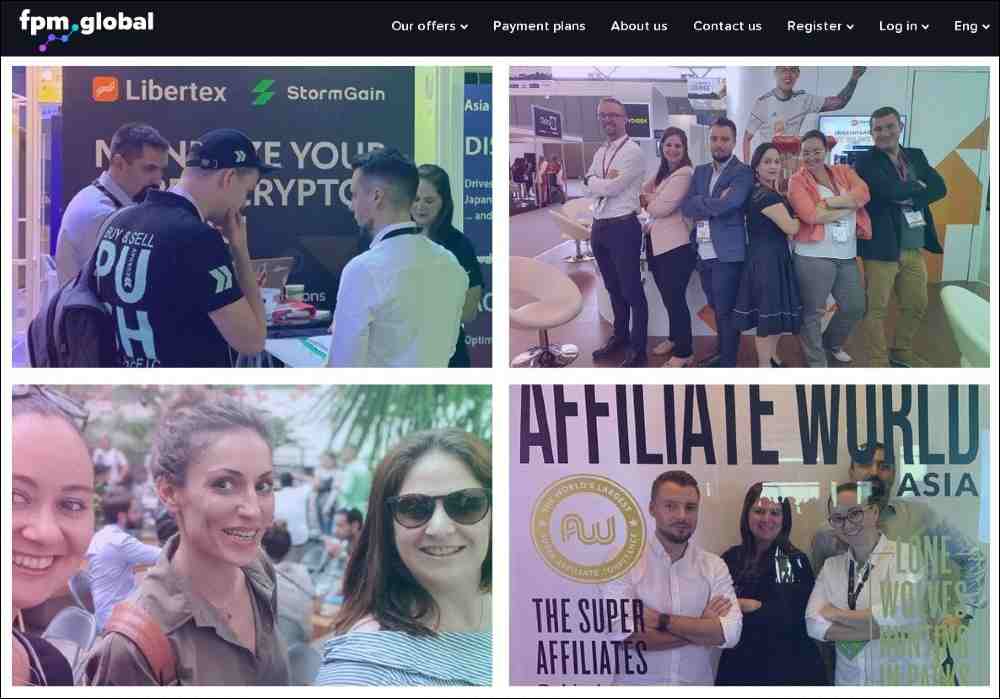 FPM Global is fighting spam, unsolicited promotions, and fraud traffic so the partners can rest assured that the numbers in the stats relate to real traders who actually use the platform. More than that, FPM is not rewarding affiliates for spreading false or misleading information aimed at bringing more people to the partner platforms. It's understood that such tactics are not useful and harm the reputation of brands. Traffic from hacked accounts or websites is forbidden on FPM Global. More than that, the platform doesn't take into consideration referrals whose accounts are associated with the same IP address.
Affiliates are coming through the approval procedure on FPM Global. The traffic sources and web pages of people that are going to become affiliates on FPM Global are analyzed before they get an offer from the platform. The offer they get depends on the analysis results. $100 is the minimum amount of money each user is required to hold on the account balance on FPM Global. The reward payouts take place once a month, in the first 14 working days of the month. 
Both the attempts to fight spam and questionable traffic and the approval process make FPM Global a safe choice for potential partners as they get actual conversion from quality advertising posts and can be sure that no one is abusing their brand in exchange for revenue.
As mentioned above, there are two working offers on FPM Global from the partners: StormGain and Libertex. StormGain is a trading platform dealing with cryptocurrencies. It is stressed on FPM Global's website that StormGain better fits those who prefer long-term investments. It offers FPM Global clients a 15% deposit bonus, an x300 multiplier, trading signals, a demo account, and the fiat-to-crypto gateway. Libertex is an award-winning high-profile Forex broker that has been active since 1997. Libertex is authorized and simple in use. It offers up to 600x leverage and zero spread. FPM Global clients have a short way to get involved in the affiliate program with both StormGain and Libertex.
Conclusion
FPM Global has a good reputation. The company is young however it works with authorized partners and is registered officially in Hong Kong. It doesn't seem that FPM Global can be a scam. Rather it's a strong platform in its field.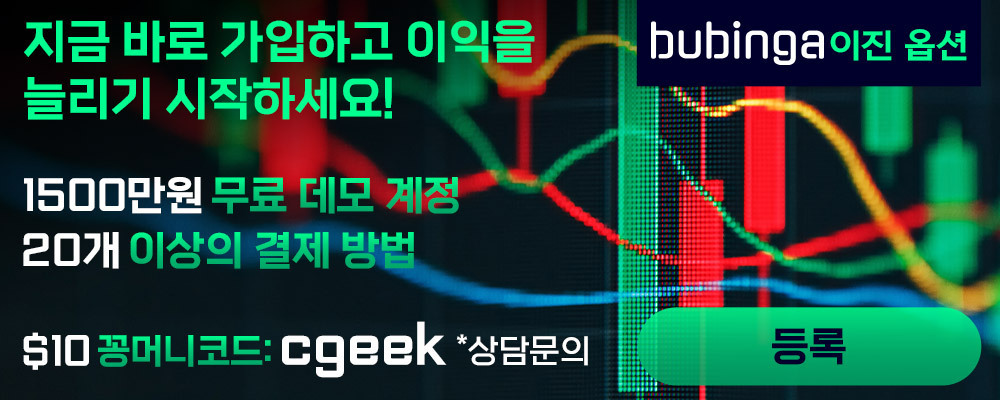 Great payout for Europe, feedback and help on the spot from the affiliate manager. To bas we are not able to run bonuses... I'm pushing it to my friend as well.