Etherscan Reviews
May 30, 2020
Etherscan is a No 1 public explorer for the Ethereum blockchain, where you can look up an Ethereum transaction and its status. It is also an API and analytics platform for this blockchain. Etherscan is not associated with the Ethereum Foundation and operates independently. 
Matthew Tan is Etherscan's CEO and founder. One of the websites mentions that the project is based in Malaysia. 
How it works
Using Etherscan, you can easily check out the status and available details about any transaction that took place on the Ethereum blockchain. Upon that, in the address overview you'll see its ETH and USD balance as well as the total number of transactions to and from the address. Transaction details include its hash, block, age, addresses of sending and receiving parties, value and fees. Comments are enabled for any party that would like to leave a comment on any address. Also, users can add private notes on any transaction.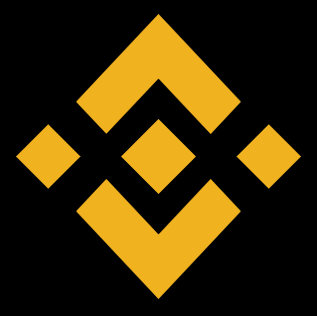 Get Profits with HODLing on Binance Earn
One of the recent improvements on Etherscan is the possibility to verify ownership of a contract address. 
Network data
'Gas price tracker' allows tracking for gas price dynamics, which is especially helpful during the network's congestion. Etherscan supplies data on the whole network, such as information charts, historical data, mining stats, total Ether supply etc. 
Alternative Ethereum explorers 
Ethplorer
Apart from the details of a transaction and address, Ethplorer allows for tracking prices in the chart mode. If you'd like to look at tokens at a glance, Ethplorer's interface is a good option for that. For example, you'll see Ethereum tokens' activity, such as total market cap of tokens, volume and operations. 
Etherchain
This explorer is very similar to Etherscan. In addition to blockchain data, it displays data on hard forks, charts on Ethereum economy, as well as the correlation calculator.  
Oliver Freitag
18 February, 2:34 PM
Etherscan ist eine reine Geldsammelmafia. Geringe Investitionen werden ignoriert und die Geschäftsgebarden gleichen einer Drückerkolonne die es nur auf Geld abgesehen hat. Ich wurde nach 5 min direkt nach 30-40 tsd Euro angehauen. Seit meinem verneinen ist weder was zu sehen noch was zu hören.
NYILINHTET
22 August 2020, 4:15 PM
Balance
Mangust
3 January 2020, 1:00 PM
Cool thing to follow any ETH wallets operations. It helps to understand how to deposit or transfer coins. Really helpful.
Yaka
24 December 2019, 9:12 PM
Actually, it's a irreplaceable website for tracing the ETH activity. It helps checking the different resources and wallets without visiting them. It's a big help, there are many scum platform out there. Any suspicions can be confirmed here.

Etherscan Reviews