Crypterium Bank, Wallet and Card Review - Is It Safe?
Mar 22, 2021
Since it launched in 2017, Crypterium has taken its mission to create a decentralized banking experience with steadfast commitment. The platform has evolved and introduced its own dedicated wallet and card to make a person's involvement with the world of crypto finances cleaner and more accessible. 
The company runs a range of products, including a dedicated card and wallet that we will talk about in a minute. It supports loans issues directly in a preferred cryptocurrency and allows consumers to buy, cash out, exchange, spend, and store digital assets.
In today's Crypterium review, we will focus on how far the project has gone since it launched and how popular the card and wallet have become in 2021.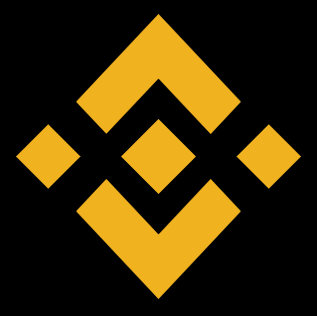 Get Profits with HODLing on Binance Earn
Crypterium Wallet Overview
The Crypterium wallet is an intuitive mobile solution that combines traditional finances with cryptocurrencies. This allows you to have a single entry-point and manage your FIAT and crypto assets with ease, making purchases, cashing out, and storing digital assets as you see fit.
The wallet has multi-currency support along with quick options enabling you to make purchases without delays and buy BTC, ETH, BCH, and LTC without any delays. Crypterium wallet is integrated in numerous trading platforms making it a go-to option for consumers who are interested to find a way in conventional finances. 
Crypterium's wallet solution allows you to send money remotely anywhere in the world for free with support in over 174 countries. The app is a powerful ally providing you with everything you need to store and enjoy a safe crypto banking experience. 
Crypterium Card Overview 
Bridging the gap between the digital and physical world is one of Crypterium's main objectives. The company makes a point of providing consumers with a powerful digital and plastic card to facilitate payments and purchases in the real world.
Effectively, the Crypterium card serves as a real bank card, offering super limits of €10,000 online and offline. You can additionally withdraw up to €2,500 monthly from any ATM around the world. 
Your virtual card costs nothing and you can upgrade the Crypterium card experience by opting for a plastic Visa card instead. The card further allows you to top up your assets as well as access your digital currencies quickly and without any hassle.
The solution is similarly connected with Apple Pay and you can rest assured that the card is 100% insured. 
Crypterium Project Features
Crypterium is a dedicated project that introduces a decentralized bank without disassociating it from mainstream finances. In its essence, Crypterium creates a safe environment where experienced and new investors can get a better understanding of how decentralized finances, such as cryptocurrencies, work.
To achieve this, Crypterium follows set investment rules and provides a product that is directly related to cryptocurrencies. This leads to a comprehensive package that allows you to use digital assets to your distinct advantage and get involved with different parts of the crypto economy.
Serving as a bridge between cryptocurrencies and the physical world, Crypterium runs a dedicated 100% insured card that provides high limits and is available as both virtual and plastic solutions to make the use of crypto assets easier in everyday life.
Essentially, Crypterium is adding value and meaning, and shaping the world of blockchain assets, which are gaining momentum and appealing to broader groups of people, particularly tech-savvy audiences. 
Crypterium Bank Overview
Pinpointing the entire set of features Crypterium has as part of its portfolio is not easy. The company was created with the clear purpose of establishing an unprecedented cryptocurrency bank. It has evolved beyond this initial target to run an expansive set of features and solutions.
As a result, Crypterium consumers may benefit from many solutions, including the dedicated company wallet. The wallet is a flexible way to buy, own, cash out, send, exchange, and, if you choose to, spend cryptocurrency intuitively without jumping through any complicated technical hoops.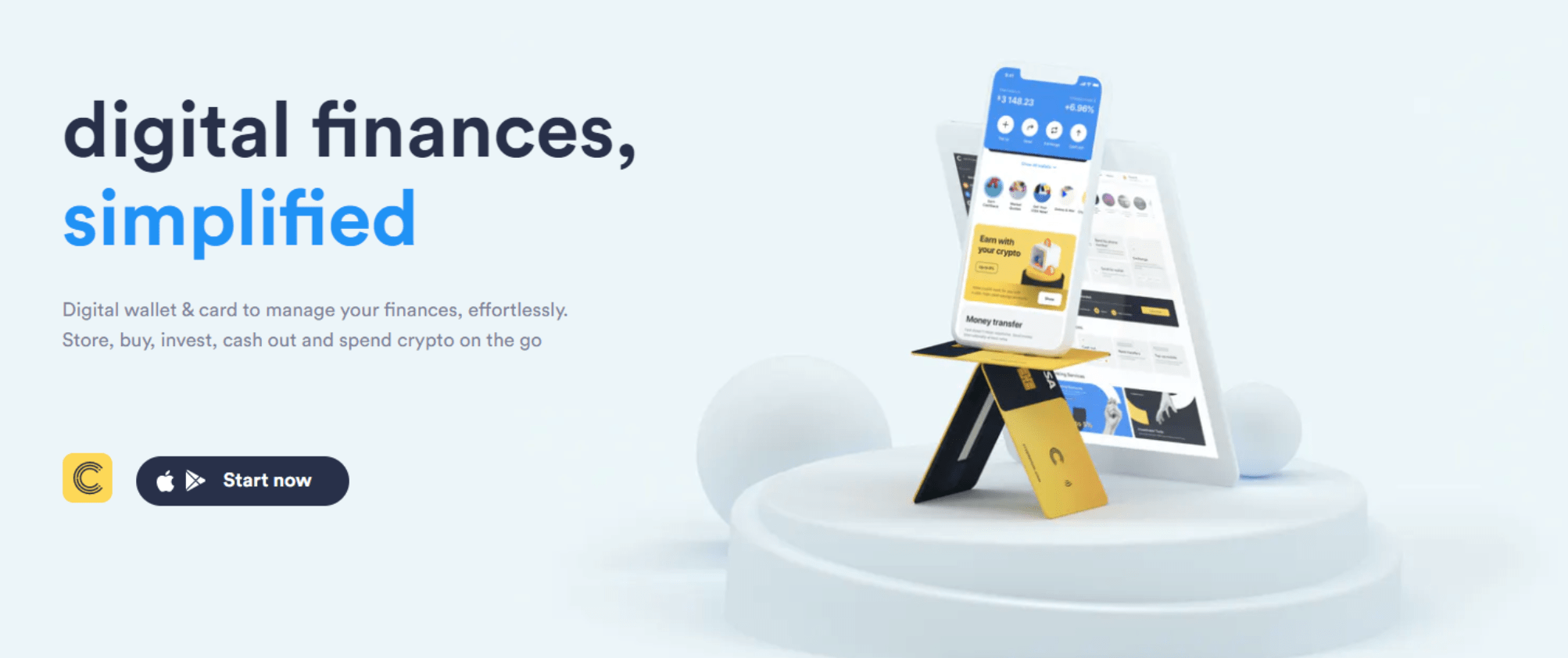 The system makes use of two native tokens, CRPT and CRED. CRED is considered a sub-token, whereas CRPT is the root token. Depending on how many CRPT you hold, the more dividends you receive, as the token is used similarly to Binance coin (BNB) to cover exchange fees and other transactions on the platform.
You will be eligible for a higher cut of the transaction fee the more dynamic user you are, with dynamic standing for the number of CRED tokens you own. You can also deposit CRPT and earn up to 21% annually.
The platform similarly offers you to earn up to 21% APR on your digital assets for a range of popular cryptocurrencies, including BTC, ETH, and USDT, as some of the more popular choices. Another equally important feature is the loan, which ties right into the fact that Crypterium operates as a bank.
Last but not least, there is the ability to exchange and trade currencies, possibly choosing to rely on the built-in AI algorithm that tracks the changes in the valuation of currencies in real-time. 
Crypterium Fees 
When talking about fees, it's important to elaborate on which fees we mean. Transaction fees are very competitive, with only 0.5% charged per transaction, giving consumers a very generous rate.
When having a closer look at the Crypterium card, you will notice the exact same thing. You will have to pay a monthly $2.99 fee for the card, and if you want to have a plastic delivered, this would be another $14.99.  
Overall, the fees are a small part of the experience, and if you continue to accumulate CPRTs, you will find transacting on the platform far more rewarding and beneficial. 
Is Crypterium Safe?
Safety is crucial to any type of crypto project. Crypterium's ambition to serve as multiple financial institutions at once makes it paramount that the platform has taken the necessary pains to guarantee the technological competence that safeguards investors and consumers' funds adequately.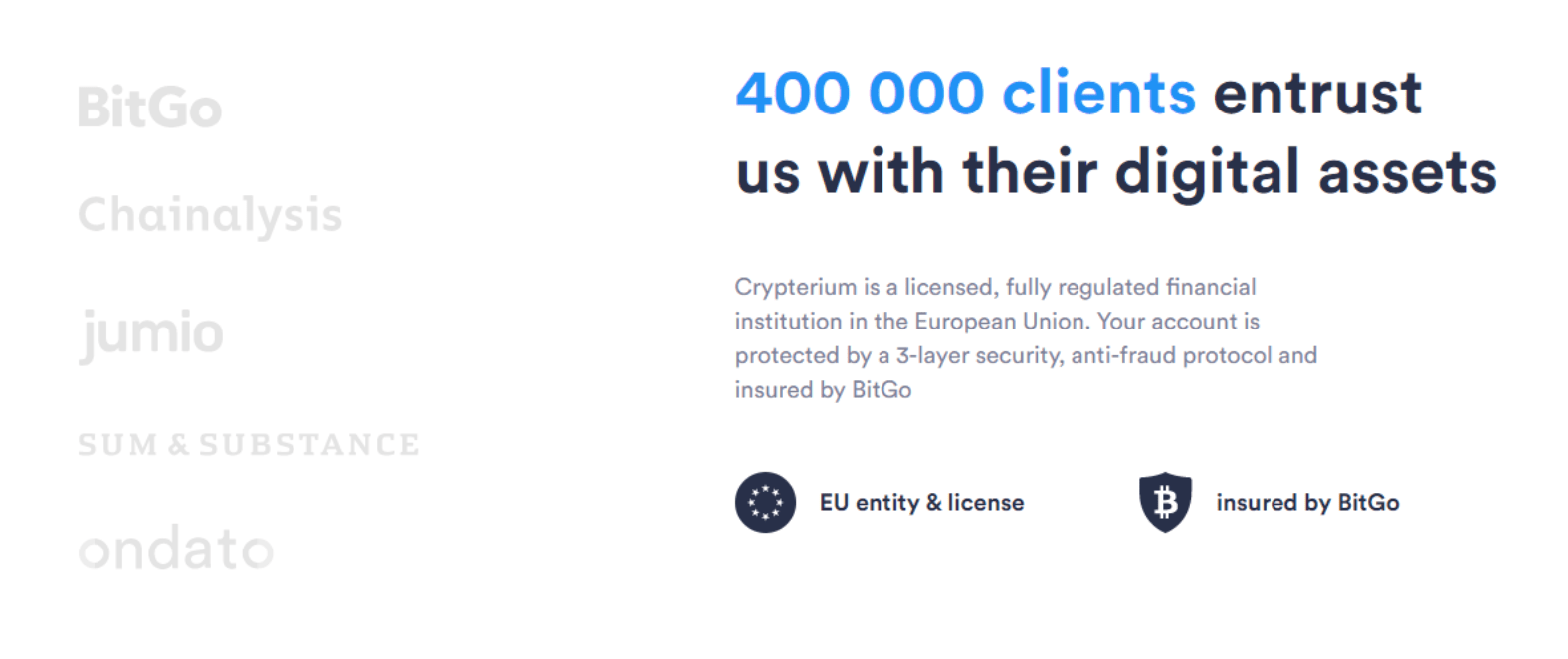 Crypterium has made a commitment to upholding your information safe and provide you with the returns it displays. From a purely technical standpoint, the platform has not run into any issues to suggest that it's vulnerable to outside interference.
Furthermore, Crypterium argues that it runs on a technology that puts it on par with bank-grade security standards, which is reassuring when the company runs so many different products.
Apart from providing consumers with the necessary level of technological commitment, Crypterium further improves the safety of the overall experience by setting and sticking to established practices that financial institutions themselves uphold for the purposes of guaranteeing safety.
Crypterium runs comprehensive anti-fraud, AML, and KYC policies, which it upholds with absolute dedication to help create a safer environment. If you want to participate and benefit from the products extended to the customer base at Crypterium, you would need to face the same level of scrutiny as you would from any mainstream financial institution.
Another point in Crypterium's favor is that it is listed as one of the most promising FinTech companies. The general public consensus is that Crypterium goes well above and beyond to protect private data and establish secure channels of operating its products.
Far more importantly, Crypterium does not have a history of compromised security or a platform that has failed to deliver on its promises. To enhance security even further, the company allows you to use the Crypterium app that commits to the same security level that all established mobile banks do.
Through a "hosted wallet" solution, the platform makes it impossible for anyone trying to hack a consumer's smartphone to gain access to their funds simply because the private keys are not stored on phones. 
Is Crypterium Legit or Scam?
Crypterium is supported by at least 400,000 consumers worldwide, and the platform has a proven track record. In determining the reliability and veracity of statements made by the company, we analyzed our own experience with the platform as well as the opinions of hundreds of consumers.
Overwhelmingly, people agree that Crypterium is a place where you can realize many crypto operations, all of which are important to investors and digital currency enthusiasts. When the project was only getting started, some concerns prevailed, mostly because of the over-generous APR and conditions, making it exceptionally beneficial to the end consumer. 
Crypterium has shaped itself as a legitimate and genuine service that has plenty to offer in four years of operation so far.
Conclusion
Crypterium is an exciting step towards the future of crypto banking. Instead of taking the activity as different parts, the platform has gone boldly ahead to bring together numerous products associated with mainstream banking.
You can invest and generate ROI. You can ask for a loan, trade cryptocurrencies, and use a bank card with small fees, if any, and ways to improve one's standing within the crypto banking ecosystem. 
Crypterium makes a fairly complicated product easy, using an advanced user interface, intuitive design, and a way to simplify and enhance the consumer experience to make it accessible for anyone seeking to invest in cryptocurrencies.
Serhii
1 October, 10:45 AM
They blocked the account without giving any reason.
I wrote to the group who knows what could be.
An employee contacted me in the group and said that it is necessary to deposit funds in the amount of 0.0133 btc for manual settlement of the issue, which will then be credited to my account.
They look like scammers, bypass this company.
Francesco
7 August, 10:24 PM
Mi hanno bloccato l'account senza motivo, mi chiedono il passaporto che non ho perché non ho bisogno essendo che non viaggio all'estero. Mi sono rimasti i miei fondi bloccati, non so come debba fare
Bloß nicht, warte seit zwei Wochen auf meine Auszahlung, höchstwahrscheinlich ein Betrug. Service antwortet andauernd mit der gleichen automatischen Antwort. Schrecklich