CoinPot Review 2023 - The Platform Is Shut Down
Aug 20, 2020
Update 17.03.2021: Coinpot is shut down. 
CoinPot Overview
CoinPot is a universal platform that acts as a multi-currency wallet for collecting cryptocurrencies from 7 different faucet sites from the Moon series and two additional ones. In addition to the accumulation of cryptocurrency with its subsequent withdrawal, it has a number of additional tools and sections, which in turn make the CoinPot site interesting for its use.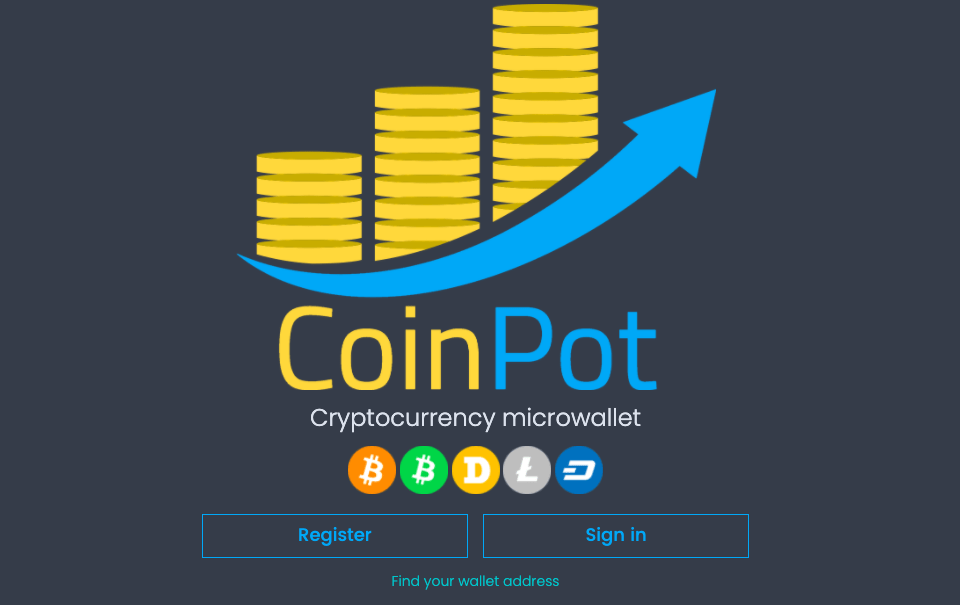 The CoinPot service is not only a multi-currency wallet where collected digital coins are stored, it is also a universal tool for work. Allows you to make cryptocurrency exchanges, participate in various games and monthly challenges, where the main prize can be up to $ 1000.
The advantage of working with CoinPot is that the coins you receive from faucets are automatically loaded into your CoinPot wallet. You can easily convert supported coins between each other to reach the minimum withdrawal amount faster and transfer them to your regular wallet.
Also, you can transfer cryptocurrency from other faucets to CoinPot and convert them to the coin you need. In addition, the service gives you the ability to use your browser to mine using CoinHive.
Features
The CoinPot wallet allows you to earn internal CoinPot Tokens, mine several types of cryptocurrencies, and play the lottery. A Coinpot account is automatically linked to the accounts of supported cryptocurrencies if they are registered to the same email.
The tokens are presented as a new alternative to the traditional cryptocurrencies of this wallet. From March 27, 2018, these tokens can be mined and earned on the CoinPot platform. You can get them using faucets, mine them from your browser, or convert them from other cryptocurrencies. CoinPot tokens can be used to receive other cryptocurrencies available on this platform. In addition, they can be used in the lottery.
For each replenishment from any faucet, you will be added 3 CoinPot tokens, for each referral receipt - 1 CoinPot token.
The more you are active, the more CoinPot Tokens you get. And that's not bad at all, since you get them in addition to your other coins. And the cost of CoinPot Tokens is decent: 10,000 CoinPot tokens are equal to 19,000 Satoshi or 400 Doge.
CoinPot Fees
The CoinPot wallet claims to be a free service. However, there is a 0.00001 BTC (1,000 satoshi) fee for withdrawals of less than 0.0005 BTC (50,000 satoshi). In other cases, there is no commission.
How to Get Started with CoinPot
To register on CoinPot, you just need to specify your email and come up with a password, then re-enter the same password. Also, you will need to pass the "Human verification" and confirm the CoinPot's terms of use. Once is finished press "Register".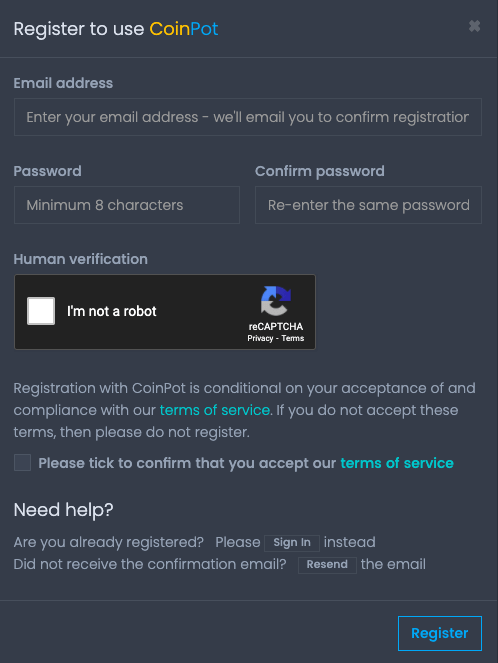 After registration, the confirmation message will be sent to your email address. You need to find the link and activate your CoinPot's account.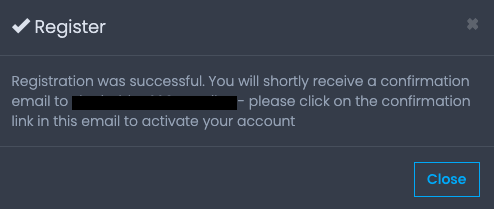 Once registered, simply confirm your email address and you will have access to the CoinPot online dashboard. At the same time, a confirmation email will be sent to enter the Coin Pot website, just like whenever you enter with a new IP address. This is for security reasons. The control panel is easy to use, most of the important functions are found on the main page.

Please note that the email address must match the one used on the faucets from this service - this is very important! It is at the specified email address that the multicurrency wallet and distributing faucets are synchronized.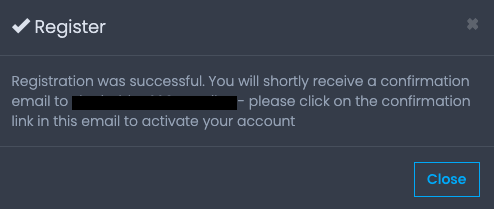 That's it! You have successfully signed up and you can use all the CoinPot's features.
How to Use CoinPot 
Once you've signed up for an account, you can start linking it to faucets. There are 7 faucets attached to CoinPot at the moment, although this number can certainly increase in the future - the service was only founded in 2017. 
To start earning free tokens from these sites, you need to link them first, which is easy with your CoinPot account. Simply sign up to these faucets with the same email you signed up with CoinPot and then any payouts you earn will be sent there directly.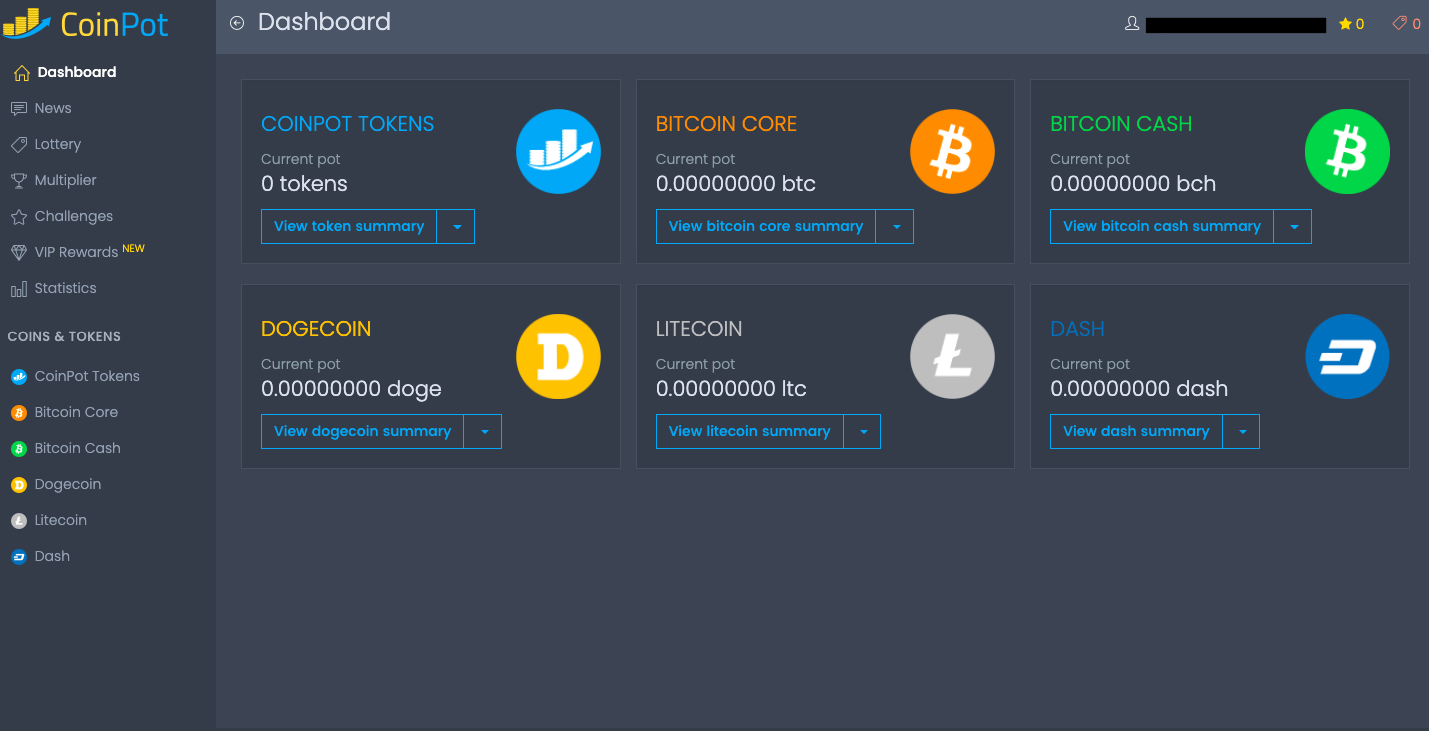 Dashboard is an information page that displays user statistics, balances for all available cryptocurrencies. Here, the user sees wallets of 6 cryptocurrencies: Bitcoin (BTC), Litecoin (LTC), Dogecoin (DOGE), Bitcoin Cash (BCH), Dash (DASH), Coinpot and the balance for each coin.
Below each balance is a drop-down menu where the user can select the following:
Convert - swap (exchange) for another coin available on the site.
Mine - browser mining on your computer (uses CPU power).
Play lottery - you can win the coins playing the lottery.
Play multiplayer - you can now win free lottery tickets by rolling certain combinations in the multiplier.
By clicking on any cryptocurrency, you go to a separate window for that coin. Here you can see the current balance, below is the balance graph for the last 30 days and the last transactions in this cryptocurrency.
The minimum withdrawal amounts for other cryptocurrencies: Bitcoin Cash - 0.0001 BCH; Doge - 50 Doge; Litecoin - 0.002 LTC, DASH - 0.002 dash.
On the left side you will see the following tabs:
Dashboard. Aggregated information about the status of all accounts linked to the account. If you click on the arrow next to the View summary button and select the Convert to the item, you can convert any currency to another - instantly and free of charge, at the current rate. 1 CoinPot token is equal to approximately 1-2 Satoshi.
News. Project news regarding changes in its work.
Lottery. A lottery where you can buy a ticket and win Coinpot tokens.
Multiplier. A game of luck, which theoretically allows you to increase your bet by 1000 times.
Challenges. New system to further stimulate user activity. Allows you to perform various tasks and receive tokens for this.
VIP Rewards. The VIP Rewards system allows you to use your CoinPot tokens balance as a free, instant access savings account. As well as daily interest, you will also receive other rewards depending on your reward level.
Statistics. Here you can find all the relevant statistics to Faucets, Lottery, Challenges, Multiplier, VIP rewards, etc.
Account settings can be found by clicking on the Account Details button.
Here you can change your password, enable two-factor authentication, track your account login history and link
Additional Funсtions
The Moon series faucets give regular customers a daily bonus of 1% extra profit. This bonus can be increased by up to 100%. It is enough to go to the taps at least once a day. The Bonus Bitcoin faucet adds 5% to the total of all your collected coins received in the previous 72 hours.
All faucets have referral programs. With Moon faucets, you will have 25% from each referral. Additionally, you will have 1% for each of your referrals to the number of coins you earn. This percentage can be raised to a maximum of 100.
Bonus Bitcoin and Bit Fan faucets offer 50% in addition to earned by your referrals.
Moon faucets also offer a Mystery bonus that adds to your every requirement. Its value is set randomly and can range from 1 to 100%.
Mining on CoinPot
Another interesting feature of the service is the ability to perform passive mining through your browser. CoinPot provides an additional opportunity to earn cryptocurrency through mining. To start mining coins with CoinPot, click "Mine bitcoin core". A new mining tab will open from where you can track the mining speed of your browser. You can choose the CPU usage you want to allocate for mining, from low to very high CPU usage.
Earnings will be paid to your account every 5 minutes.
Mining will stop if you close the mining tab or browser, turn off your computer, or if you click the "Pause mining" button.
Mining uses the power of your CPU, so you shouldn't set it too high to keep CPU power for other work on your PC.
The amount of mined cryptocurrency can be seen in the window with the latest transactions.
Lottery CoinPot
CoinPot Lottery gives you the opportunity to win CoinPot tokens. The lottery is held every hour. 1 ticket costs 1 token.
The prize pool consists of the total number of tokens paid for lottery tickets plus 1000 tokens. The main prize is 50% of the total prize pool. There are five additional prizes of 10% of the total prize pool. You can only win one prize per round.
Customer Service
When it comes to customer support, the service hasn't shown itself to be the best. Before you contact CoinPot you need to be aware that the service has limited resources for email support and therefore:
You need to read through CoinPot's terms of service before sending the email. 
CoinPot will only reply to emails written clearly in English.
CoinPot will not reply to emails that are abusive or threatening.
CoinPot will endeavor to reply to emails within 48 hours.
If your inquiry meets the conditions above then you can email the service at support@coinpot.co
Is CoinPot Safe?
In the CoinPot wallet, security is above all, especially when it comes to working with finances, therefore, after creating an account, the service strongly recommends that you set the 2FA authorization and save your electronic key. This can be done by saving it in a separate file on a computer, or simply by writing it down on a piece of paper.
Also, every time you log in to the site, you will need to confirm your IP address. This is a new measure introduced to improve the security of the service. Thus, Coinpot tries to protect account holders in the event of unauthorized attempts to access their account.
Conclusion
With no fees, CoinPot has become one of the most profitable and reliable micro wallets for collecting crypto faucet revenues. With 7 different faucets to choose from, it is very easy to earn small amounts of cryptocurrencies and automatically receive them into your CoinPot wallet. The service also provides various opportunities to additionally earn your own tokens, which can be easily exchanged for another cryptocurrency and also easily withdrawn to your wallet. The service is suitable for more experienced users, since the site does not provide instructions or FAQs, and the support works at a very low level.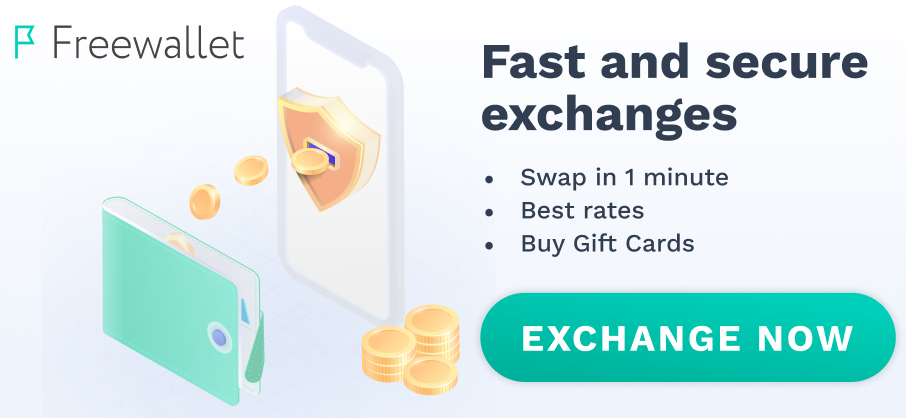 The tool is helping to collect own portfolio. I needed that thing to understand what I should buy. It could an example of own portfolio.
I like using it. I compare different currencies and I decided what is better and then buy. It gives me new ideas to buy and sell my funds.