HoneyMiner - CLOSED Review 2022 - Is It Safe and Legit?
Mar 30, 2022
What is Honeyminer? Is it legit and safe? Should you really use it? Read this review and find out.
Introduction
Crypto mining is one of the profitable aspects of the cryptocurrency revolution which has engulfed the financial landscape in the last decade. There are several companies that have dedicated mining rigs that mine different cryptocurrencies. Mining is one of the most well-known ways to make money in cryptocurrency alongside trading on exchanges (Binance, HitBTC, Kraken, etc), investing, and so on.
Bitcoin is the most popular cryptocurrency favored by miners but its mining process is energy consuming as it utilizes a proof-of-work protocol.  This had led to the Bitcoin mining bring an expensive venture as it requires a powerful GUI and loads of electricity.
However, in recent years there have been Mining pooling companies that have devised a system whereby casual crypto enthusiasts can engage in the mining process with their CPUs. After mining enough coins, miners usually sell them on exchanges like Binance, HitBTC, Coinbase, and others.
Today, we would be giving an objective review of one of the most popular of such mining firms. It is called HoneyMiner.  This review would look at the major features of HoneyMiner and give a detailed analysis of whether it is the right platform for your crypto mining needs.
What Is HoneyMiner?
HoneyMiner is a complex crypto mining software that is designed to run in the background of your desktop. Looking at the about page, we are given a bit of information regarding the operations and business model of the mining firm.  
The firm launched its mining operations in 2018 with the aim of providing easy access to crypto enthusiasts that did not have the funds to operate mines themselves. Since its launch, HoneyMiner has grown from initially mining Bitcoin to an array of cryptocurrencies.
Stax Digital the parent company runs the platform and equipment used for the mining process with its head office situated in Hoboken, New Jersey. The firm is led by Noah Jessop who has guided the company to have a user base in over 100 countries.
Although it is not the first crypto mining software, Honeyminer claims to have one of the best and all-round secure mining software in the cryptospace.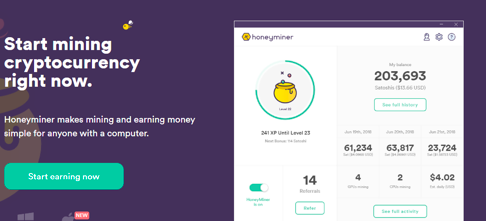 Supported Countries and Currencies
Although Honeyminer is based in the United States, it boasts of a global userbase, as its software is not geolocked.  In addition, the crypto mining software promises algorithms that would enable the software mine the best coins based on the CPU capabilities of your software.
This feature is good as when tried on a PC that could not support Bitcoin mining, Honeyminer instead started mining Monero. This is an excellent feature and means that you could make a tidy income mining some of the altcoins.
Main Features
HoneyMiner has different features with the software not as hardcore as other mining software since it does not require expensive ASICs and specialized mining devices. All you are required to do is to provide hash power through your GPU/CPU without any down payment or maintenance fee.
Honeyminer Is Cross-Compatible On Different Platforms
HoneyMiner is one of the top mining software within the cryptosphere due to its compatibility with almost all types of computers. It can be used on old desktops and high-end computers respectively. There are also versions for Linux and Windows devices.
HoneyMiner also lets users track their operations via mobile devices with streamlined apps for both Android and iPhone users. The mobile apps enable realtime tracking of how the crypto mining process is operating. The mobile apps also have an option for users to make changes at any moment.
Multiple Earning Processes
Honeyminer has different ways available for users to earn from mining various digital tokens. The easiest method is where you download the desktop software and run it in the background of your computer to earn daily.
There are multiple cryptos that you can earn at the same time which is cool. However, it is important to note that you can only get paid in Ethereum or Bitcoin. In addition, the choice of coins that can be mined is decided by the software.
Like most crypto mining platforms, there is a premium feature called Hotel HoneyMiner. With this program, users pay a fee to rent more mining power from the company.  These sort of different multiple platforms makes Honeyminer one of the profitable platforms for crypto mining.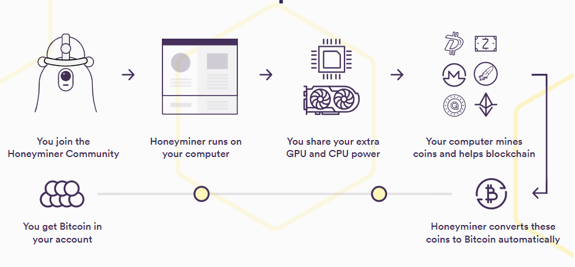 HoneyMiner Fees
Honeyminer pricing is very fair in the sense that you are not charged for downloading the app or setting the software to run on your computer. It is one of the best cloud mining services as all you need to do is to connect the app with your PC and start earning immediately.
In addition, instead of incurring maintenance costs, the mining application introduces pool fees. These fees are percentage-based on what you have mined depending on the amount of GPUs that are active on the system.
As at the time of writing, Honeyminer charges a pool fee of 2.5% for 2 GPUs and 8% for a 1 GPU.  This means that the more power you bring to the platform the lower your pooling fee which is an excellent return considering that there are no fees for downloading the software.
You can add more than one GPU to your account giving you higher opportunities to increase earnings.   There is also the Hotel Honey Service where you rent hash power from the company to boost earnings.
This service is a useful service for those that want to earn more but do not want the huge costs of purchasing and maintaining the mining equipment.  The process is automated by Honeminer and effective.
At the moment the costs range depending on the power you need. On the payment platform, there are three major hash power offers namely 23 MH/s, 250 MH/s, and 2500 MH/s.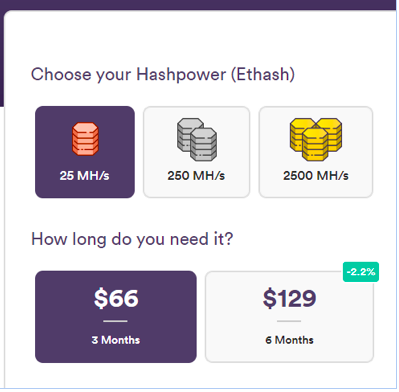 The 23 MH/s ranges from $66 for 3 months and $129 for 6 months, 250 MH/s  costs $660 for 3 months and $1,254 for 6 months while the 2500 MH/s costs $6,270 for 3 months and $10,000 for 6 months.
How To Use Honeyminer
HoneyMiner is not difficult to use, all you need to do is to click the download button at the top of the homepage. After downloading, install the software on your PC, once the software is installed you simply enter your email address and password to register.
This would lead you to a user-friendly window with different features such as the Honeymeter, balance and credits tab and a menu to review your activities. Honeyminer does not run automatically which is a good feature as the software needs permission to run.
All you would be required to do is to click the On button and the operation would begin. In addition, new users can get free satoshi as bonuses from the software.
Customer Service
HoneyMiner maintains a comprehensive customer support system that is expected to give the complex nature of crypto mining. The mining platform has a live chat option on its website that can answer basic inquiries.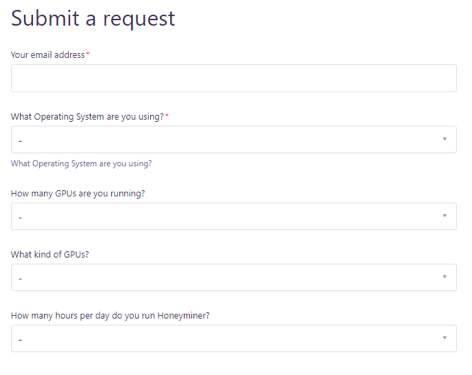 In addition, there is a ticketing system that is surprisingly detailed, with the platform asking for important details on your GPU. In addition, you can drop images of problems faced which we feel is a good idea from the mining platform.
Honeyminer is currently experiencing an outage in service. We are working swiftly to restore complete service (not how we planned our Saturday either ☹️). Please contact support@honeyminer.com with any questions.

— Honeyminer 🍯 (@gethoneyminer) February 29, 2020
Honeyminer also provides a nicely arranged FAQ section with different topics about the mining process. There is also added information on the duration for withdrawals and what to do in the advent of problems with the mining software.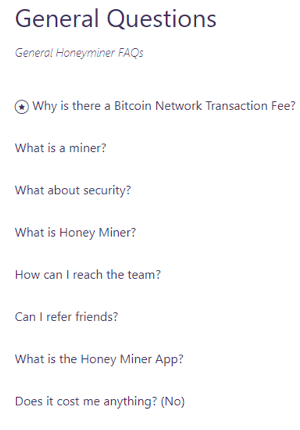 Customer reviews of Honeyminer were largely positive with many users happy with the quickness in which support tickets were responded to.
HoneyMiner vs NiceHash
It is always the standard to compare Honeyminer to the most popular mining software in the crypto space Nicehash. Both platforms utilize similar features as they provide free software for windows and Mac devices for easy mining.
The major differences between Honeyminer and NiceHash are in the purchase of Hash power. NiceHash provides an open market bidding place where you buy hash power from third parties. HoneyMiner meanwhile sells hash power without any third party involvement.
This major difference has its advantages as with NiceHash you can purchase enough hash power for a specific coin unlike with HoneyMiner where the mining platform dictates which coins to mine.
However, a major disadvantage with NiecHash is that you could be opened to security issues due to the third party nature of the platform. HoneyMiner prevents this as everything is operated within the confines of the mining platform.
We have also discovered that HoneyMiner's hash power is significantly cheaper to that of NiceHash. This could be due to the fact that the third party miners would want to make more profit due to electricity costs.
Is HoneyMiner a Virus?
There is usually the misconception by many that most crypto mining apps are viruses. This is not surprising due to the increasing use of malware to mine cryptocurrencies by hackers.
According to information on its website, Honeyminer reveals that some antivirus may flag the app as an unknown application which is due to the fact that the software is written with the latest computer protocols.
Honeyminer is not a virus as it is a software that complies with DigiCert and is fully audited to comply with the latest security protocols. On installation, the software can be turned on or off without running in the background.
What to do if your computer crashes using HoneyMiner is to check your antivirus settings to exclude the software. It is also important to note that it is not advisable to turn on the software when playing a graphics-intensive game.
Is HoneyMiner Safe?
Honeyminer is one crypto mining software that takes security seriously. Since it runs in the background of the system, it is always essential that they keep high-security standards.
Honeyminer goes to an extreme length to make users feel safe and comfortable using the platform. The platform uses a series of security features that include:  The use of Secure Socket Layer (SSL) and strong encryption to make their servers anonymous and secure.  In addition, the platform offers 2FA security for users to safeguard their accounts.
Honeyminer also offers strict password policies, monitoring of suspicious login activity as well as auditing and compiling its native codes by its security experts.  There are also steps that ensure that viruses are not integrated anonymously to the mining software. 
Lastly, users' assets are stored in cold storage which prevents theft and hacks. These security features are one of the ways Honeyminer attracts crypto enthusiasts that value privacy.
Conclusion: Is HoneyMiner Legit?
Honeyminer by customer reviews is a legit way to earn passively by mining with your computer. This is one of the few crypto mining operations that are honest to users about the possibilities of earning on its platform.
It does not promise outlandish earnings and focuses on given quality services to users which we find refreshing.
What of the rumors that no one is actually being paid out their BTC from honeyminer? Are those rumors true or false?

— 🔮†hê Çðïn Mån Ⓥ þålå†ïnê Lïgh†⚡ (@LightPalatine) April 22, 2020
You can also be guaranteed of security when using the software on your PC as it is fully certified and regulated by the relevant authorities.
Honeyminer is perfect for the average crypto enthusiasts that want to partake in mining operations without the requirements of spending heavily on mining equipment.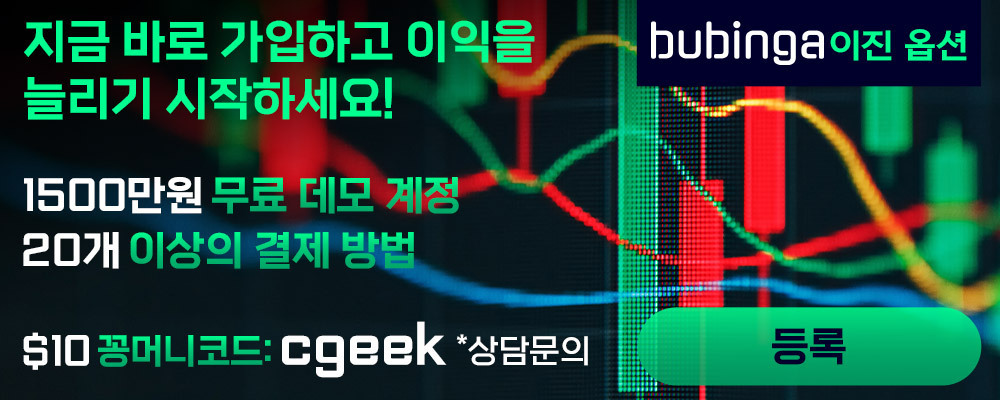 Jimmy TehFreak
10 June 2021
Honey Miner went out of business and shut down on May 30, 2021. This article was updated May 31, 2021 and made no mention of the service no longer being in use.
Alistair Roberts
3 April 2021
It has been faulty for some months, refusing to use the CPU or GPU or, as right now both! Support have failed to answer my queries, asking for a screen shot, but then not replying again. So 50% of the time it simply will not mine.