Bitmain Antminer S19j Pro Review
May 30, 2022
What is Antminer S19j Pro
First, let's do a mining 101 for those of us who may still have questions.
The term 'mining' or 'miner' used to be constricted to those who worked at a physical coal mine and extracted the natural resources. Now, a miner can be both that and also someone using a powerful enough computer to confirm transactions on the blockchain. This can be somewhat of a competitive process, as the device that processes the transactions the fastest is rewarded with some tokens - so whoever owns the most potent computer, gets the most.
So basically, a miner confirms blockchain transactions, keeping a record and logging it to the corresponding blockchain as well (if they were made in the BTC chain, the record's in the BTC chain, and so on).
These records constitute the blocks in the chain, and when the miners transform the info on those records after confirming it, a new numerical sequence is created - the hash. Like the closing tag, the hash is stored at the very end of the blockchain it belongs to. This allows for quicker and easier info storage on the blockchain, but since it's a slow and dragging process, miners are required to help out.
Miners also generate what you can call a 'header', which is where a sophisticated digital signature is stored, which is necessary to confirm every single one of the transactions on their block. Another hash is also created here.

Now for the Antminer S19J Pro. This is one of the most popular miners out there. Wherever you look for a review, it'll be at the top of the list. With a variety of Youtube videos reviewing it, we thought to give you a heads up on the miner that has taken the crypto world by storm.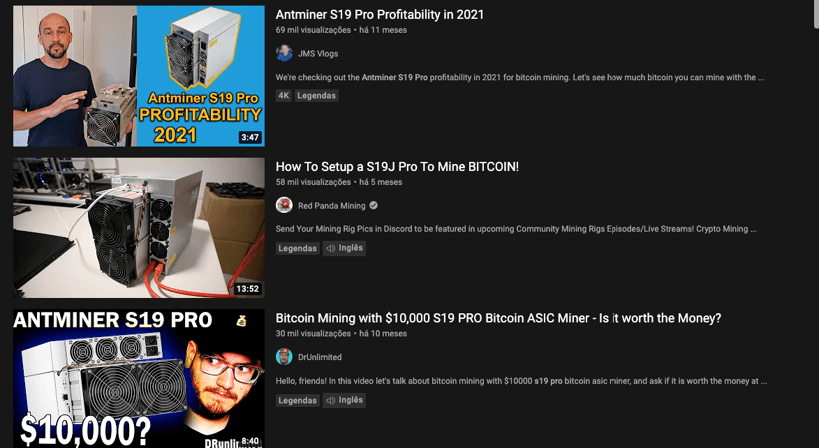 The Antminer S19j Pro is an SHA-256 algorithm mining equipment manufactured by Bitmain.
About Bitmain
When you see 'Bitmain' associated with a gadget or chip you're considering buying, then you know you're on the right track. When it comes to chips for mining rigs, Bitmain has established itself as the dominant player in the market. Some estimations place it as having an 80% dominancy - quite a piece of the crypto mining cake. Ever heard of BTC.com or Antpool? Two of the largest Bitcoin mining pools are also owned and run by Bitmain.
The Antminer S19j Pro has a maximum hashrate of 104Th/s and an energy expenditure of 3068W.
How does it work?
If you're still having doubts about how miners work, you can check this Investopedia article out, it's ideal for beginners and pros alike and very succinct. If you just need a refresher, go back to the beginning of this article.
One of the most important things to keep in mind when using a miner for crypto is the energy that the machine will consume. It usually requires powerful computing power from the device you're using (ideally a miner designed to do so), which translates to a medium/high electricity bill. So your ROI is widely affected by this.
According to datacenter.com, it can cost between 15 to 30 cents per hour.  A good way to estimate how much electricity it'll cost you is to look at the device's specifications-  in this case, the Antminer S19j's profitability can be considered average. 
How to use Antminer S19j Pro?
Using the Antminer S19j Pro is easy.
First, you must visit Bitmain's website and create an account. From there, you plug in your miner to a power source and to an ethernet cord so as to set it online. Log on to your Bitmain account, select the S19j settings (or the settings according to your miner model), and configure it to the mining pool you want. The only information you have to provide is the wallet address for receiving payment. Do not reveal anything else, including passwords or keywords, as you will get hacked and it is not necessary in order to put your miner to work. 
A great way to be on the loop about miner's best practices (or anything in life, really), is to join Reddit and Quora forums - literal lifesavers when it comes to answering doubts, because they've been there and done that, and they're happy to help.
Antminer S19j Pro Specifications
The following data is based on the official Bitmain Specifications for this product, which you can check out to its full extent here.
| | |
| --- | --- |
| Version | S19j Pro |
| Model | 240-Cb |
| Crypto Algorithm | SHA256 |
| Hashrate | 100/104th ±3% |
| Power on [email protected]℃, Watt | 2950 ±5% |
Hardware Configuration
| | |
| --- | --- |
| Networking connection mode | RJ45 Ethernet 10/100M |
| Net weight, kg(2-2) | 14.6 |
| Gross weight, kg | 15.8 |
Environmental configuration
| | |
| --- | --- |
| Operation temperature,°C | 0~40 |
| Storage temperature,°C | -20~70 |
| Operation humidity(non-condensing), RH | 10-90% |
What can you mine with Antminer S19J pro?
The most well-known and popular coins you can mine with the Antminer S19J Pro are Bitcoin, BitcoinSV, LitecoinCash, DGB-SHA, and BitcoinCash.
How much does Antminer S19 Pro make per day?
With the Antminer S19 Pro you can make a minimum of 4.67$/day. This is after an estimated electrical bill of 8.84$ is subtracted from the 13.51$ total income. You can refer to this Asic Jungle reference for more info.

Where can I buy Antminer S19j Pro?
Antminer S19j Pro is a star product of Bitmain company. You can find it and purchase it directly through their website. You can also find it on Amazon & other retailers, and even find a second-hand model.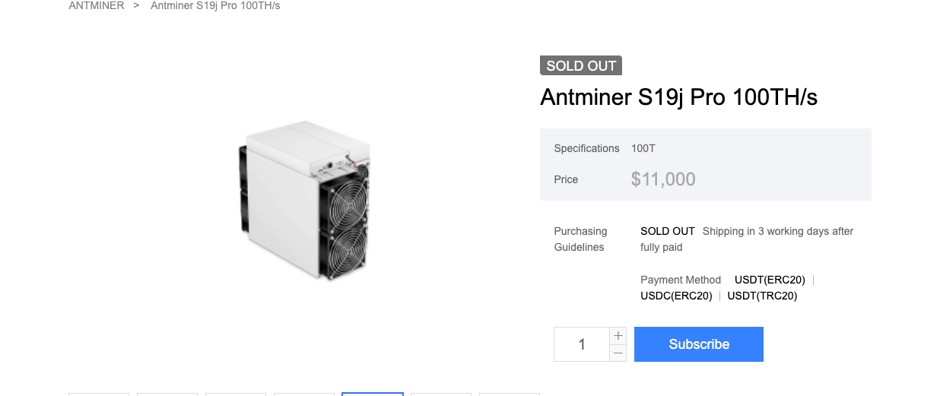 Why should you use Antminer S19j Pro?
If you're looking for a side passive income source, mining may be one of the top choices for you. Considering you're already visiting our website and you've made it this far, we're willing to speculate on your deep interest in crypto.
Conclusion
A miner (or several miners, if you can afford it) allows you to secure your investment in crypto even more, because even with market fluctuations and token prices devaluating or entering a bearish cycle, the need for miners is still going to be on a high rise, and you'll never run out of transactions to validate. Mining crypto gives a whole new meaning to the portfolio diversification concept. It is always advisable to seek insights from other fellow miners before jumping on this train (or any other, for that matter), as to be sure this is an investment you're willing to make, and the rewards outweigh the risk according to your entrepreneurial profile.
FAQs
Is mining legit?
Yes. Mining is very much legit and continuously on the rise. Since investing and trading with crypto is being made easier by the day, a lot of people claim it's more profitable to invest in crypto than to mine it. In the absence of an electrical bill, hardware maintenance, and a significant investment that's required to buy a miner, many crypto geeks overlook the importance of mining, which causes a bit of a shortage. Do extremely high gas fees come to mind? Not only is it due to a high transaction volume but also to a higher demand for block validations with fewer miners. 
Does the Antmineer S19j Pro come with a warranty?
Yes. From the date it is shipped to you, the 365-day warranty starts. In order to redeem it, you'll need to print a support ticket from your customer account on Bitmain's website. This applies to purchases made directly through them. For terms and conditions regarding other resellers, you must check with them to find out. If you overwork the miner, the Bitmain warranty voids automatically, so make sure you're taking proper care of it and don't be greedy - even machines have their limit.
Is there any specific care for the Antminer S19j Pro?
Several indications are available in the user's manual once you purchase one. It is important to keep the machine properly ventilated and in a dry environment, as humidity is prejudicial to its functioning. So a humidifier is a good investment as well.
Ventilation fans are also a must, in order to prevent the miner from overheating.
Also keep in mind that miners are noisy, so if you live in an area where your neighbours or their children can be bothered by the miner, you'll need to relocate the device(s) or think of another creative solution[1] [2] . Flammable materials next to the miners are a big no. 
Is it expensive to buy an Antminer S19j Pro?
Depending on what you can spare. Price varies from 7000$ to 11.000$. If you're buying second-hand, you're most likely to get a lower price, whereas in the official Antminer's seller the price is 11.000$ and is currently sold out.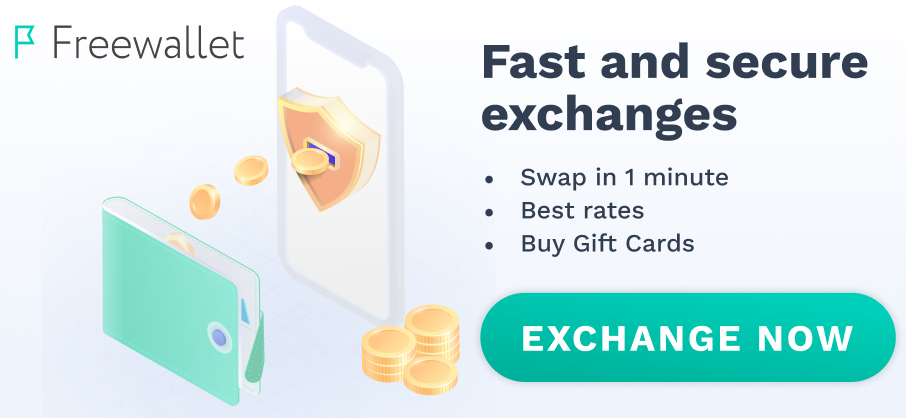 Here are no reviews yet. Be the first!