BTCProMiner Review 2022 - Scam or Not?
Mar 30, 2022
Mining is one of the popular ways individuals and enterprises make profits out of cryptocurrency. Some crypto coins can be "mined". It means that miners (those who provide hash power) receive rewards in exchange for hash power that validates the transactions in the network. Usually, these rewards get sold on exchanges like Binance, Coinbase, HitBTC, and other popular exchanges. Today we will speak about the mining pool called BTCProMiner. It claims to be a Bitcoin mining pool with data centers arranged across Europe, the USA, and China. Its website also mentions that its service covers up to 99% uptime. The below review discovers the specifics of BTCProMiner. In fact, we are almost sure that BTCProMiner is a scam project.
About the company
According to the website, the company's current CEO is Giacomo Bugini. The company's registered office is in England. Finding the mention of his name on the Endole website, we were able to see a connection between Mr. Giacomo Bugini and Bitminer Cloud Eu Ltd, an already dissolved company that was founded in 2016. Like BTCProMiner, it was registered in England.
Service is a scam? 
To start as a miner, one needs to have an operating Bitcoin wallet address. However, there are no detailed instructions on this. Unlike other mining pools' websites, BTCProMiner is silent about the core business specifics trying to refocus the user's attention on the upgrade schedule and advantages of the referral program. It's only said that daily earnings won't exceed 0.0006 BTC once you've not upgraded your BTCProMiner version. The website is filled with references to the "upgrade" that would allow users to grow their mining income. The commission for this improvement of status is 0.25 – 2 BTC, depending on the chosen version. BTCProMiner strives to produce an impression of easy earnings relying on those who only start to explore mining. With an experienced eye, one can see the whole website as an attempt to generate income from the "upgrade service", or investment pyramid (Ponzi scheme).
Therefore, we may suggest that inexperienced users hoping for a quick income are the target audience of the people standing behind BTCProMiner's schemes. It's only possible to upgrade the option, using an external wallet because the pool's inner wallet is not eligible for such a function. However, the website never specifies details of the upgrade procedure. Based on customers' reviews on the web, it may seem that the "upgrade" commission is a major source of the pool's income, and users' expectations in this respect are not met on a regular basis. Therefore, the main interest of the BTCProMiner is to force upgrades of their service without being specific about this process as well as fully omitting basic explanation miners' activity. The website never mentions mining practices or mentions them in a vague manner without any details although BTCProMiner boasts to be an "industry-leading Bitcoin mining pool". Just compare this lack of contents with elaborate descriptions of genuine mining pools that usually take more than one page to describe their algorithms and mathematical formulas applied in the calculations. 
Public opinion: BTCProMiner is a scam
When walking ourselves through BTCProMiner's reviews on the web and review platforms, we proved our guesses to be fully justified. Every first review we came across was describing withdrawal problems. BTCProMiner's rating on the most credible feedback platform TrustPilot is equal to 2 stars with over 40 comments discovering a systematic fraud of the same pattern. If we try to reconstruct the schemes behind the described issues, we'll see that a seemingly regular accrual of BTC coins would finally lead to withdrawal requests pending for long months. A rare interference of positive comments does not improve the situation, due to its obviously manufactured character. This way, such a review advocated for the company explaining all existing negative comments be a desire to discredit the company's reputation and recommended its potential customers not to expect an instant payout (we remember that the payout processing time on the company's website is referred to as "instant").
As we can see, BTCProMiner service receives mostly negative reviews on the web. Commenters complain about the unpaid reward and qualify BTCProMiner as an "exit scam". Most likely, this is true and BTCProMiner is in fact a scam project.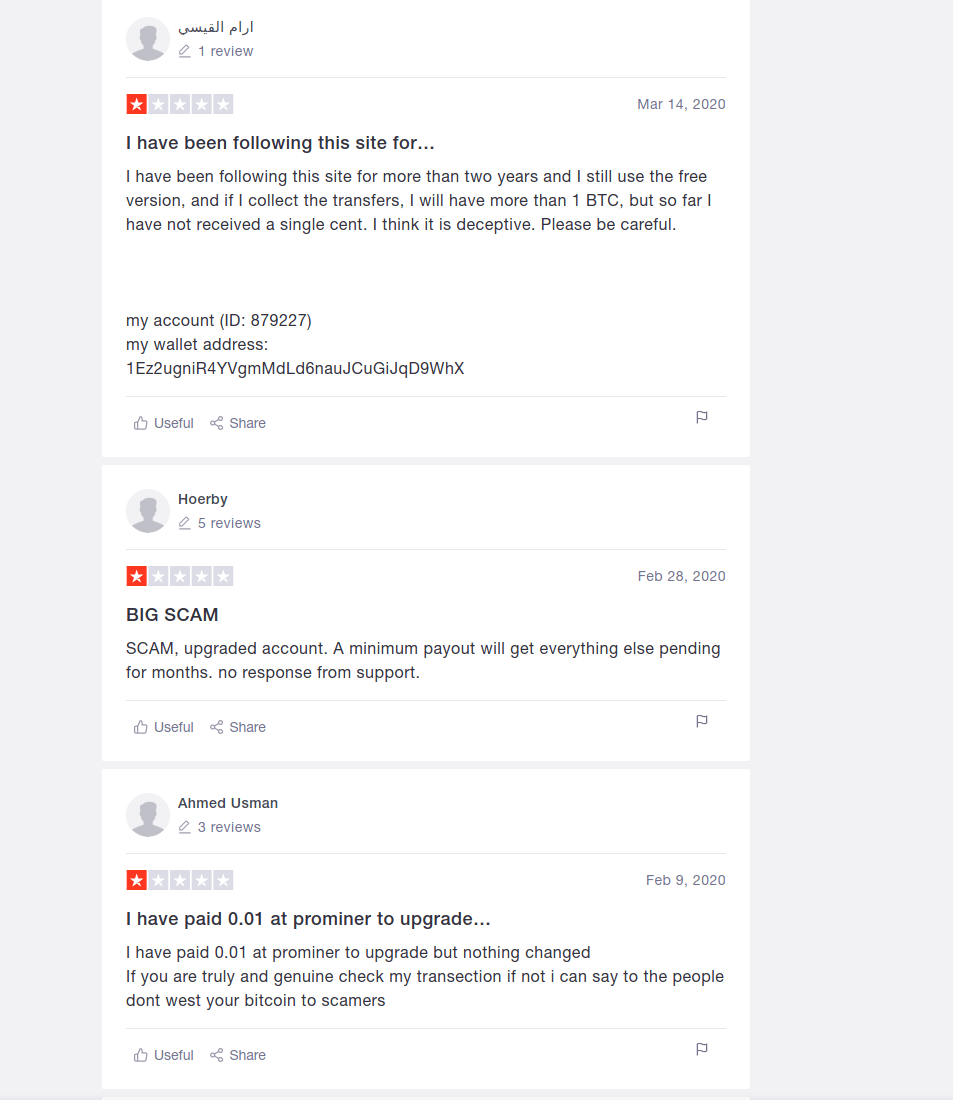 "Referral program" 
BTCProMiner advertises an affiliate program and encourages people to proceed with an "upgrade" in order to be able to receive an extra partner's commission. It is stated that the range of referral rewards is 20% – 93%. The reward is supposed to be credited when a referral upgrades their BTCProMiner version. This rate varies depending on the BTCProMiner version. In particular, the website specifies that for BTCProMiner V1.0 - the users will have 20% a reward rate, "30% for V1.1, 40% for V1.2, 50% for V1.3, 70% for V1.4 and 93% for V1.5".  It's hard to say if it's true. Most likely, it's not.
Website design
The BTCProMiner's website barely provides basic information and does not have an elaborate structure. Bright flash banners make the website similar to the one that online casinos have and are supposed to appeal to the same desires of quick profit without efforts that are generally attributed to casino players. The structure and information emphasis of the website exposes the reliance of its designers on an unprofessional audience with a low or zero understanding of the Bitcoin and cryptocurrency market. In case of troubles with their withdrawals, such victims would not be able to properly and systematically address their claims. 
Withdrawal applications
Withdrawals are claimed to be processed instantly. There is also a clarification that in some cases, they may take an extended period of time because of being handled in a manual mode. Upon that, the lowest possible withdrawal amount is 0.0035 BTC with 0.01 BTC being set as a "minimum upgrade amount". The list of purported payouts is in public access on the company's website. It is supposed to give an impression of a working withdrawal system but if we consider multiple comments on the web, we'll get to know that a small portion of tiny withdrawals is selectively handled with the majority of them being pending forever. PartnersPartner's section of the website lists Bitcoin whales, such as Blockchain.com, Bitcoin.com, Coinbase, and LocalBitcoins. However, it's not supported with details on these partnerships.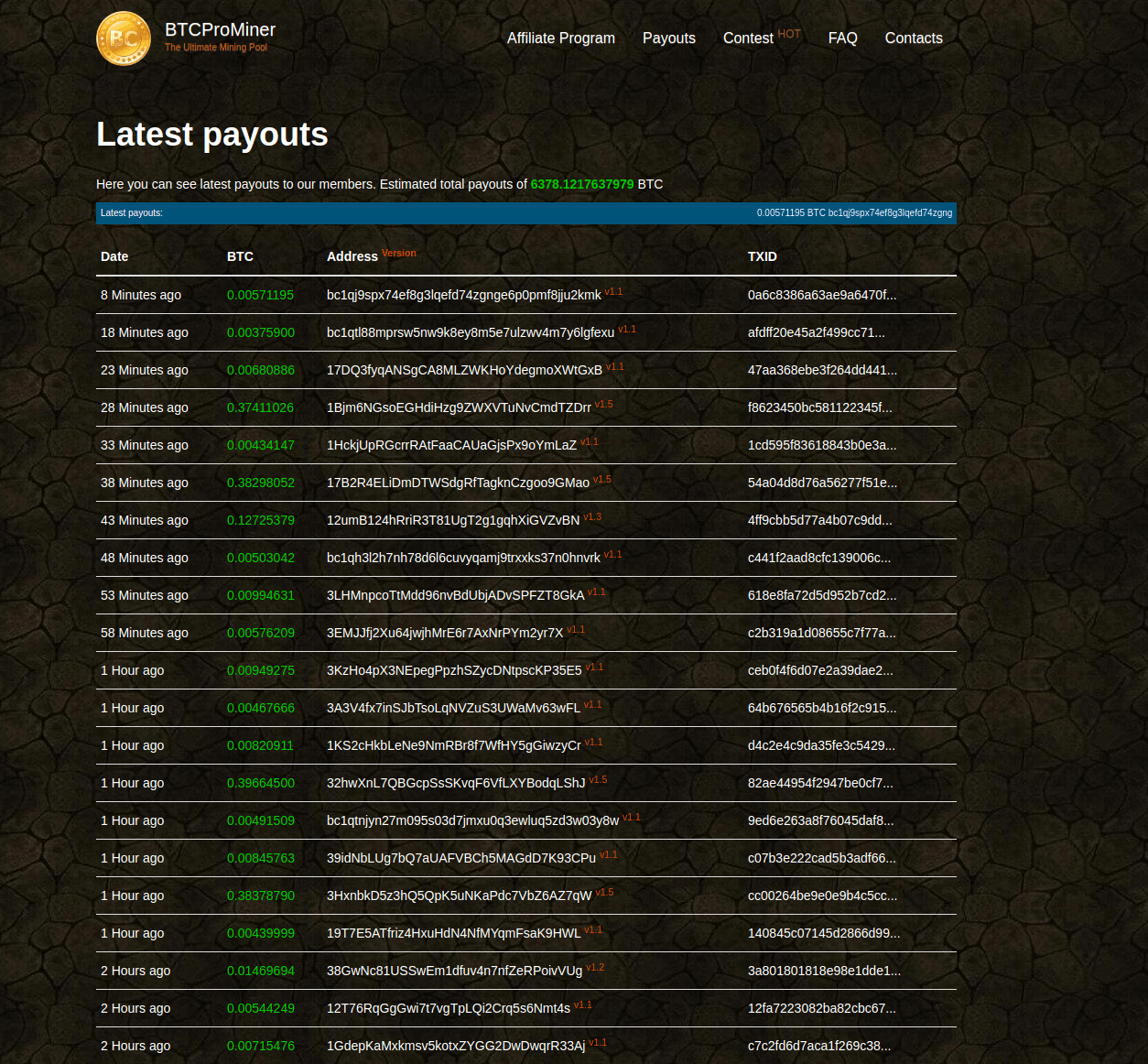 Customer support and feedback
Customer support channels include the possibility to submit a ticket in the "Contacts" section of the website. Using this page, one can also keep up with the status of the earlier submitted tickets. However, no other channels are mentioned which is supposed to impede the communication process with the company and make it least transparent.
The website also shows no signs of the presence of any social media accounts, where one could possibly go to address unresolved problems or claims. BTCProMiner can perfectly predict comments on their pages and communities. We'd like to draw the attention of our readers that the lack of communication channels itself looks suspicious as if companies are looking to avoid receiving reminders on unresolved situations and prepare the ground for a future disappearance. 
Legal provisions
You won't find any reference to legal terms or client agreements on the website of BTCProMiner. It means that there is no such legal addressee as BTCProMiner not to mention any regulations or norms that it applies. 
Weekly contest

According to the relevant website's section, BTCProMiner runs contests among referrals on a weekly basis. As stated by its rules, a referral is supposed to bring more affiliates, using one's referral link. Each contest lasts from Monday through Sunday. When each new referral upgrades their BTCProMiner, an affiliate earns 1 point. The reward starts at 0.5 BTC and there are 3 winners at the end of each week. There is no information on whether rewards in this contest have been actually paid. We believe that the information on this page is auto fabricated the same way it is done for the automatic payouts.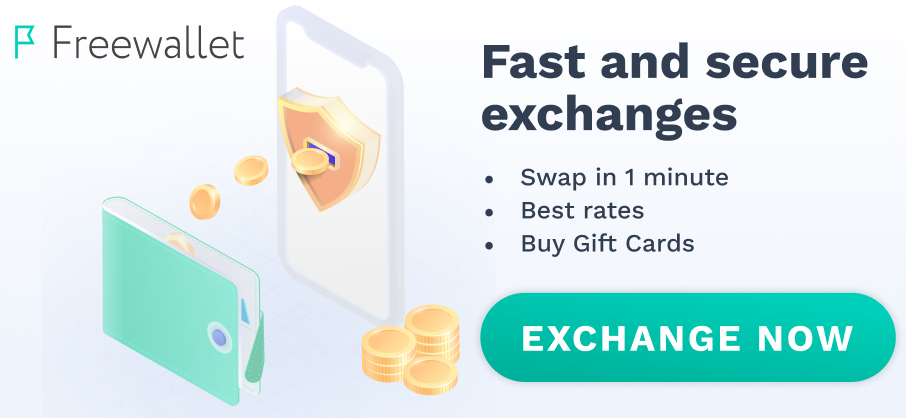 paguei upgrad 2 vezes,gastei mais de R$ 1.000 ,fiz tudo certo, tinha mais de R$ 200.000 para retirar e esse pilantra dono dessa BTCprominer roubou meu tempo e meu dinheiro.
BTCprominer is a scam. Infact, those motherfucker who developed this scamming project are hackers. Fuck you guys.
X1PANTHER
8 February 2021
Total scammer site
waited over 2 years 0 payout from first withdraw
Martin Alekseevich
5 October 2020
Complete scam. Do not use it