XT.com Review
May 30, 2020
XT.com is a centralized cryptocurrency exchange set in 2018 in Hong Kong. Available markets are: BTC, SXC, USDS, XT.
Fees start with 0.2% for both Maker and Taker being reduced for higher tier levels with 0.02% as the least rate. XT is the platform's utility token. XT also provides an OTC (Over-the-Counter) trading desk. 
The platform's trading mobile app is designed for both Android and iOS. The website's languages are English, Chinese, Japanese, Korean and Russian. The residents of mainland China are not allowed as customers.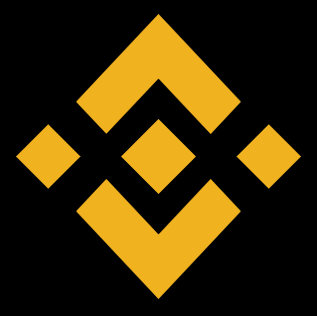 Get Profits with HODLing on Binance Earn
Please leave your review about XT.com here.
gambjoy
16 September, 3:43 AM
They have a lot of new token listing. Most of hot coin can find there.
tiziano
31 August, 4:56 PM
Purtroppo dopo aver fatto un deposito di 500 Dollari non sono stato piu in grado di prelevarli dal conto.
Sto aspettando delucidazioni dal support
Jongwoon
5 July, 12:22 AM
They took my all babydoge coin from my wallet today, and still no answer yet.
It was 8,989,978,048,309.252
Worth over $40,000!!
Be careful!!
my account has been frozen for months now because i over drew the limits, i understand they have rules for a reason but this is absurd its been basically since January that this has been going on they give me the answer that it takes
"long time to unfreeze"
which ultimately means indefinitely is my guess... told them i just want to withdraw my funds and never come back they have yet to reply to my latest emails support ticket
It's not famous, i come here for MARS. Like the style of design
I am not able to get sms verification hence not able to withdraw any currency and the support team is not helping at all
Отстой. Ордеры сработали, крипта списалась, юсдт не начислили.
Alexander
20 March, 3:38 PM
Scammers I don't recommend. Try binance.
It can accept credit card for EURO, I can find most of my faverate token.
Stefano Tosato
21 February, 8:28 AM
Ho acquistato crypto valuta con carta di credito e dopo 2 giorni non mi hanno ancora accreditato l'importo. Mi è arrivata una mail che hanno tempi lunghi perché fanno controlli approfonditi.
Consiglio di non mettere neanche un centesimo in questo Exchange.
I have been waiting for my withdraw from this exchange for 4 days now. The customer service is all bots mainly expect this one guy in there telegram. On top of that i had to put in 2 support tickets just to get my deposit credited in the first place. I have still yet to receive my withdraw and no response... I would recommend to STAY AWAY from this exchange
Forman
6 October 2020, 8:20 PM
I'm afraid to use not popular and small exchange. But I like the website of this one it paid off. It's convenient and satisfactory
Vagan
28 June 2020, 12:16 PM
The fee is really low and despite the unpopularity the exchange isn't a scum. I never lost my funds here.
weber
26 December 2019, 6:27 AM
easy to use, High liquidty