STEX Exchange Review 2021 - Is It Safe?
Fees:
Deposit Fees:
-ETH - fee calculated;
-ETH tokens - fee 0.007 ETH;
-NXT - fee 2 NXT;
-STEX - fee 4 NXT;
-USDT - fee 0.002 BTC;
-WAVES and assets - 0.002 WAVES;
-Other coins or tokens are possible to see on tab, when the user clicks "deposit" opposite to user currency.

Withdrawal Fees:
-BTC - fee 0,001 - 0.002 BTC (sometimes network BTC is overload);
-ETH - fee 0,005 ETH;
-NXT - fee 2 NXT;
-STEX - fee 4 NXT;
-ALT - fee 0,003;
-USDT - fee 0,002 BTC.

Fee on finished orders is 0.1%.
Fees:
Deposit Fees:
-ETH - fee calculated;
-ETH tokens - fee 0.007 ETH;
-NXT - fee 2 NXT;
-STEX - fee 4 NXT;
-USDT - fee 0.002 BTC;
-WAVES and assets - 0.002 WAVES;
-Other coins or tokens are possible to see on tab, when the user clicks "deposit" opposite to user currency.

Withdrawal Fees:
-BTC - fee 0,001 - 0.002 BTC (sometimes network BTC is overload);
-ETH - fee 0,005 ETH;
-NXT - fee 2 NXT;
-STEX - fee 4 NXT;
-ALT - fee 0,003;
-USDT - fee 0,002 BTC.

Fee on finished orders is 0.1%.
May 29, 2020
Crypto exchanges have continued to spring up in the past few years with hundreds of exchanges across the world. The growing advent of cryptocurrencies has made a demand for exchanges as more cryptos spring forth on a daily basis. This has made it increasingly difficult for novices and beginners to settle on a particular platform.
In this review we would be talking about Stex, highlighting its major features including how it works, the crypto pairs that you can exchange, trading fees/limits, security aspects, and customer support.
What Is Stex?
Stex is an acronym for Smart Token Exchange and is one of the innovative crypto exchanges out there in the industry. The exchange is run by Etna Development a financial firm based in Estonia which is one of the few European countries that have laws licensing crypto exchanges. 
DeFi sphere is about to conquer the world of finances🌎💵, and you are gonna see some serious changes. STEX guess you guys are ready for that yet⚡️. Our trading platform invites you to join the sector for free until August 31. https://t.co/18naytHLID pic.twitter.com/cxwusTF0fa

— STEX.com (@StexExchangeR) August 28, 2020
Stex exchange prides itself on its unique user interface, flexibility, speed of transaction, and top-notch security. In addition, it has the support of top financial merchants such as Visa and Mastercard. 
While many big exchanges such as HitBTC, Kraken, Bitfinex, and others trade multiple cryptocurrencies, Stex focuses mainly on Initial Coin Offerings (ICO) and altcoin trading, which makes it a favorite for traders targeting obscure coins. 
Stex began operations in May of 2017 and currently has over 300,000 users on its platform. The exchange aims to simplify trading for crypto enthusiasts by using a unique user interface and providing a license for activities on its platform. 
It is a centralized exchange with nice security and reliability as it has not been hacked or breached since its inception. 

Stex is a crypto to crypto exchange, which means that it does not accept or deal with fiat currency like USD, EUR or YEN. However, you will find the exchange list of crypto pairs attractive for trading. 
The exchange currently has 265 coins and 5 active markets for users to trade. Its standard transaction fees are 0.2% while users that are KYC verified to have a discounted fee of 0.05%.
Registration
Stex registration is pretty straightforward and can be done within minutes. The exchange requires all users to be 18years and above to register which is the standard practice of most crypto exchange websites.
The registration process requires that you input a valid email ID and password as seen in the picture below.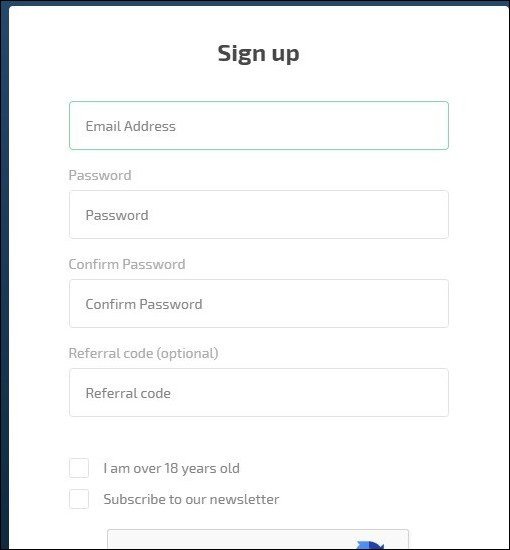 After inputting these details in the tab, you would be sent an email that will need to be accessed to confirm your account. We recommend installing 2FA authorization to improve the safety of your account. 
After creating your account, you would be prompted by Stex to verify which you may decide to do right away. Non-verification of accounts means limited access to features and the inability to withdraw funds. 
You can verify your accounts using the three methods provided. The first method is done by Stex support team with users required to upload a selfie photo along supporting personal id documents. The second process is via PrivatBank while the third method is by getting Cryptonomica verification. 
Time for verification may vary depending on the method used. However, if you plan to make withdrawals from the exchange, it is important to finalize your verification before trading. 
How to Deposit Funds on Stex Exchange for Trading
After verification users can fund their Stex account for trading. Since Stex supports a large number of cryptos there are various options for deposits. However, it is recommended to begin trading by funding with either Bitcoin or Ethereum. 
To fund your account click on 'Profile' this would lead to a list of menus. Click on funds at the top of the menu list and find the coin that you wish to send. Click the deposit option beside it and you will be provided with the wallet address.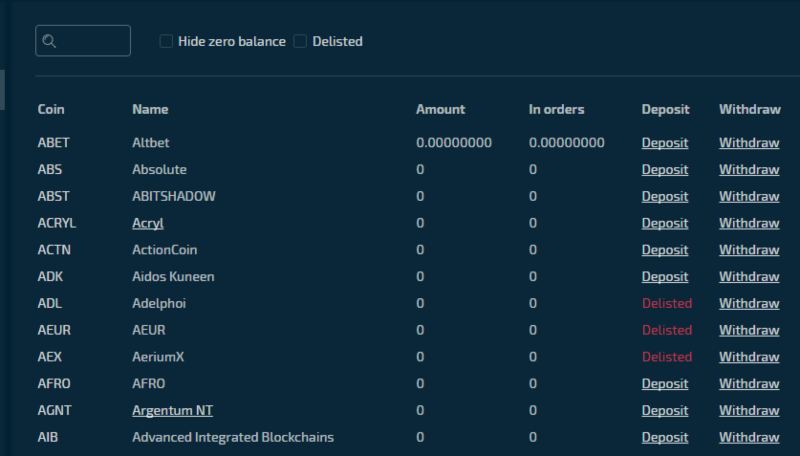 Send funds directly to the wallet to begin trading on the exchange. Depending on the coin chosen, funds could take different times to reflect on the wallet. 
After funding your account, you can begin trading and exchanging in various currency pairs. Stex exchange also offers plenty of choices especially obscure projects that have good chances of developing into profitable investments. 
In addition, the platform also supports ICO listings and their tokens which is an attractive option for experienced traders. At the time of writing, traders can only generate limit and market orders on the platform. 
This could be a limitation but despite this, there are advanced options for both types of trading options. All that is required is to place an order and wait for it to be accepted based on the pre-set terms.  
Stex Trading Dashboard and Trading Fees Structure
Stex offers a simplified mode which is nicely designed with options well laid out with information for trading. The graph is placed in the center with full information regarding market movements.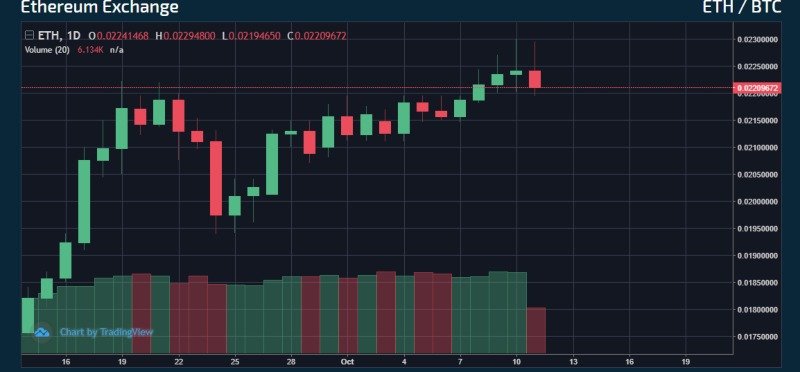 Just below the graph is the buy and sell box with the trade history presented on the right for quick access to the latest trade prices. In addition, you can view the all-time trading history or your trading history by scrolling down.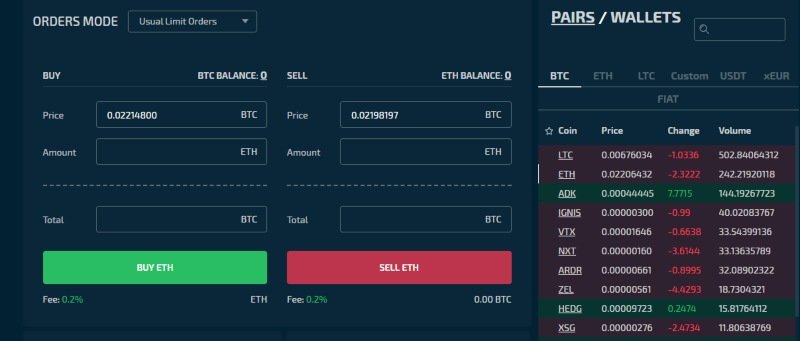 This nice and easy to understand trading interface is clearly designed for novice traders and for quick trading. Users can also access complex parameters to analyze markets depending on your preference. 
Stex transaction fees are nicely priced when compared to its competitors with a well-defined level system used by the exchange. There are three different trading fees depending on the level of verification by users. The three levels are listed below. 
Level 1- 0.2% for unverified users
Level 2- 0.1% for users verified by Stex and PrivatBank
Level 3- 0.005% for users verified by Cryptonomica. 
This method of grading transaction fees works well for Stex as it encourages its users to verify their accounts for better offers. As at the time of writing withdrawal fees tend to differ depending on the cryptocurrency. 
Supported Currencies and Customer Support System
Stex supports a plethora of cryptocurrencies and has good volumes on it. Popular cryptos like BTC, ETH, LTC, DOGE, TRX are supported alongside new cryptos such as ARD, Wave, and ZEUS. 
The platform also offers a Stex crypto known as xEuro which is an Ethereum based token that represents the Euro on its platform. This Stex crypto can be used to exchange for Euro on the platform via cryptonomica.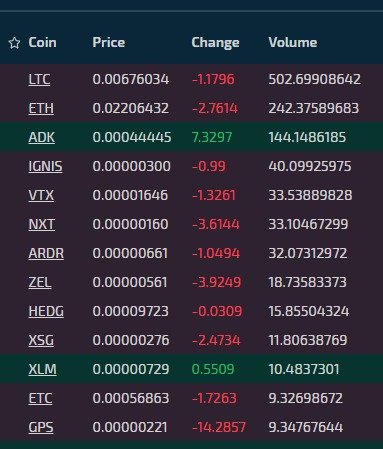 In total the exchange supports over 150 digital currencies on its platform. Stex has a transaction volume of $10,746,653 making it one of the rising exchanges. 
Stex exchange is accessible to users around the world. The platform has a diversity of users in different countries. However, a major concentration of its users is within Europe which is not surprising considering that its parent company is based in Europe. 
Stex customer support is one area where the exchange could do better. As at the time of writing, there is no customer care number but there is a portal where you can create a ticket to speak with a technical support agent.
In addition, there is a live chat support option which according to Stex responds to message within a couple of hours. The FAQ section is quite comprehensive with a number of short explanations relating to common problems faced on the platform. 
Looking at some of the FAQ answers, there were some that were written a week prior to writing this review. This shows that the exchange constantly updates this section which is a good sign that it cares about customer satisfaction. 
Mobile App
One of the major innovations in recent years has been the advent of mobile apps from crypto exchanges. Stex does not default in this aspect as the platform offers trading apps for both Android and IOS devices. 
The mobile app is decent and offers basic trading tools that are to be expected. It is useful for monitoring trades on the platform and for quick trades. 
To use the mobile app, download their iOS or Android app on your mobile device. Register or if you have an existing account login to enjoy the benefits. 
Stex Reward Initiatives
Stex exchange has some initiatives that encourage users to promote the platform with the promise of potential rewards. The exchange currently offers a referral initiative whereby users get rewarded for referring friends to the platform. 
Each successful referral attracts a lifetime bonus of 25% of the trading fee which is credited once a day. 
Conclusion
Stex exchange has shown since its inception that it is one of the exchanges that is here to stay with its good record within the crypto community. Currently, the exchange has over 300,000 users and is growing daily which shows that more crypto hodlers are trading on its platform. 
Based on the things that have been highlighted in this review, Stex is one of the crypto exchanges that have good transaction fees and an excellent user interface. 
Stex also offers over 150 coins for trading which is impressive. In addition, it has good compatibility with different devices with a functional iOS and Android app for mobile users.
Although as of the time of writing English is the only supported language on the platform. There are plans to include new language options that would enable more crypto users to have access to the crypto exchange.  
How much more time it's already 5 days? , can you please do it faster.

— Maryamsara (@Maryamsara13) August 27, 2020
The customer support section could also do better with more options for users to address issues.  In conclusion, Stex remains one of the best crypto exchanges in the market.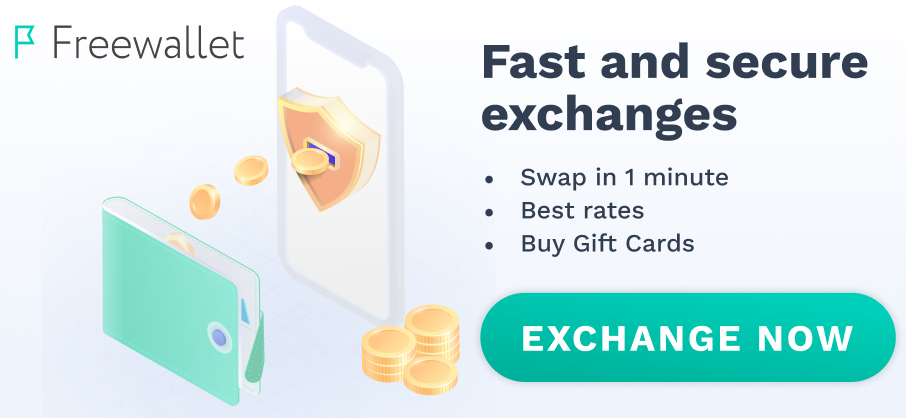 They stole all the money, the site does not work.
this exchange has proven to be little to not capable in several occasions, be it for support, settings in gui, or other user requests. Now they had a meltdown of their data with obviously no redundancy or backup... that's the as bad as it can get.
Now it's website and app not working I lost my verus coins
Dear Kate,

I do not agree with your Response

I am Nelis Hertogs and I have dero coins on your exchange stex since 2019.

hereby I would like to inform you to return my 669 dero coins to you or your colleagues properly, you guys still have my dero coins. I hereby give your company the opportunity to return my property if not I will report to the police and complain together with other friends who also have dero on stex, your company is charged with fraud and also theft.

I hope it doesn't have to come to that and that you contact me and my fellow duped quickly and give us back our derocoins property. otherwise we will be forced to file a joint and separate declaration against Stex and we will send lawyers to you.

I would love to hear from you,

Nelis Hertogs
I generated an amount in Stex and deposited usdt to trade. Once I won, it did not allow me to withdraw money (usdt), only 100 usdt per month. They asked me for an amount to verify, certify and unblock my account. After making the deposit they told me that it had happened to me with the deposit and that the verification was not credited, that I should deposit another amount again (more than twice as much as the first one). The above seems to be a scam model. Currently I have not recovered my investment and it does allow me to withdraw only 100 usdt per month. I would not recommend