StealthEX Reviews 2021 - Is It Safe?
Country:
Marshall Islands
Jun 03, 2020
Contents
StealthEX is one of the most popular non-custodial crypto exchanges out there. The widespreadness of the service is simply justified – the platform has great partnerships, understandable UI, lots of features and well-developed social presence. 
StealthEX is a non-custodial exchange. This means that no user funds are stored on the platform – all the swaps are made from personal wallets. This fact perfectly answers the question – is StealthEX secure? Yes, it is. Custody-free services are great for crypto security. 
The service currently has over 350 crypto coins and tokens available for instant swaps. Besides, the fiat-to-crypto functionality was released this year to make fiat onramping accessible for everyone. 
What makes StealthEX unique?
StealthEX has several key features that comprise the service. Here we name the most  important ones: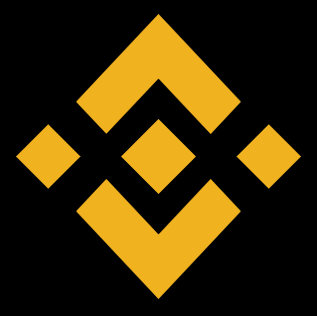 Get Profits with HODLing on Binance Earn
No registration is needed to use the service. StealthEX requires no verification or account creation to start using the platform. The service protects the user's data and funds this way, remaining with the non-custodial work principle.
The KYC frequency is very low compared to most instant exchanges.
Wide range of assets is supported on the platform. Currently, StealthEX has over 350 coins and tokens listed. The most popular currencies like Bitcoin, Ethereum, Litecoin, Monero, Binance Coin and more are available on the platform along with popular DeFi tokens and hype coins.
Support line works 24/7. The support chat is always operations. StealthEX team members and support specialists are available through direct chat on the website, Freshdesk, and TG chat.
StealthEX is great for beginners. The user interface of this cryptocurrency exchange is extremely simple and easy to understand even for those just starting their crypto journey. Besides, StealthEX is a great platform to buy Bitcoin and other cryptocurrencies with fiat – exactly what a beginner needs.
You can use the referral link to gain more profit from exchanges or refer the service to a friend. The referral links grants a 0.4% of each exchange and can be either usd as a cash back if you're using the service yourself, or a full affiliate program.
StealthEX is easily integrated into wallets and crypto aggregators. StealthEX has a public API that can be used in any application. The integration process is smooth and simple, you can always rely on the team to help out, plus, offering StealthEX as a swap service in your app brings affiliate profit. 
How to use StealthEX?
Go to the main page of the website
Select the currencies you would like to exchange and input the amount
Enter your wallet address on the next screen. Make sure the address is correct and that's the wallet you would like to receive the funds in.
Send the deposit in
Wait for the exchange to be processed. Would not take long!
Receive the funds in your wallet.
How to buy crypto on StealthEX
Buying cryptocurrency on StealthEX is just as easy. Here is what you need to do:
Go to the main page 
Click on BUY
Choose the cryptocurrency you would like to purchase and the fiat money you will use for the transfer 
Enter your wallet address on the next screen.
Fill in the information needed for the service provider. This step is only made once.
Transfer the fiat and receive crypto to your wallet!
Is StealthEX a good crypto exchange?
StealthEX is a reliable instant exchange platform. The service gets constant updates from the developers, releasing new features and adding more currencies available for swaps and purchases. 
The social presence of StealthEX is also solid – you can check Twitter, Telegram, or Reddit to stay tuned to all the news and novelties the team is bringing to the world. 
Overall, you can use StealthEX to trade cryptocurrency without a doubt. 
CryptoCop
7 September, 12:39 AM
Really fast and simple process, no hoops to jump
All you need
ExtraCryspy
25 August, 6:11 AM
Have to agree beam is not exactly user friendly, but their customer support helped me through the whole process
Fast and simple - how all things should be.
Svenskeren
12 July, 5:04 PM
The guy at support helped me understand why my beam wallet wasn't receiving coins. It took almost a week to find out whats wrong, thank you so much
One of the few sites i use for swaps, provides a lot of options and doesn't need registration
I think this is great, you can get shiba here and and fly to the moon with us
Rather fast exchange during these market conditions. Would be great if they could do It a bit faster, but it's still cool.
My transaction was confirming for an hour, but apparently that's how long it takes sometimes and thanks to support team for noticing that. I was just freaking out.
RandyDubs
9 May, 12:53 AM
Exchange took like 10 minutes. Was gonna call the support, but i'm impatient so it's cool. Thanks, i'll keep using it.
Ali Muhamegdy
8 May, 9:04 AM
I always use them for exchanging. Their rates and liquidity is sooo convenient and I love it!
really very helfull team and easy site, it's a pitty i didn't find them earlier but now i will be only with them!
Nickolas J.
10 March, 6:24 AM
Absolutely honest and understandable service.I made a mistake and they made me a full refund, it's great! Now all exchanges are only with these guys.
Discovered StealthEX thru Bo Polney. StealthEX is fairly fast and effiecient. I have had zero issues with any of the exchanges I have made and by this posting that has been approximately 15 some small and some on the larger size. StealthEX is Bookmarked and an Exchange service I will be sing again in the future
Absolutly trust worhy guys with best support crew i've ever seen.They consultate me all the way.Fast and easy.Thank you stealthex.
Richy
24 February, 8:25 AM
Fast service with a loyal attitude to the client, always quickly answering to all questions, I recommend it to you guys