Rubic Review
Dec 20, 2020
Multichain DeFi platform Rubic organizes DeFi services to enable a project to create, manage, and trade tokens decentralized in ONE PLACE.
Rubic's goal is to add multichain p2p trades to existing services and develop other products such as liquidity pools and make it simple and user friendly. Each of the blockchains has its own advantages and Rubic's goal is to give users the opportunity to use the advantages of each of the blockchains to solve the problems that they face.
Rubic's products are open source.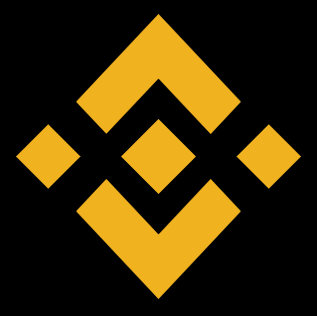 Get Profits with HODLing on Binance Earn
Frustrated
9 April, 7:04 AM
Well I transfered small amount of ETH crosschain to BSC and it worked. And was easy to use. UNLIKE Binance Bridge!!!
Only used the instant swaps feature so far, nice to be able to compare with the best rates available on 1inch and UniSwap without having to swap tabs and mess about.

Looking forward to seeing how this project progresses!
No issues so far when swapping, was good too see both prices of Uni and - 1inch which meant I got a few extra Link for what I was buying.

Really interested in WRBC and how far that can push the price as I do have a small holding in RBC. I believe it's got loads of potential throughout the coming months and years.
I exchanged 4 USDT on Rubic and it worked just fine. Gas fees and price were like on other exchanges. I can't speak for the crosschain features tho because I haven't used them yet.
Vibekilla
8 March, 8:08 AM
Fantastic platform! After I swapped my ETH for some Rubic I was able to secure some Link with essentially ZERO gas fees. You guys are a blessing and I hope Jesus blesses you in his holy name. God speed.
Great team always meeting target goals and giving constant updates on telegram!
Thebullandthebear
8 March, 7:40 AM
Excellent project. This project will solve huge issue. The team is excellent and will deliver
Bill Eddison
8 March, 3:29 AM
cant get limit orders to work.

Eats my gas doesnt fill
Likeroman89
19 February, 2:32 AM
Look at their self created comments, timestamps, its obvers!
Stay away its a SCAM, some rbaltic and east european Mafia is in this Project, they just have one goal, take the hype and run away. A critical question on their small Telegramm channel, results in instant bann.
Arnold
5 February, 8:54 AM
Rubic will be the Uniswap killer.
The CEO has proven his seriousness with his previous mywish.io project.
Dylan
25 January, 12:00 PM
I mean that's what DeFi needs. Rubic can't come soon enough with all the features.
Mark
25 January, 11:59 AM
I've been using this for the last few weeks and am super happy with it...... they've an ambitious roadmap but have achieved all their goals so far to date.....I could see these being a serious competitor of Uniswap in a few months from now. I believe they're implementing cross chain this week. That will be a game changer
Alan Cromwell-Robertson
25 January, 11:56 AM
Seems to be the sleeping dragon of DeFi. Superior tech to it's rivals, and a very impressive and ambitious road map for 2021! I suggest you read the whitepaper - Uniswap and 1inch have got their hands full!