RightBTC Platform's Review
Fees:
Transaction fee:
Maker 0.10% | Taker 0.20%

Withdrawal Fees:

ABBC - 10.00 ABBC
BAT - 8.00 BAT
BCH - 0.001 BCH
BTC - 0.0005 BTC
DNA - 100.00 DNA
EOS - 0.10 EOS
ETH - 0.005 ETH
ETP - 0.01 ETP
HT - 0.05 HT
LINK - 0.50 LINK
LTC - 0.01 LTC
OMG - 2.00 OMG
QTUM - 0.02 QTUM
RT - 100.00 RT
SNT - 100.00 SNT
USDT - 15.00 USDT
USDT_ERC20 - 3.00 USDT_ERC20
XRP - 0.25 XRP
ZDC - 100.00 ZDC
ZGC - 100.00 ZGC
ZRX - 5.00 ZRX
May 29, 2020
RightBTC is a centralized cryptocurrency exchange and professional asset management service covering USDT, BTC and ETH markets. 
Taker fee with RightBTC is 0.2% whereas Maker fee is 0.1%. SSL encryption transmission protocol is used for the security of the platform. KYC Verification is in place for customers. Multiple order types are available with the platform, such as STOP/TRAILING STOP, LIMIT-HIDDEN FOK, and IOC.
English, Vietnam and Chinese are the website's languages. The branded mobile app is available for both Apple and Android users.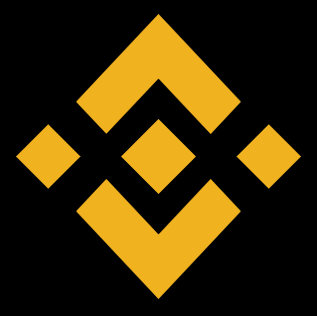 Get Profits with HODLing on Binance Earn
Eberton
22 October 2020, 3:38 PM
Danger. I requested a 9-day withdrawal and it was not paid, and it may never happen. One star is too much in this case.
Juan
28 April 2020, 2:42 AM
TOTAL SCAM
You arrive, you trade and when you go to withdraw your crypto they never go out. I don't know how it has such a high rating in this review. It must be from the same developers.
Check out more reviews and don't trust this one, you lose your money.
Jojo
17 February 2020, 9:02 PM
The platform is just fine. Sometimes I think I couldn't find better. The registrations, operations and transactions are completed correctly without any failures.
Willmar
16 February 2020, 7:51 PM
The exchange doesn't have a lot of reviews and feedbacks and that's strange. I found it's realy easy to use and it has all the features I need. Right thing to trade here.
Fonseca
16 February 2020, 10:30 AM
I like how it provides quick response to any of my action. Including support and transaction, they know something, how to make the trading better.)
Wasp
15 February 2020, 3:59 PM
I found just a slightly shortcomings, like the a short pending of the website and not so fast verification. In overall, I wouldn't say any bad things, It seems nice.
Redry
15 February 2020, 1:00 PM
Just for a day, I managed to deposit and withdraw the funds. That's an incredible speed of operation. I hope they are going to demonstrate the same performance.
Fallow
13 February 2020, 3:39 PM
Right BTC is small room for small operations. It works fine with the small funds. If you going to use it like that it will be operating just fune
Runi
13 February 2020, 10:45 AM
The platform is small, the volume isn't high, that's why there could be some delay from time to time. But, frankly, it provides a good service and appreciate it.