Korbit Exchange Review 2022 - Is It Safe?
Full address:
Business Registration 220-88-61399 Communications Sales Registration 2013-Seoul Gangnam-01860 Korbit, Inc., 376 Gangnam-daero 5th Fl., Gangnam-gu, Seoul, Korea CEO Tony Lyu info@korbit.co.kr Contact 1661-9707 (Time: Weekdays 9-12am, 1-6pm)
Fees:
Maker: 0.15% / Taker: 0.15%

Full fee schedule: https://www.korbit.co.kr/faq/articles/?id=79KnqSDLE9rVaeTyFSp4ZP
Fees:
Maker: 0.15% / Taker: 0.15%

Full fee schedule: https://www.korbit.co.kr/faq/articles/?id=79KnqSDLE9rVaeTyFSp4ZP
May 27, 2020
Korbit was the first exchange to introduce BTC/KRW trading in South Korea, and it's currently active in 30 markets where some of the top cryptocurrencies can all be traded against KRW. The platform also offers a trading API that supports automated trading. 
Exchange Overview
Korbit was established back in 2013. The platform was founded by three partners, namely Tony Lyu, Louis Jinhwa Kim, and Kangmo Kim.
Currently, the exchange is ranked at number 136 on coinmarketcap.com, with a trading volume of $1,447,551 million over the past 24 hours. 
Conspicuously, its trading volume has experienced a -64.90% change over the past 24 hours.
Where is Korbit Located?
The exchange is located in South Korea, and it's available only to residents of Korea. 
On the platform the following cryptocurrencies are supported; BTC, XRP, BCH, ETH, XLM, EOS, LTC, BSV, FET, TRX, ZIL, BNB, AERGO, QTUM, USDC, LOOM, MED, BAT, ETC, MKR, ZRX, DAI, OMG, POLY, SNT, GNT, KNC, BTC, LINK, and ZEC.
Korbit Features
The Korbit trading interface is well designed and has a separation of the charting from the actual trade interface. It's a feature that allows users to carry out analysis on one window while executing trades on another one.
On the platform, users also have access to the order book where they can view all the market entries by various traders that are using the exchange. 
The recordings can be vital to users as they can gauge the market sentiment by getting signals of whether to buy or sell the cryptocurrency concerned.
One thing you should note is that the charts come with basic tools of analysis that are not that comprehensive to perform deep technical analysis. 
Thus, you may have to result to external charting software if you need to perform deep technical analysis.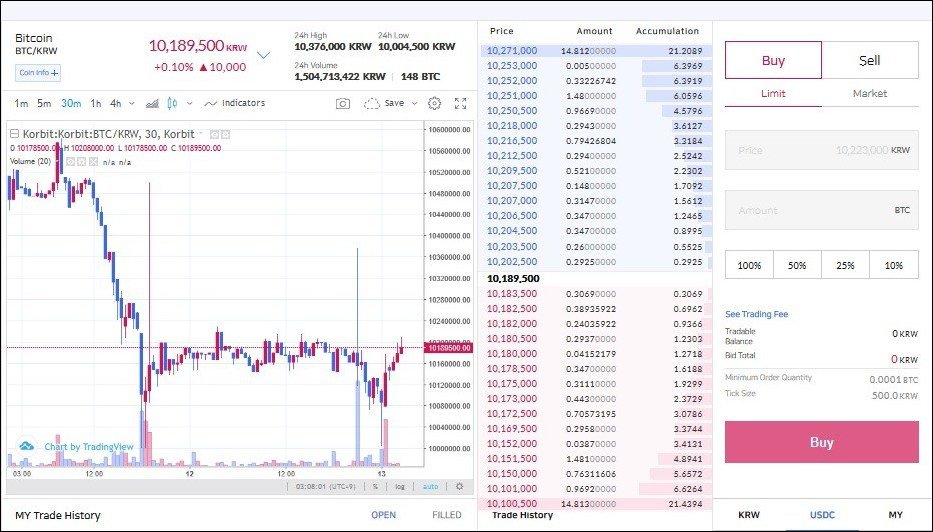 Korbit doesn't provide a mobile app version of its website. However, its-browser based platform is well optimized to be used on mobile devices, therefore, making it easy for smartphone and tablet users to access its trading interface and other features.
Advantages
Strong security
Many top cryptocurrencies are on offer
No deposit fees
It offers competitive fees
An easy to use trading platform
It has a solid reputation
Disadvantages
It solely focuses on the South Korean market
Trades are only offered against the KRW
Available Deposit And Payment Methods
Korbit allows deposits in both fiat and cryptocurrencies, such as BTC and ETH. However, you will have to clear various verification levels to gain access to different tiers of services. 
So, depending on the level of account you may hold on the website, you will have access to separate deposit and withdrawal limits.
For example, if you have your account at level 1 or 2, you will not have the ability to deposit or withdraw KRW into your account. 
However, you will be able to deposit Bitcoin, Ethereum, Ethereum Classic, and Ripple without any limits. 
Also, there are several cryptocurrencies supported on the platform that have zero withdrawal limits when it comes to low-level accounts, including the likes of STEEM, XMR, LTC, ZEC, DASH, and more.
Korbit Fees
When it comes to Korbit deposit fees, BTC, ETC, ETH, and KRW deposits are free. On the other hand, for Korbit withdrawal fees, a fee of 1,000 KRW is charged for every withdrawal transaction. 
For routine requests, a fee of 0.0001 BTC is charged, and 0.0005 BTC is charged for the saver option.
When it comes to ETH, for every withdrawal, a fee of 0.05 ETH is charged, and there is a 0.05 ETC fee charged for every ETC withdrawal.
Here is a glimpse of the fees involved for various levels on the platform;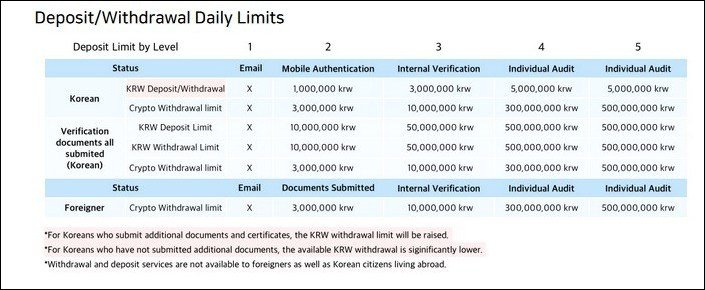 Korbit API
The exchange provides a "restful" API for all developers. The platform limits the call rate to a certain threshold to guarantee the quality and reliability of its API services. 
So creating and refreshing access token calls is limited to 60 calls every 60 minutes.
How to Use Korbit Exchange?
1. Getting started on Korbit is easy. All one has to do is visit the official website of the exchange (korbit.co.kr) and click on the 'Sign Up' icon to open a new account. 

2. After clicking the sign-up icon, the page will redirect you to a security module installation page where you have to install two plugins; a keyboard security module and a firewall module in which the site states help boost your security.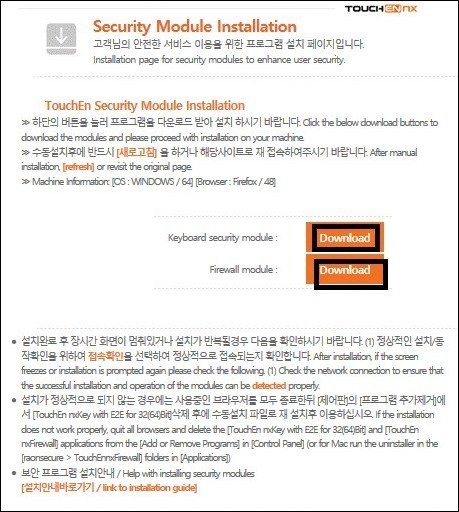 3. Therefore, proceed to download both plugins and install them. Restart your machine, and then you are ready to sign up.
4. Proceed to enter your personal details, including email and setting up a strong password. Also, check all the boxes that contain the user agreement terms and click on 'Sign Up.'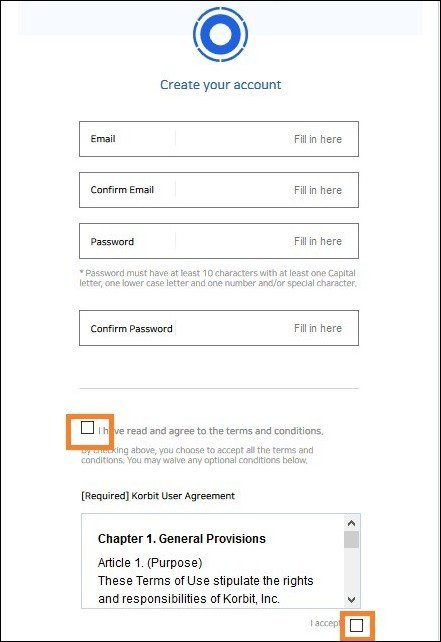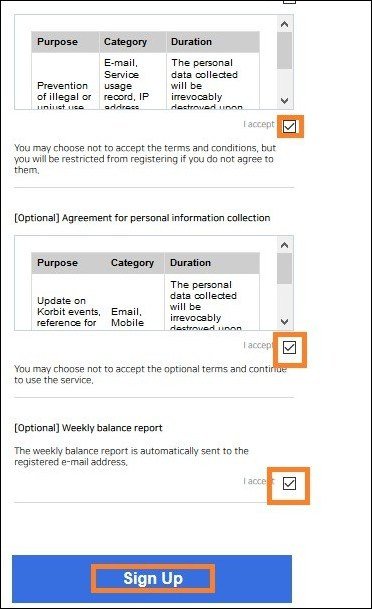 5. An email address containing an account verification link will be sent to your inbox, and you will have to click on the link to get the account verified, then you can sign in.
6. To trade on the platform, you will have to deposit some KRW in your account. However, for this to happen, first of all, you will have to verify your identity. Here you will have to agree to offer personally identifiable information, give consent to the collection, use and entrust the processing of personal information to the site. Also, you will have to agree to unique information processing. Check the various boxes and feed in your personal information, including your full name, nationality, date of birth, mobile number, and then confirm.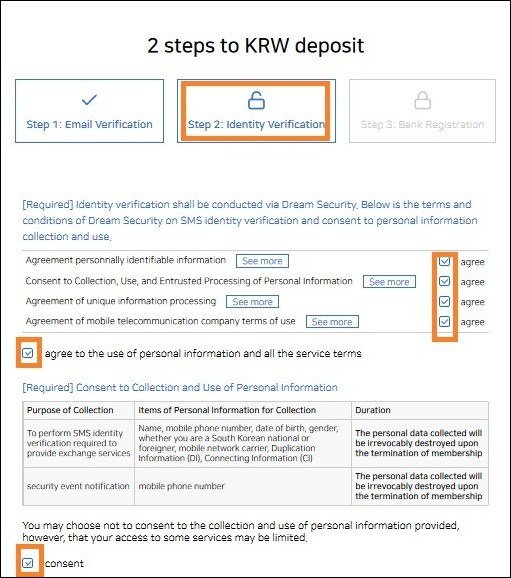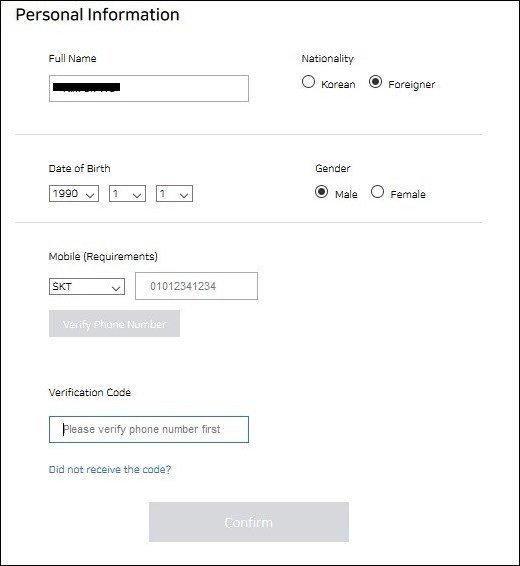 7. After identity verification, proceed to the bank verification stage and ensure you provide all the necessary information.
8. Once you gain access to the trading interface, on the top right, you will see the various markets that can be accessed by clicking on the 'coin info' tab.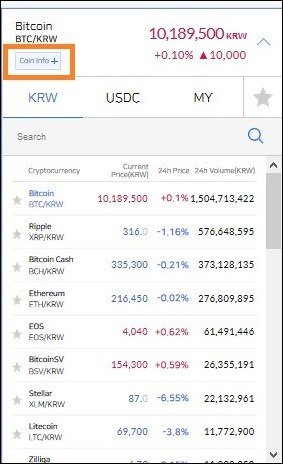 9. Select the coin you would like to buy or sell, and a chart that shows the price movement will appear. On the right side, you will see the 'Buy' and 'Sell' option where you can enter the amount you would like to purchase or sell and then proceed to execute the trade.
Customer Service
The platform offers customer support through email and also via the 1661-9707 hotline. As for the hotline, users of the platform can reach out to the customer service from 9 am to 6 pm from Monday to Friday. 
The website states that this service is unavailable during weekends and public holidays. Customers can also ask for help using email at info@korbit.co.kr.
Is Korbit Safe?
This Korbit review wouldn't be complete if we didn't touch on the safety of the platform. 
Since its inception, the exchange hasn't experienced any hacks, and this we can only attribute to the strong measures they have set in place to prevent the breach of user accounts. 
During our research, we didn't find even a single complaint online about the legitimacy of the exchange nor anyone complaining of losing their funds on the platform.
Conclusion
Korbit has been of exceptional services to the residents of South Korea. It was the first exchange to make it possible to purchase cryptocurrencies using fiat in the country and has maintained a high level of security, ensuring it has never been breached over the years. 
The exchange also offers a reasonably easy to use trading platform and supports several leading crypto coins.
The one shortcoming of the platform is its focus on the domestic market completely ignoring the outside world. Given the many perks the platform has to offer, we believe its time the exchange expanded its reach to include other countries.
You can leave your reviews about the Korbit exchange here. Please share your experience about using this cryptocurrency exchange.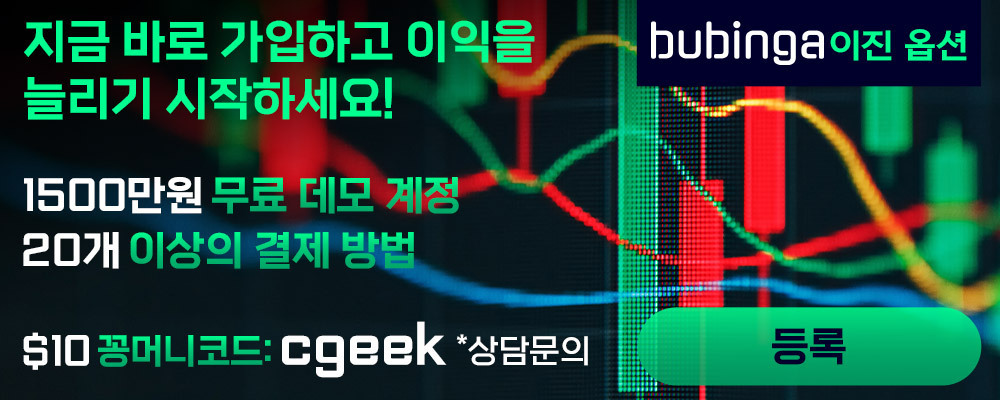 Joseph Watson
7 September 2022
Deposited funds not a problem but when I tried to extract my funds they lost my withdrawal and refused to help me locate where it went
spirassp com
17 March 2021
Please do not fall for fake ICO's. You can recover everything you have lost via the link in my name. Back in 2015 Quadriga was never listed but started selling shares and stopped publishing audits. They were later banned from selling shares after BCSC issued a cease trade order (CTO) for not submitting audit. What kind of entity operates like this? I asked myself. Being a victim of the quadriga scam myself but was able to recover all luckily.
When you get your BTC in a situation like this, you are definitely in limbo. In contrast, victims of Bitcoin theft can call the merchants or banks to reverse transaction or even report to the authorities but there is almost nothing they can do about it. However, with Bitcoin you have nowhere to go and fraudulent cases like this might take years to get resolved. This makes it very appealing to scammers because they got a form of protection. They get to hide behind encryption protocol.
Website - CORECRYPTO.TECH
16 August 2020
Yes you can recover what you lost to s acammer. Check us out. You are only a mail awat from recovering what you lost.
ashleybaninatgmaildotcom
21 July 2020
i got scammed by a broker recently it was difficult to get a withdrawal after many failed attempts i hired a recovery solution professional to get my money back
will advise anyone who intends to trade with these companies to stop and hold on to you funds. I lost 18,750USD in 15 days. Something was wrong because a lot of trades were not initiated by myself. After doing some research I found out their systems rigged completely. I was able to recover my funds with help from a recovery consultant recovery@ hoopergroup .tech. Send a mail to be happy again.