Graviex Exchange Reviews
Full address:
Kiev high-road, Moskovsky village, Moscow, 142784
Fees:
BTC – 0.0004 BTC
ETH - 0.0055 ETH
DOGE - 2.0 DOGE
NYC - 1.0 NYC
Others - 0.002 coin units
May 28, 2020
Graviex is a Centralized cryptocurrency exchange based in Malta. The exchange was launched in 2018. Its reported volume is about 118344 $ as for 8 October 2019. Graviex has 32 available trading pairs and 123 coins. Deposits are Depends on currency and volume on the exchange. Graviex has Fiat deposits option. The margin trading option is not available on the exchange. Graviex is quite active in social media, with more than 4000 Twitter followers. You can leave your review about Graviex here.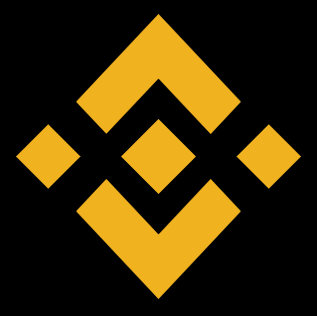 Get Profits with HODLing on Binance Earn
A Annon
25 August, 1:25 PM
SCAM - Everything seems to work fine until you want to withdraw... You will be lucky if you are able to withdraw a fraction of your crypto
Just signed up, it asked to verify email address by click link in email, email from them never arrive to my inbox, kept click "send again" but still nothing. Failure of this simple procedure gives me no confidence to send crypto into there and get it back out again later. Feels scammish!
Orders getting cancelled automatically, withdrawals being rejected without any reason. This is scam, please stay away!
Brad
24 February, 6:49 AM
what ever you do dont deposit any erc20 coins there.. usdt, eth and the 100's of others.. they WILL NOT CLEAR YOUR FUNDS. their excuse is that gas has to go below 80 but for me its been 3 weeks and gas has been as low as 1 for 2 hours and they still do not clear the funds.. they suck! they are unhelpful and unremorseful, take your business elsewhere, im sorry i had to give them a star
william
18 February, 2:20 AM
graviex is a scam website dont deposit in,you nerver withdraw
Andrew Randston
11 February, 11:44 AM
i transferred USDT there and could see that it was completed on Ether blockchain, 2 days later and i am still waiting for it to appear in my account there because "the gas fees are too high, they are waiting until they come down" absolute BS! terrible looking platform too.. avoid like the plague
Martin Alekseevich
23 December 2020, 4:50 PM
Ugly website, support is not responsive, fees are high
Eivvy
3 May 2020, 12:07 PM
I feel lack of fiat, frankly, sometimes I'm thinking about to deposit some usd but then I realize that I am not able to that. However, I don't see any other big problems. In addition, they provide a highly professional market reviews and article. I read them from time to time.