FreiExchange Exchange Review 2023 - Is It Safe?
May 26, 2020
Freiexchange is a cryptocurrency exchange platform that provides users with a secure, fast and efficient platform to trade various cryptocurrencies. It was established in 2019 and is based in the Netherlands. Freiexchange has a simple, user-friendly interface and is accessible to both new and experienced traders. It aims to provide a platform that is transparent, secure and reliable.
Security
The security of user's assets is of utmost importance to Freiexchange. To ensure this, the platform employs the latest security measures such as two-factor authentication, encryption and offline storage of the majority of funds. The exchange also performs regular security audits to prevent potential vulnerabilities. Freiexchange has a dedicated security team that constantly monitors the platform to detect and prevent any suspicious activities.
Interface
The user experience of Freiexchange is one of its strongest points. The platform has a simple, straightforward and user-friendly interface that makes it easy for users to navigate and trade cryptocurrencies. The platform is also accessible through mobile devices, providing users with the convenience of trading on-the-go. The exchange provides real-time market data and price charts to help users make informed decisions. Additionally, Freiexchange offers 24/7 customer support to help users with any questions or concerns they may have.
Fees
Freiexchange operates a simple fee structure that is transparent and fair. It charges a 0.1% trading fee for each transaction, which is competitive compared to other exchanges. The platform also offers discounts on trading fees for users who hold its native token, the Free Token. This incentivizes users to hold the token, which helps to increase its liquidity and stability.
In conclusion, Freiexchange is a reliable and secure cryptocurrency exchange platform that provides users with a simple and user-friendly interface. Its strong focus on security, user experience and low fees make it a great option for both new and experienced traders. With its 24/7 customer support and mobile accessibility, users can be assured of a smooth and seamless trading experience on the platform.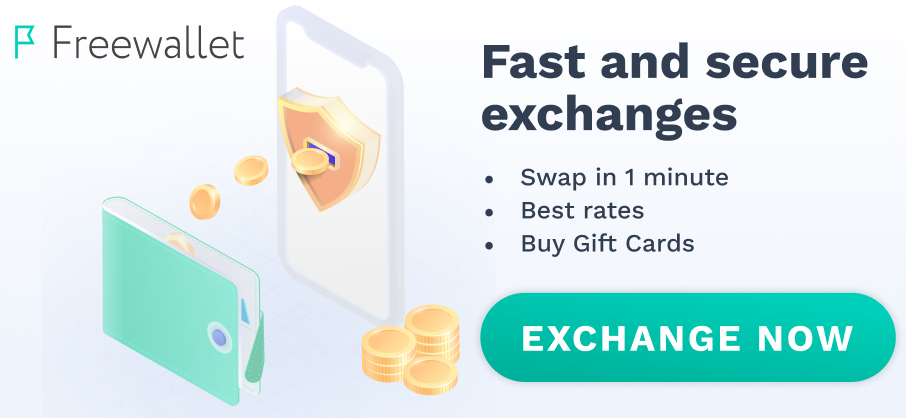 Great. Perfect for altcoin trading with no fees.
Ужасная биржа левые котировки особенно на не ликвидных парах
Freiexchange encourages altcoin trading. It's not the biggest coins on the market, frankly. But it can get profit anyway. The platform perfectly matches for it.
phill je
21 September 2019
I've been using the exchange for a while and I can say that it's quite all right. I like the look of the charts and nice design. I am trading with the altcoins without any trading fees. I did face big problems so far.
This exchange provides nice service and good crypto policy. I see, that the platform has improved a lot recently. For instance, the speeds of transactions have became faster. Also, the new design of the site is really simple and useful.