Freiexchange Exchange Reviews
May 26, 2020
FreiExchange was founded in 2016 in Norway by a team of local enthusiasts aiming to support Freicoin, an old crypto, that is also called "Bitcoin with demurrage". The trading volume on this platform is rather moderate. As of now, it offers 31 cryptocurrency pairs with Bitcoin as a counter currency. 
FreiExchange claims that there are no deposit and trading fees (which is suggested to double check with their Helpdesk on trading). Upon that, FreiExchange has a dynamic withdrawal fee for each coin.
The platform aims to maintain a basic functional: the interface is as simple as possible without a margin trading opportunity. The same goes for features: for example, 2FA protection is not offered. API is available.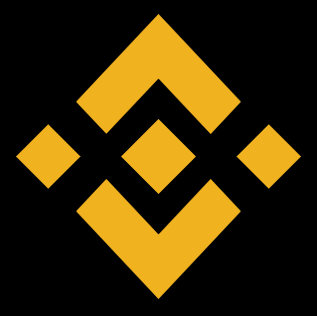 Get Profits with HODLing on Binance Earn
The exchange is not regulated. No KYC is performed.
Great. Perfect for altcoin trading with no fees.
Евгений
23 February, 5:53 AM
Ужасная биржа левые котировки особенно на не ликвидных парах
neyo
23 September 2019, 7:22 PM
Freiexchange encourages altcoin trading. It's not the biggest coins on the market, frankly. But it can get profit anyway. The platform perfectly matches for it.
phill je
21 September 2019, 3:36 PM
I've been using the exchange for a while and I can say that it's quite all right. I like the look of the charts and nice design. I am trading with the altcoins without any trading fees. I did face big problems so far.
Davis
17 September 2019, 5:43 PM
This exchange provides nice service and good crypto policy. I see, that the platform has improved a lot recently. For instance, the speeds of transactions have became faster. Also, the new design of the site is really simple and useful.
Snoop Lion
17 September 2019, 1:18 PM
Nothing special about this exchange, I've tried to trade with the small amount and my transactions has been succefuly completed. But it was really slow, I guess, it's because of the volume. That's not high.
Jessica
17 September 2019, 10:05 AM
That is a small exchange and it doesn't rush. But I appreciate that there is no any trading fees and easy to use charts. If you have some altcoins you can try to sell it here.
jAcKy
12 September 2019, 5:08 PM
I'm using this exchange not so long but I can say it's not that bad. It's a small one there is only altcoin to trade. But the other things are good enough. I know, that the platform was tried to hack but the devs managed with that. I haven't lost any of my funds.