Exmo Exchange Review 2022 - Is It Safe?
Full address:
Addresses: 49 Station Road, Polegate, England Calle Bac de Roda 120, local 2 08019 Barcelona, Spain Contact: support@exmo.com Media: pr@exmo.com Commercial offers: finance@exmo.com Tel: +44 2038086679 (UK) Tel: +34 932204009 (Spain) Tel: +55 6135500749 (Brazil) Tel: +7 495 651 6581 (Russia) Tel: +380 443934841 (Ukraine) Available: 10:00 am - 7:00 pm (server time)
Fees:
From-to (30-day Trade Volume in $): Maker / Taker
20 000 000+: -0,05% / 0,05%
5 000 001 - 20 000 000: 0,02% / 0,10%
2 500 001 - 5 000 000: 0,02% / 0,12%
1 000 001 - 2 500 000: 0,04% / 0,14%
500 001 - 1 000 000: 0,06% / 0,16%
250 001 - 500 000: 0,08% / 0,18%
100 001 - 250 000: 0,10% / 0,20%
50 001 - 100 000: 0,14% / 0,22%
25 001 - 50 000: 0,16% /0,24%
10 001 - 25 000: 0,20% / 0,30%
5 001 - 10 000: 0,22% / 0,34%
1 001 - 5 000: 0,24% / 0,36%
0 - 1 000: 0,40% / 0,40%
Fees:
From-to (30-day Trade Volume in $): Maker / Taker
20 000 000+: -0,05% / 0,05%
5 000 001 - 20 000 000: 0,02% / 0,10%
2 500 001 - 5 000 000: 0,02% / 0,12%
1 000 001 - 2 500 000: 0,04% / 0,14%
500 001 - 1 000 000: 0,06% / 0,16%
250 001 - 500 000: 0,08% / 0,18%
100 001 - 250 000: 0,10% / 0,20%
50 001 - 100 000: 0,14% / 0,22%
25 001 - 50 000: 0,16% /0,24%
10 001 - 25 000: 0,20% / 0,30%
5 001 - 10 000: 0,22% / 0,34%
1 001 - 5 000: 0,24% / 0,36%
0 - 1 000: 0,40% / 0,40%
May 28, 2020
This Exmo exchange review will cover several important topics such as key facts about the exchange, supported countries, supported coins, available deposit and payment methods, exchange trading tools, and other possibilities. Our conclusion is an unbiased Exmo review taking into consideration all the information provided.
Exmo Overview
EXMO is a cryptocurrency platform which enables users to carry out financial transactions with each other in cryptocurrency. A lot of important key facts about the exchange is found on the About Us page. The Exmo exchange was founded in 2013. It is based in London. The physical address is EXMO EXCHANGE LTD. 41 Corsham St, London, United Kingdom.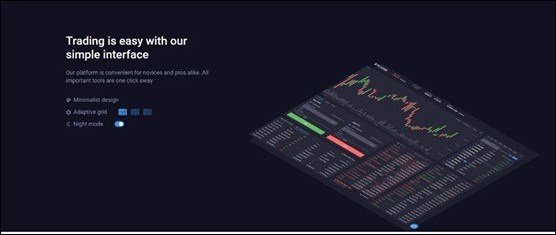 There are other offices in cities such as Kyiv, Barcelona, and Moscow. The exchange claims that it is the number one exchange in Eastern Europe, and one of the world's largest global exchanges in both volume and liquidity. Many users exist. The exchange claims that there are 1.5 million users.
What about the supported coins? There are eighty-seven trading pairs, and six fiat currencies (USD, EUR, RUB, PLN, UAH, TRY) on the trading platform. The average monthly trading volume is $1.5 billion.
On the CoinMarketCap site, there is information about the trading volume, which as of December 4, 2019, is USD 16.027.882, 2.207 BTC. The most active pair is BTC/USD with a volume of 25.21%, the second most active pair is BTC/RUB with a volume of 11.47%. ETH/USD has a volume of 6.19% and XRPR/USD, a volume of 3.75%. ETH/BTC has a volume of 3.16%. All other coins have a trading volume, which is less than 3%.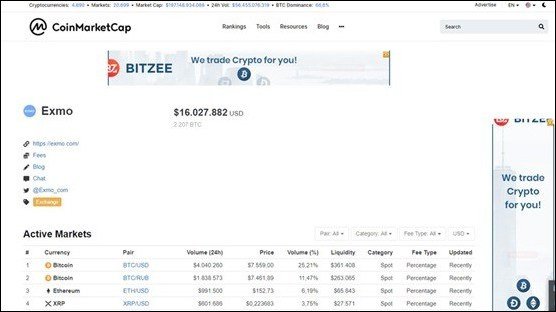 There is also information about the trading volume of the coins on the Exmo website.
Many countries are supported. There are some exceptions, as countries not supported are the US, Japan, China, countries in the Middle East, North Korea, and Syria. Exmo, in 2019, has opened an office in Turkey, and there is a different webpage for that.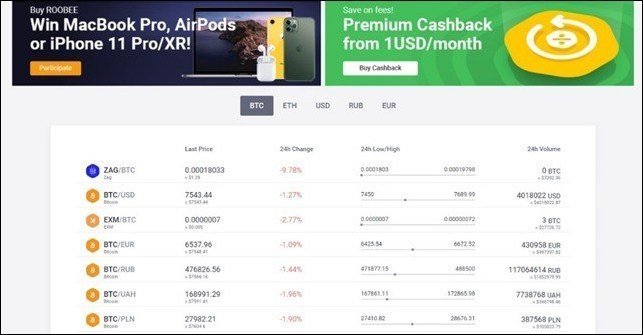 Some of the main Exmo trading partners are Sumsub; a company specialized in identity verification and Mistertango, a company specialized in faster mobile payments. The name of the Co-Founder of the Exmo exchange is Ivan Petuhovsky. Exmo Finance LLP is a cryptocurrency exchange with customers on a worldwide basis.
Exmo Features
Next in this Exmo review, we will mention the main features of the exchange, the main advantages of the exchange, the available deposit and payment methods, and the trading tools and possibilities.
The main features and specifications of the exchange are the following:
- Funds can be deposited and withdrawn fast;
- Increased level of security, availability of an SSL certificate, a two-factor authentication, plus an encrypted system in cold wallets;
- User-friendly interface for transactions, such as trading and storing your cryptocurrency;
- Relative low fees;
- Plenty of deposit and withdrawal methods;
- Exmo coin (EXM) is launched, and there is a White paper for additional information;
- There are a cashback and a referral program;
- Over-the-counter trading (OTC) is available for amounts higher than 100,000 USD;
- Several Exmo services, such as the merchant service for businesses accepting cryptocurrencies as payment for e-commerce.
What Are the Available Deposit and Payment Methods?
The deposits and withdrawals are supported by the following methods:
- Credit/debit cards;
- Perfect Money;
- AdvCash;
- Payeer;
- Payza;
- OKPay;
- WebMoney;
- MoneyPolo;
- Qiwi;
- BanContact;
- SEPA Euros withdrawals;
- Fiat currencies are supported, USD, EUR, RUB, UAH, PLN and TRY.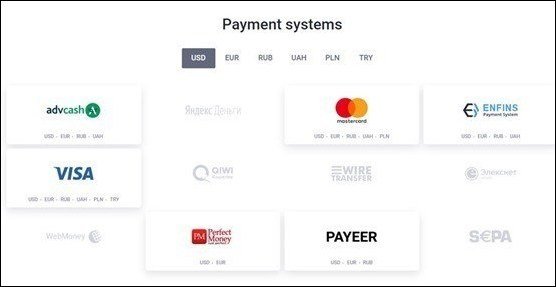 What Are the Exmo Exchange Trading Tools and Possibilities?
There are advanced trading tools that can help you with active trading.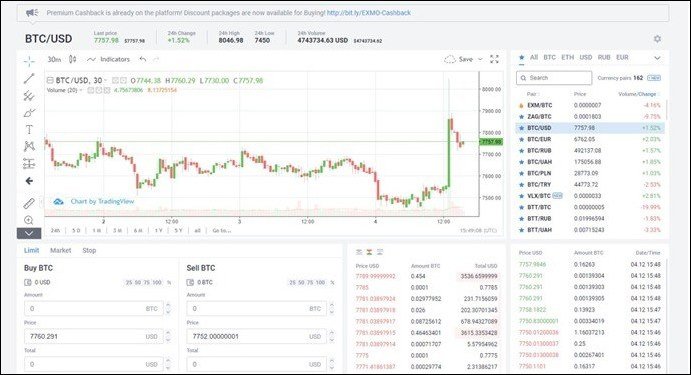 Charts are provided by TradingView. There are several types of orders available, limit, market, and stop orders. A lot of time intervals and types of charts are available, and there are one hundred and sixty-two pairs available, the latest one being VLX/BTC. 
There is information about open orders, trading history, and the latest price of pairs with their volume and change. Besides, the data about the 24-hour high and 24-hour low, plus 24-hour volume, is given for each pair. 
There is also a more straightforward way to trade, called Quick exchange, which has nothing to do with charts. You specify the amount of one coin, and you exchange it either with another coin or digital asset or even in fiat currencies.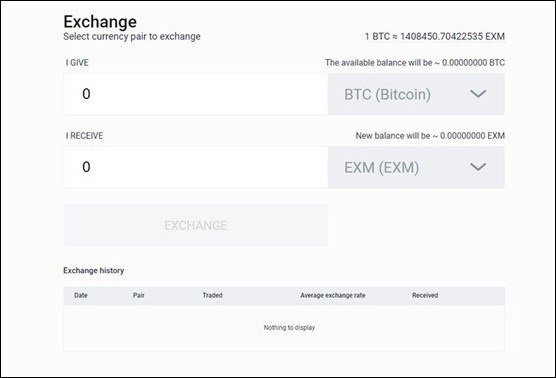 This is an easy way to trade if you do not want to get involved with daily or short-term volatility of the financial markets, most suitable for long-term investors and traders, with a more conservative way of trading. 
According to the most recent data available publicly on the exchange, there are thirty-two thousand and five hundred five active traders on the exchange, and the latest 24-hour volume is two thousand and three hundred fifty-seven BTC. Overall the trading platform is sophisticated, with many useful features and possibilities. 
Even traders who are not so concerned about all this technical analysis information provided will find the platform convenient and with plenty of the information supplied for making trading decisions.
Exmo Fees
What are the types of fees on the exchange (withdrawal fees, trading fees, deposit fees)?
There is a fee for the deal, which is 0.2%. The Exmo deposit fee is 0% for most coins. For DXT, the deposit fee is 20 DXT, for OMG, the deposit fee is 0.1 OMG, and for INK, it is 10 INK.
For USD the deposit fee for Payeer, AdvCash, Visa/MasterCard (Simplex) and Visa are 3.95%, 0%, 4.5% + 0.5 USD, and 3.45% respectively. For EUR the deposit fee for Visa/MasterCard (Simplex), Visa, Wire Transfer, and SEPA are 4.5% + 0.5 EUR, 2.95%, 6.95 EUR and 20 EUR respectively. There is a different fee scheme for RUB, PLN, TRY, and UAH.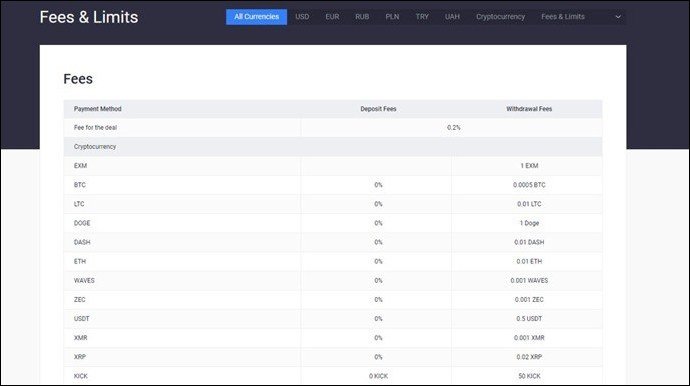 Exmo withdrawal fees:
There are various withdrawal fees for each cryptocurrency. For BTC, LTC, and ETH, the withdrawal fee is 0.0005 BTC, 0.01 LTC, and 0.01 ETH, respectively. For ADA, the withdrawal fee is 1 ADA. There are different withdrawal fees for fiat currencies, as well. For USD, the withdrawal fees for EX-CODE, Payeer, and AdvCash are 0.2%, 2.95%, and 3.45%, respectively.
There are limits for cryptocurrencies with minimum and maximum quantity, minimum price, maximum price, minimum amount, and maximum account. For BTC/USD, the limits for minimum number, maximum quantity, minimum price, maximum price, minimum amount, and maximum amount are 0.0001,1000,1,30000, 1, and 500000, respectively.
Exmo API
Next, in this review about Exmo Finance LLP, we will mention information about the API. There is the last update on the Exmo API on March 1, 2019. There are mainly four ways to access API. A Public API, an Authenticated API, an Excode API, and a Wallet API. For the Public API, you do not need authorization.
How to Use the Exmo Exchange?
You can register very quickly and easily and must click on a link received via email to activate your account. You must select a username, and once you have signed in, you can click on your username tab and choose account verification. Exmo KYC requires identity verification, address verification, upload a selfie, verification of Bank cards, and verification via the Telegram application. Exmo verification requires all necessary documents to be of high quality.
We mentioned above the exchange deposits and the payment methods. How to buy on the exchange is easy. You either click on the Trade tab or on the Quick exchange tab to buy or sell or exchange coins. The trading process is made with charts provided by TradingView. For the exchange withdrawal, you can click on the Funding link at the bottom of the main page. 
A new page called Finances contains the wallet information to deposit or withdraw currencies. For each coin, you must create a wallet address to deposit your account. To withdraw, you choose one currency, the amount you want to withdraw, and your wallet address. 
There is a transaction history that makes it easy to remember the actions taken before. To deposit fiat currencies, such as USD, you select USD, click on deposit, and then the method to add money to your account. For this, you must pass the verification to be able to deposit money. 
To withdraw money in fiat currency, you choose, for example, USD, then click withdraw, then the method of preference for withdrawing funds. After filling the necessary information, you click on withdraw funds.
Customer Service
You can contact the support team via email at support@exmo.com. There is a page called customer support with much information on frequently asked questions. The chat room is available not for customer support but only as a way of communication between users. 
Several questions are impressive, especially the one about the difference between coins and tokens, what is ERC-20, and about decentralized exchange and centralized exchange.
The exchange reputation searching for Exmo reviews is not so good, at least on the TrustPilot website. There are twenty-one reviews, and the average rating is poor. 33% of reviews give a poor grade and 43% a bad grade. Common user problems related to the non-existence of support, or that there are problems and delays with fiat withdrawal requests. The exchange itself has not replied to these reviews and complaints.
Is Exmo Safe?
So, is Exmo safe? Or is Exmo scam? There is a link called Account Security. It is given a lot of importance on security with advice for all users to create a two-factor authentication (2FA), with a video how to enable this two-factor authentication, information about the security of your email, alerts to be aware of unofficial applications and only download the official mobile application with a provided link, and several extra advice on the account security for all users. 
Information on creating and using a trusted IP address is also provided. Overall this importance on safety is very positive for the exchange. There are some legal documents and cross-chain recovery policies.
Conclusion 
Exmo is an exchange that operates as of 2013, based in London in the UK. It supports many countries, and offers a vast variety of digital assets to trade, over one hundred, and it supports several fiat currencies as well, such as USD and EUR. The is significant volume and liquidity on the exchange as there are over thirty-two thousand active users. 
The trading platform is powered by TradingView charts, with many technical analysis features, and is a rather advanced trading platform. If you want to skip the trading platform, there is another very light solution, to trade or exchange digital assets in a fast and convenient way. About the fees, there is a 0.2% spot trading fee, which is not excessive and seems to be quite low. The scheme for the various fees, deposit, withdrawal fees is very complicated, though. 
There are plenty of payment methods, which add some extra points to the functionality of the exchange, but again users much check and understand the various fees. There is not a lot of information about public opinion, and it is hard to find trustworthy online reviews. 
The one that we found on the TrustPilot website is not so promising for the exchange with a lousy grade in total. Additional features make this exchange an interesting one to consider for cryptocurrencies. We refer to the coin of the exchange, named Exmo coin, for which there is a detailed white paper. Soon there will be the opportunity for a margin fee, cloud mining, and copy trading as well. 
For the active use of the Exmo token, some of the advantages you can get are additional cashback and discounts on your commissions, up to 50%. If you want to be an early user of the token, and even vote for the listing or delisting of any digital coins, then you can try the token. 
The marketing team of the exchange is somewhat active as there are several reports released going back to the year 2016. Besides, there is a cashback and referral program to make extra incomes. For the cashback, there are four levels, necessary to professional. For the referral program, there are some banners provided. Overall the Exmo finance LLP exchange seems an interesting choice, with plenty of features to explore.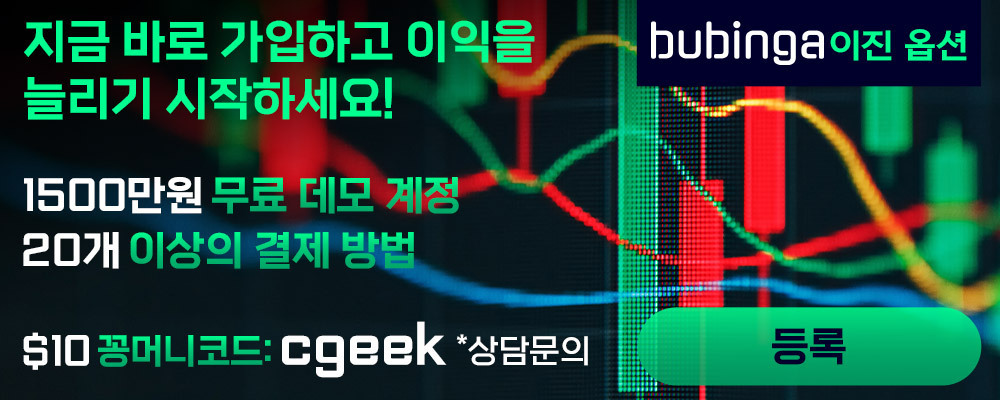 Perla Pizano
11 November 2022
No me deja retirar mi dinero que por que tengo que certificarme financieramente, depositando la misma cantidad que tengo invertida. Lo cual me parece bastante raro. Las personas de servicio a cliente son groseras y no te dan solución. Si alguien sabe cómo puedo hacer para recuperar mi dinero se los agradecería
Если вы хотите что бы вас кинули на деньги, вы попали на нужный сайт. Заблокировали вывод, даже после предоставления всего, что они запросили, а это верификация адреса (аккаунт изначально был верифицирован), видео–селфи (причем отправлял его неоднократно), включение двухфакторки. И самое интересное происхождение средств и пополнения кошелька на этой бирже (что я тоже смог предоставить). Они морозились и тупо на почту отвечал бот. Как только это факт мошенничества я сделал публичным, эти мошенники немного зашевелились. Если у вас небольшая сумма, думаю эти мошенники не будут блокировать вывод, но как только вы нормально пополните аккаунт они будут делать все что бы украсть у вас деньги. Кто столкнулся с похожим мошенничеством данной бирже, пишите об этом везде.
John Smith
31 August 2020
I usually use other services, but this time I decided to test this site. I liked the complete absence of a commission for trading in USDT / crypto pairs. There were some difficulties with the withdrawal of funds, but technical support immediately responded and helped with the question.
Alex Brones
28 August 2020
Very good EXMO service! It was necessary to withdraw funds, provided some documents, everything was withdrawn quickly. The support service will always help and respond instantly. Android apps are very convenient, works great. EXMO has a new system of commissions and Cashback! It has become very convenient for active users. Recommend!
I registered on Exmo four months ago, I had to exchange bitcoins for Russian rubles and, accordingly, withdraw my earned money!
Registration took one minute.
I really liked the simplicity of this exchanger, there is no unnecessary information in it, which is simply filled in other similar systems.