C-CEX Reviews - The exchange is closed
May 29, 2020
The most important thing we should know about C-Cex exchange today is that this platform is currently not active. The exchange has suspended its services on June 1, 2019. The website is down, too. Those who didn't withdraw their assets from the C-Cex account cannot do that since June 1. According to the announcement posted on Twitter in May 2019, the exchange was closed for reorganization, but the company didn't provide any date when the service will be re-launched. Unfortunately, the very fact of the suspension of the service is poorly reflected in the available C-Cex reviews over the Internet. It is important to know that C-Cex is not operative anymore because people should beware of scammers acting on behalf of the exchange.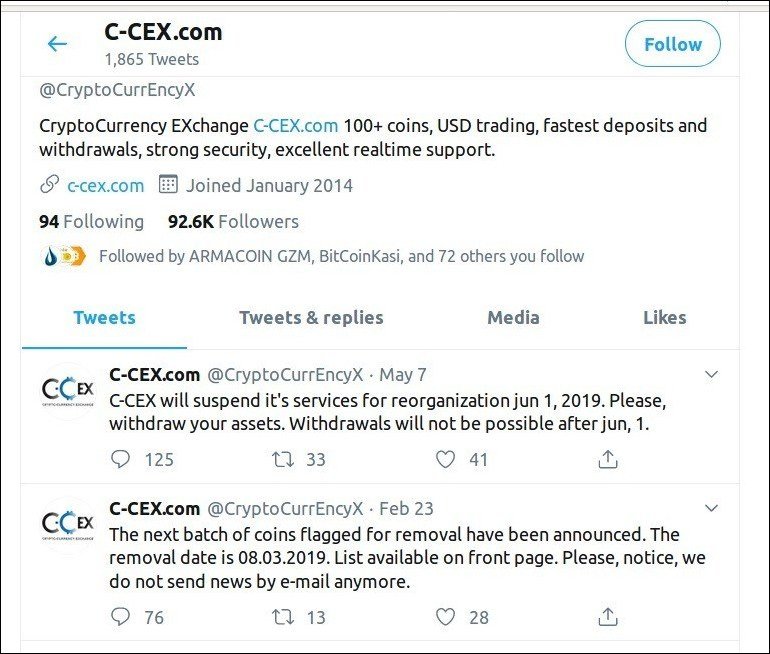 The exchange existed for at least 5 years and was quite popular if we can judge by the numbers and statistics. Due to a high amount of the supported crypto assets, some were promoting this exchange as an alternative to Poloniex and Bittrex.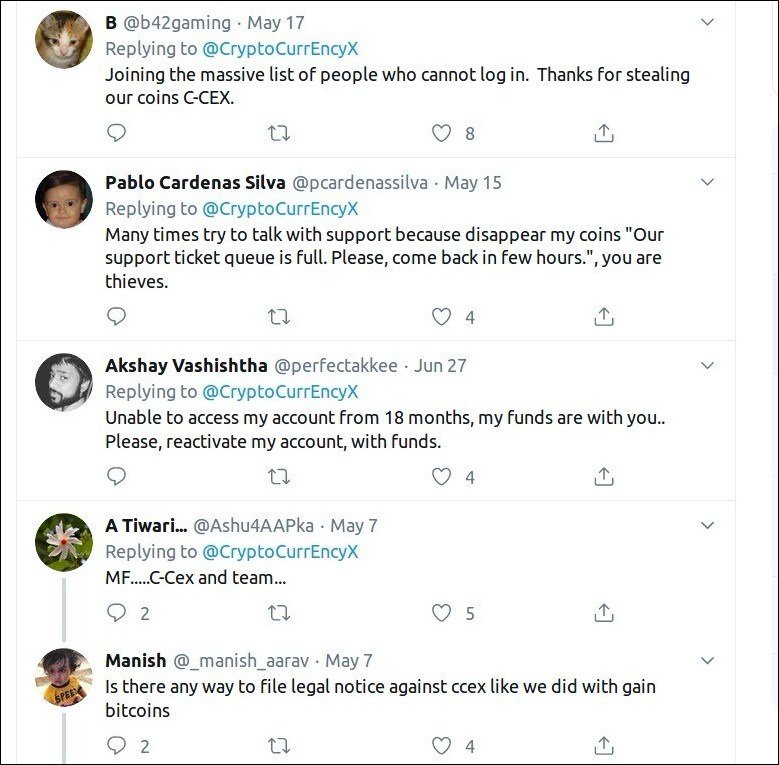 From the reviews, it's not clear where C-Cex was based. There are different opinions on if it was a German, Ukrainian, or Russian company. Such a lack of transparency raises concerns. Some people tend to believe that companies that don't provide clear information about their headquarters and staff, can't be trusted. The very fact that C-Cex was closed so quickly and unexpectedly makes these people confident that this exchange was an exit scam project from the very beginning. Some people even found it suspicious that the name of C-Cex is similar to the name of the other popular exchange — Cex.io. We can't check if it really was though.
What Were the Features of C-Cex?
The exchange was hosting hundreds of trading pairs. At some point, there were over 200 supported cryptocurrencies, although we can't exclude that some of these coins had zero value. 
C-Cex was rather friendlier towards the low-volume traders as the minimum deposit wasn't specified, so in theory, users could start trading even having only $1 on the account. At the same time, such features as margin trading or OTC desk were not available on C-Cex. More than that, there was no opportunity to place stop-loss orders. The functionality was rather a basic one. The charts were providing little opportunities for tech analysis. All these factors combined were a sign of the exchange that is not going to attract active traders.
Fees were not that high — the trading fee was only 0.2%. No rebate program was featured on the platform. Withdrawals were not charged with the exchange fees. Deposits were free of charge, too. One of the best features for entry-level traders was the opportunity to deposit fiat money. There were the following ways to deposit fiat money to C-Cex: Payeer, bank wire transfer, OK Pay, Perfect Money, and some other services. For withdrawals, the traders could use credit or debit cards, PayPal, WebMoney, Western Union, and the services mentioned in the previous sentence. Of course, these payment services were charging significant commissions (starting with 3% and much more). It was much cheaper to use cryptocurrencies for funding the account and withdrawals.
Withdrawal limits were dependent on the verification level. The verified account owners could withdraw an unlimited number of coins daily and monthly while unverified users could withdraw only up to $1,000 worth of crypto per day, and up to $3,000 per month.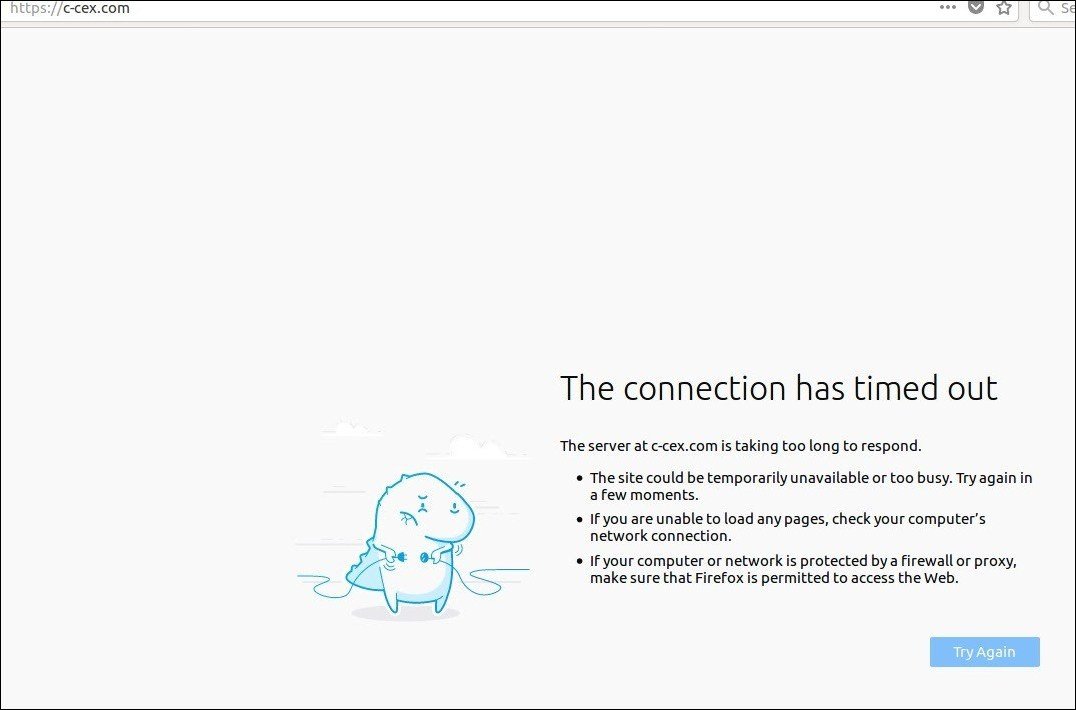 As for security, it's important to know that C-Cex was successfully hacked on September 18, 2018. As a result of this attack, all the users' DOGE and Litecoins were stolen. Allegedly, that was the start of a graduate fading of the platform, and these days C-Cex is not responsive to any messages, the site is down, and there are people who cannot receive invested money back although they are not to blame for it.
Should We Trust C-Cex Once It Starts Working Again?
That's a good question. It is safe to say that the reputation of C-Cex was questioned by many in the past when the exchange was fully operative and active.
Some users were complaining about the way the support team reacts to requests. One of the users has stated on the Bitcointalk forum that some of the responses of the support team to the same queries contradict one another. In the last days of the exchange existence, C-Cex quit answering queries at all.
People claim that they couldn't withdraw some coins although it is unclear if they managed to do that at some point or just lost their money on the exchange. Some suspect that the reason behind the delays of withdrawals is the attempt to manipulate prices. As there is no credible data about the company it is hard to check if these allegations are true.
Prior to the suspension of the platform, some users found out that their accounts were disabled and they were not able to sign in and withdraw their money. It seems that this problem wasn't solved at all and there is no known entity that could take responsibility.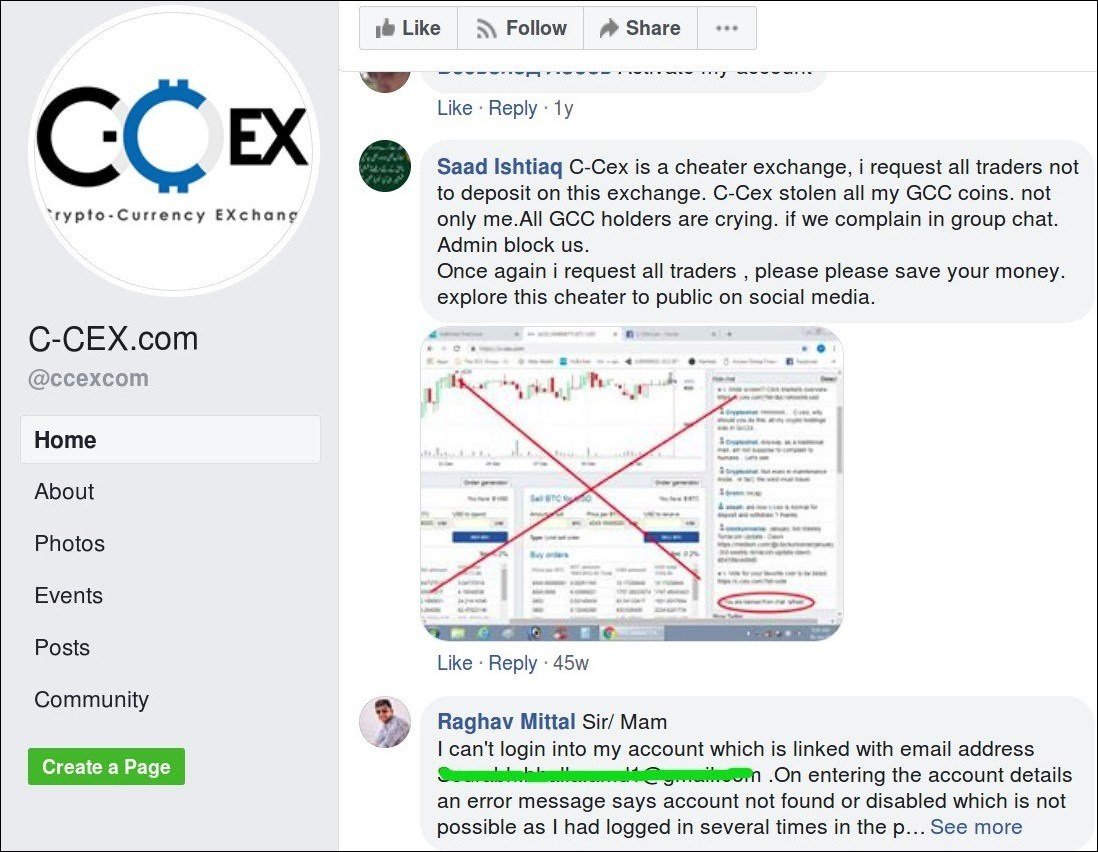 During the active phase, C-Cex was listing many new coins and then delisting them in huge numbers due to a lack of popularity. The projects behind some of these currencies were probably not legit. According to some ex-users, many wallets for these altcoins were out of service for extended periods of time. Such a way of conducting the list of the supported currencies wasn't praised by the exchange users.
Conclusion
Considering all the things mentioned in this chapter we can conclude that C-Cex had numerous red flags during its lifespan and there are no reasons to expect that somehow this company can make a decent project in the future. If the "reorganization" mentioned in the last tweet happens, it's better to stay away from this exchange. The only (barely) possible way to benefit from the comeback of C-Cex is to try to return the money that was lost in the previous years. On the Internet, we can see that some people raise the question of suing the company, but it seems that these plans are yet to be embodied.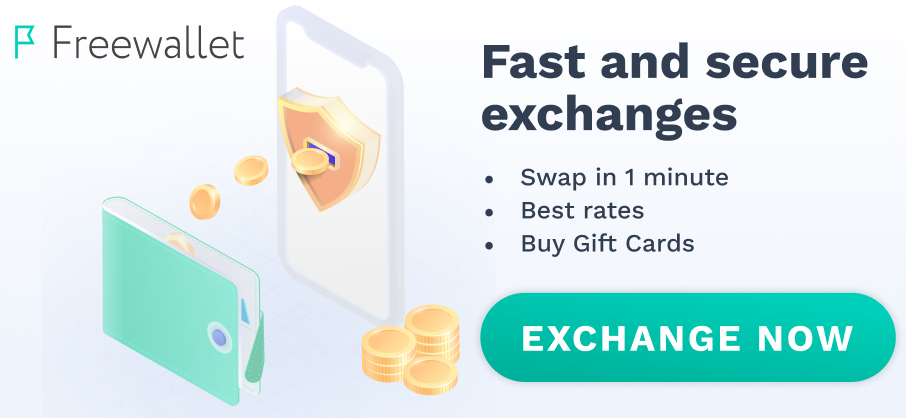 Ashok Nishandhar
29 October 2021
I CAN NOT WITHDRAW MY FUND FROM c-cex exchange. Please guide me to further process.
Perdi na época 2000 investido o que hoje pode está em torno de apenas 2000 mil
Amazing, it's closed and what am I going to do? The support is closed as well, I suppose.
My ETH is holded forever??oh, jeez.
I got some funds left here and I read the news that the exchange has been closed. I didn't have a lot, but anyway it's not convenient at all. I'm hoping, I will mange to find a way to return the funds.
All the operations were suspended and the website was frozen, black screen and errors. It seems that the platform is closed. Well, I used to trade and it was all right. But, it looks like I won't do that anymore.