BuyUcoin Review 2022 - Is It Safe?
Dec 29, 2020

Contents
With this BuyUcoin review, we would like to assess if BuyUcoin is safe to use. 
This exchange, which plans to become the first crypto exchange and wallet in India, actually puts great emphasis on security and privacy, and offers to its customers a great variety of products and services: the exchange, the wallet, a marketplace for NFTs and much more.
To understand whether the info we want is true - that is, to assess that BuyUcoin is safe to use - we will follow many steps. 
First off, we will provide you with some general info about BuyUcoin - what this platform is and why it reached success in India very soon. We will tell you about its features and we will keep a close eye on fees. 
Being this an honest BuyUcoin review, we will list pros and cons of this Indian crypto exchange. 
But to answer our main question - Is BuyUcoin safe to use? - we will focus on its verification levels and process, on its licenses and on its strong security features. 
We will follow these steps to safely assess that yes, BuyUcoin is safe and legit. 
Keep reading to discover why we can say that!
What is BuyUcoin?
BuyUcoin is both a crypto exchange and wallet. Founded in 2016 and based in Noida (India), the platform became very soon the first crypto exchange in India. 
The mission is to allow a widespread adoption of cryptocurrencies in India, and the team is reaching this goal also thanks to a very easy design and a particular attention towards compliance. 
The CEO of BuyUcoin is Shivam Thakral, entrepreneur focused on cryptocurrencies and blockchain technology, also a contributor of The Economic Times.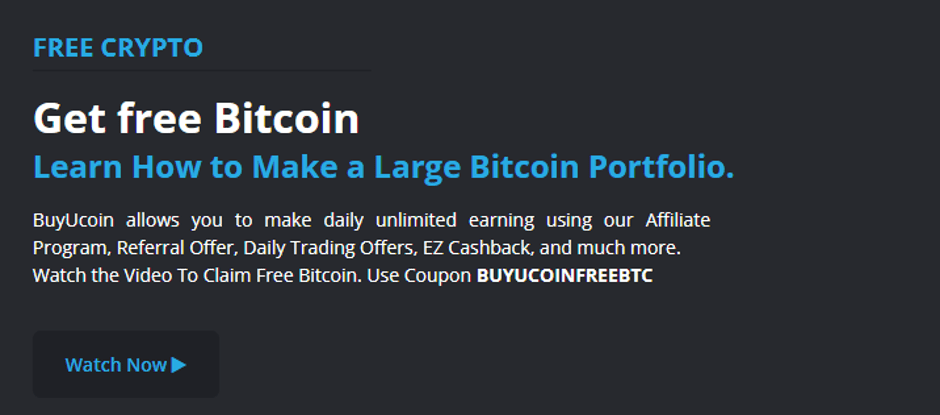 As we mentioned before, BuyUcoin is not only a wallet and an exchange, but it also offers other services and benefits to its clients. 
The NFTF marketplace is among the new features of BuyUcoin, and allows you to choose among several beautiful and interesting NFTs, but this is not the most interesting feature of BuyUcoin for users. 
The most interesting feature is maybe the affiliate program: referrals get free BTC and cashback, and up to 30% of transaction fees.
BuyUcoin Exchange Overview
The exchange of BuyUcoin is extremely intuitive, but it doesn't give up on quality.

You'll find all pairs available (over 130), a trading chart and a depth chart (to assess market depth), the order book and the form to trade. 
You'll be able to open limit buy and sell orders. 
As you can see, even if the layout of BuyUcoin is very intuitive, its functionalities make it suitable for both beginners and experienced traders. 
In fact, it still gives you all the functions you need to make your trades, and it is worth noting that it allows you to trade a high number of pairs. 
BuyUcoin Wallet Overview
To use your wallet you'll need to activate the two factor authenticator.
You'll find your wallet in your dashboard. Also in this case, the layout is very intuitive: you can decide to fund your wallet or withdraw, and all your funds will depend on the bank account you associated with your account. 
For what concerns cryptos, the wallet is pretty easy to use, and has the same functionalities of other wallets: you just need to use the public address to transfer your cryptos, but only after you complete your KYC. 
The fact that you need to complete your Know Your Customer procedure further proves that this crypto exchange wants to be compliant and guarantee safety to legit users. 
BuyUcoin Fees
BuyUcoin is an extremely low cost crypto exchange. 
You don't pay taxes to open your account, complete your KYC or to fund your fiat or crypto wallet. 
The only fees applied are the fees of your bank. Moreover, BuyUcoin specifies that your personal wallet or other exchanges may apply fees if you transfer your cryptos. 
So, the only fees applied directly by BuyUcoin are the maker and taker fees on transactions. 
Both maker and taker fees amount to 0.24% of transactions, but they include GST - so, governmental taxes. 
There is also a curious fact about BuyUcoin fees: if you are at the beginning of your trading journey and you don't want to pay taxes, you can start a trial period that will avoid you to pay even fees on transactions.
BuyUcoin Verification Process
First off, you need to sign up. The registration process is pretty easy: you just need to add your name and email, choose a password and select your country (not all countries are supported). 
Once you create your account, they will ask for your birth date (they say they'll send you a gift on your birthday) and to allow alerts according to your job, in order to create a highly customized newsletter. 
Then, they'll ask for your sex and your pincode for GST compliance. 
You'll receive an email to confirm your account. 
To start your KYC (Know Your Customer) procedure, the procedure that allows users to pass verification levels in order to be compliant with international regulations, you'll need to have a recent selfie, a pan card number (the tax identification number) and the mobile phone number associated with your Aadhar (the ID released by the indian government). 
In fact, even if during the registration process you can select countries different from India, then you won't be able to operate on the platform if you don't have Indian documents. 
If you keep reading, you will discover that - from our point of view - this aspect is not exactly a plus for this exchange.
BuyUcoin Security Features Overview
BuyUcoin uses both basic and more advanced security measures. 
First off, they take into high consideration the encryption of sensitive data: your passwords are encrypted and hashed in a way that makes it impossible for other users to login to your account. 
Of course, the website leverages HTTPS protocol to transfer information safely - this is a very basic feature of all secure websites . 
Moreover, BuyUcoin manages data with a separated infrastructure, not sharing anything on the platform. 
The platform keeps a very good 95% in cold storage, distributed in different and confidential locations - as they state on the website.
BuyUcoin Pros and Cons
As any other product or services, BuyUcoin has both pros and cons.
Among its pros:
Security: as we saw, BuyUcoin respects all security measures and protects users' data and funds;
Intuitiveness: the goal of the platform is to get a widespread adoption of cryptos, so the platform is kept extremely easy-to-use also for those who are not crypto experts;
Tax compliance: BuyUcoin focuses on tax compliance more than other platforms.
The main con is the fact that BuyUcoin can be used only in India. 
This can be pretty annoying, because during the first phase of the registration you can select another country, and only after you discover that you can't use it unless you have Indian documents. 
Is BuyUcoin Safe and Legit?
BuyUcoin is both safe and legit. 
We've already talked about all the security measures this platform deploys to keep its customers safe. 
Moreover, the platform is legally registered as an entity of iBlock Technologies Private Limited. 
As you can see, we have no reasons to assess that BuyUcoin is not safe or legit
Is BuyUcoin Fraud or Scam?
No, BuyUcoin is not a fraud, neither a scam. 
One of the points that make the difference is that they took tax compliance very seriously. 
In fact, they make it easy for users to be compliant and clearly understand and prove their tax conditions: as we said, users have to add their tax code during registration, and governmental taxes are applied to transaction fees.
Conclusion
We can assess that BuyUcoin is a safe and legit centralized exchange and crypto wallet for Indian users. 
The registration process is pretty easy, as well as the whole platform, thought to allow beginners to participate in the crypto space. 
All users need to complete KYC before being able to perform any actions, but also in this case the process is kept very easy. 
It would be great for international users to be able to operate on the platform, but BuyUcoin only works for the Indian market. 
We've talked extensively about security measures put in place by BuyUcoin, and it would be great to be able to use the exchange - or at least the demo account.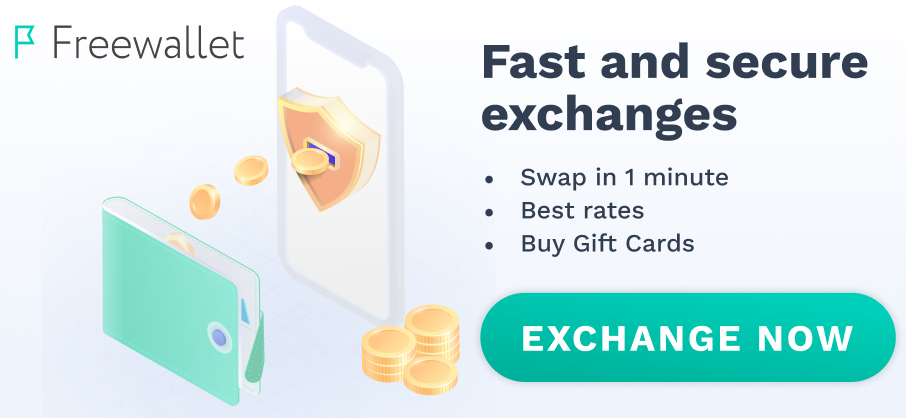 They leaked user data. getting fake whatsapp on mobile because of BUYUcoin either got hacked or they selling user data.