BitMart Review 2021 - CLOSED
Full address:
Offices located in New York, Greater China, Seoul and Hong Kong. (The exchange does not disclose the exact location of its office)
Fees:
Default Fee: Maker 0.2500% / Taker 0.2500%.

Full fee schedule:
https://www.bitmart.com/fee/en
Fees:
Default Fee: Maker 0.2500% / Taker 0.2500%.

Full fee schedule:
https://www.bitmart.com/fee/en
Nov 16, 2021
If you look at the list of the exchanges with the best liquidity you will find out that platforms attract traders for different reasons: some exchanges have low fees, others support hundreds of crypto coins, some exchanges win because of a wide range of features, others provide extra security measures. Today we will learn what features helped BitMart to get close to the top 10 crypto exchanges by market cap. We will review the functionality of BitMart, see how diverse the set of supported coins is, figure out if BitMart is a scam or is it a trustworthy exchange, how users can protect their funds and data, etc.
What Is BitMart?
BitMart is a cryptocurrency exchange launched in 2017. The exchange is registered in the Cayman Islands. The team working for the exchange has ex-members from Amazon, Alibaba, and other huge companies. However, the team members are not showcased on the BitMart website. The offices of BitMart can be found in New York, Seoul, Hong Kong, and Singapore. The company is not registered with the SEC, so using BitMart in the USA is possible only with serious limitations. The use of the exchange is not possible in the following countries: Afghanistan, Balkans, Belarus, Burma, China (Mainland), Côte D'Ivoire (Ivory Coast), Cuba, Crimea, Democratic Republic of Congo, Iran, Iraq, Liberia, North Korea, Sudan, Syria, Zimbabwe, and the State of New York.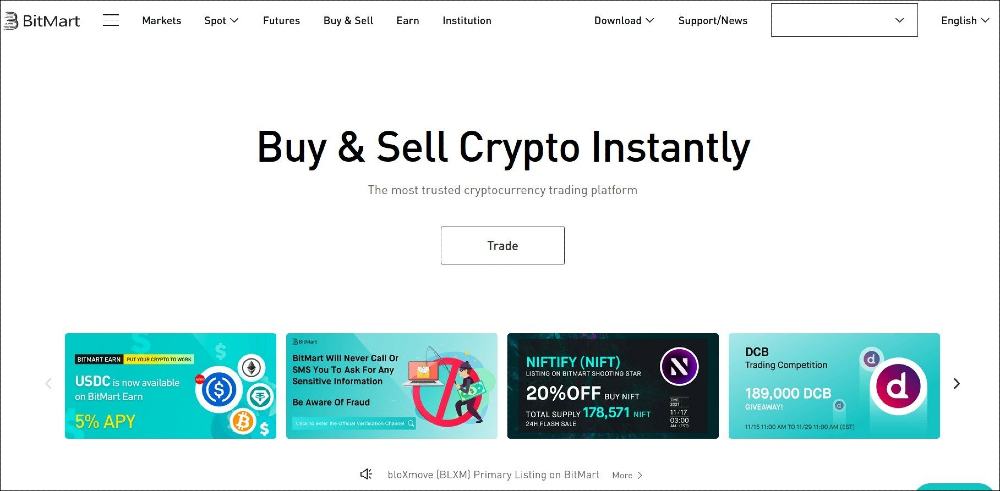 As of November 2021, the platform occupies the 12th position in the list of crypto exchanges with the largest trading volume. According to the platform's website, there are over 5 million registered users. The exchange has both individual and institutional accounts. BitMart is available for residents of over 180 countries. The exchange is available online. You can access it via an Internet browser or through the mobile app (iOS or Android).  
When it comes to features, BitMart is striving to be a one-stop platform offering numerous ways of earning cryptocurrency. People with no cryptocurrency can easily get onboard buying crypto coins via bank card or the other way. Apart from buying and selling cryptocurrency, the platform allows spot trading, lending, staking, and trading futures. Such an unusual feature as a token launch acceleration platform is also in place. You can earn extra profits via participating in trading contests. We will provide a detailed features review of the platform in the respective chapter. 
Registration and KYC
Launching an account on BitMart doesn't take much time. You can choose whether you like to initiate an account using your email address or a phone number, tap it in, set a password, and provide the confirmation code you will receive via email or an SMS afterward. 
After you are done with it, you get a Starter account. This account allows you to deposit and trade however you will encounter several limitations. First and foremost, the Starter level doesn't let you withdraw your coins. It makes trading meaningless, so it's important to move to the next level of account verification. Apart from the inability to withdraw, as a Starter account owner you won't be able to trade futures, stake, and participate in the Shooting Star program (token launch acceleration platform).
To verify your account you will have to come through the KYC procedure which is quite regular: you will be required to provide a government ID and a selfie confirming that you are the actual holder of the documents. As you finish the KYC procedure and BitMart will confirm the new status of your account you will be able to use the full set of the platform's functions. They are depositing, withdrawing, buying and selling crypto, spot and futures trading, earning via staking, and using a Shooting Starts platform.
Main Features
Now let's see what are the features that can be used on BitMart. We'll start with the spot exchange. It has two versions: Standard and Advanced. The Standard layout is quite standard. It has a candlestick chart, the markets box on the right, the order book on the left, and the section where you can place market and limit orders at the bottom. The chart can be customized. Numerous indicators can be applied. The Advanced version has a different layout. More than that, there you can use leverage, trade futures, and use other "advanced" features. For futures trading, one needs to proceed to the Futures tab (it is possible only after completion of KYC).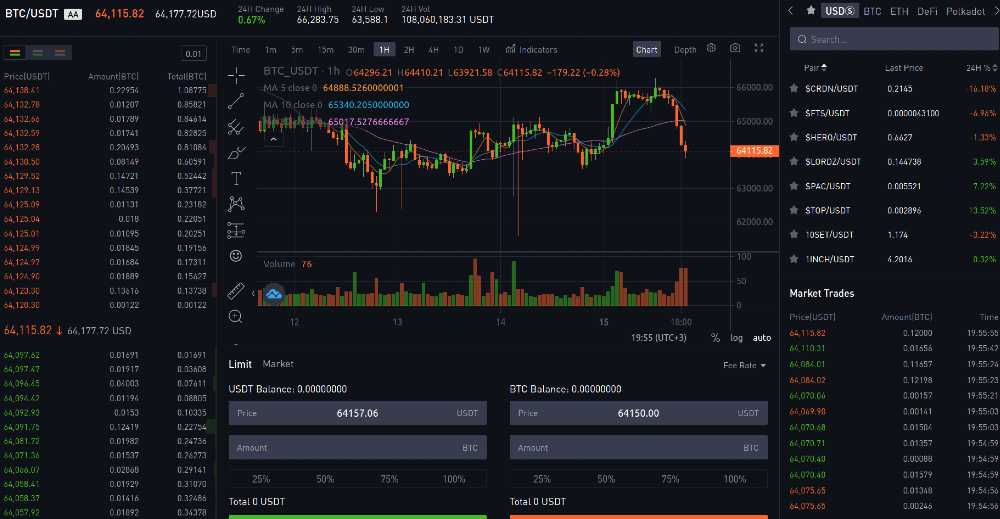 There is a Buy & Sell section, where you can simply buy or sell some cryptocurrency in exchange for fiat money at a fixed price. The limits are $30 to $20,000. There are nearly 30 cryptocurrencies that can be bought/sold this way. Bitcoin, Tether, Ethereum, Binance Coin, Cardano, Bitcoin Cash, Polkadot, Litecoin, Dogecoin, and Dash are among them. Fiat money can be deposited via VISA, Mastercard, ApplePay, and PayPal. 
Through an Earn feature, you can profit from holding cryptocurrencies. For instance, you can earn interest via holding USDC, USDT, BTC, and ETH. The process is very simple and intuitive. It takes a couple of clicks to start earning via this feature. There are several staking instruments supported on BitMart — mostly little-known altcoins. You can easily deposit them and earn them via staking. The returns correspond with the number of coins you stake. BitMart Lending allows you to lend some crypto coins for certain periods of time. The time limits are from 15 to 365 days. You lend to the verified partners of BitMart which guarantees the safety of your money and stable interest.
Corporate accounts (called "Institution Accounts" on BitMart) are made for convenient ways to manage portfolios and trade collectively. These accounts provide several benefits, among them are the fees discount, VIP customer support, and seamless API connectivity. To open such an account, you should first proceed to the Institution tab and then click on Apply.
The BitMart mobile app interface is a lot like an interface of the desktop version but is adjusted for a smaller screen. There are Home, Markets, Assets, Futures, and Trade sections in the menu at the bottom. There is quick access to the top gainers and top coins by market cap, and the prices updates. In the middle part, there are buttons that take you to the spot exchange, chat, guide, and a Deposit page. In general, a mobile app is as user-friendly as a desktop version.
Fees
Trading fees on BitMart are quite high. All traders pay 0.25% commission per transaction while many huge exchanges collect slightly above 0.1% and some charge users with even smaller fees. Holders of the BitMart native token BMX can enjoy fee discounts that depend on the amount of the held BMX tokens. For instance, users holding over 2.5 million BMX pay 0.1% per trade. Users holding BMX alongside huge amounts of BTC pay smaller fees. As for withdrawal fees, users pay 0.0005 BTC while withdrawing Bitcoin which is quite an average fee.
Is BitMart Safe?
Cybercriminals use many ways to empty the pockets of crypto traders — from hacking the accounts on crypto exchanges to creating deceptive platforms. If you are looking for a strong trading platform don't be in a hurry to invest your money. First, check what the user reports about the platform. Is it fulfilling its promises? Is it paying attention to users' complaints? Does the support team react swiftly? Are there disturbing facts about money disappearing from the balance without clear reason? Are there users claiming they are blocked from their accounts for unknown reasons? And finally, are there enough protection measures that users can apply to prevent their funds and data from attacks? If you notice too many complaints from the exchange users or cannot see reliable security features available for you, you should consider using a different platform.
As for BitMart, we can say for sure that there are quite many accusations online. If you dive into a comment section of any Twitter post by BitMart there will be users saying that they cannot withdraw their money or that they have lost access to their accounts without any reason, etc. It doesn't necessarily mean that BitMart is a scam, however, it's a clear sign that you might encounter some troubles while using this exchange, too. The reasons can be different: probably the rules of trading and withdrawing coins are not as clear as it seems so users get confused, or probably, there are bugs in the system, or something else. What makes the situation worse, is that according to numerous accounts, the support team lags in responding to queries. All these things are quite disturbing. However, alongside criticism, there is much positive feedback, as well. Considering how many traders there are on BitMart, it seems that only a small percentage of users face problems. So it's up to you to decide whether you want to roll the dice or just pass this exchange by.
⏯BitMart Tutorial #7 - How to Contact BitMart Customer Support

7️⃣In the seventh episode, we'll show you all the methods to contact our customer service team.

👉Watch and learn now: https://t.co/Z1FQijq4jL
#BitMart $BMX #cryptocurrency #blockchain #tutorial

— BitMart.Exchange (@BitMartExchange) November 16, 2021
Now, as for the security features available for BitMart users. In the respective section, the website sports a photo of people in protective outerwear suits escorting some tech item to a kind of safe. It is not clear if this picture has anything to do with cryptocurrencies and BitMart but OK. What makes the situation more mysterious is that according to the text written over the picture, the company cannot provide many details on the ways it secures the assets "for security and proprietary reasons".

Happily, there is enough available info, too. Importantly, on BitMart you can use 2-factor authentication, a crucial feature that makes it nearly impossible to hack your account. Enabling it is vital for the safety of your funds. Apart from 2fa, each withdrawal must be confirmed via a code sent via email or as an SMS. It creates an additional layer of protection and adds more confidence. The user data is encrypted. The servers are sealed with SSL and are DDoS-attack resistible. Over 99% of users' funds are stored offline. The names of the team members of BitMart are not disclosed, which is not good news. However, in general, BitMart provides us with a solid set of protection measures. Still, we cannot ignore the huge amount of complaints. It is better to do your own investigation to divide the facts from assumptions and make the right decision.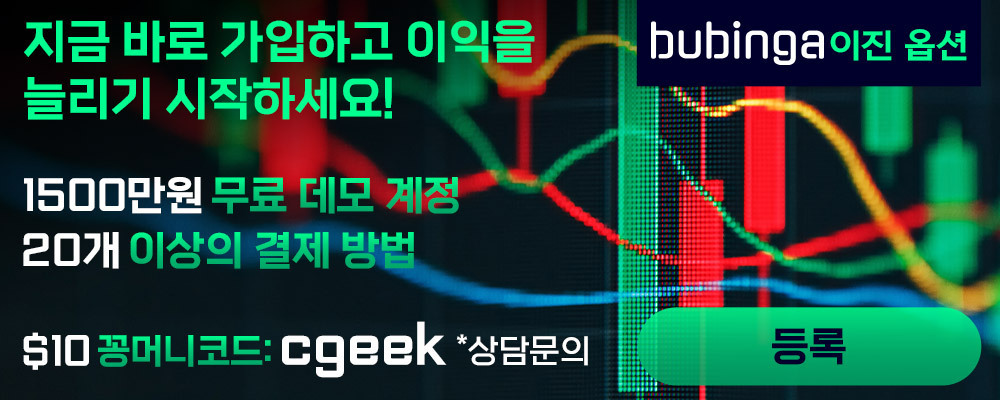 Meet Thievery Corp, because of many reason!
1. High fees, about 5% or 10% it depends of the coin.
2. Manipulate the trading sell and buy. Like you can see in the pic, when I tried to sell at lower price of they actually sell, every data was below the price I've targeted.
3. There is no assistant but a lazy robot that doesn't help you at all.

Please avoid this type of scumbags. Let's not support and enrich people like those on board of BitMart!!
Je retire 49€ commission 32€
Il me reste 17€
Je décide de tout retirer 129€ commission 62€ me reste 67€
A vous de juger
J'ai fui
Warning. As an ex- Bitmart user I can only advise everyone to avoid this exchange. The following points have occurred: 1. when transferring from Bitmart to another wallet, between 8-12% of the tokens are often lost. 2. coins/tokens are "frozen" without warning and can no longer be traded or paid out, i.e. Bitmart simply keeps the money. 3. use of bots to manipulate prices (prices outside Bitmart are clearly rising, at Bitmart clearly falling, these coins are then only tradeable on Bitmart but cannot be transferred, so be careful with coins/tokens that have only been activated for trading). 4. listing of very questionable coins (4 out of 20 ended with a rug-pull for me). 5. support tickets are not answered and marked as done after weeks. 6. Bitmart Telegram support kicked and banned me after inquiring about these issues.
Currently there is still close to 1000 USD on this exchange which cannot be transferred!
Gonzalo Fiscal
29 December 2021
BITMART NO ES CONFIABLE me acaban de robar 2500 USD de Saitama amigos !! No metan su dinero ahi
Alejandro
27 November 2021
No pongan su dinero ahí, son ladrones por naturaleza, fácil depositar pero no pueden retirar tan fácilmente, al final pienso yo más de un usuario se aburre de intentarlo y termina perdiendo su dinero. La verdad el Exchange menos confiable que existe. Yo perdí 100USD más las ganancias de mis trades. Se lo robaron todo.