BitMart Review 2021 - Is It Safe?
Full address:
Offices located in New York, Greater China, Seoul and Hong Kong. (The exchange does not disclose the exact location of its office)
Fees:
Default Fee: Maker 0.2500% / Taker 0.2500%.

Full fee schedule:
https://www.bitmart.com/fee/en
May 29, 2020
BitMart was established in 2017 and has offices in mainland China, Hong Kong, Seoul and New York. It aims to become a top digital asset trading platform. 
The trading list of BitMart has multiple currencies with most of them being paired against Bitcoin, Ethereum, Tether and internal currency of the platform, BMX. The BitMart mobile app is available on both App Store and Google Play markets. 
Apart from trading, BitMart offers a wide range of services, which includes, for example, staking and lending.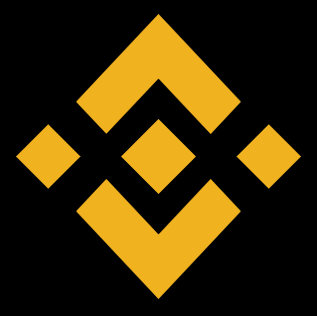 Get Profits with HODLing on Binance Earn
Generally, BitMart's Maker Fee is 0.100% and Taker Fee is 0.200%. But there are 8 fee levels tied to trading volume. A 25% discount is provided to the BMX token holders. The residents of some countries and states in the USA are not allowed as BitMart's customers.
Fatimah Rahman
19 August, 9:24 AM
I opened my BITMART account and discovered all my assets and trading history are gone. Sent an email to customer support and it's almost a week now with no response.
servizio cliente scandaloso, sono stato in attesa per più di 8 ore di fila ma senza successo! Ho avuto un bug assurdo che non mi faceva più utilizzare i miei USDT! Pesssimo, non lo consiglio affatto!
Sir my bitmart changed someone email id? Help
Emmnauel Sarfo
22 April, 7:09 PM
I do not trust this platform. I transferred money from Bittrex to Bitmart. The wallet address was correct but I never saw the funds in my Bitmart account. I sent email to Bitmart but they never responded. I think this platfrom is a joke.
Estoy tratando de retirar usdt de él Exchange pero aparece error errror ya verifique mi cuenta y aun así aparece error que molestia , solo me deja depositar más no retirar !!!!!
I joined 2 weeks ago and HORRIBLE Customer service with NO replies! I've lost money in transfer to this service, and they won't reply address. Its fraudulent and I'm reporting. Buyers beware with Bitmart!!😡‼️
Cloud
27 August 2020, 10:13 AM
The Chinese exchanges are that what I'm talking about. They are growing rapidly and their service are getting better and better.
Duce
11 January 2020, 10:57 AM
Bitmart is awesome. They resolved my issue with my funds and transactions within a couple of days. They are keeping in touch with the traders 24/7. I'm very glad to trade here. Freewallet met my expectations. They are true professionals.
Jory
9 January 2020, 8:18 PM
I was impressed by so big volume for a such small platform, I used to have about the fake data, I tried to use and I didn't notice any tricky move from the exchange. It needs to be recommended
Quarish
9 January 2020, 12:35 PM
The exchange without any solid reputation, but it looked quite all right and I decided to try. I'm traiding with BSV, and I've doing it for the month, I may say that all my operations were succeed , I'm satisfied with the work of the exchange.