BitBay Exchange Review 2023 - Is It Safe?
Full address:
BB Trade OÜ Lasnamäe linnaosa, Lõõtsa tn 5 Tallinn 11415, Estonia, ES Registration of Entrepreneurs number: 14814864 VAT Number: EE102200164
Fees:
30 DAY VOLUME IN EUR: MAKER / TAKER
875000: 0.17% / 0.25%

Full fee schedule: https://bitbay.net/en/fees
Fees:
30 DAY VOLUME IN EUR: MAKER / TAKER
875000: 0.17% / 0.25%

Full fee schedule: https://bitbay.net/en/fees
Apr 23, 2021
The growing adoption of blockchain technology and cryptocurrencies across the globe has continued at a fast pace. The past several years have seen a whole lot of crypto exchanges launched in a bid to maximize this growing need by many to embark on crypto trading.
Today we will be having a review of crypto exchange BitBay which is among the oldest crypto exchanges to still be in operation. The review is unbiased and objective and takes into account the resources available at the time of writing.
We will describe the features of this exchange and tell if BitBay is a secure legit operation or is it a scam? After reading this review, you would be able to decide whether BitBay is the right exchange for your trading requirements.
What Is BitBay?
BitBay is a cryptocurrency exchange that was founded in 2014 by crypto enthusiast Sylwester Suszek. This makes it one of the oldest crypto exchanges as it was launched before the crypto boom of 2017. 
Where Is BitBay Located?
BitBay is a Poland-based exchange and was primarily launched to offer Polish traders a secure and easier platform to trade cryptocurrencies.  Since its launch, BitBay has also opened two other branch offices in India and Holland.
BitBay enables traders to trade in popular digitokens like Bitcoin, Ethereum and Litecoin. In addition, the platform also lets users pay utility bills with Bitcoin and is one of the few exchanges that support Polish currency Zloty (PLN).
Today, BitBay has grown into one of the largest crypto exchanges in Europe with the platform boasting of over 800 thousand active users. It also conducts more than 1500 transactions per minute and has a large volume of Bitcoin within its platform.  
Supported Countries
BitBay as earlier we have earlier pointed out maintains a physical presence in Poland, India and the Netherlands. However, the platform is unregulated, which means that there are no restrictions on who can open an account at BitBay.
BitBay supports residents from countries across the globe and has nine language options which include, English, Portuguese, Russian, Polish, Chinese, Spanish, Brazilian Portuguese, Deutsch, and French.
It should be noted that Indian residents are required to fulfill a KYC form before they can be allowed to complete the signup process.
Supported Currencies
BitBay is a dual currency platform that allows users to trade in both cryptocurrencies and fiat currency. There are over 20 cryptocurrencies supported by the platform which includes the popular coins like Bitcoin, Ethereum, Litecoin and Bitcoin Cash.

Similarly, the platform supports four fiat currencies, which are the British Pound, US Dollar, Euro, and Polish Zloty. This makes the platform attractive to traders from across the globe as they can purchase cryptocurrencies with the three major international currencies.
Bitbay has a market volume of over $10 million with the Bitcoin representing 90% of the total volume of coins traded on the platform.
BitBay Payment Methods
BitBay like many crypto exchanges accepts different forms of payment methods on its platform.  The platform provides multiple options and is one of the most diverse in terms of payment options within the crypto market.
Some of these include bank transfers for fiat currencies to its platform for the purchase of cryptocurrencies.
In addition, users can deposit or withdraw cryptocurrencies from its inbuilt wallets provided by the exchange.
BitBay Fees
Deposit Fee
BitBay does not charge deposit fees for crypto transfers to its platform. It also charges zero deposit fees from wire transfer but maintains a minimum deposit amount for the four fiat currency on its platform.
BitBay only charges deposit fees for express deposits of the Polish Zloty with the figure pegged at 2% of the total amount.
Withdrawal Fees
BitBay has a comprehensive chart of withdrawal fees depending on the currency involved. Bitcoin has a withdrawal fee of 0.00045 while that of Ethereum is 0.00126 and Litecoin 0.005.
For Fiat currencies, the withdrawal fees also differ with the platform charging 0.25% for withdrawals to Dollar and Pound accounts.  Withdrawals to Euro account have a charge of 4 Euros.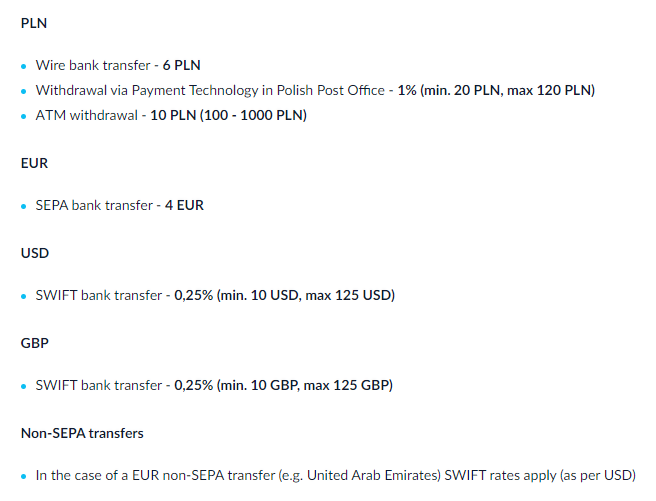 Polish residents have different charges depending on the withdrawal methods.  The platform also has a list of minimum withdrawal fees.
BitBay API and Mobile Support
BitBay uses a dedicated API with the crypto platform explaining the technology behind it with a detailed document file that can be found on the website.  BitBay like many crypto exchanges has mobile support for users.
The two mobile platforms supported by the exchange are Android and iOS devices. The mobile versions promise a streamlined trading experience and let users monitor trades in real-time.
User reviews regarding the app have been mixed with a large number revealing that BitBay could make more improvements to the mobile versions.
Security
BitBay deploys advanced security algorithms to protect user's data on its platform.  The platform uses end to end encrypted SSL connections.  The platform also guarantees the safety of user's information with a full backup of data and passwords encrypted.
In addition, all cryptocurrency funds deposited by users are kept in cold wallets which are the safest forms of storage for cryptocurrencies.  Fiat currencies are kept secured by partner banks leading to the BitBay having a good record with regards to security.
The crypto exchange also encourages users to implement 2FA verification in which a mail or text is sent to the user for confirmation when logging in. This largely prevents hacking and snoops form hackers.  
Since its inception, there have been no cases of hacks on its platform suggesting its security strength.
How To Create An Account?
Creating an account with BitBay, like most crypto exchanges is a simple process that involves a few steps. We will walk you through these steps with relevant images to assist you.
The first thing to do is to head over to their website BitBay.net and click on the register menu located on the upper region of the homepage. This would refer you to a separate tab where you would be presented with an option on what to register with.  In the picture below the only option is to create an account with an email.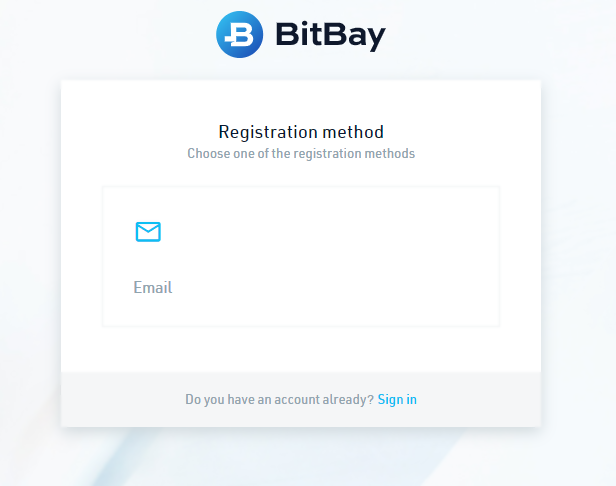 After inputting, your email, you would be required to tick the ''I am not a robot'' captcha challenge as well as ticking the terms and condition boxes. Click on the register button and you would receive a confirmation mail.

You'll get the email prompt within seconds, clicking on the confirm account menu would redirect you to the next phase of registration. In this phase, you would be required to input your preferred login details, password and a pin for hotline.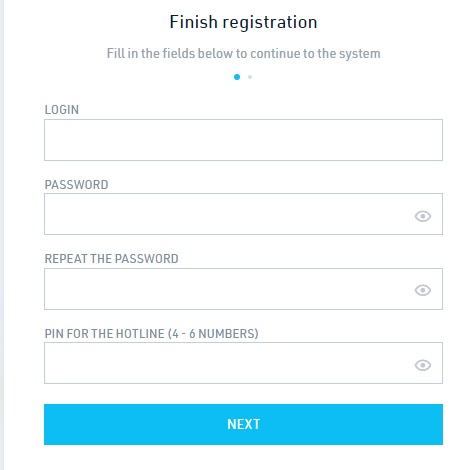 After clicking next, the final registration menu would appear. You would input your country and currency preference.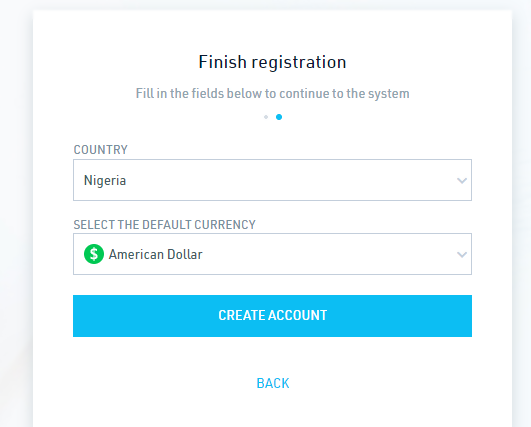 The currencies supported are Polish Zloty, Dollar, Pound, and Euro. After choosing your currency preference click on create account to complete the registration process.
You can log in to the account and begin trading. It is important to note that the account created would be limited as it is an unconfirmed account.
Verification
To verify your account, you'll need to log into your account and submit all the required documents.  The platform would also request your phone number which would be verified as part of the KYC process.
Documents for verification include Proof of address, Picture of National ID which would be uploaded as part of the BitBay KYC process.
BitBay Account Dashboard
After creating an account on BitBay, it redirects you to the dashboard which is surprisingly well detailed. You can check on the current market movements and also view your BitBay wallet.
The dashboard also provides a menu for depositing funds. When clicked upon, it redirects to a dropdown menu revealing both the crypto wallets and fiat wallets for easy deposits.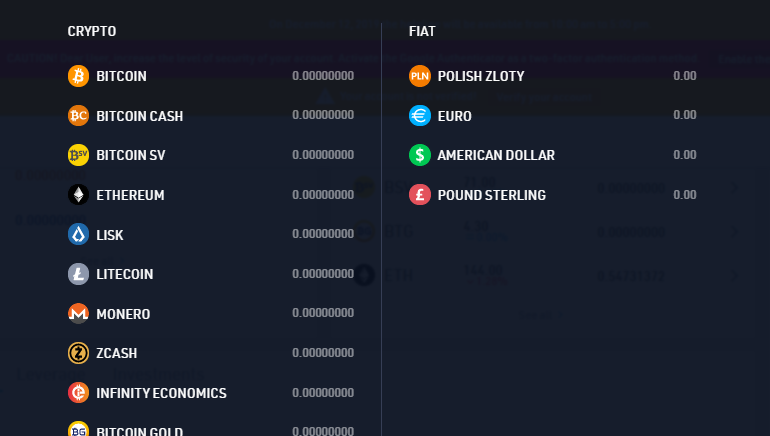 Trading Platform
BitBay like most crypto exchanges has an inbuilt trading platform that can be easily accessed. Bitbay cryptocurrency exchange trading platform is easy to use and is one of the interesting features of the exchange.
The trading platform is well designed with menus and features well arranged to help beginner traders. The major tabs are positioned in the left corner of the platform.

Traders are able to access different trading pairs with the platform supporting pairs against USD,PLN, BTC, and Euro. To purchase or sell cryptos or fiat currency is incredibly easy.
All you need to do is to input the amount you want to purchase and it would be automatically converted to the amount of the crypto you would receive once the conversion rate is processed.

In addition, you can view the latest transactions on the right-hand side of the platform with detailed information about the transactions. BitBay really tries with its trading platform as it is easy to understand and use.
However, it would have been nice to have a test account for newbies to test before engaging in the real deal. Despite this, the platform gives the industry standard with its attractive trading platform.
Support
BitBay website is available in English, Polish and seven other languages. The platform has a help center that is available to users at any time they need.
The help center menu has a comprehensive list of resources ranging from cryptocurrencies tutorials to FAQ details regarding BitBay.  Users can easily use the search tab to check for relevant articles that solve their problems which is cool.
We were impressed with the number of tutorial articles in the help center desk which is comparable to the very best crypto exchanges in the market.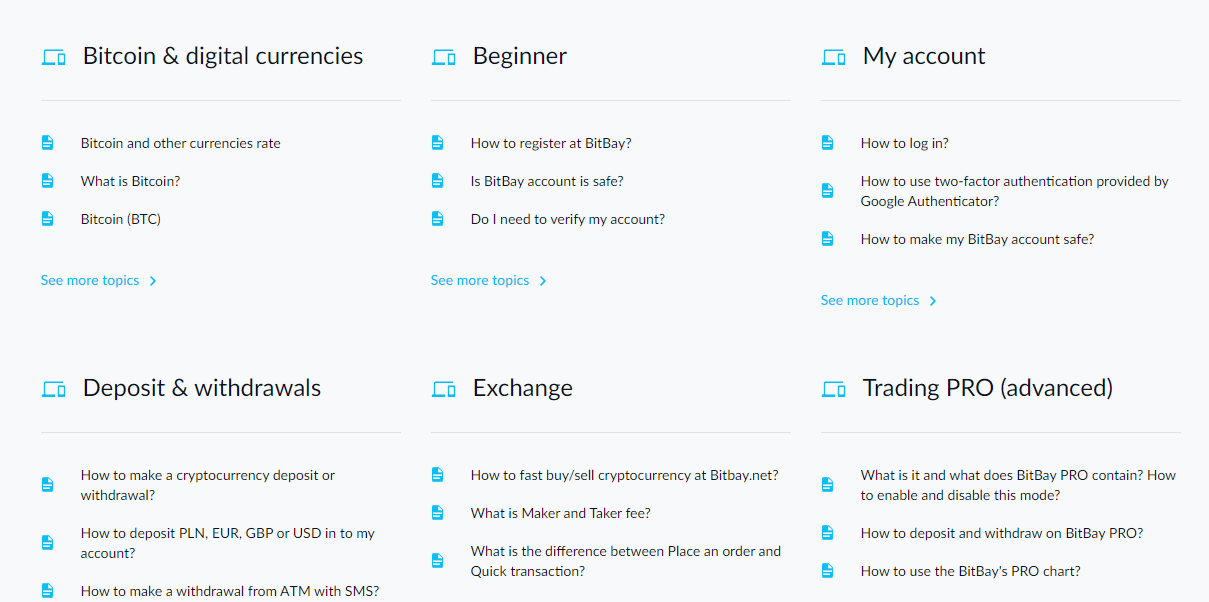 BitBay has telephone support available 7 days a week from 10 am to 6 pm.  The platform also has a list of dedicated email addresses that cater to different categories of requests by users.
Is BitBay Safe?
BitBay applies a number of measures to ensure that the funds and information of the exchange users are safe. Not many exchanges keep all the money of their customers in cold wallets, however, according to the BitBay website, 100% of the users' private keys are stored in the encrypted form offline with full redundancy. It means that if the BitBay servers get hacked, the criminals won't be able to steal users' coins. Fiat money of users is guaranteed and guarded by the exchange's partner banks. The website connection is secured with SSL encryption meaning that the use of the BitBay website is safe.
Users are offered several protection features. Just like many other crypto exchanges, BitBay supports 2-factor authentication. This feature requires installing a special app to the mobile device so the device will generate one-time passwords for signing in and withdrawals locally. So only the account owner will be able to enter the account or withdraw money. Hackers won't be able to get the one-time password. Alternatively one-time passwords can be received via email. This option is easier as you won't have to install an app but you should realize that if hackers will access your email, they will be able to break into your account and steal money.
More than that, setting a 4-digit safety PIN code is a mandatory requirement for all BitBay users. This PIN code is requested even when users contact the customer support service for any information. What makes security on the platform even better is that all deposits and withdrawals are validated by the BitBay staff. Suspicious transactions are blocked by the exchange team. Deposits without correct transfer titles are declined.
Despite all these security measures mentioned above, we can't say with complete confidence that BitBay is a safe platform. On Twitter we saw many customers complaining about inability to withdraw their funds. They claim that they have verified their accounts but the customer support ask them to complete KYC again and again. We don't know if these issues were eventually solved. We recommend doing your own research to understand if BitBay is a scam and can you trust this company.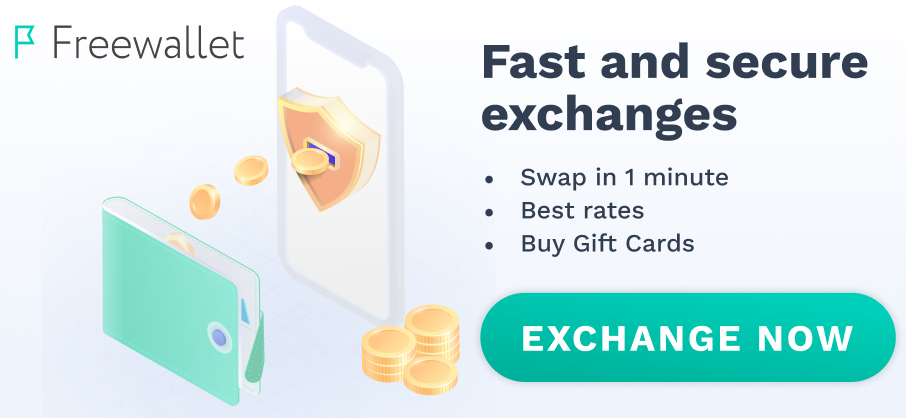 I mostly use it for day trading