Allcoin Review 2021 - Is It Safe?
May 29, 2020
Allcoin is a Centralized cryptocurrency exchange based in Canada. The exchange was launched in 2013. Allcoin has 59 available trading pairs and 25 coins. Deposits are Free on the exchange. Margin trading option is not available. It supports trading of Bitcoin, Ether and its own equity coin Qtum against the USD. Like many other not regulated exchange Allcoin isn't allowed in some countries like Africa, South America and the USA. The Allcoin's strongest point is its trading fees for takes, which is claimed to be 0.00%.
The exchange allows both fiat and cryptocurrency deposits. Additionally, AllCoin can accept deposits through both wire transfer and credit cards. AllCoin is asked to provide a telephone number and a secret code for confirmation. Moreover, it's demanded to provide the country of residency, Identification number, full names and date of birth. The trader is also supposed to add the Bank account details in order to process various transactions that will take place between the bank and AllCoin.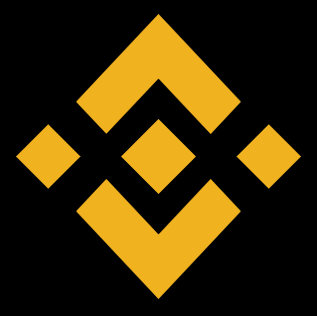 Get Profits with HODLing on Binance Earn
The free depositing and free keeping is a good start for a big investments.
Terres
15 November 2020, 7:03 PM
I'm enjoying using it, everything is fast and convinient.
Kilah
24 October 2020, 6:43 PM
It's still good despite the previous last maintenance and long pendings.
Well-operated centrilized exchange. Above any ny critics
Mur
5 August 2020, 4:28 PM
The deposits are free and withdrawals go with a small fee. A good traiding room.
Benny
7 January 2020, 4:21 AM
I've read many topics that they are scums, but frankly I've been traiding for a while and I didn't notice anything suspicion. I think, the speed could be faster, in general I like it
Kevin
11 October 2019, 8:59 PM
Allcoin is an old platform and I think it's a credible one. I am trading with some ERC20 coins and I haven't had bad experience with that. I would just note that I can wait a little bit longer then I expect but in the end my withdrawals or transactions is always completed.
Mark
8 October 2019, 10:58 AM
The support is quite nice, actually. They gave me the full instruction of the verification process and I done it pretty fast. At that moment my account is ok and I'm trading smoothly.
Alexander
2 October 2019, 6:59 PM
The great valuable thing of that exchange is the low commission. I think the commission is lower the average amount among the other cryptoexchange. The exchange is safe i've started trading in 2016 and my funds hasn't been stolen or hacked since then. The overall mark is good for Allcoin.
Craig
28 September 2019, 7:26 PM
I wouldn't say that exchange is awful, but I strongly believe that they have to do smth with the verification process. This process is not trying to protect the traders it's trying to piss them off. Why it is so difficult to complete?I understand, that there a lot of scumers ang hackers but sometimes it's a nonsense and can take the months to finish it.
Florence
27 September 2019, 6:35 PM
The platform is ok. I heard about a mass of criticism but I am trading without that big problem. I passed the verification just once and everything was all right. I stored here some of funds and make some kind of operations maybe 3 or 4 per week and never faced the unpleasant situation.
Timo
26 September 2019, 8:33 PM
My funds were frozen and I couldn't login, I used to think about the bad things. But eventually I got the solid answer from the support, I initiated 2fa without any problem and my account went back on normal. Now, I've been trading for three months and have no complaints.