Allbit Review 2021 - Is It Safe?
May 29, 2020
Allbit is one of the Decentralized cryptocurrency exchanges based in South Korea. The exchange was launched in 2018. According to the exchange website it's got a big liquidity volume which is about 20 millions $ for 2019. Allbit has 24 available trading pairs and 19 coins. Allbit declares that it supports a special decentralized network system. It's called "decentralized heterogeneous chain communication technology". The system includes pegging layers on both sides of a sidechain, in each transaction. As many other exchanges Allbit also issued its own token called APOT. Today the token can be traded only against the ETH at Allbit. The important thing, that there is no official restriction for the American citizens; they have possibility to use the exchange. The verification has the standard procedures of presenting id documents. Furthemore, All Deposits are Free on the exchange. The withdrawals are free as well; the exchange is able to charge some profit of the withdrawal but it has a symbolic value (for instance 0.004782 ETH when withdrawing ETH). Allbit doesn't have Fiat deposits option. Margin trading option is not available on the exchange. Despite the Korean origin, the exchange's website is available on English, Spanish, Chinese and Korean.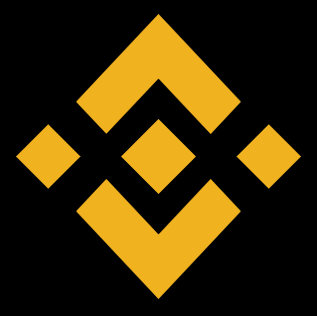 Get Profits with HODLing on Binance Earn
Helmund
27 December 2020, 9:41 PM
Good, but the fee is high.
Makar
13 December 2020, 10:45 PM
It's almost fine. But I wished the faster website, sometimes it's an extremely slow.
Exxet
9 November 2020, 9:09 AM
The safe and stable, that's what I needed.
Ezra
5 August 2020, 4:27 PM
Not so bad, it's some little bugs. In general, I'm contented
Matheo
11 July 2020, 5:17 PM
I'm not a Korean, but I found it cool. I like the low fee and good working trading system.
Emre
24 June 2020, 8:24 PM
I assume the Korean exchange works fine. It will have a large part of the traders attention because of helpful support and low fee.
Delph
8 January 2020, 6:14 PM
World wide orinted platform, but I feel lack of responsiveness. In general, the exchange is quite all right, but the work of the speed is not the greatest feature.
Mangus
30 November 2019, 8:43 AM
I love the design of the charts here, it looks cool, and I can easily compare any coins in it, that's very convinient. Furthermore, I am able to trade with the coins without any fees, a big plus.
York
28 November 2019, 10:41 AM
Sometimes, It doesn't work fast and I am forced to wait a long to finish all my operation. Besides that, I think it's ok to trade here, the big pros is definitely the absence of fee.
Jay
23 November 2019, 7:48 PM
I think that decentralized platform is developing rapidly and that's the future. Alibit is one this exchange and it shows a good result. The liquidity and the number of the coins are ok. Moreover, there is no fee, it's a very competitive exchange, in my opinion
Jong
11 October 2019, 8:57 PM
The Korean exchange is quite good. There is an opportunity to trade for non Korean citizen. The platform could be great if they fix the trading tools I think it's inconvenient but at the same time I can put up with that because of the absence of the fee, that's really great.
Vigo
9 October 2019, 7:59 PM
I must say that the exchange is good, the big advantage of it is the absence of fee. Additionally, it has fully operated web site and easy registration system. I'd give 5 stars to this exchange.
Boatmen
8 October 2019, 9:49 PM
Wow, there is no fee for any operations, that's amazing not to lose money on it. In addition, it looks quite stable and credible. Perfect platform to trade with.