Verasity Coin (VRA) Review 2022
May 21, 2022
Envisioned by an attorney and a software engineer and brought to life by a team of professionals, Verasity is a novelty in the crypto market. According to the official website, Verasity (VRA) is a token for participants and content creators in three niches:
e-sports
digital entertainment
ad-tech
Verasity is touted as a medium of value exchange across those three niches and the entire global digital economy, primarily as a way to prevent fraud. The name of the token reads "veracity", meaning "truthfulness".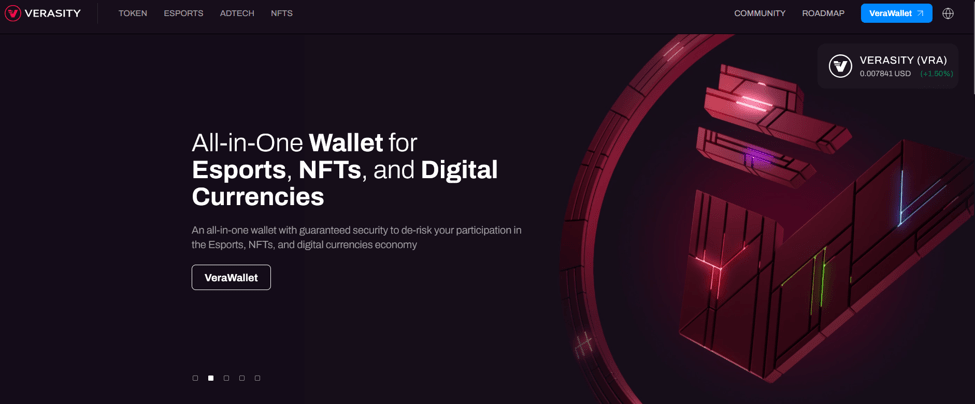 Read on to find out:
what is VRA crypto
how to buy Verasity coin
VRA crypto news
What is Verasity Crypto Currency?
According to the whitepaper, Verasity is a protocol and product layer platform designed to increase revenue and engagement for video content on any given platform. In addition, it aims to end video fraud and NFT fraud.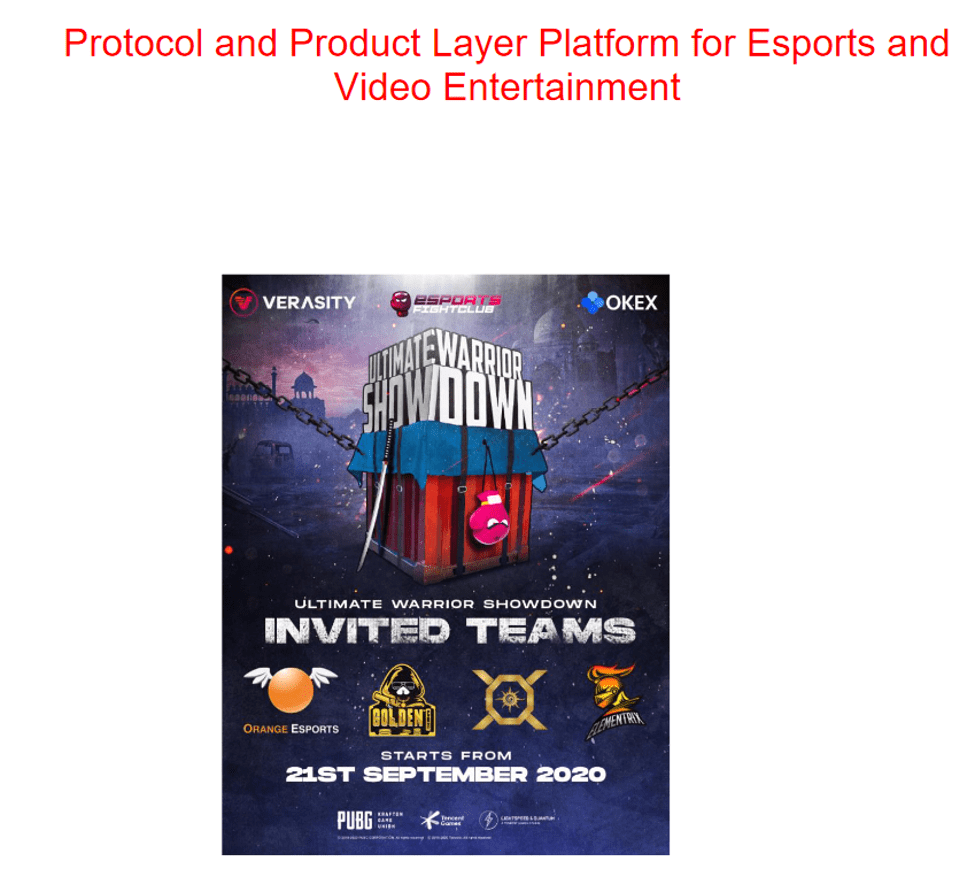 Use cases are laid out in the official announcement published in June 2020, listing:
VRA rewards
proprietary video layer
proprietary adstack
Proof of View
VeraWallet
The bottom of that page reveals the company is incorporated in the Cayman Islands and that the smart contract address is 0xf411903cbc70a74d22900a5de66a2dda66507255. Searching for that address leads to the VRA Ethplorer page that reveals more information on VRA, including its holders.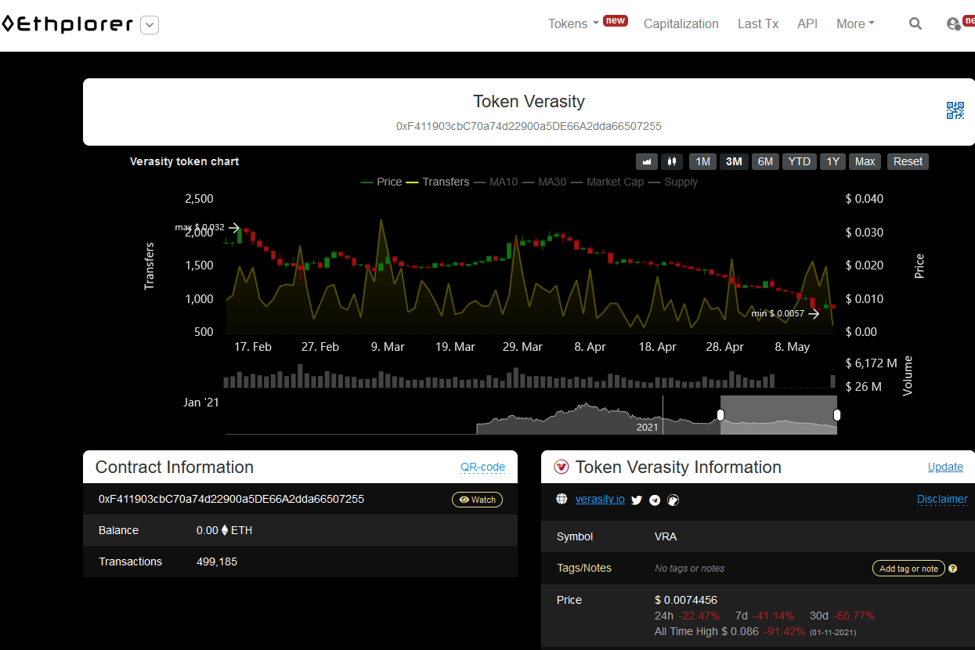 Evolution of E-Sports
The June announcement mentions Esports Fight Club, an e-sports platform fully owned and controlled by VRA that can host up to 8.6 million viewers during peak traffic times. A November 2021 press release states the Esports Fight Club was rebranded to VeraEsports. The layout looks strikingly similar to that of Twitch.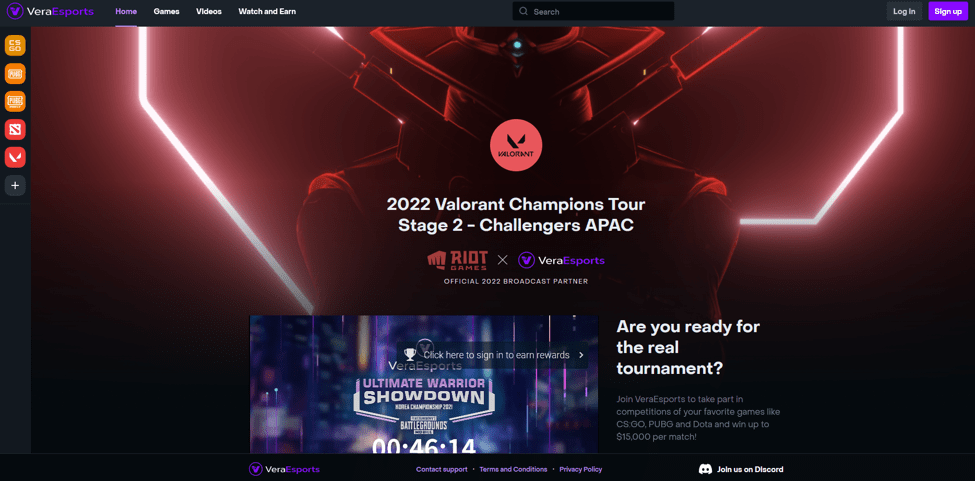 As of May 14, 2022, the streamed video games are:
CS: GO
PUBG
PUBG mobile
Dota 2
Valorant
Free Fire
Users can register and log in using Facebook, Twitch, VeraWallet, Kakao, Google, or e-mail. The website is exclusively for watching tournaments in the games mentioned above.
Digital Content Economy
Verasity.tv is a digital publisher aggregation website owned and operated by Verasity. Lesser known content creators from Youtube, Twitch, and other competitive streaming platforms can join Verasity.tv and get paid for their effort.
As explained in the Earn VRA section of the official website, viewers can earn VRA by watching videos or ads. The trophy displayed in the video turns green when a reward is available. Each ad provider has a rewards pool, with VRA doled out for watching the associated ads until the pool is exhausted.
Video ads
One selling point of Verasity, according to the official website, is the ability to combat video ad fraud. The description states it is a patented technology based on and powered by the blockchain, called VeraViews.
Verasity Patent
Patent No. US 10,956,931 B2, filed March 23, 2021, describes a "Proof of View" mechanism that operates via blockchain. The motivation for the invention is described as the need to distinguish between fake and genuine video views. The proposition is that video content creators with more views are more trustworthy and hence their views need to be vetted.
The Proof of View mechanism includes public logs displaying anonymized data on users who viewed the video in question. By using a Merkle hash tree, the amount of data in the logs is minimized while maintaining the data's authenticity. One application of Proof of View is that only those views that have been verified as genuine are added to the content creator's view count.
VeraWallet
VeraWallet is described on the official website as a multi-functional wallet with guaranteed security to minimize risk for users participating in supported activities. VRA holders can stake the coin for an 18.25% yield per year.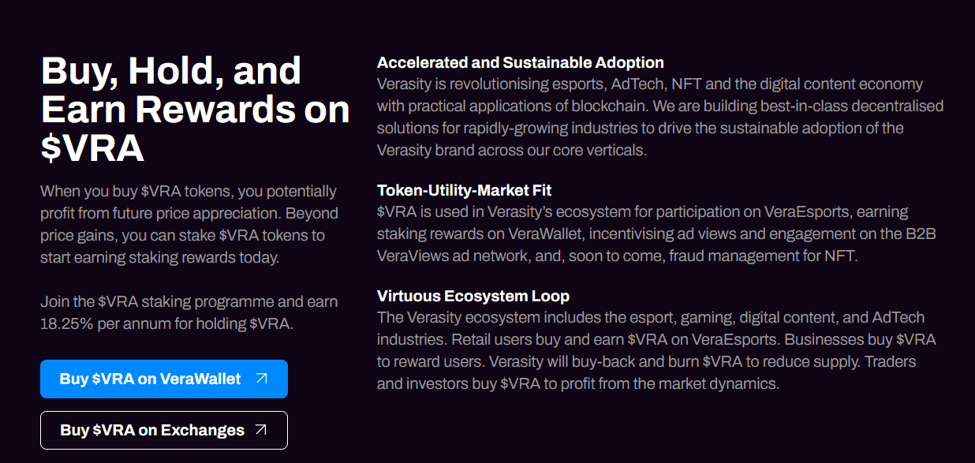 Use VeraWallet to send your VRA tokens to any Ethereum-compatible wallet. One notable feature is automated withdrawals. The support article claims it can speed up withdrawals.
VRA Crypto — Where To buy VRA Coin
A CoinMarketCap webpage states VRA can be bought on 36 exchanges as of May 14, 2022.
VRA Crypto — How To Buy VRA Coin
Visit the link above and click any entry in the column "Pairs" and you will be sent to the corresponding exchange's page. Log in and purchase the token.
Verasity Coin News
There isn't much news regarding VRA. The latest three entries in the News section on the official website are:
an undated press release on partnership with Brightcove regarding ad-tech
an explanation of VRA from November 2021
a press release announcing a VeraEsports event from November 2021
April 28, 2022, in the article published on Nasdaq.com, Verasity was mentioned as an under-the-radar crypto that has long-term investment potential if and when play-to-earn becomes a big part of the crypto ecosystem.
The Verasity Twitter account is active, engaging in a lively discussion with crypto enthusiasts and tech celebrities. The Reddit community is small but active, producing a handful of threads every day.
Verasity Coin Price Prediction
This section is neither an endorsement nor a condemnation of Verasity. Rather, it's an attempt to depict the volatility of the crypto market and Verasity's position in it. Any financial decisions you make are your responsibility.
May 12–14, the ticker on the official website showed one VRA was trading between 0.007841 and 0.007654 USD. That represents a 70% drop in value compared to mid-April 2022. The peak value was in October 2021, when VRA traded for $0.08.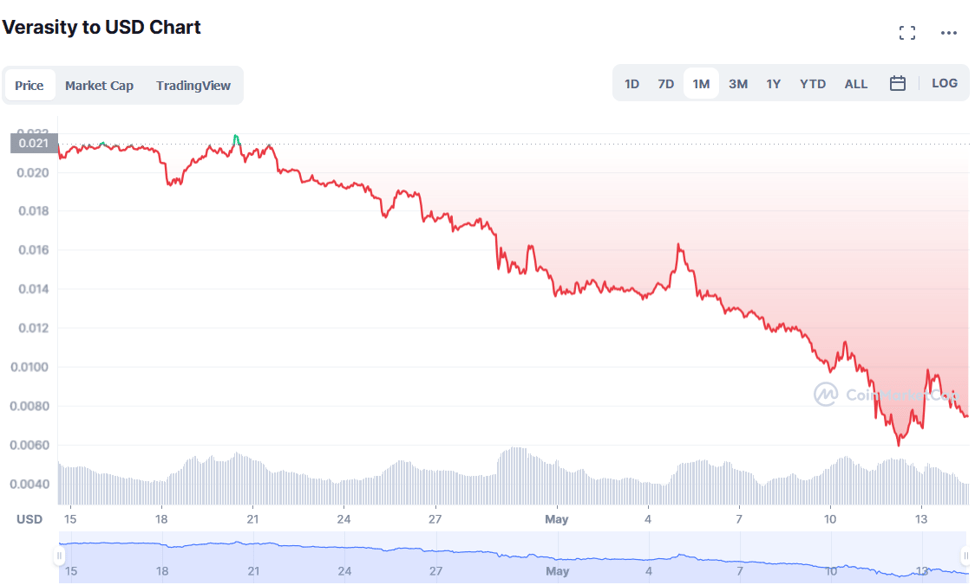 As with all utility tokens, the price is inversely correlated with usability. In other words, VRA's usability suffers when its price drastically rises, meaning the devs will do everything they can to keep the token affordable. If they fail, the price of the token may rise but people will shy away from using it.
Keep an eye out on VRA devs' announcements regarding the token — if they pivot away from video content verification, that may mean they will relax VRA price controls, allowing it to rise.
Conclusion
Verasity is an actual company with real ideas and products. However, the product portfolio is scattered across too many niches, raising suspicion if all can be equally maintained. VRA cryptocurrency has no reason to exist except to draw in crypto enthusiasts; by all accounts, Verasity operates like a traditional advertising agency that connects producers of ads with viewers. Who needs VeraViews when ad agencies already have a bulletproof tracking mechanism?
A huge red flag is that the VeraEsports website lets users log in using their Google, Twitch, or Facebook credentials. That is a serious security risk if/when Verasity steals or leaks user credentials and/or information. Regardless of the quality of its products, a crypto-based platform must expect to be hacked and protect its users' anonymity accordingly. Sadly, Verasity seems to be in the field only to make money, not provide quality products and services.
FAQ
Can Verasity go to the moon?
Not likely in the foreseeable future. Keep liquidity in mind if it does; if there's no liquidity, you will not be able to cash out.
How do I collect VRA?
The VRA tokens are automatically added to your wallet as soon as you collect the reward.
How come I never heard of VRA before?
VRA was first listed on March 9, 2022.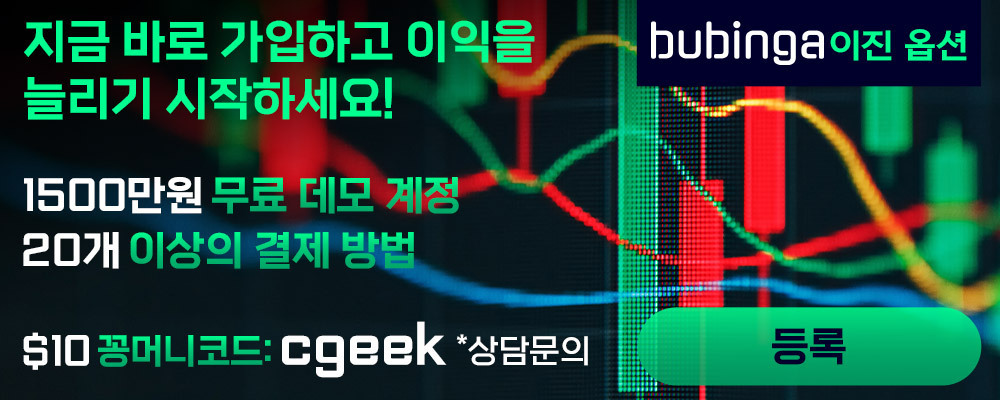 I have a certain number of coins, the value of which is falling every day.