NAGA Coin Review and Price 2021
Market cap:
$ 3,944,981.34064
Volume 24h:
$ 11,052.9911
Dec 10, 2020
NAGA Coin (NGC) is a utility token launched by the Germany-based fintech company NAGA Group AG. This token is used to connect the NAGA ecosystem with the outside asset markets. NAGA is used for trading in-game goods. In December 2017 the company raised a whopping amount of $50 million in the ICO. The NGC coin appeared on the market the same year on Christmas eve peaking at $4.33 on December 31. At the time of writing this article (December 2020), the asset is traded at around 5 cents with a market cap of over $4 million. NGC is available on NAGAX, HitBTC, Bittrex, and Sistemkoin.
NAGA Ecosystem Features
The NAGA Ecosystem is made up of the NAGA wallet and NAGA exchanges which are used for storing and trading cryptocurrencies, the Swipestox platform is used as a financial market, and SWITEX is a virtual goods trading platform. 
The NAGA crypto exchange provides an opportunity to trade using multiple accounts and withdraw money in BTC, USDT, ETH, and NGC. Crypto coins can be traded via the NAGAX service. National fiat currencies can be traded via the NGC account. The platform provides an opportunity to trade around 800 assets.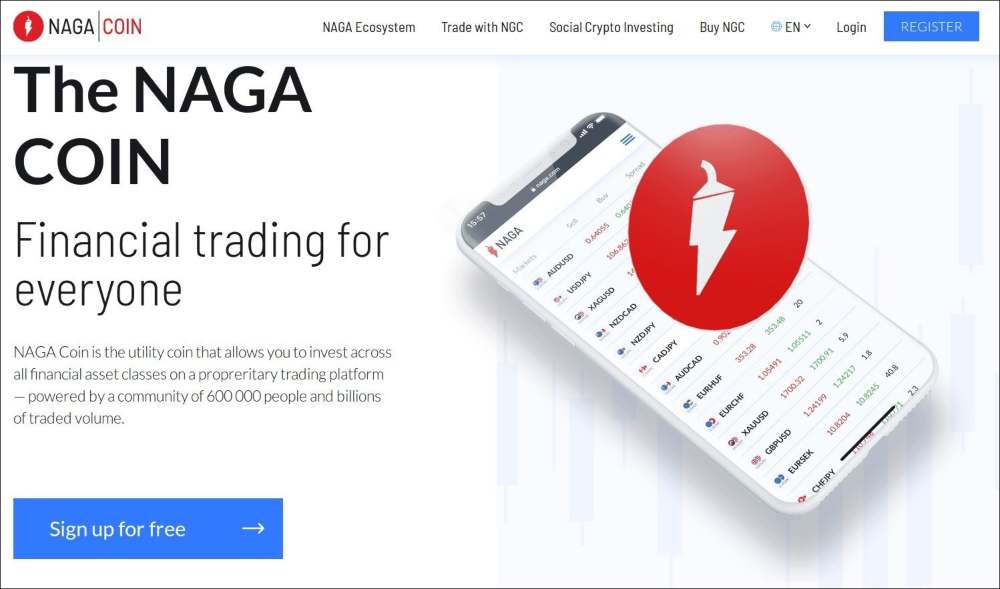 One of the most notable services of NAGA is a social trading platform. Users can learn of NAGA brokers, see their stats (how many people follow this broker, the broker's PL, the number of the completed trades, etc) and strategies, and decide to set the automatic copy trading based on the certain broker's actions. NAGA's interface is convenient for copy trading (a NAGA Autocopy feature). NAGA forms the personalized news feed for each user. From the feed, users can learn which assets go trendy and other considerable facts. The trading leaders' activity is displayed in the NAGA feed so other users can learn from it and copy trades striving to get the same results. In fact, each trader's activity is available for others on her/his account page. Every time someone copies a trader's actions, this trader gets a $0,6 reward from NAGA so getting on the list of the top traders creates new opportunities to boost the profit.
On Swipestox, users are capable of trading Bitcoin CDFs, Apple stocks, Gold, Oil, etc. More than that, it is possible to use leverage. For more convenience, the platform provides a mobile app to follow news and trade assets afoot. 
Access the markets? It's #SUPER easy. Check your open trades? SUPER simple. Buy stocks, enter the crypto space, manage your trading funds (fiat or #crypto)? It's SUPER flexible and enhanced! That's why it's called the #NAGA Super App! ➡️ https://t.co/4NDvMrGFwr pic.twitter.com/ZCYGAZS4Ic

— NAGA (@nagainvesting) December 9, 2020
Another important part of the NAGA ecosystem is a NAGA messenger. By some accounts, NAGA was the first platform to provide a trading-focused messenger. The service is well-suited for sharing trading-specific data like market analysis info. As such data can require an immediate reaction from the trader, the NAGA messenger provides the option to quickly proceed from the messenger to the trading interface. There are several types of chats in the NAGA messenger. First off, standard personal chats for direct messages between users. The second type is group chats where multiple traders can discuss the market trends, share their assumptions for future prices, and have other kinds of conversations. And finally, public chats moderated by the experts. Any NAGA user can join a public chat for educational purposes or to ask the industry professionals for advice, and so on.
Leveraged Trading
For traders looking to boost their profit, NAGA Markets provides 1:200 leverage. The US and Japanese users can face limitations from certain brokers. Most probably they can only enjoy 1:50 (for the US traders) and 1:25 (Japan traders) leverage. Even these smaller figures are quite high. Moreover, high leverage rates are associated with much higher possible losses. That's why it's better to approach this type of trading with caution. It requires much experience, attention, and a perfect understanding of market behavior and the exchange interface. There are people on the web, who say that things like margin trading are "crazy". Nevertheless, the option is available for NAGA customers and it's better to have such an opportunity than not to.
NAGA Trader
The NAGA TRADER platform is connecting brokers. To order to open a NAGA TRADER account one needs to create a trade account with the broker already connected to the platform. One of the most popular brokers on NAGA is NAGA markets. Opening an account with this broker provides access to multiple services including NAGA TRADER, NAGA Wallet, NAGA Stocks, NAGA Wealth, and NAGA Virtual. On NAGA Markets it is possible to trade cryptocurrencies, commodities, ETFs, stock CFDs, Forex sets, Indices, Equities, etc.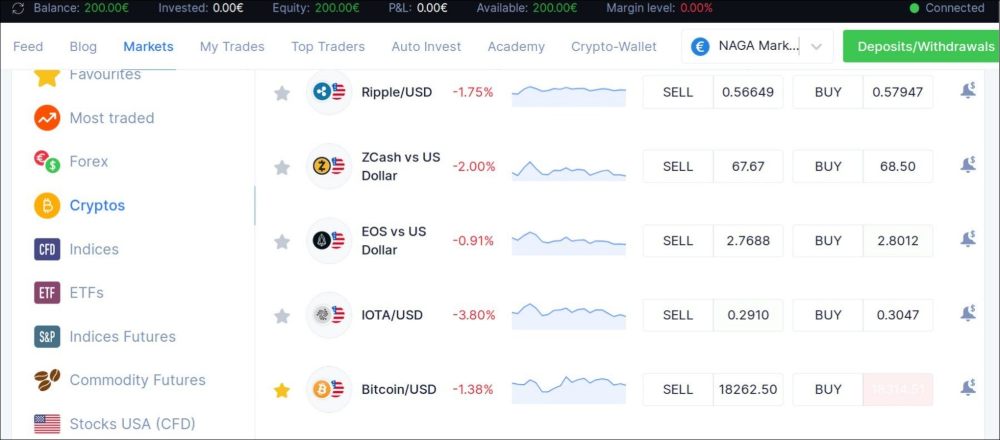 On NAGA TRADER traders can use an AI-based assistant CYBO to improve their trading skills, maximize profit, and avoid losses. CYBO is available for customers depositing a thousand Euro or more. CYBO is capable of choosing the traders with the highest profits and informing users about their trades. If CYBO points at some trader as a trader to follow or copy, it means that for sure this trader's strategies and efficiency fit the users' demands. More than that, CYBO is programmed to avoid risks, escaping trade mistakes, while aggregating the most possible profits without compromising the users' funds. Additionally, CYBO assists users who create their own custom strategies and adjust them to make them more profitable or/and less risky. All in all, trading bots are the trendy thing for a good reason, and NAGA presents a decent product in this sphere.
What makes NAGA TRADER especially convenient is the high number of withdrawal and deposit options. Users can do these operations via the NAGA card, bank cards, cryptocurrency wallets, wire transfer, and such services like Skrill, GiroPay, Neteller, and Trustly.
To start using your NAGA card you need to first activate it by following the steps attached in the letter you received with your card.

Read more: https://t.co/eSN6tECehs

Wanna know a secret?
NAGA Pay is on its way 🤫#NAGA_Card #NAGA_IBAN #Banking #SuperApp #NAGAPay pic.twitter.com/dNF1EgxSMk

— NAGA (@nagainvesting) November 12, 2020
As for fiat money supported by NAGA TRADER, the list includes the US dollar, Euro, Great Britain Pound, Poland złoty, and Swiss franc. The website is available in 14 languages namely English, German, Spanish, Italian, Polish, Chech, Portuguese, Holland, Vietnamese, Indonesian, 
Thai, Chinese, and Hungarian. The website is available for the residents of all countries. However, there are several countries where NAGA can be used with limitations. These countries are China, Japan, North Korea, Israel, Syria, Sudan, Iran, Yemen, Canada, and Belgium. A good choice of fiat money that can be deposited on NAGA and the multi-language interface makes this exchange a handy cryptocurrency gateway for people all around the globe. 
Nevertheless, the interface is considered as not novice-friendly and better suits the skilled traders. Moreover, rare traders manage to gain profit on trading CFDs — statistically, 4 of 5 traders lose their money on NAGA while trading CFDs. It means that this option is not recommended for anyone besides those who have a strong understanding of how to benefit from trading CFDs.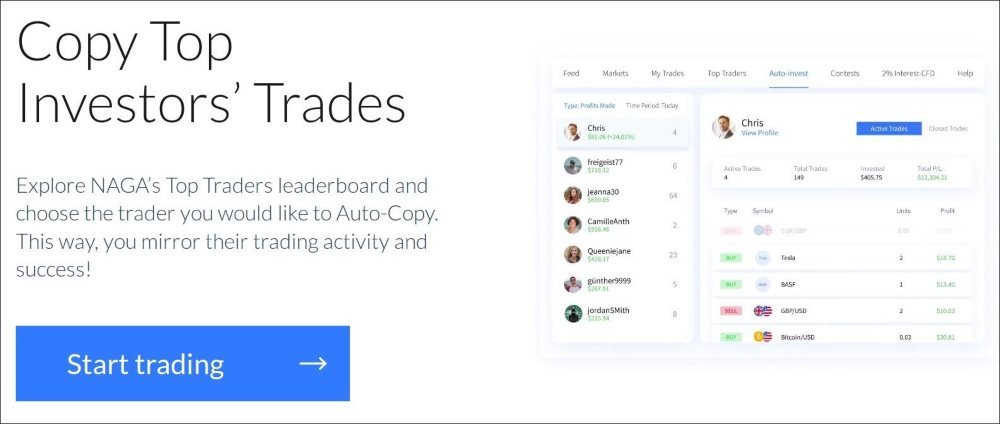 Traders can use and create custom templates that help to partly automate the trading process. The transparency of the platform (the ability to see the way others trade and see the trends appearing on the market at any given moment) provides users with many opportunities of learning from professional traders and following successful strategies. Traders can save themselves from losses via activating a NAGA Protector feature. It enables limits that can decrease profits to some extent, however it removes risks from the trading process. This feature can be good for beginners or those who just cannot afford losses at some point and is ready to jeopardize maximum profits in order to save what they already have. Another opportunity to level up the trading skills is watching the themed webinars and tutorials on the NAGA TRADER website. The NAGA Portfolios features can be used for copy trading. 
Fees & Limits
Fees NAGA doesn't take commissions for most of the instruments as brokers earn via spreads. On NAGA the USD/EUR spread is 1.2 which is more profitable than the market average. However, it's better to check for the current spread on the website as this value is changing from time to time. Trading stocks and ETFs is charged with fees. In the case of stocks trading the commission is 0.2% and for ETFs, the fee is 0.1%.
The thing that can turn the beginners off is a considerably high minimum deposit. The minimum sum that can be deposited on the NAGA exchange is €500. This makes the platform suitable only for people who already know what they want and how to get it. Actually, considering the fact that the platform is regulated and offers compensations, an AI-driven assistant bot can help to avoid losses, even the inexperienced users are not likely to lose much money if they don't try such risky actions as CDFs trading or using leverage. The minimum withdrawal is also quite high meaning that the platform is created for people trading in large amounts.
Is NAGA Trustworthy?
The Chinese fund FOSUN has ties with NAGA. Moreover, the company is backed by a German-based tech firm CySEC which means that NAGA is a regulated and law-abiding responsible platform. The company is following the European legal system. There is no chance that NAGA can be a scam. 
What makes NAGA more attractive is that the company provides compensation to users whose money gets affected by the company's brokers' bankruptcy. Thanks to the cooperation between NAGA and CySEC, customers might get about 20,000 Euro through the Compensation Fund in the situation if the broker goes insolvent. UK residents are paid 85,000 pounds. The users' assets are always stored separately from the funds of the company and in no way NAGA can misuse the customers' money. Brokers never access the users' money, too. Another feature aimed at saving traders' money is negative balance protection. It is an integrated stop-loss trigger that prevents customers from losing more than they actually have in the situation when the balance is going down and has a risk of landing at zero or even going down further. NAGA traders cannot lose more than they deposit.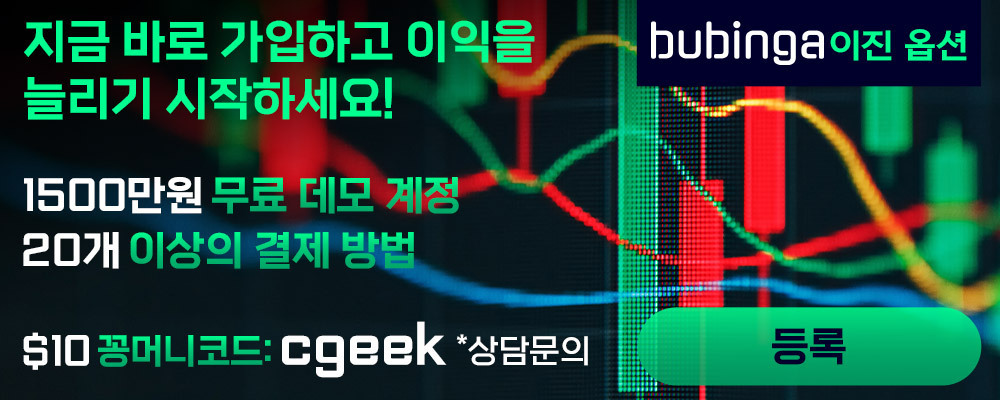 Well, I'm thinking about to buy some new coins, I guess Naga has some points to invest. I'll try it.