Elongate Crypto Coin (ELONGATE) Review 2022
Apr 18, 2022
What is Elongate?
Elongate crypto coin is a fast-growing token that came to be on March 25th, 2021. Created in the Binance Smart Chain, Elongate can be somewhat credited to Elon Musk and one of his tweets. Yes, you read that right!   And here's the proof: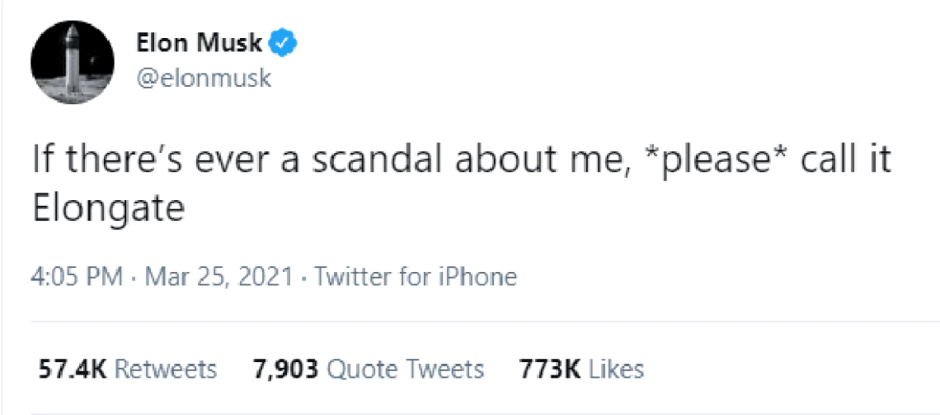 A blockchain developer decided to hop on that train and create Elongate coin. After a few days, some crypto community members joined their forces and decided to launch, manage and amplify the project. Its official CEO, Lorenzo Andree, works in IT and is based in Switzerland. Although ideal, Elon Musk has no affiliation with the project.
Elongate's Marketing director, Gene Rhode Fuensalida, describes the project as having a very specific mission of serving as a connection between digital endeavors and real-world ones. In his opinion, the world of Crypto is still a booming market for new opportunities, grossly overlooked or disregarded, and yet to be fully explored by people everywhere from all backgrounds (mass adoption much?). Paving the way for creating charity-oriented blockchain projects may help just with that. Besides betting on the philanthropy side of crypto investors through donations, an NFT platform was built and deployed in 2021, leaving an (even) deeper mark in the Web3 ecosystem.
Is Elongate crypto real?
Is Elongate coin even real? Yes! It was later officially incorporated into a company on July 23rd, 2021. The team behind it pledged more than $1.000.000 to be donated to several charitable institutions. Why? Because they saw an opportunity to ride the wave of the meme coins and Internet culture to change the philanthropy scenario by way of Web3.
Elongate news: What has been up with Elongate?
Bitcoinist published a nice article on Elongate and its charity-driven mission. In it, they explain the social impact movement the developer's team aims at and the very clear goal of contributing to charitable, just causes while also rewarding the token holders. In every transaction, a 10% fee is charged - 5% of this goes to holders, the other 5% to PancakeSwap liquidity pool. Out of this pool, 60% is donated to charity every week. A whopping total of  $3,490,000 had been donated already by September 2021.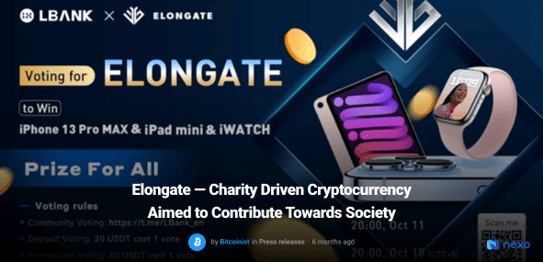 Elongate price prediction
If all this time you were looking for an Elongate crypto price prediction, you came to the right place. Now, you may be thinking: 'well, this Elongate business has the whole package: charity, a community behind it, an unforgettable name, and a clear vision. it must be an expensive token to acquire'. Not quite… As of April 9th, 2022, Elongate's coin price was $0.00000002877.

Source: CoinMarketCap
We can observe a significant price drop shortly after its launch, with an all-time high of $0.0000081 dropping drastically to $0.0000016 you may have collected some losses if you went in just before this big drop.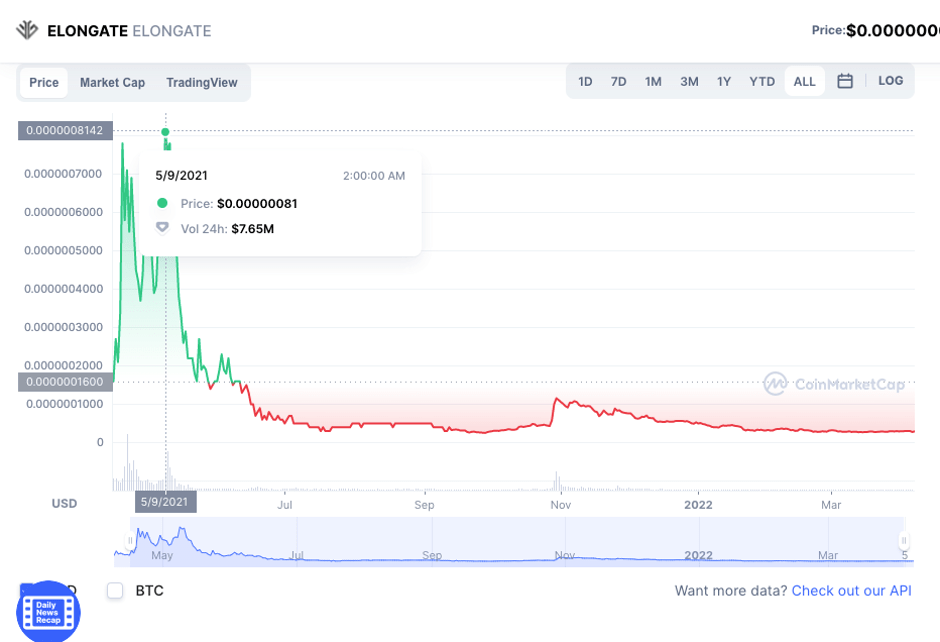 Now, this is fairly common with a lot of ICOs. The initial hype and project announcement cause the price to go up the charts and, after the dust is settled, the market does what it does best: it corrects. It takes away all our hopes of becoming overnight millionaires with that single coin we were betting on. In the aftermath of this drastic Elongate crypto coin value fall, it is clear that it has reached a (boring) but stable price spectrum, in the $0.000000025 and $0.000000040 mark. 
A slow and steady growth for this token is to be expected with its current trajectory: slow because there isn't a foreseeable circumstance in which Elongate's value just goes through the roof, and steady because the team behind the project is committed to the noble cause behind it and has been rightfully checking every mark on the roadmap.
Are you more of a visual learner? Check this cool Youtube video out for a more insightful explanation of the project's roadmap and milestones.
Having this sideways trend the token displays in the price charts, one can predict a rise in Elongate crypto value up to $0.0000020 in 2028. So if you were to buy now, certain gains in the 5-year mark are to be expected. Even so, do not forget our motto and DYOR, especially when it comes to such recent projects & respective tokens.
Is Elongate a good investment?
So maybe Elongate coin is not one of those altcoins that make our heart rush and goes up exponentially in just a matter of hours, but, as mentioned before, remember there's a tokenomics system in place that provides holders with a percentage of the transaction fees obtained from all the trades related to the project. So by simply staking and holding, you're getting some passive income right there.
Other cool sides to this project besides the social impact include being able to buy merch and become a holder from one (or several) NFTs that belong to the Prestige collection. By doing so, the possibility of re-selling and making a good profit from it adds to an already appealing initiative.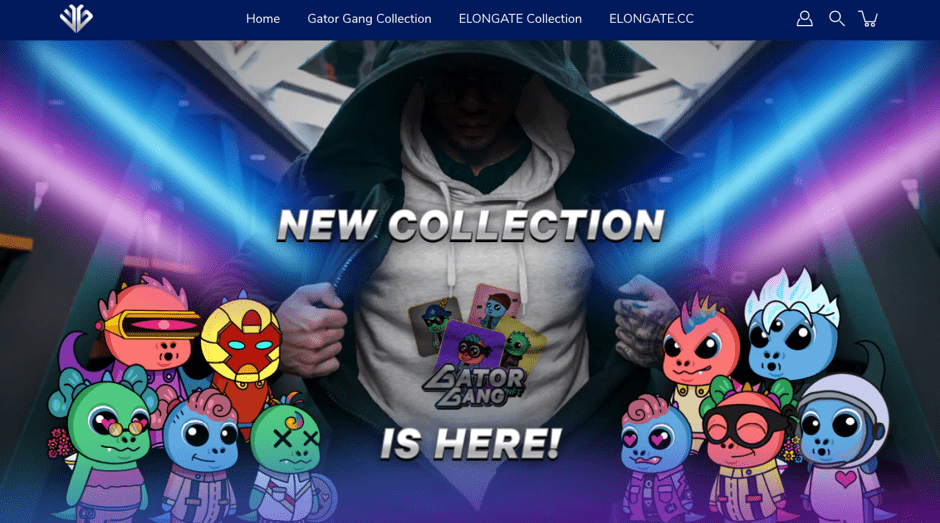 How and where to buy Elongate?
Now that we've covered the essentials aspects of this project and its token, if you are still wanting to be a part of this Elongate family, we'll tell you where you can buy it.
There's a pleasant variety of DEXes and exchanges you can get a hold of some of these tokens. The one and only PancakeSwap always come through (Elongate/WBNB), followed by MEXC, LBank, BitMart, and Decoin (Elongate/USDT). 
LBank has received a confidence score of 'High', while MEXC and BitMart got a 'Moderate'.

How can you buy it? If you're using PancakeSwap you need to have a wallet such as MetaMask or Bridge Wallet already with the WBNB deposited (take into consideration the transaction fee as well). If you're using an exchange like MEXC, all you have to do is create an account, deposit some fiat (that you must then exchange for crypto or crypto (USDT)) and you're all set. An Elongate shopping spree is not hard after all!
Are you also hoping on this charity/meme/crypto train?
Some of the charities Elongate has worked with are Big Green, Children International, Action Against Hunger, and The Ocean Cleanup - pretty huge organizations that work tirelessly in their noble endeavors. If you were looking for a more conscious, meaningful way of owning crypto, this coin may align with your ideals.
Although it has had a relatively short lifespan, the mission and vision the founders and the development team have are quite admirable and certainly align with important issues at hand that must be addressed if we are to move forward as a society.  Not only does an early inversion in this project allow for one single investor to own a considerable amount of its tokens (given the current price), but if the future price predictions do come true, a significant gain is also possible. Should these big holders keep the tokens, the reward mechanism for staking also presents a great chance of having your money produce more money while you sleep.
Also while you sleep, you can be a part of a socially conscious project that strives to make a change and keeps its pledges, ensuring you can still be charitable without having to actively look for and contribute to an organization yourself.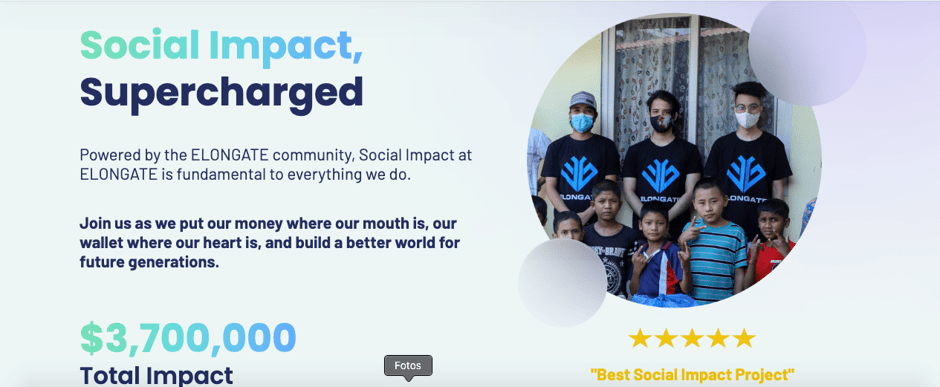 Source: elongate.cc/social-impact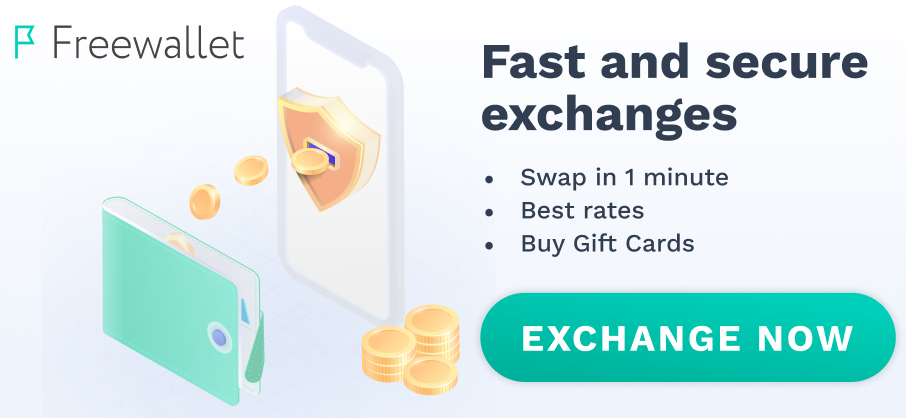 People make a lot of money on the name of Elon Musk. I believe that each promising coin should have its own technology, otherwise it is a scam.