Pump & Dump scheme: ParallelCoin has risen 400.000% during 1 day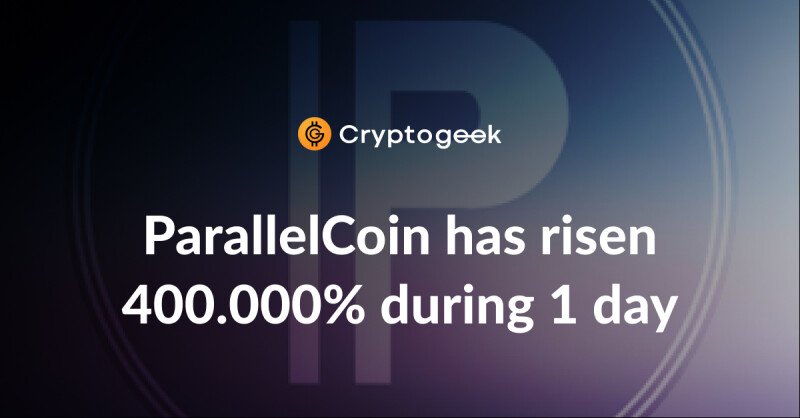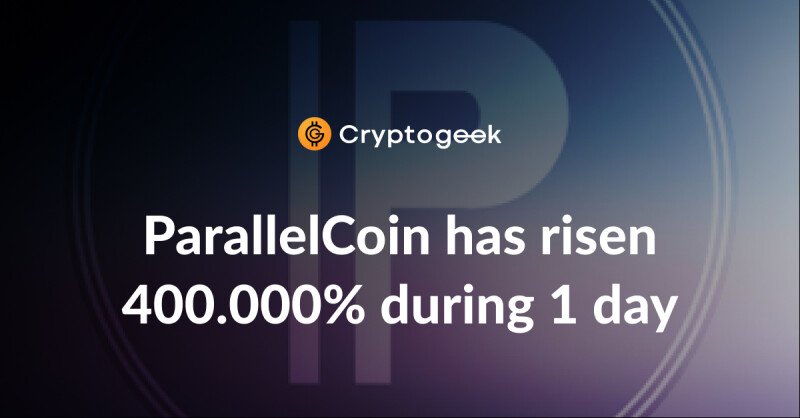 The price of the token soared from $ 1.5 to $ 6000, a similar increase can be associated with the use of the Pump & Dump scheme.
Coin ParallelCoin on the C-Patex exchange has risen 6.000 times during the day. There was no news or announcements from developers or representatives of the cryptocurrency. The Twitter user using the nickname Bitlord 01 thinks this is a typical example of using the Pump & Dump scheme.
A little-known coin with trading volumes of $ 189 107 and less than 300 subscribers on Twitter has been making a few posts during a couple of months, after which it is silent for a whole year, and so on since the emergence of the token. Probably, such revitalization in social media is associated with previous pumps. But due to the record pumping rate, they simply are not visible on the price chart.
"Similar schemes were common at an early stage of market development. A group of traders buys the entire stock of coins on the exchange, and then "pumping" the price to ridiculous values, as was done with ParallelCoin. Beginners buy and lose everything. Never get fooled or buy anything like that," -  the user wrote.
During the abnormal growth of ParallelCoin, Coinmarketcap turned off token support. Now the coin has dropped to its previous values and is trading at $ 2.
What do you think about it? Share in comments and follow us on Twitter!
Stay tuned with Cryptogeek and follow the cryptocurrency blog together and you won't miss the breaking next news!
---
---