How to Mine Komodo - Ultimate Guide 2022 | Cryptogeek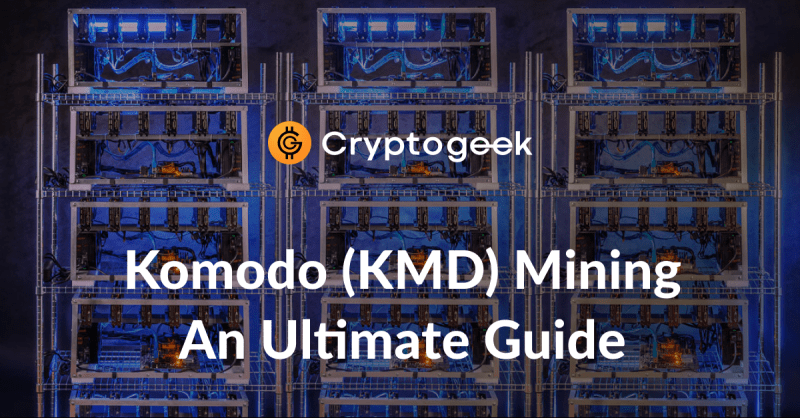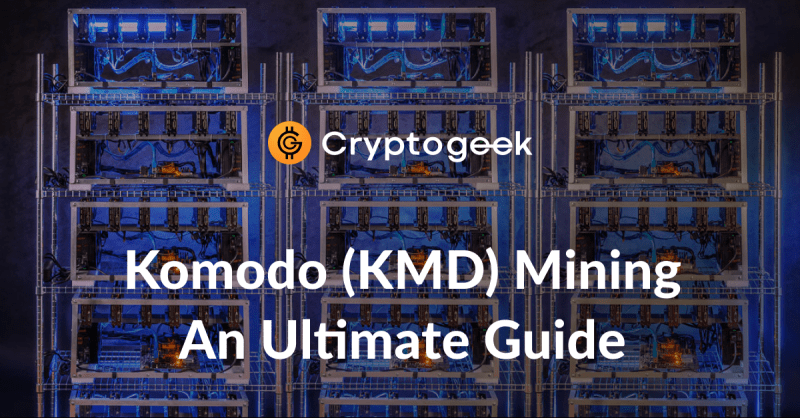 Although in recent years many blockchain projects emit tokens that cannot be mined, altcoins mining is still a thing. Mostly, it is possible thanks to cryptocurrencies created in the first half of 2010s. Mining difficulty made it hard to mine certain coins at home via a PC. Now this enterprise requires serious investment — people should buy fancy graphic processors in order to mine coins. More than that, miners have to deal with huge electricity bills that at times ruin the whole thing. Nevertheless, Komodo is one of the coins that you can start mining as soon as we'll explain how to do that from scratch. 
What Is Komodo?
Komodo is an open-source cross-blockchain platform that can be used for creating new blockchains and managing token sales. Komodo (KMD) was created as a Zcash fork in 2016. Zcash is a Bitcoin's fork, so Komodo has ties with both cryptocurrencies. The network relies on an original Delayed-Proof-of-Work (dPoW) consensus mechanism. This protocol is capable of recycling the Bitcoin network's hashes in order to maintain the Komodo ledger's immutability. One of the main features of dPoW blockchains is that they can be connected to any PoW blockchain. More than that, both consensus types are good for them.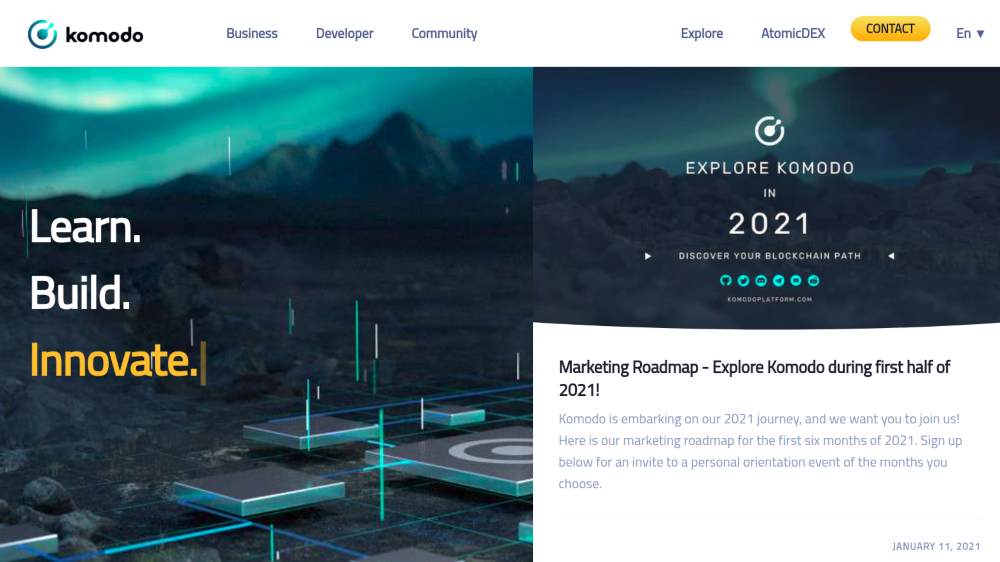 The project was brought to life by the SuperNET team. They were working to provide Komodo users with multiple features including a decentralized trading platform and mixing service. Lately, Komodo has been providing businesses with end-to-end secure and scalable solutions with intuitive adaptive design.
The #DEX Era Is Just Getting Started🦄⏩🥞⏩🌌 https://t.co/xE2A6zbFPN $BTC #Decentralization

— 🦎 Komodo (@KomodoPlatform) March 17, 2021
Komodo tokens (KMD) can be mined. The total supply is 200,000,000 KMD. The last coin will be mined in 2030. The coin is based on the Equihash algorithm. As of April 2021, KMD is ranked below top 150 coins ranged by market cap. The current price is over $2.8 while the all-time-high was over $11 (December 2017). In the first months of 2021, KMD was on the rise, just like the rest of the crypto market. The coin can be easily sold on such huge exchanges as Binance, HitBTC, Huobi Global, and Upbit. Currently there is less than 24% of the KMD hash that is coming from the pools and solo miners. Most of the hash rate originates from Komodo Notary Node (the node associated with the Bitcoin network). Over 4,600 KMD is produced per day.
How to Mine Komodo?
To start mining you should choose and prepare the mining hardware, a software, a mining pool, and a wallet for rewards. The more hash rate your mining rig (or device) provides, the more money you can make. Hash rate depends on the power of your mining rig (that's the most important factor), the stability of the Internet connection, the fairness of the mining pool, and mining software quality. 
It's better to mine using GPUs or an ASIC miner. It's not clear if CPUs are still good for Komodo mining. If you use GPUs make sure to check which drivers are the best for mining using these graphic cards and install them. Moderate overclocking can increase the hash power performance of your GPUs. However, you should be careful and avoid overheating. In general, mining is a noisy and hot process. You should make sure that your room with mining devices is cooled properly.
Komodo can be mined with Bitmain ASIC devices such as Bitmain Antminer Z9, Bitmain Antminer Z11, and others. Also you can opt to use Innosilicon A9 ZMaster and other models. Unlike GPUs, ASIC miners were coined for the sole occupation — fast & powerful mining of crypto coins. Bitcoins are mined only via industry-scale mining farms full of ASIC-devices. However, you can still mine Komodo. The coin is on the rise and can be sold on a number of venues.
You can try mining solo or in the pool. Solo mining means that you will keep the entire mining reward for yourself. Mining pools accumulate the hashing power of several miners. They can easily mine as tens and hundreds of rigs understandingly generate more power than one rig. However, all participants have to split the reward so everyone gets a chunk. Solo mining requires more time and demands much power. Currently the block reward for Komodo is 3 KMD. If you mine solo you get 3 KDM per block. In case if you mine in the pool, you have only fractions of this amount. Mining in the pool is more stable, however, the rewards are smaller. Komodo can be mined via several mining pools.
The list includes Suprnova, ALT Pool, Luxor, Luckpool, SoloPool, etc. Actually on SoloPool you can mine solo. This platform allows using ASIC miners as well as GPU rigs. Another option supported on SoloPool is using a hash rate rented on NiceHash hashing power market. On pools you should pay attention to what reward algorithms they support. PPLNS will probably better benefit those who keep their equipment mining 24/7. Those who mine on occasion would rather choose a PPS model. There are more models in existence. Do a research before choosing one of them. 
When you choose the mining pool it's better to look for the user feedback and make sure the pool allows its users to withdraw money, display hash rate fairly, and has honest payouts. Different mining pools can be compatible with different mining applications. You can mine Komodo using any Zcash mining application as both currencies are quite similar and are based on the Equihash algorithm. It is quite convenient as there are plenty of decent Zcash miners. There are such miners capable of Komodo mining as Claymore's Zcash AMD GPU miner, EWBF's CUDA Zcash miner, Optiminer/Zcash miner, and others.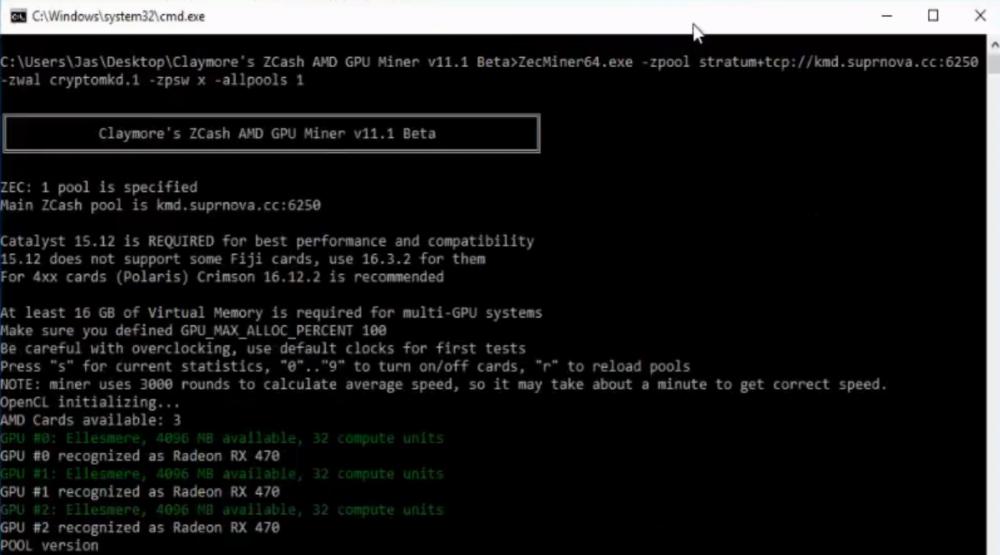 On a mining pool website or on a side website you will be able to do a benchmark for your mining rig to understand how much hashing power it can produce. When you know this figure, you should use a mining profitability calculator. Some mining pool websites have these calculators but it's better to use different independent mining profitability calculators to compare the results. If the mining pool's calculator provides a much lower profitability it's a bad sign. Most probably this pool doesn't display your real mining power and use part of your hash rate to mine coins for itself. Probably it's better to consider using other mining platforms. Profitability calculation requires providing the hash rate produced by your mining rig and the electricity costs in your location. Calculator is showing how much you can earn after the electricity costs are deducted. Don't forget that mining pools charge mining and withdrawal fees. On average, pools charge around 1% for mining itself. Withdrawal fees can differ significantly. If your mining rig doesn't let you mine in profit, you should think of buying more powerful devices for mining whether it's ASIC miners or more GPUs. Alternatively you can quit your intention to mine Komodo.
Choosing a wallet wisely is another important task. Happily Komodo is supported by diverse trusted wallets so finding the one that meets your demands isn't that hard. For instance, Komodo can be stored in established hardware wallets Ledger Nano S and Trezor which are often regarded to be the safest wallets. Another offline wallet capable of KMD storage is a Komodo Paper Wallet. As for other decent options there are such wallets as Atomic Wallet, Coinomi, Guarda Wallet, Abra, and others.
---
---