Where and How to Buy Garlicoin? Ultimate Guide by Cryptogeek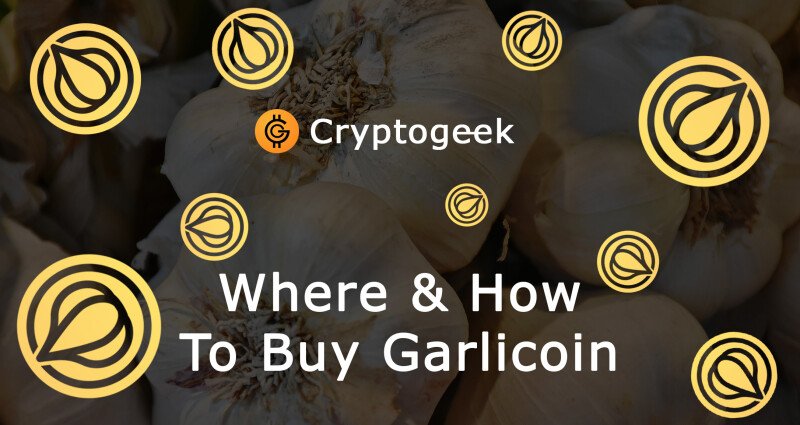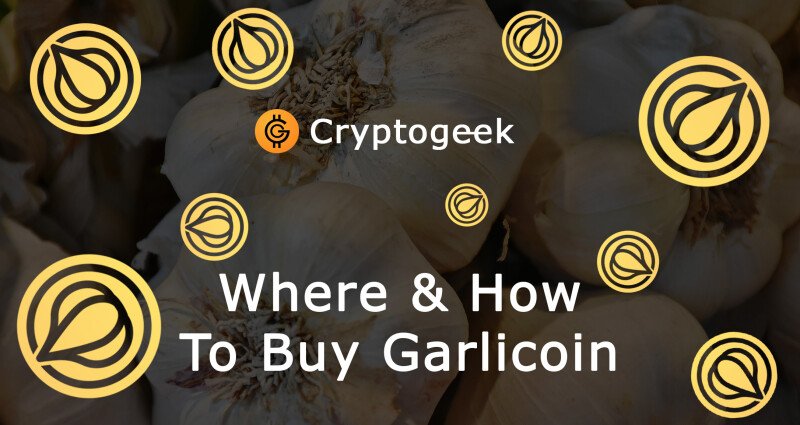 The crypto market is constantly increasing not only in popularity but also in size. Back in 2009, there was only one cryptocurrency, the popular Bitcoin. Today, the number reaches well over 6000, far more than the total number of fiat currencies. 
We all know the popular options, but today I'll talk about a less popular one – Garlicoin. The network went live at the beginning of 2018 developed as a coin that should help bring something new to the memecoin section of the crypto industry. The advantages the network aims to bring to the market are fast transactions with low fees and a proof-of-work algorithm that is ASIC resistant.
If you like this coin and appreciate what it represents, today I'll outline several exchanges where you can buy it.
Where to buy Garlicoin?
TradeOgre
In most cases, crypto exchanges offer some kind of information about who is behind the platform. In the case of TradeOgre, there is very limited information about that, which may unsettle some people. Despite that, it's a tested and proven exchange where you can purchase Garlicoin.

Apart from this token, the platform also gives you access to over 100 other coins, which is a decent number, considering that it's not as big of exchange as some of the more popular options. As for the fees, TradeOgre is quite an attractive option. The service charges a fixed rate of 0.2% on any trading, while you get dynamic fees for withdrawal.
Freiexchange
Freiexchange is a platform that takes a different approach from the previous one. The platform was created by a Norwegian team of developers in 2016, and the reason for that was that there weren't enough enhanced points for the native token Freicoin.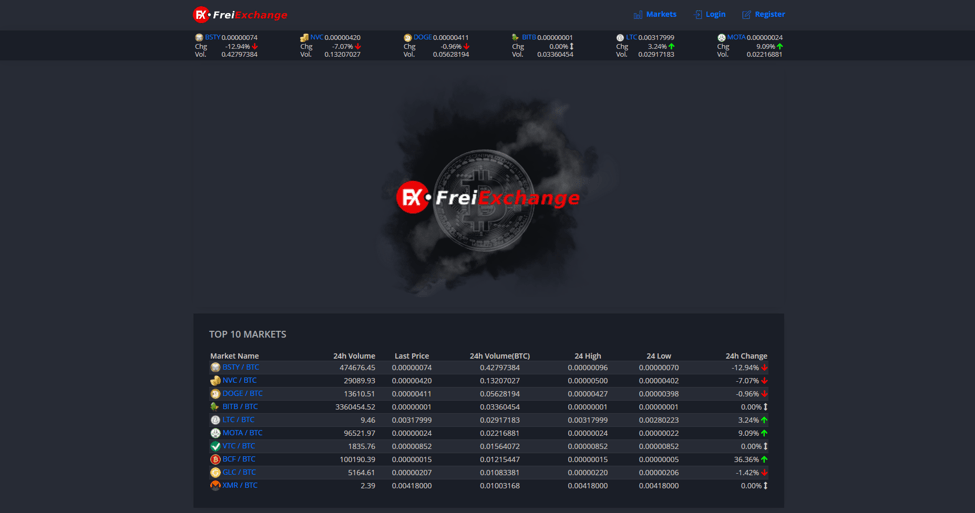 One thing that sets Freiexchange from the rest of the exchanges is the fees. As the service claims, there are no fees for trading, meaning that the maker and taker won't charge a little bit extra. This puts the platform on top as the best for trading. As for the withdrawal fees, they vary depending on the token in question, while there are no deposit fees. With a list of over 150 supported coins, among which is Garlicoin, Freiexchange offers a very good variety of options.
Uniswap
This next exchange needs no introduction. Uniswap is one of the most popular decentralized exchanges on the market and is an excellent option for purchasing Garlicoin. The platform was launched in 2018, and it was developed by a small team thanks to a small grant from the Ethereum foundation. 2 years later, the exchange was upgraded to its second version, bringing a lot of new features, among which is the inclusion of ERC20 pools. Today, the exchange is on its 3rd version.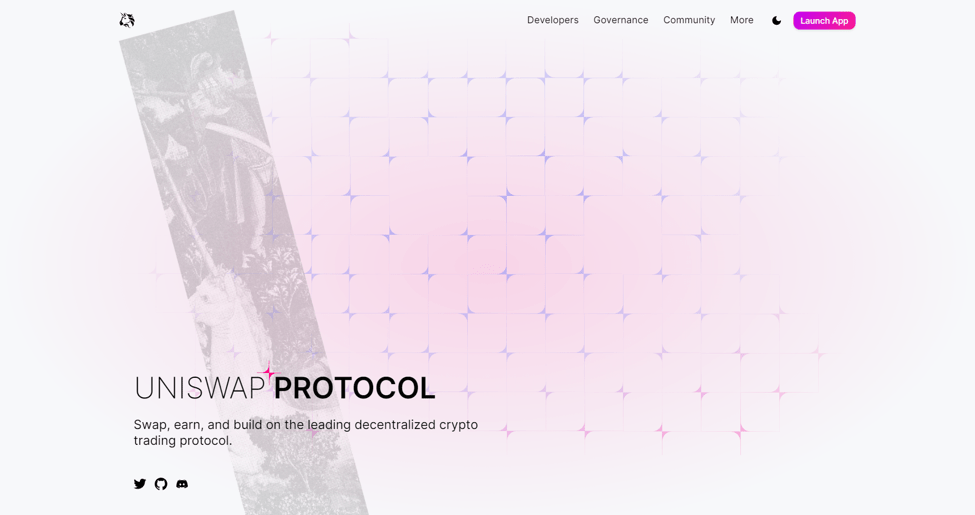 Garlicoin isn't the only crypto on the market, and Uniswap supports over 440 other tokens, which offers one of the best varieties. As for pairs, unfortunately, the number is a little over 900. A slight downside is the fees, and at 0.3% per swap, it's not the lowest on the market.
PancakeSwap
PancakeSwap is another decentralized exchange that is often considered the main rival of Uniswap. Developed on the Binance Smart Chain platform, this exchange has been in existence for about a year, but it managed to get high popularity thanks to the faster transactions and lower fees. On top of that, there is another advantage it has over Uniswap – the number of supported tokens.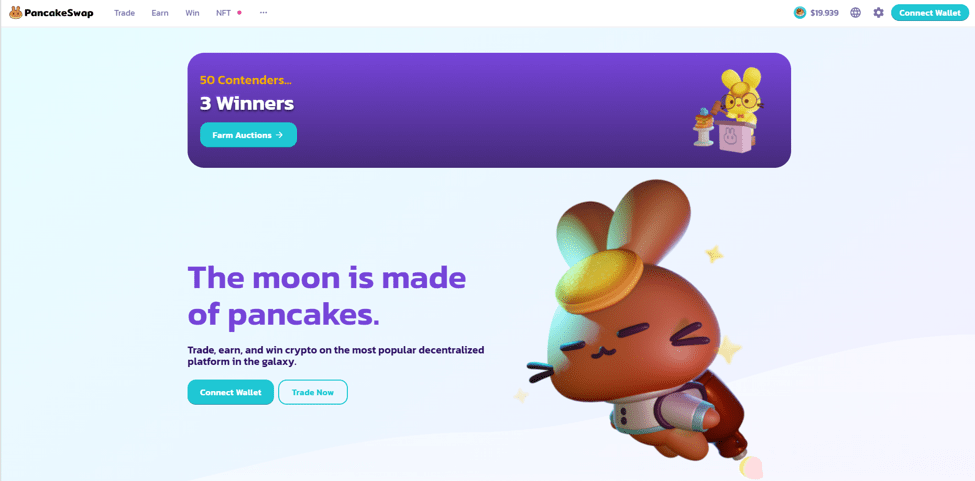 Apart from Garlicoin, PancakeSwap gives you access to well over 1600 coins, making it one of the most diverse exchanges on the market. On top of that, you have almost 10000 trading pairs, so flexibility won't be a problem.
Polarity Exchange
People looking to purchase Garlicoin on a simple to use exchange should check out Polarity. This service was launched in 2020 and is based in Cyprus, which prides itself on how the fee system works. Since there is no support for fiat currencies, there are no deposit or withdrawal fees. The only ones you have on the platform are the trading fees which are fixed and equal for the taker and maker.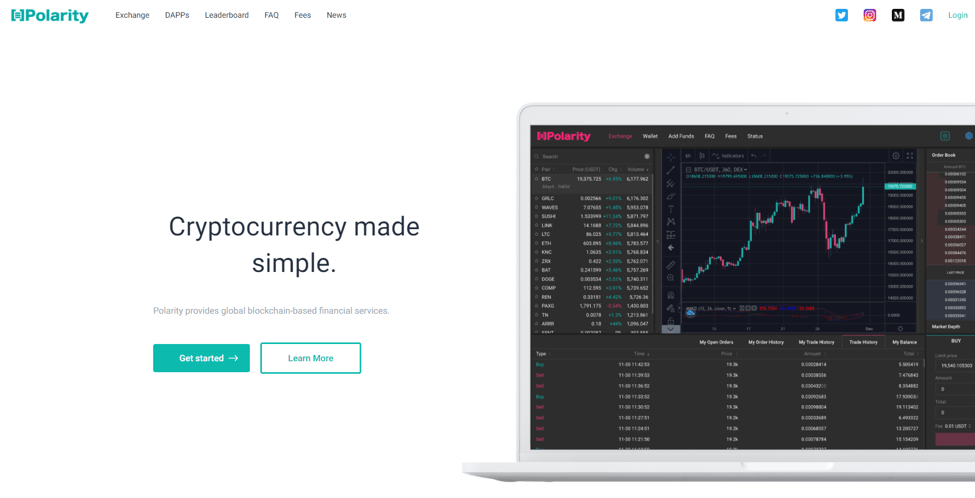 One thing that Polarity cannot brag about is the available tokens. With only 28 coins, including which is Garlicoin, this is a very limited platform. On top of that, the trading pairs are only with USDT, meaning that you get 28 pairs.
Crex24
Moving away from the younger contenders on this list, we reach Crex24, a popular exchange that has been around for several years. It launched in 2017 and quickly gained traction, offering plenty of trading and investment options. Backed by an easy-to-use interface aimed at novice traders, this is an excellent option for people that are just getting on board with crypto trading.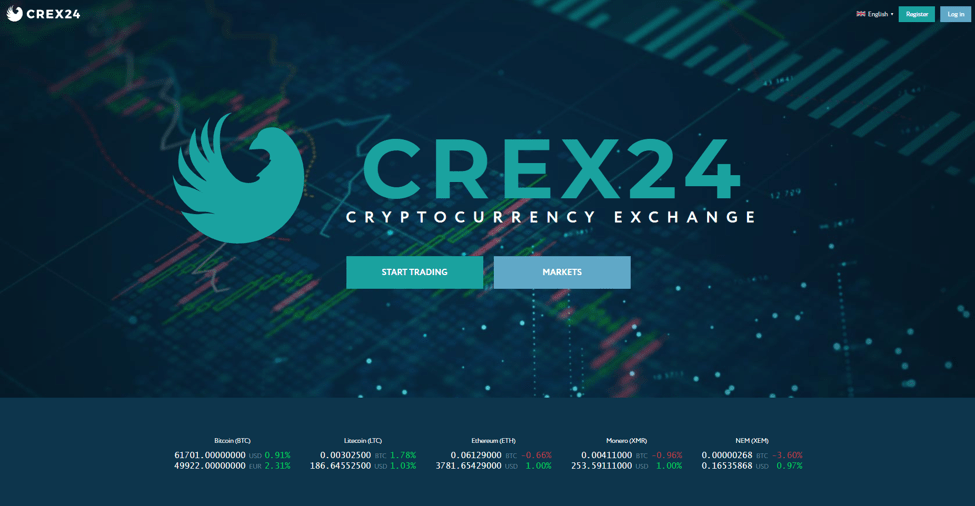 The platform has over 90 coins supported, including Garlicoin. Compared with some of the other contenders on this list, the number isn't industry-leading. Considering this, you shouldn't expect thousands of trading pairs as the platform only offers a little over 400. Depending on the monthly trading volume, the fees are flexible and can range from 0.06% to 0.1% for the maker and taker.
Txbit
The last entry on this list is Txbit, a platform that has been around for around two years. It was launched in 2019 and is based in the Netherlands, and is a great option for Garlicoin purchase. You get a friendly user interface that even novice traders will figure out, but there is a slight problem with purchasing the coin in question.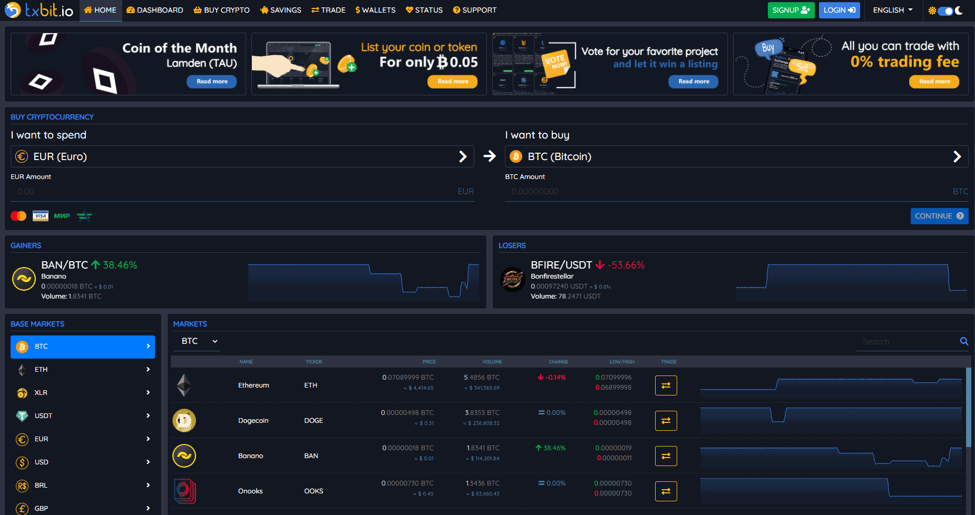 Even though the platform has fiat support, the problem is that for Garlicoin, you'll need to purchase BTC or ETH first, as those are the only two pairs that can be used for trading with the coin. In addition to those, you have 37 other pairs for you to choose from. As for the fees, Txbit has a fixed rate of 0.2% per trade for both sides.
How to buy Garlicoin?
You can start by choosing the platform you want to go for and sign up if there is a need for that. Once that's completed, the next step is to check if a verification process is required. The process will vary depending on the platform, so you will need to check the help page of the exchange to see how to get verified.
Next up is the purchasing process, and there are several ways to do it. Some platforms support fiat currencies, and you can buy Garlicoin directly, in which case you will enter your card information and purchase the coin.
There are also exchanges that have fiat support, but not for purchasing Garlicoin. In this case, you will buy one of the supported coins, like the example with Txbit, and then buy Garlicoin with one of the supported pairs.
Finally, there are the services that don't offer any kind of fiat support. In this case, if you are a first-time purchaser and don't hold any crypto, you will need to find another service to do so. Locate the Garlicoin trading pairs and check which are the coins that are supported and purchase one of those.
If you get stuck with either one of these, the support staff or FAQ sections are excellent on all of the mentioned exchanges, so you can get up and running pretty quickly.
---
---