Where and How to Buy FEG Token in 2022?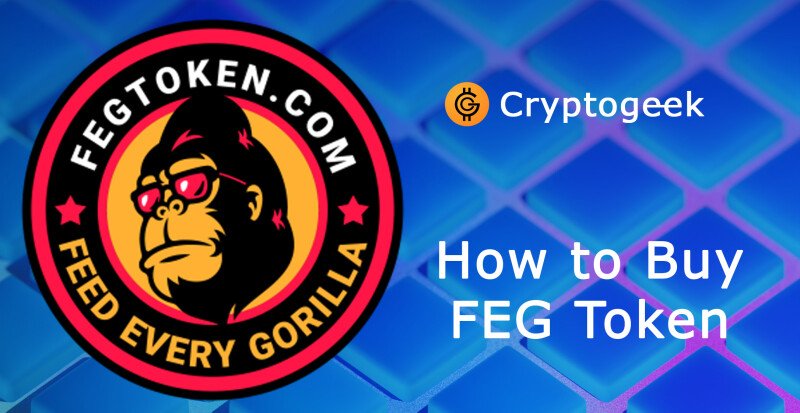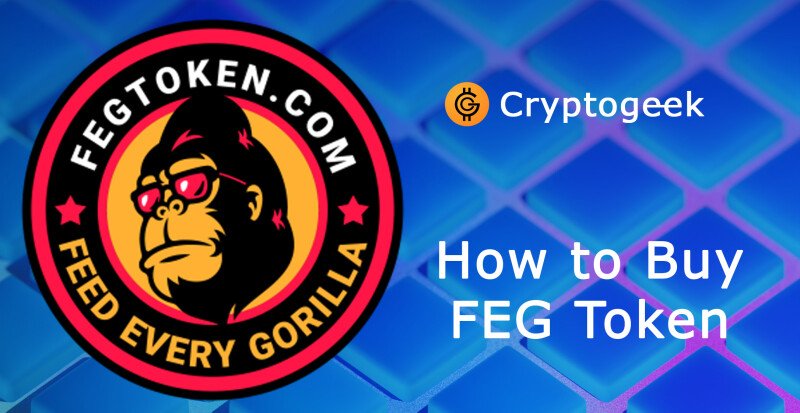 What is FEG Token?
FEG stands for "Feed All Gorillas" (which weirdly enough resonates with Bape, the Japanese street-wear brand). It is a decentralized transaction network, while the FEG token is its native governance token. It is featured both on Ethereum (ERC-20 standard) and Binance SmartChain (BEP-20 standard).
The token has an impressive supply of 100 quadrillion, which is evenly distributed between the Ethereum's and Binance's mart chain. FEG also introduces a curious tax system, which is pretty unusual in the unregulated Wild West world of crypto. Of each transaction, 1% is burnt, while 1% is distributed among other users on the chain. The team reserved no tokens for themselves, making all of them available to the public.
The FEG team is known for their aggressive development strategy. From March to September 2021, they created 6 separate products:
http://fegtoken.com
http://fegtrack.app
http://fegex.com
http://fegrox.com
http://fegradio.com
http://charts.fegex.com
Where to buy FEG?
As is the case with many lesser popular tokens, this one is available mostly on decentralized exchanges (if you're unsure what it is, check out our article on the topic): the giants PancakeSwap and Uniswap V2 (it's a bit different from Uniswap V1, you can read more about it) as well as Gate.io, XT.COM and BKEX. 
The only centralized exchange that features the token is Hotbit. 
Another good place to buy FEG is FEGex, the company's own crypto exchange. 
If you're unsure which exchange to choose, you can check out our reviews on them (like this one).
How to buy FEG Token on MetaMask?
Now let's cover buying FEG on MetaMask using the Binance SmartChain.
Open your Metamask app;
Click "Menu" (the button is in the top left corner) open settings;
Click "Networks";
Click "Add network" (the button should be at the bottom of the page);
Insert the following info:
Network name – Smart Chain
RPC Url – https://bsc-dataseed.binance.org/
Chain ID – 56
Symbol – NBN
Block Explorer URL – https://bscscan.com
Click "Save";
Deposit BNB into your wallet;
Click "Menu" and open settings;
Click "Browser";
Type in feg.exchange and click "Go";
Allow your wallet to connect to FegEx;
Select BNB in the "Rrom" field, click "max" near the "Balance" field and then diminish the amount by a little bit (in order to cover the fee);
Select FEGbsc into the "To" field;
Click "Swap"
There you go!
Is FEG a good investment?
Nobody can tell you for sure (not even we, unfortunately) – any investment is essentially a bet, especially the highly volatile and unpredictable crypto. But there is some data out there that can help you make an informed decision: the token's past performance on the market and price predictions.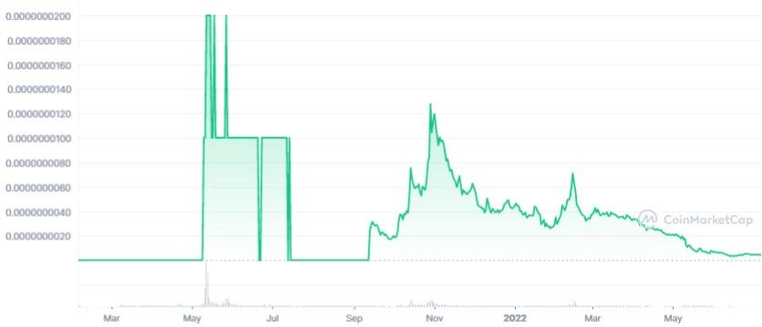 FEG Past Performance
The graph from CoinMarketCap is surprisingly good for a token that's listed way down in the list (#3542, to be precise). As we can see, the first seven months on the market (Feb – Sep 2021), The price fluctuations of the token have been mostly artificial, but it entered the general market on September 13, 2021, and from them on its performance has been pretty decent. Get ready for a lot of zeros after the decimal point!
FEG reached its all time high around Halloween (10/29/2021 = $0.00000001277), then peaked again on St. Valentine's Day (02/14/2022 = $0.000000007106). Seems like the token enjoys holidays a lot, right? It also reached 1 million holders right around its second birthday.
FEG has never entered a bearish period if we count from its inception, which is pretty unusual for any crypto, to be honest. However, it should be noted that the 90-day and 30-day graphs are overtly bearish. What's more, as of early July 2022, the token fell dangerously close to its launch price ($0.000000000443 compared to <$0.000000000001 on 09/12/2021)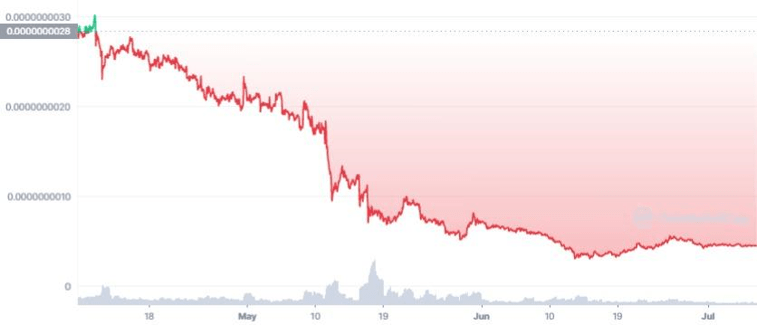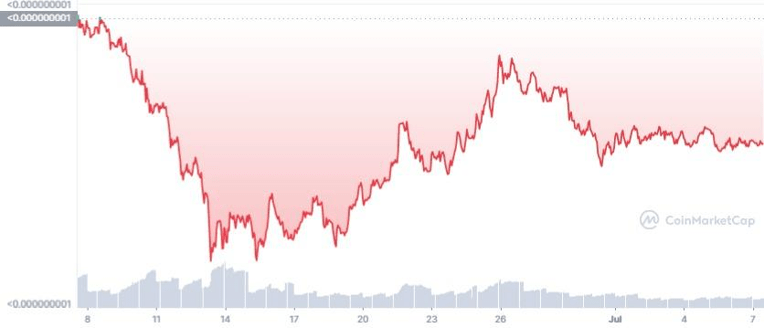 FEG Price Prediction
Now let's take a look at some price predictions from prominent platforms in the industry.
DigitalCoinPrice believes the token will rise by 57% in 6 months and by 165% in 3 years ($0.0000000086 and $0.0000000145 respectively).
WalletInvestor thinks FEG might rise by 80% in 1 year and reach a price of $0.000000012 in 5 years.
Cryptopolitan is less sanguine in the short term: it predicts that the price of the token will fluctuate insignificantly in the few years to come. However, it will allegedly jump 
FAQ
Who is behind FEG?
As is the case with many crypto (the trend must have started with Bitcoin), we don't know. But at least we have a nickname of the developer – FEGrox. He has nearly 50k readers on his Twitter account; on his social media, he mainly claims to potentially be an alien and aggressively promotes DeFi (even through his nickname: @lifeisdefi).
Should I invest in FEG?
That's a tough question. On one hand, we have extremely positive forecasts from different sources. On the other hand, there is the recent performance of the coin's price, which is not that good. At the end of the day, one dollar will get you more than 2 billion FEG tokens (2 260 774 772 at a price of 0.00000000044), and large figures always look good in one's wallet, don't they?
Conclusion
As always, the classic afterword: this article does not contain any direct financial advice. All we did was provide you with information from open sources and our own humble conclusion from it. Any investment decision that you make will be entirely on you. Good luck!
---
---