Charles Hoskinson Net Worth - Cardano Founder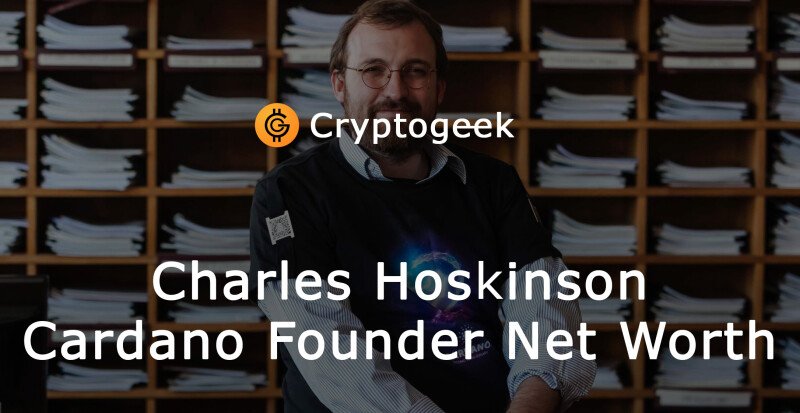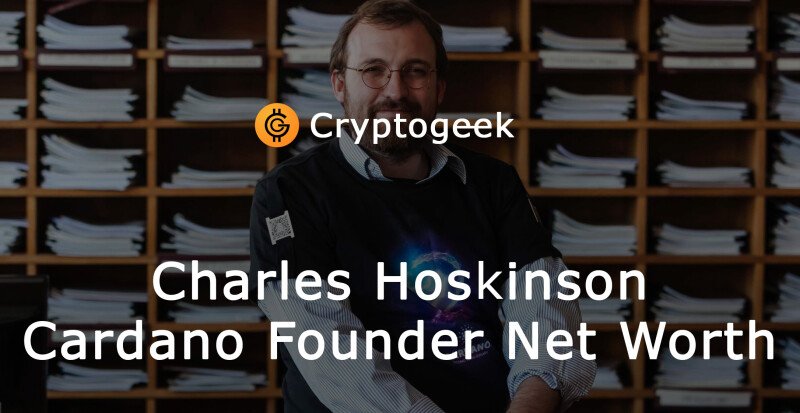 While digital currency wasn't as famous as it used to be a few years back, it has now taken the world by storm. Many faces and names have worked towards the digital currency industry, better known as cryptocurrency.
These people have not only worked in this field but have helped to expand it further. Among many such names, Charles Hoskinson shines very brightly.
This man turned his passion into his profession and took his love for crypto and computers combined to the next level. Interested to learn about him, then keep on reading below.
The Early Life of Charles Hoskinson
On November 5th, 1987, Charles Hoskinson was born in Hawaii, USA. He initially aspired to be a surgeon considering his family holds a long lineage of doctors, from his grandfather, father, and even brothers. However, he decided to break the monotonous cycle when he got introduced to computers.
The computer technology in the early 90s intrigued Charles very much. He spent hours sitting on a computer and was in awe of its functionalities, and wanted to learn more.
Hence, computer software became the main subject of his professional career, and he slid the medicine dream to the side. Speaking of Charles's education, it sure has played a pivotal role in shaping him. If you want to know about his early education, hop on below.
Charles Hoskinson Education and Professional Aspirations
Charles Hoskinson was a bright student and pretty intelligent since the beginning. He didn't attend any public school, and his parent's homeschooled him until he reached the end of high school.
Once done with high school, the young mind moved on to attend the Metropolitan State University of Denver, where he got a degree in number theory and mathematical logic. Considering that he was always keen on studying, he expanded his education until his PH.D. However, for reasons unknown, he left his Ph.D. in between.
After this, he moved on to work at a consulting firm. Upon working for a few years, he got introduced to Cryptocurrency and Bitcoins. The aspect of digital currency intrigued him so much that he left his job and moved on to establish businesses related to this. Since then, his devotion to crypto has only increased, and he has never looked back.
Charles Hoskinson Crypto Ventures – From Bitshares to IOHK
Charles Hokinson's initial steps in the world of crypto were taken through Invictus Innovations, a company that he formed with Dan Larimer. Charles launched the Bitshares network through this service.
In 2013, he also started a Bitcoin Education Project, which schooled people on the demands and future worth of the cryptocurrency. This venture introduced him to Vitalik Buterin, with whom and eight other people he laid the foundation for Ethereum.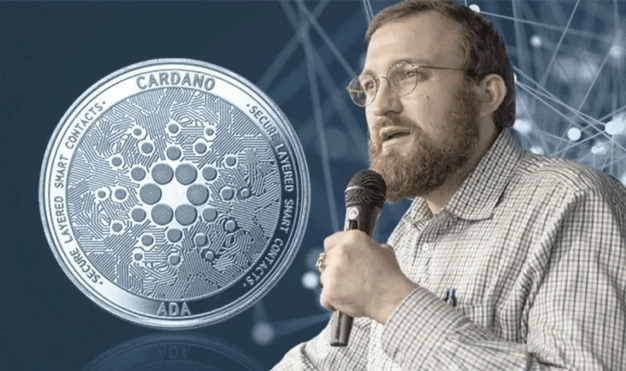 While Charles was the mastermind and the CEO of Ethereum, a dispute between the team led to his departure. Charles and Buterin both argued over the fact of whether the company should be a non-profit or commercial one. Charles was in favor of the non-profit approach, but Buterin denied the idea, due to which Charles left.
However, he put his mind to good use. Charles immediately collaborated with another of his Ethereum colleague, Jeremy Wood, and the duo founded IOHK.
IOHK was an innovative idea, and the firm aimed to form blockchain and cryptocurrencies for academic institutes, government organizations, and several other corporation services.
Cardano is a platform that hosts ADA cryptocurrencies. The platform since its launch has only grown higher and today dominates the cryptocurrency world with its name. Today Cardano is one of the leading platforms in the crypto arena and is worth a lot more than its competitors.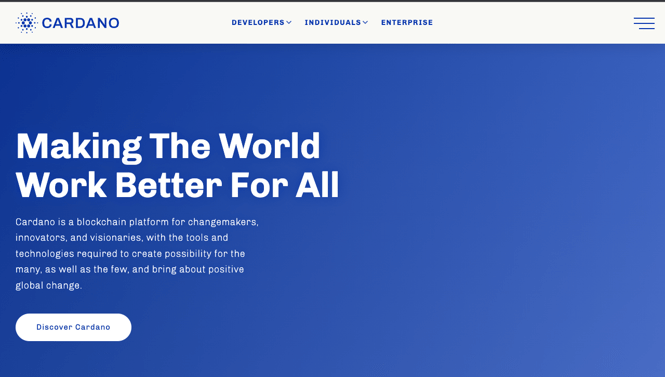 How much could Cardano be Worth?
The world has quickly realized how worthy cryptocurrencies and Bitcoins are, and this particular industry is rapidly gaining recognition, fame, and importance. The rise is fresh, and the crypto world has a lot to achieve.
Among all the cryptocurrencies, Cardano (ADA) is also speculated to increase by a large extent. So, how much Cardano be worth? Well, according to statistics, the price of ADA will move up to $5 in 2022 and will stand among the leading digital currencies like Bitcoins and Ethereum.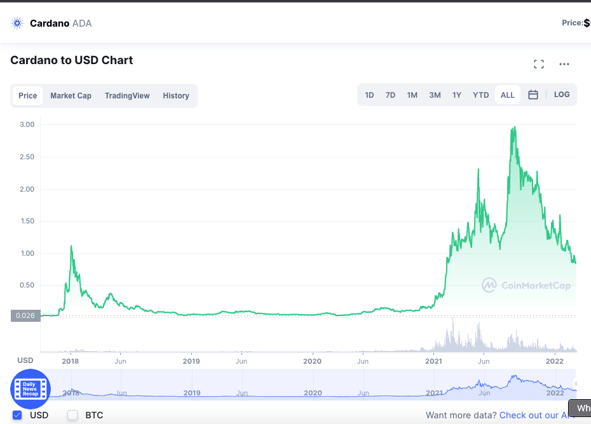 However, while it is meant to increase right now, the future of Cardano is even bright. This digital currency is believed to reach around 4 trillion dollars in the coming years. So, the worth of Cardano is impressive, and it certainly is an excellent crypto investment to have. However, while Cardano's worth is increasing every day, its founder's net worth is increasing too.
Looking for an expert review on ADA? This Crypto Geek article will help you!
The Rising Net Worth of Charles Hoskinson
While he did launch Ethereum, and it did not work for him, Charles did not give up. He defied the odds and focused towards a new establishment that worked in his favor.
Today, Charles Hoskinson runs Cardano and several other firms and holds an estimated net worth of $600 million. Charles Hoskinson net worth results from his passion and his devotion towards it.
He broke the monotonous generational profession pattern his family had and followed his dream instead of becoming a doctor. With no back-up and help from behind, Charles Hoskinson has proved that you can become anything you desire to be with sheer determination and utmost hard work.
Today he stands as one of the leading software developers and businessmen in the world of crypto. While Cardano is his main hustle, he happens to be a YouTuber too.
Charles Hoskinson Income from YouTube
Charles Hoskinson not only loves to learn but shares his knowledge with the world too. Hence, he has created a YouTube channel on which he shares his ideas, knowledge, and updates about blockchains, cryptocurrencies, and several other aspects.
He is well known on this platform, and his videos reach up to thirteen million views in total. He also has over 300k subscribers on his YouTube channel. He makes a generous income from YouTube, too, which makes it another means for the increase in his net worth.
While all this sums up Charles Hoskinson's professional life, have you ever thought about his personal one. If not, let us dive into it as well.
Charles Hoskinson Marriage and Family Life
While Charles is very open about his professional life, he is discreet about his personal one. The man understands that he is recognized in many settings and wants to keep his personal life to himself.
Hence, there is no news about is Charles Hoskinson married or not. While marriage is a long shot, there is no news of the man even dating anyone. Concluding all this, the Cardano owner likes to keep his relationships private, and when the time is right, and if he feels like it, he surely will bring his relationships to the public eye.
Until then, we all should respect his privacy and give him space.
Conclusion
One thing we all should learn from Charles Hoskinson's life is that one should do what their hearts desire instead of following societal norms. Charles broke away from the stereotypical familial profession and created a life he wanted to live.
This is a fantastic lesson to learn. One should always lead a life based on one's desire and wish rather than someone else's. This is because you only get one life so, live it to its fullest.
---
---