Ethereum Co-Founder Joe Lubin is in the News for Confirming Massive Network Update Between Q2 & Q3 2022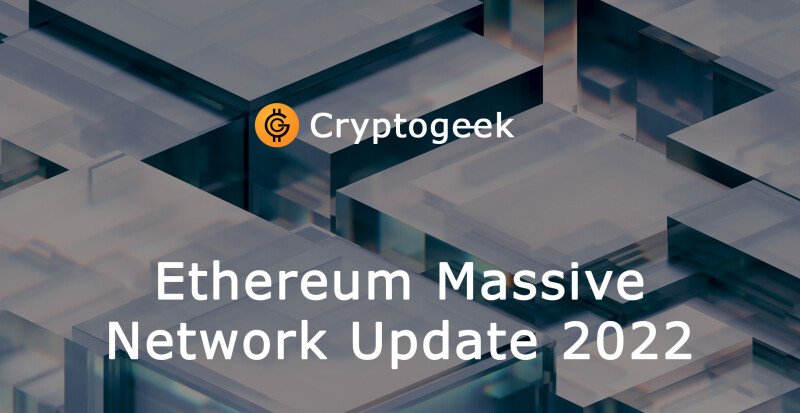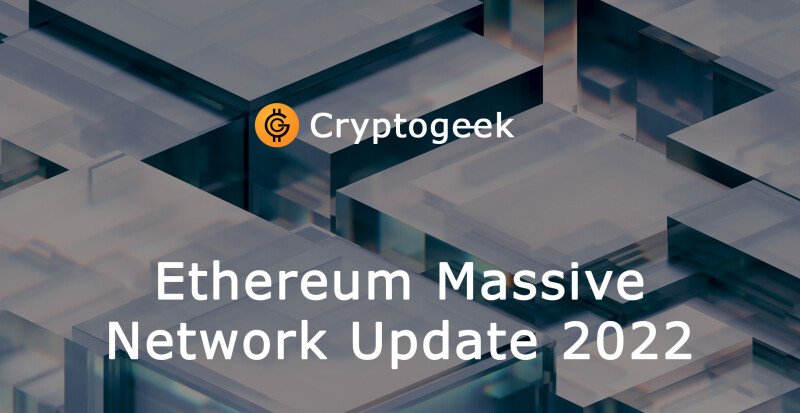 In fresh Ethereum news, Lubin is doubling down on the next phase of Ethereum, specifying that the new phase will begin soon with a massive operational overhaul that focuses on affordability and environmental awareness.
According to ConsenSys CEO and Ethereum co-founder Joe Lubin, some welcome Ethereum news is on the horizon. In December last year, Lubin said that the next era of Ethereum will surface within the next few months. At the time, the Canadian serial entrepreneur's time frame was between the second and third quarters of 2022. Now, in a recent media session on crypto, the ConsenSys chief executive doubled down on his earlier prediction saying:
"The merge is happening, surprisingly, on that same timeframe, so my estimate stays the same. We have a team working strongly, heavily on it."
As Lubin also explained, Ethereum 2.0 will transition the current protocol mainnet into a ghost network that operates on the Beacon Chain, a parallel phenomenon that went live back in 2020, and introduced proof of stake to the Ethereum network. The transition spurred the Ethereum Foundation to rebrand "Ethereum 2.0" as "Consensus Layer."
Breakdown of The Ethereum Upgrade News
Ethereum 2.0 reportedly introduces a slew of key changes to the dynamic network's functionality. Prominent among these is the creation of an environment where shard chains and rollup technologies increase transacting speed. In addition to this, the changes can also potentially lower costs. 
Currently, most of the crypto community is unsure how effective Ethereum 2.0 will be concerning lower gas fees and lower energy usage. However, Lubin is not one of them. The Ethereum co-founder remains upbeat about the energy-saving potential of the network's next phase. In his own words:
"The merge will lay to rest proof-of-work, will lay to rest Ethereum's carbon or energy footprint problem, that all goes away. Orders of magnitude less expensive, energetically."
In addition, the ConsenSys chief executive added that:
"…another exciting thing about moving to proof-of-stake is that proof-of-work requires a lot of issuance of ether in order to incentivize these people with heavy infrastructure to lend their resources and validate transactions on the network."
This means that those with very light infrastructure can "issue much less Ether per block that's constructed."
Ethereum 2.0 will result in a substantial reduction in emissions rate. This translates to validators getting less Ethereum for securing the networks due to the sizable decrease in accompanying operating costs. Furthermore, Ethereum's most recent EIP-1559 enhancement came equipped with a burn mechanism that destroys a certain amount of ETH per transaction. The situation with the validators coupled with the EIP-1559 reference creates marked deflationary pressure as they both create a counterbalancing environment. Here, a massive number of ETH gets destroyed on one end, with fewer ETH created on the other.
"Ultra-Sound" Money
In addition to rendering Ethereum cheaper and less impactful on the environment, Lubin also stated that Ethereum 2.0 provides investment-inclined benefits in the form of "ultra-sound money". According to Lubin, this is a step above commodities like gold and Bitcoin (BTC). The market's largest asset and the popular yellow metal both fall under the "sound money" category because they have a capped supply and are resistant to change.
As of press time, ETH is changing hands at $2,806.83.
---
---