The Dispute Between Elon Musk & Freewallet - Who Is Right?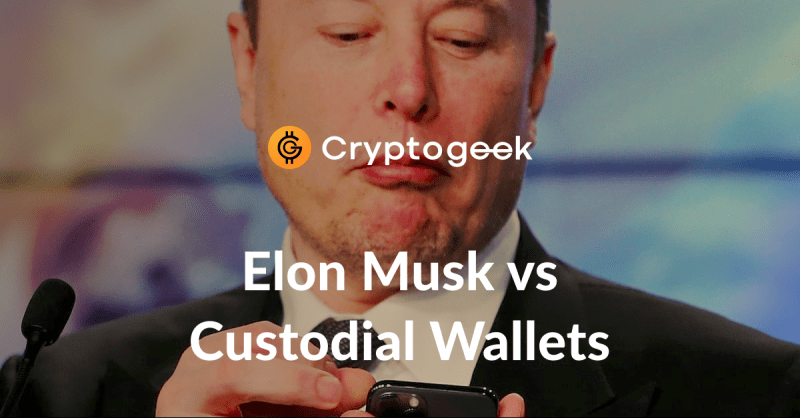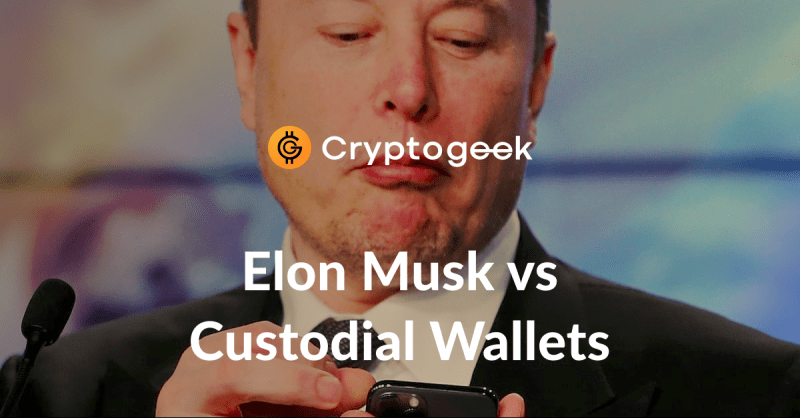 Elon Musk is a famed entrepreneur and engineer and the richest man on Earth. However, he is using the same crypto wallets as regular folks do. Earlier this week it turned out that Musk uses a wallet by Freewallet, a company providing wallets for numerous crypto coins and a multi-currency wallet. The fact surfaced when Tesla CEO had an exchange with Freewallet reps on Twitter. The dialogue predictably caught the public attention and led to a discussion over the pros and cons of custodial wallets. In this article, we will join the discussion and try to set the record straight.
What Actually Happened?
Lately, Elon Musk was tweeting about Dogecoin excessively. The entire crypto community was raving over it and sharing his tweets and stats showing how DOGE is going to the Moon thanks to Elon and stuff. One of the companies using DogeElon thing-related hashtags was Freewallet, a platform providing custodial wallets for numerous cryptocurrencies and a multi-currency wallet, as well. As the platform provides a possibility to buy DOGE for fiat money right on Freewallet, the company reps tweeted that they expressed their support for Elon's sentiment towards DOGE and called their users to buy Dogecoin on Freewallet.
Any crypto wallet that won't give you your private keys should be avoided at all costs

— Elon Musk (@elonmusk) February 10, 2021
All of a sudden, Elon Musk replied to this tweet with "Your app sucks". Further, to clarify this statement he added "Any crypto wallet that won't give you your private keys should be avoided at all costs". Many people supported Musk's stance over custodial wallets. Nevertheless, the company reps said the following as a response: "Hi Elon, the app is online. Integrations to buy, exchange and merchant tools are working, support is available 24/7. It's nice you tried us out of all crypto services. Anything we can help you with, let us know". Musk noted that his account was blocked. According to the Freewallet reps, that was because of the security system. "Security is our top priority, gotta be vigilant," the Freewallet team tweeted. The problem was solved quickly. Elon thanked the Freewallet team for fixing the problem revealing that despite his displeasure over custodial wallets he is a Freewallet customer himself.
Thanks for fixing

— Elon Musk (@elonmusk) February 10, 2021
It's interesting how some of the representatives of other wallet apps began hoarding in the thread offering their services to Tesla employees. Some of them got roasted by their users who had similar to Musk's problems while using their services. It is hard to say if any of these companies managed to win some scores in this discussion. However, that's okay, business is business. 
How Elon Could Stumble On Freewallet?
Freewallet was created in 2016. It quickly gained a notable international user base. It seems that the wallet team decided that equipping their product with as many features as possible will make Freewallet popular and it seems that the strategy has really fueled the public interest in the platform. Freewallet allows storing over 100 currencies under a single account. The Freewallet users can send each other money for free using email addresses instead of wallet addresses. ERC20 tokens and top cryptocurrencies can be instantly swapped on Freewallet. Additionally, there is a section where users can buy crypto with a card. All these features combined make Freewallet easy and fun for users who don't mind trusting their private keys to the wallet. By 2021, the user base of Freewallet surpassed the 3 million mark. In 2019, Freewallet was even spotted in one of the OA series episodes. Of course, the ability to sustain its place in the highly competitive market for years matters more than an appearance on Netflix.
Considering this, there is no surprise that Musk had come across this platform. Who knows why he decided to trust this wallet with his money especially after we know that he doesn't support custodial wallets. Something made a prominent businessman and engineer try this app out. All we want to say is that it wasn't a total accident.
Custodial Wallets: Good or Evil?
During the public dialogue between Freewallet and Elon Musk, the latter has stated (seemingly directing his words to the broad audience) that people should avoid using wallets that "don't give you your private keys". In other words, Musk expressed negativity towards custodial wallets.
Custodial vs non-custodial wallet is not a new battle. For years, crypto holders keep arguing on which type is better. Both sides suffer losses because of the downsides of both types of wallets and of course, both sides enjoy using them. Let's figure out why both these types of wallets still exist.
Custodial wallets keep the users' private keys. Users don't have the access to these keys and manage their funds by using a password. With certain reservations, we can say that you don't spend your money but give an order to the wallet to do so for you. This type of wallet is like a bank account while a non-custodial wallet is more like a pocket.
The non-custodial wallet allows you to do with your money whatever you want. It makes non-custodial wallets look good as no one but owners are in charge of the safety of their money. The access is protected with private keys and sometimes via mnemonic phrases. That's where the dividing line is. When you lose a private key and mnemonic phrase, you lose your money forever. There is no entity that can help you even if you believe you can prove that you are the owner of the wallet. The only proof relevant for a non-custodial wallet is a private key. Some think this risk is justified, others think it's better to choose a custodial wallet and rely on a service's decency and trust private keys to it. There were cases when even IT-sphere experts were making this "stupid" mistake losing their private keys and mnemonic phrases.
The very fact that Musk chose to use Freewallet doesn't seem shocking. It's not hard to imagine that he moved a huge amount of money to his account and got blocked as the platform strived to avoid his funds being stolen. His account was unblocked swiftly after his query. Lots of people still trust professionals better than their own memory so Musk's criticism towards custodial wallets is not a killshot.
Conclusion
Both ways of keeping your money safe are necessary for different people. As long as many of us still don't mind using banks why should we be surprised that custodial wallets are still the thing? All in all, we should maintain awareness of the pros and cons of both custodial and non-custodial wallets, and let people choose whatever they find convenient. Happily, both types of wallets are represented by excellent brands.
---
---