Dogecoin Gains 800% in One Day. What's Going On?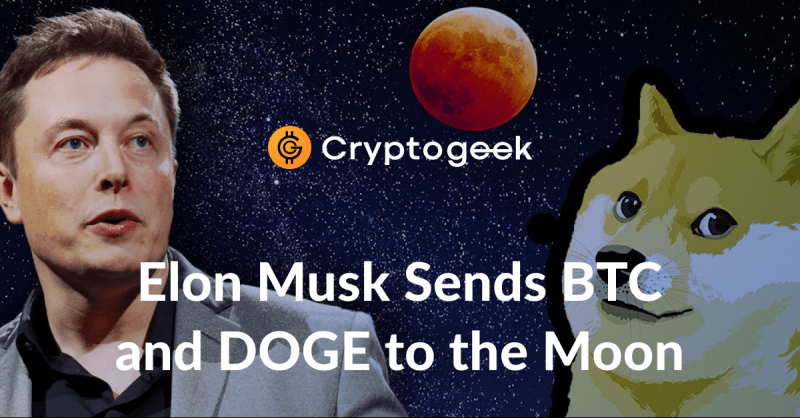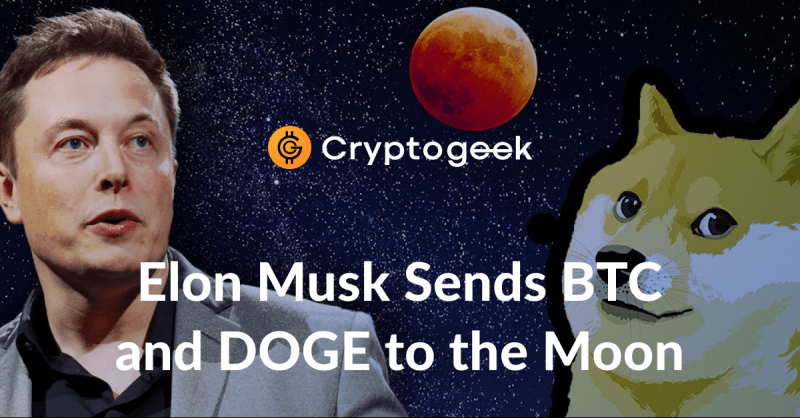 January 28, 2021, will go down in history as a day when Dogecoin price has gained a whopping 800% in several hours. At the end of the day, Elon Musk deleted all the info from the bio section of his Twitter account and typed the only word there: Bitcoin. Should we really tell you what it meant for a BTC price that day? OK, let's figure out what happened!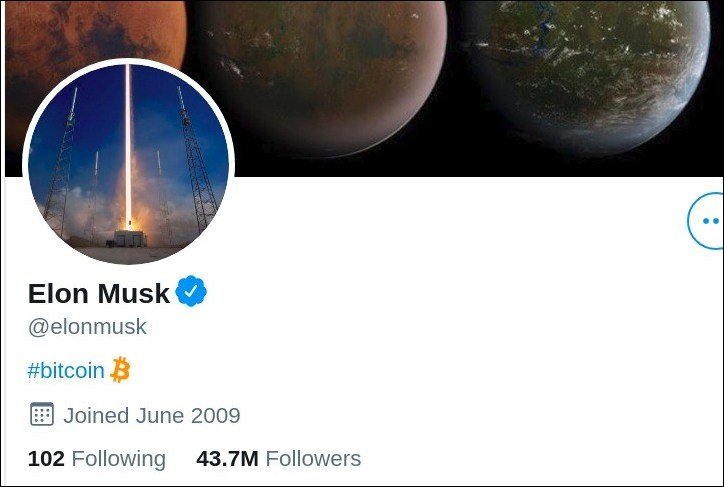 For weeks, the Dogecoin (DOGE) price was at the $0.008+ level. The Redditors from r/SatoshiStreetBets decided to make Dogecoin the next GameStop meaning that they will do their best to push the price up via buying DOGE coins and spreading the word of their action to involve more people. Earlier in January 2021, GameStop's stock price was boosted 10 times through the actions of the WallStreetBet Reddit group.
January 28, 2021
When the rally started, Elon Musk posted a "Douge" cover on his Twitter, a parody of a Vogue cover with the dog and writings resembling the Doge meme style on it. As we know of how popular the richest person on the Earth is, we are not surprised to see the DOGE price skyrocketed after the tweet was posted. The scale of the price surge — that's what was something incredible. The 24h trading volume got over 1400% while the price reached $0.077 at the peak meaning that at that moment the price growth was over 800%.
By January 29, the price declined to $0.05. However, the community is going to continue its battle. Now nearly 100k of the r/SatoshiStreetBets members are going to reach more people via Twitter. Dogecoin has always been community-driven and unpredictable. It is funny to see that even now, it still is.
Amazing growth of our sub today thanks to a well known little doge! To the moon! #satoshistreetbets

— SatoshiStreetBets (@ToshiStreetBets) January 28, 2021
This can be regarded both as the power of the community and the popularity of Elon Musk. The community got his attention and support, now he is helping the community. However, by the end of the day, Musk's bio section of the Twitter profile read "Bitcoin", not Dogecoin. That's not a hard thing to understand as in contrast to the meme appeal of Dogecoin, it is Bitcoin that may serve as a portal to the cryptocurrency world for a wide audience — from teens to venture investors and tech giants CEOs. Musk's subtle endorsement led to a strong BTC surge. Bitcoin price moved from $32k to $37 in a matter of several hours. We all know how much influence the BTC price has on the rest of the market. We'll just leave it here.
---
---