The Richest Man on Earth? Changpeng Zhao Net Worth | Cryptogeek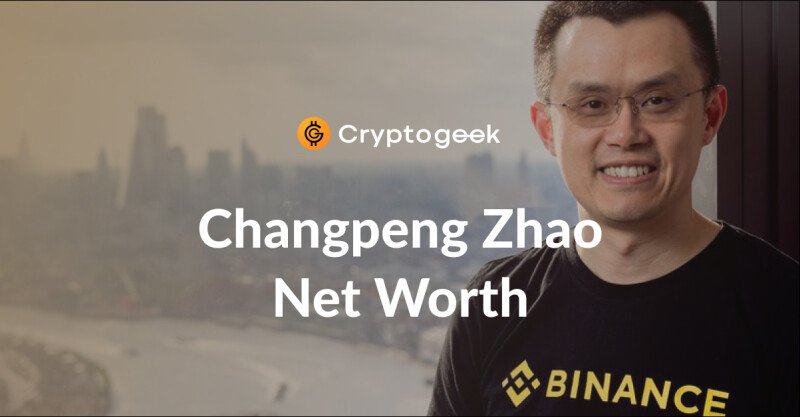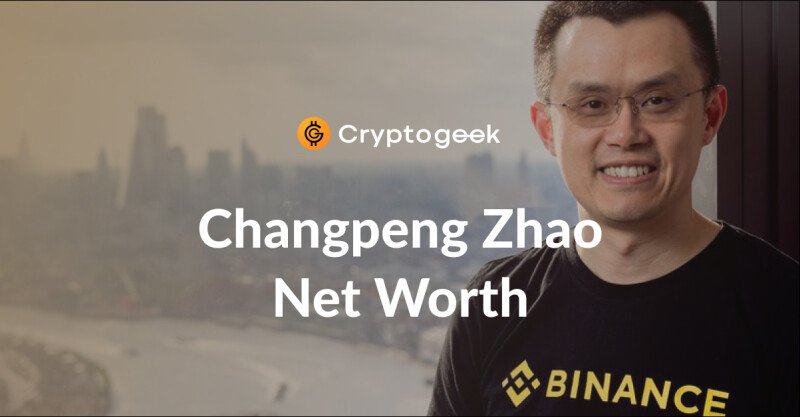 Some of the pioneers of the cryptocurrency business have already become multi-millionaires. Certainly, you know that if you are interested in cryptocurrency in the least. We all know the names of the fabulously rich people who made money out of cryptocurrency: Tyler and Cameron Winklevoss, Vitalik Buterin, Mike Novogratz, Justin Sun, and others. We all know that Binance is the world's leading crypto exchange and its CEO Changpeng Zhao is one of the richest people in the crypto industry, for sure. However, Changpeng Zhao appears to be not just one of the richest men in the industry. He's one of the richest men on Earth.
According to Fortune, even if we don't take into account Zhao's cryptocurrency holdings he is the 11th richest person in the world. It raises a couple of questions: what is probable Changpeng Zhao's net worth and what is his actual place in the rating of the richest people? In the spring of 2022, Fortune provided new data. According to new calculations, CZ's wealth is $74 billion. The same article mentioned the Bloomberg estimation that names $96 billion as Binance CEO's net worth. In this article, we will provide a different estimation and our reasoning. It's understood that counting the money of other people isn't easy and cannot be 100% accurate. Our calculations lead us to a conclusion that as of January 2022, Changpeng Zhao's net worth is close to $200 billion and he is the second or the third richest man in the world. More than that, depending on methodology Zhao might be considered the wealthiest person in the world. To let you better understand who Changpeng Zhao is and how he became that rich we will give a short biography and name the most important milestones of his career.
Early Career
Although Changpeng Zhao (aka CZ) is usually presented in the media as a Singaporean or Chinese entrepreneur he left China at the age of 12 and settled in Canada. He is a citizen of this state. As a youth, Zhao used to work at low-salary jobs to support his family but he and his family were realizing the importance of a good education. Zhao got a computer science degree at McGill University in Montreal, Quebec. It helped him to enter the world of trading-related IT.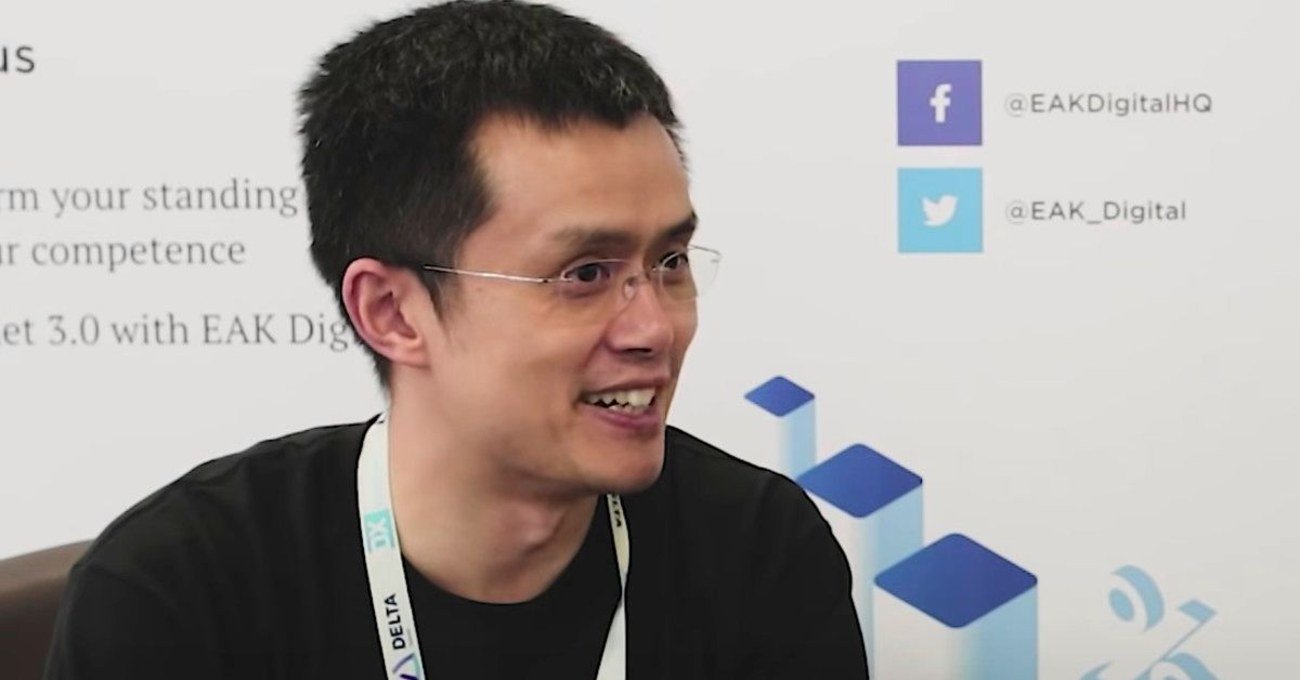 When CZ got the degree he moved to Tokyo as an intern in Tokyo Stock Exchange. There, he was developing trade matching software. Another job he had after graduation was in New York — Zhao has been developing futures trading technologies for Bloomberg's Tradebook. Although he didn't become a rich man occupying these positions it is not hard to see that both jobs were important experiences for the future Zhao's brainchild Binance and played a huge role in his success. 
Despite several promotions in Tradebook, Zhao quit the company in 2005 to start his own business. He moved to Shanghai and launched Fusion Systems, a platform providing stockbrokers with quality high-frequency trading systems.
He became interested in cryptocurrencies and soon joined the wallet dev team from Blockchain.info. Apart from that, Zhao has spent nearly a year as a CTO at the OKCoin, a spot trading platform supporting cryptocurrencies alongside fiat money. In that period, CZ has worked closely with Roger Ver and Ben Reeves. Zhao was thinking of launching his own cryptocurrency trading platform and it was Ver who advised CZ not to deal with fiat money to avoid problems with financial institutions. It took several years for Zhao to build his trading platform and prepare for the launch.
Binance
Binance was launched in China in 2017 after $15 million was raised through ICO. It coincided with the crypto market rally which was a good circumstance for Binance. Not long before the ban of crypto trading in China, Binance has relocated to Japan. Currently, the company is registered in the Cayman Islands and has offices in several regions.
It took only several months for Binance to top the list of the cryptocurrency exchanges by trading volume. By January 2018, Binance had already become the number one exchange with a $1.3 billion volume. As of January 2022, the company is still leading the competition. Current Binance trading volume is bigger than the rest of the top 10 list combined. The native token of the exchange, Binance Coin (BNB) is usually among the top 5 cryptocurrencies by market cap.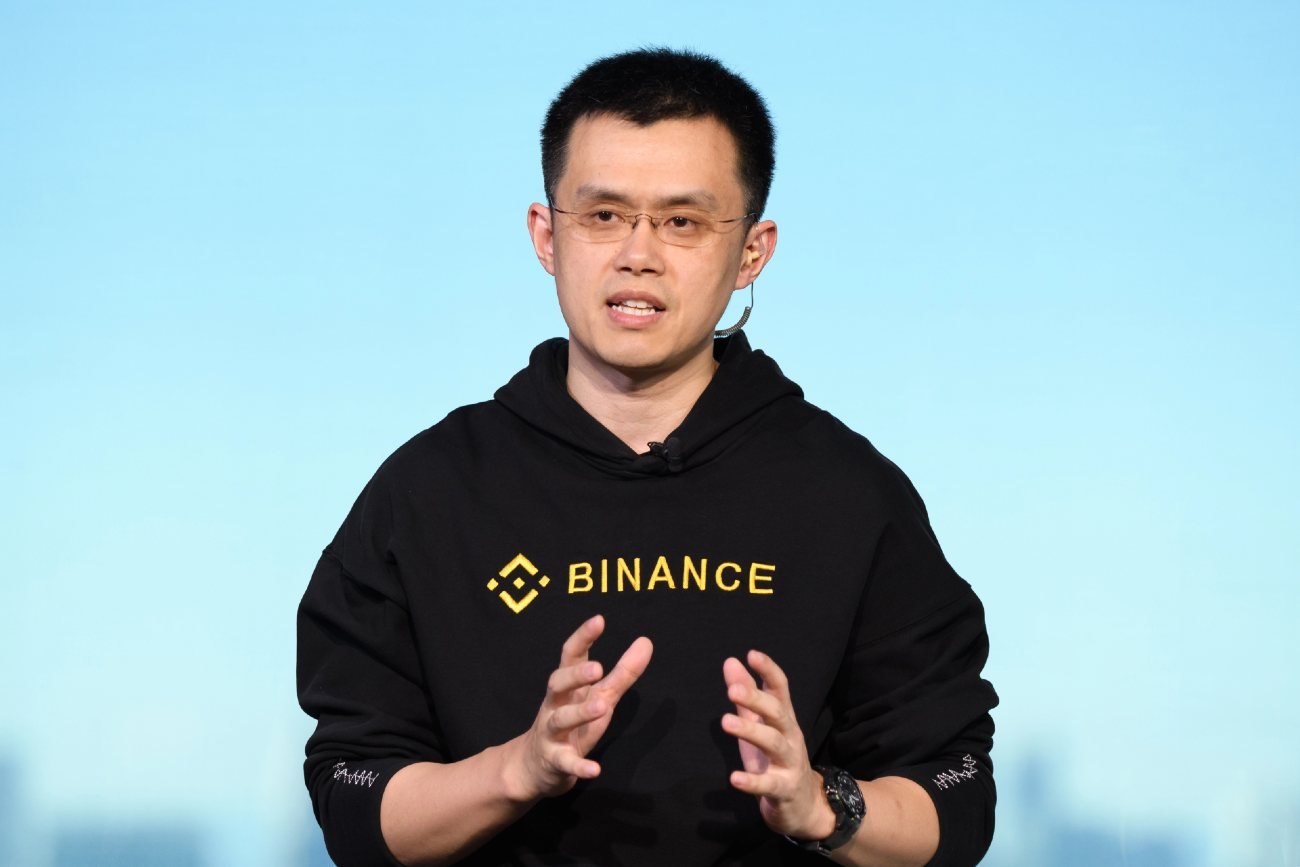 Binance is known for its strong matching engine, a huge number of supported coins, low fees, and wide functionality. The other reasons why Binance is mentioned in headlines are troubles with regulators for which the exchange got banned in several countries. Nevertheless, the service is so popular that even this doesn't stop it from constant growth.
Net Worth Calculation
Bloomberg made a solid attempt at figuring out the wealth of Zhao Changpeng. The figure is speculative as it is based on the Binance annual revenue which is made up of hundreds of cryptocurrencies whose prices are ever-changing. According to CZ, Binance doesn't convert this money to any single currency such as USD or any other currency. Bloomberg fairly pointed out that Zhao Changpeng's share in Binance is 90%. To see how much money the platform earned via spot and derivatives markets, Bloomberg calculated how much money in fees the exchange gained based on the reported 2021 trading volume. 90% of this money is $96 billion, according to Bloomberg which they regard as Changpeng's net worth.
The main problem with fees-based calculation is that fees on Binance are not always the same. Binance offers significant fee discounts for users with big trading volumes or traders who pay fees in BNB (Binance Coin). Therefore we cannot calculate revenue based on fees accurately. We can only see the upper limit. However, Bloomberg didn't take into consideration the money Binance makes on top of fees on spot and derivatives markets.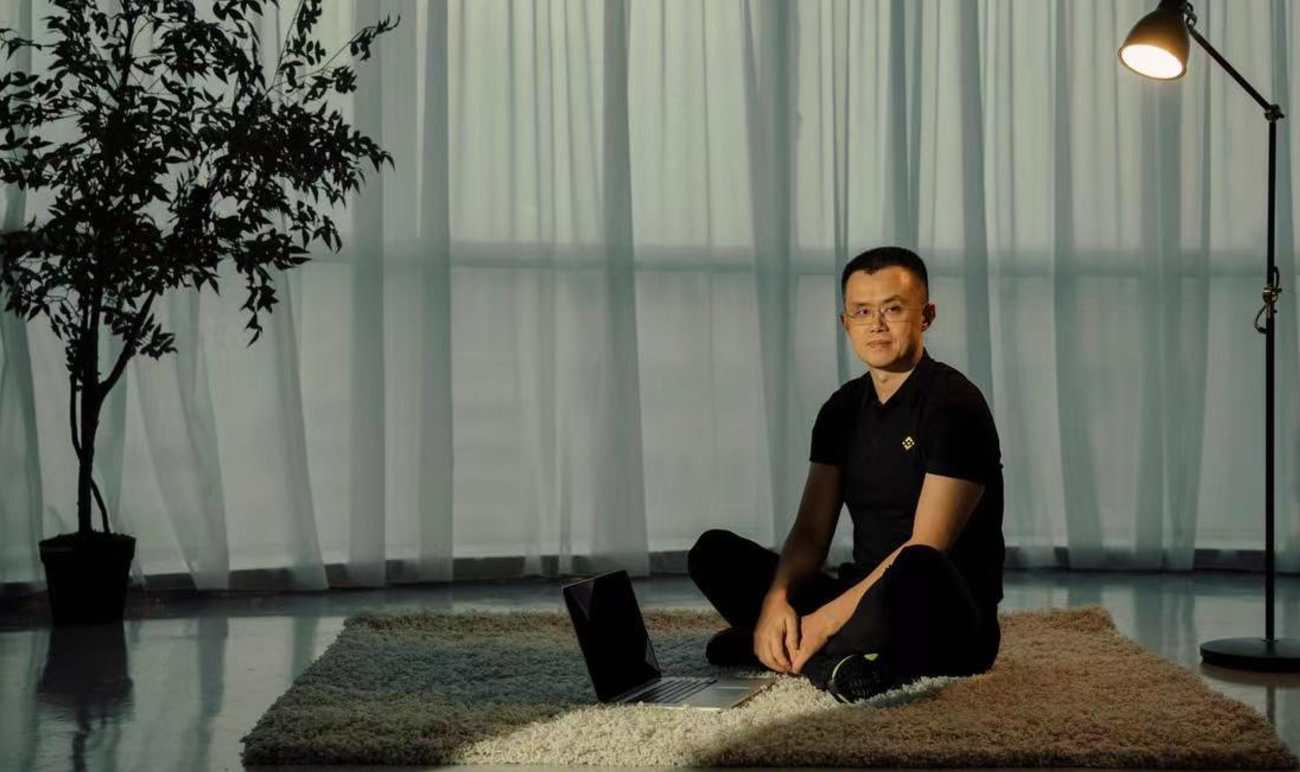 More than that, in November 2021, in an interview with Associated Press, CZ revealed that cryptocurrencies make up the bigger part of his net worth. He mentioned Bitcoin and Binance Coin as currencies he holds. It appears that if the money he holds in fiat currencies makes up $96 billion, then at least about the same amount is held in crypto (although it's understood that the latter amount is very volatile). It may mean that Zhao's net worth is around $200 billion which makes him as rich as Jeff Bezos (the second richest person in the world after Elon Musk) or even richer than Bezos.
If you want to be rich, don't ignore money.

If you want to be rich and free, don't ignore #crypto.

— CZ 🔶 Binance (@cz_binance) August 23, 2021
But we have more to say. According to WSJ, in November of 2021, Binance itself was estimated at $300 billion. If we count Chanppeng's share then his net worth will be bigger than the riches of any known billionaire. So there is a chance that Changpeng Zhao is the richest man on Earth. However, we can't go that far because we will need to verify if the Bloomberg list of the richest people takes into account shares of Musk and Bezos in their companies. To compare them with Zhao we should stick to the same methodology. It is hard to tell how much money Elon Musk holds in crypto so... the top of the list is somewhat unclear.
Conclusion
Without a doubt, CZ is one of the 10 richest people on Earth. What does money mean to him? Not long ago during an interview, he was asked about his riches. Zhao responded that he doesn't care about money and rankings. He clarified that he sees such things as a distraction. Zhao is planning to donate from 90 to 99 percent of his wealth at some point, like many wealthiest people he admires. Regardless of the exact amount of money the Binance CEO holds, he is living proof that cryptocurrency went far beyond its niche phase. 
---
---