Coinbase Transaction History Guide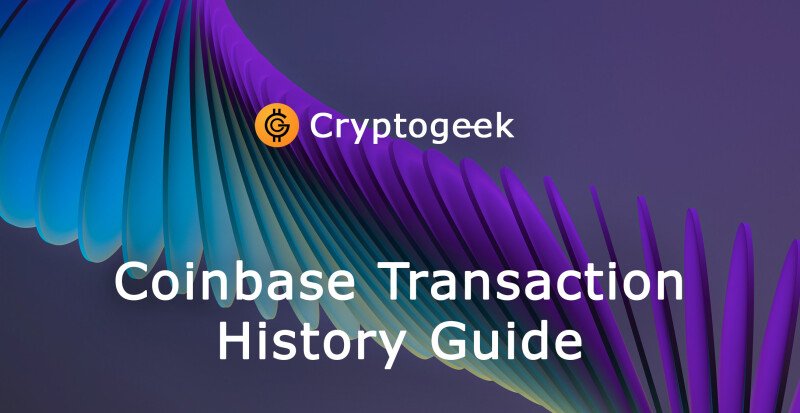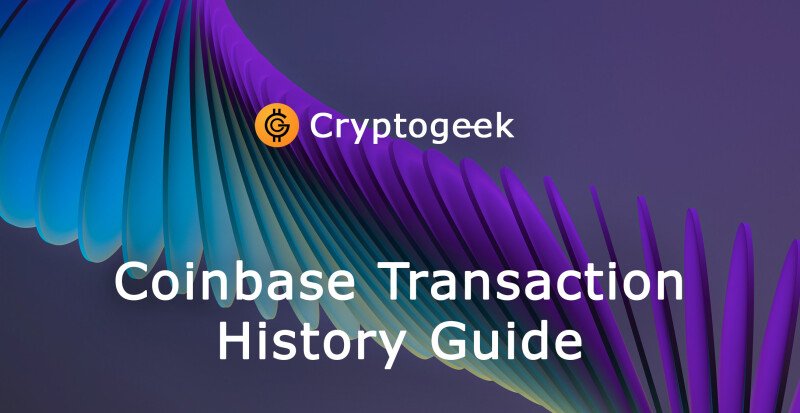 Have you ever accessed your Coinbase Transaction History? Here's the ultimate guide!
Crypto exchange platforms...they've grown tremendously over the past two decades and have facilitated (a lot) for wider adoption of crypto. For one, just last year, we saw Shiba Inu, a relatively newer crypto coin, go up by more than 7,000,000 percent in a single year, and in the most mainstream of exchanges, Coinbase, with a UI and layout easy to figure out, whoever wanted to get in on this meme coin could easily do so, even with no prior knowledge. Also, a 'mere' $1,000 investment in $SHIB at the start of 2021 would've resulted in over $5.3 million by the end of the year.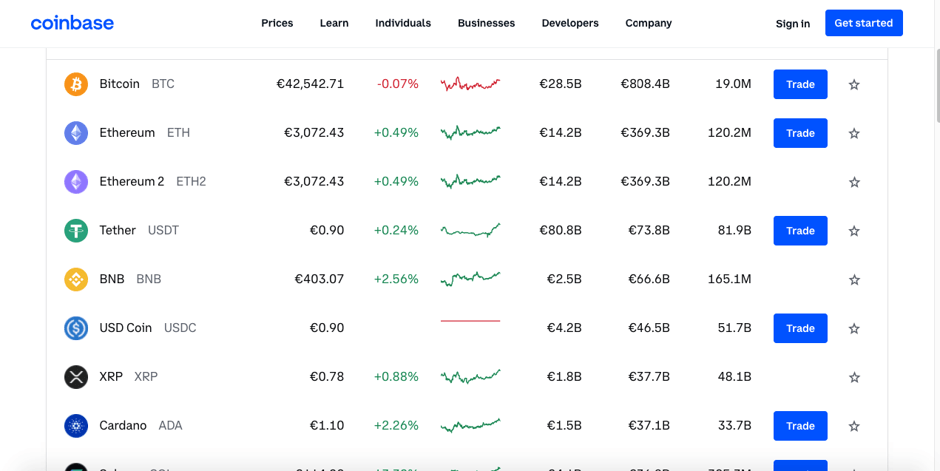 Even though cryptocurrencies do face their fair share of fluctuations and are deemed extremely volatile, the accessibility of crypto is one of the major factors why the industry hasn't stopped growing.
For instance, crypto exchange platforms along the lines of Binance and Coinbase allow for thousands of different coins to be traded on their applications. This leads to thousands, if not millions of people being able to own and hold cryptocurrencies, all from the sanctity and peace of their own homes.
The Coinbase platform has grown considerably ever since cryptocurrencies have been more in demand. With Coinbase, however, you may be caught up at a point where you might need to watch out for your past purchases or at least be able to find them easily just in case.
The good thing about this is that you can watch out for any of your older transactions, which may require a little of your time to look into them.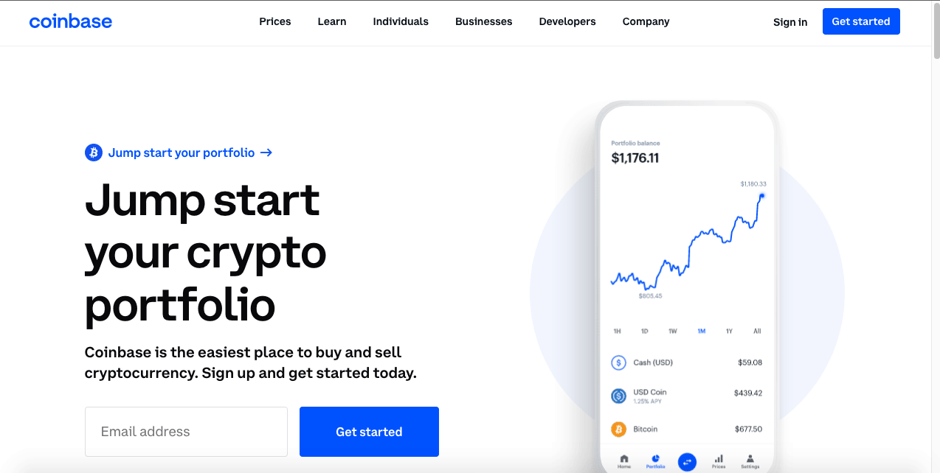 What is Coinbase's transaction history exactly?
Before delving deeper into how Coinbase works alongside how to see our Coinbase transactions, it's imperative to know what Coinbase transaction history is.
After you're done logging onto your Coinbase account, you're likely to indulge in several different transactions (if you're lucky and haven't been caught up low on funds after slashing on some new, hot projects).
However, after you're done, you might need to go through those transactions once again to ensure and or confirm the amount that you spent on your investments. Here's where your Coinbase transaction history comes in.
Your transaction history allows you to keep track of every wallet or DEX you may have dealt with & the coins you've invested in. In addition, it also works to record the amount that you've spent, enabling you to see these transactions whenever you need them and accurately input them into your portfolio tracker (for example). Every single investor knows the importance of calculating and registering the exact buy and sell price, date, and time to not tamper with our ROI or even tax filing.
Plus, what's even more important to note with regards to your transaction history is that every purchase or sale you make is recorded automatically on your account or the email associated with your account.
This means no hassle or manual labor to be able to access these records. Just log in to your account or, if it comes to that, contact customer support and give them your Customer ID or email. 
Why is it important to download your Coinbase transactions history?
The entire process is incredibly simple when it comes to downloading your Coinbase transaction history.
However, before learning the entire process, let's first take a look at why it's important to download it in the first place.
Storing your transactions history in a personal, private and offline device (ideally) is imperative since it allows you to keep a virtual track of where all that hard-earned money was spent.
Your Coinbase transaction history is as complete as it can get - it doesn't just take into account the coins you've purchased; it looks into the coins you've sold. Both your inflows and outflows are recorded, allowing you to know more in-depth about where and how your money is being spent or being accumulated and, very importantly, detect any unusual activity or exchange that you may not remember executing (but again, who hasn't done some dubious investment choices that our brains later on reject?).
It's the most useful tool for any investor at any level, not only to track your investments and actions but also to be in the loop when it comes to dealing with your taxable events accurately, without having to guess or expend much time searching for what you need for.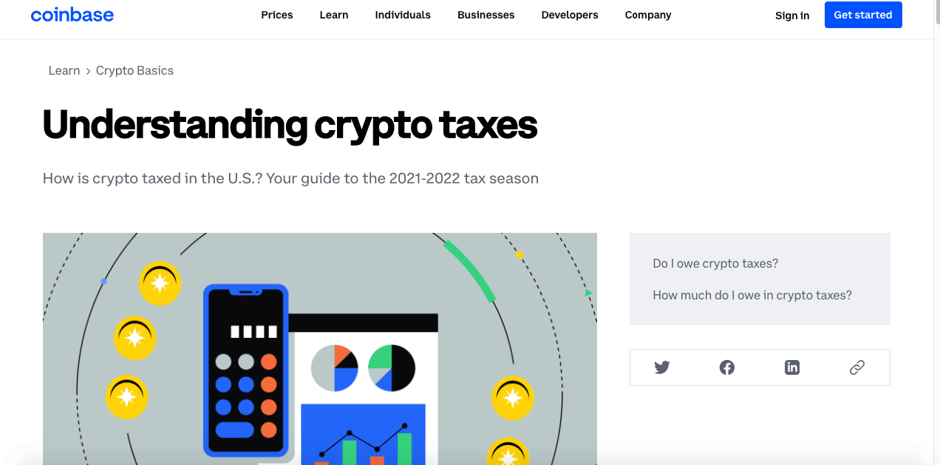 For future reference, we highly encourage you to download your transaction history at the start of every month to ensure a relaxing tax season and portfolio check (you are doing both of these right?).
The next mini-guide lists down the entire process from scratch. Nonetheless, if you still have any queries, you can still reach out to the support team at Coinbase - they appear to be cool with that sort of inquiry.
After you've learned how to see your Coinbase transactions, you'll tend to feel much more confident in your ability to invest using the application. Not just that, with the ability to learn how to use Coinbase's app features to their full potential, you'll learn how to use other crypto exchange platforms, as well, since many of them follow the same User Interface way of working. At the very least, you'll be familiarised with it.
How to view or download your Coinbase transaction history?
If you're new to the application or simply want to learn how to view or download your Coinbase transaction history, you've come to the right place! As we already mentioned, Coinbase is one of the biggest crypto exchange platforms out there and allows users to trade crypto assets at a moment's notice.
One of the good things about Coinbase is that it allows you to download the App, making the act of tracking your transactions much easier (I mean, we get it if you're more of a PC person as well). If you've logged on to the official Coinbase site, you can simply view your transaction history directly. However, there's one tiny downside to doing just this step.
Whether you're viewing your transaction history on your computer or your phone, you can only see the transaction history for a particular coin. This includes the price of the coin on the day of the purchase, and the date or time.
If you want to view or download your entire Coinbase transaction history, simply go to the section that says "Reports" or "Statements" and click on the tab that says generate a report. In this way, you'll be able to download your detailed transaction history and will be able to view the details for all of your crypto assets over a certain amount of time. 
Here's an easy-to-follow step-by-step process to download your transaction history:
📌 Sign in to Coinbase
To start, sign on to the Coinbase application on your phone or, better yet, visit the site directly via your browser.
📌 Click on the menu
After you've reached the main page of Coinbase, click on "menu" and wait. Depending on your level of connectivity, this may or may not take a few minutes.
📌 Select "Reports"
Scroll down the menu and then choose "Reports."
📌 Click on "Generate Report"
You'll then see an option to generate your report. Click on "Generate report" and wait.
📌 Generate a CSV or a PDF report
You'll then be given an option to form your transaction history into either a CSV or a PDF report. If you plan on keeping your report as it is, then generate a PDF report. On the contrary, if you want to make any changes at all, formulate a CSV report. CSV reports can be exported to Excel, where they can then be edited.
How to Export Coinbase Transactions?
You can either download a CSV report or a PDF report.
However, if you wish to export your transactions, you may need to download a CSV report, which would then be opened directly on Excel.
FAQs
Does Coinbase report to the police?
No, Coinbase is not authorized to hand over any customer information to third parties in any jurisdiction, including the government.
Can Coinbase track my transactions?
Yes, Coinbase tracks transactions up to a minimum of 5 years. This is to ensure that no fraudulent activity takes place.
Is Coinbase legal?
Yes. As long as your country of residence allows for the trade of crypto assets, using Coinbase is perfectly legal.
Does Coinbase keep track of transactions?
Coinbase keeps track of all transactions for a certain time frame as mentioned before. However, this is to make sure that nothing illegal takes place using the platform.
Can you delete the transaction history in Coinbase?
As of recently, Coinbase has taken into consideration how people may want to keep their crypto assets private. And when the people speak, Coinbase listens (sometimes), so it now allows for crypto assets to be hidden on the App and allows you to delete your entire transaction history too.

Coinbase's (and any other crypto exchange, really) relevance is most evident in an era where crypto coins are rising to mass adoption a bit more every day.
You (yes, you!) must keep track of your transactions regularly and make sure you're spending wisely while you're at it. This is imperative considering that crypto coins possess a volatility level of over 50%, making them highly risky.
If you still face any issues regarding seeing the Coinbase transaction history, contact or email the support team at Coinbase immediately.
P.D. Want to know more about Coinbase? 👉🏽 Check these articles out Coinbase Review and Coinbase Wallet.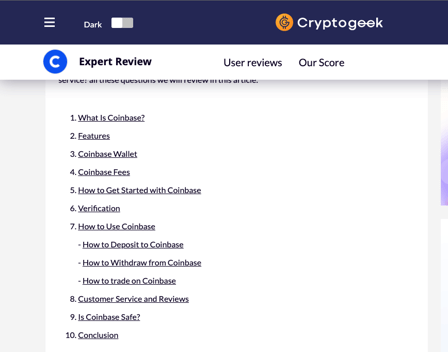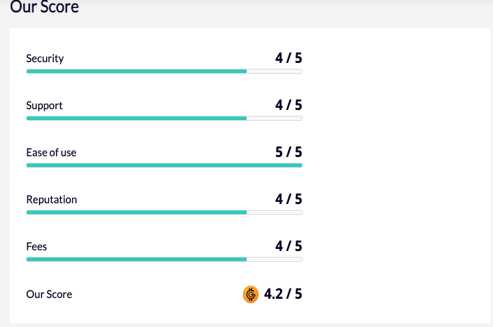 ---
---