Bitfinex for US Customers | Ultimate Guide by Cryptogeek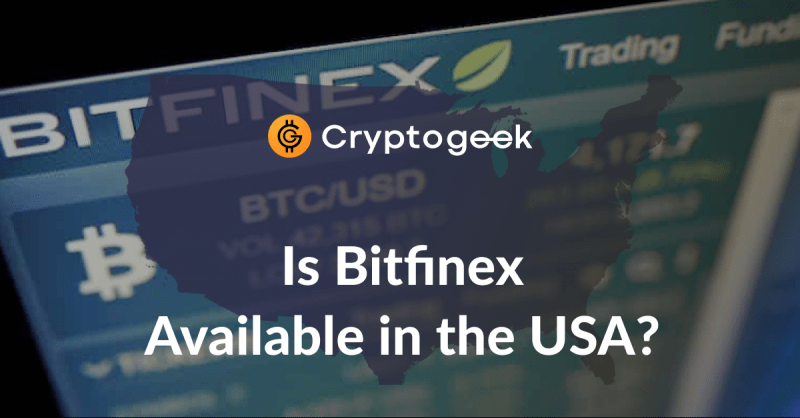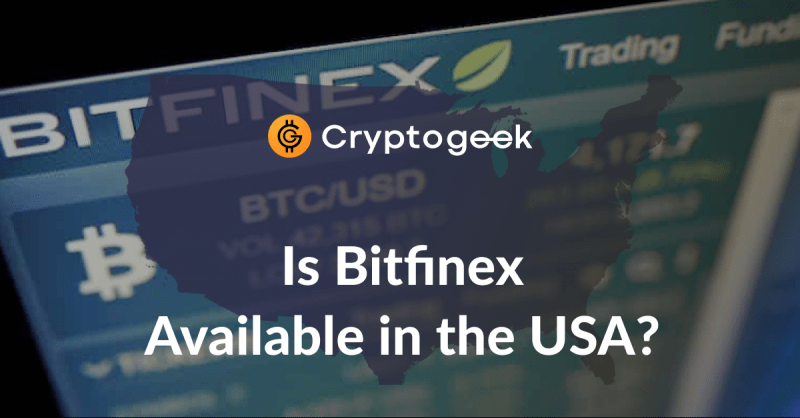 Bitfinex is a leading cryptocurrency exchange that has been operating since 2012. The company provides quick, reliable and sought-after trading and lending services to a global customer base.
At Bitfinex you will find deep reliable liquidity that helps manage the crypto ecosystem, whether you are interested in derivatives, leverage trading, institutional-grade connectivity or derivatives.
The exchange is also authorizing token sales that are vetted by the company before a project may launch. Bitfinex remains compliant with global regulation.
Is Bitfinex Available in the USA?
No. Bitfinex does not open support to US residents at the present moment. Individuals who wish to register at Bitfinex but reside in the United States will not be allowed onto the platform for the reasons stated below.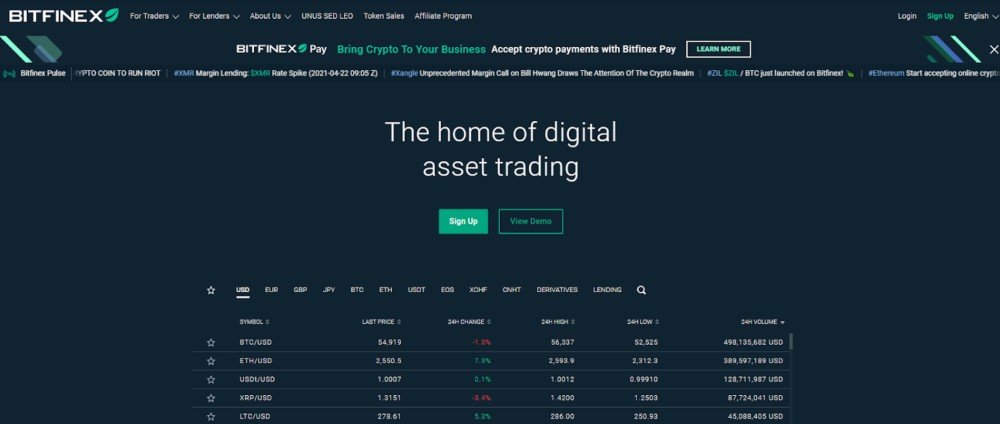 Why Is Bitfinex Not Allowed in the USA?
Bitfinex has made a point of staying above-board and running a transparent offer. To do so, it must comply with all regulatory prerequisites. The United States is still hesitant when it comes to many things that relate directly or indirectly into crypto.
A recent lawsuit by the US Securities and Exchange Commission (SEC) versus Ripple Labs has highlighted the lack of regulatory clarity.
Until such time that Bitfinex can obtain a license in the United States and operate as a legitimate business, the company has no intention in launching its products in the country.
In Which Countries Bitfinex is Available?
Bitfinex has created an offer that is available globally. However, the company still complies with regulator prerequisites that forbid it to operate in certain markets that fail to meet international AML-CTF standards or in such jurisdictions where no clear path to a permit has been established.
This information is updated in the official website's Privacy notice under Exchange Terms, Terms of Service. Presently, these jurisdictions include: Albania, the Bahamas, Barbados, Botswana, Cambodia, Ghana, Jamaica, Mauritius, Myanmar, Nicaragua, Pakistan, Panama, Uganda, Yemen and Zimbabwe.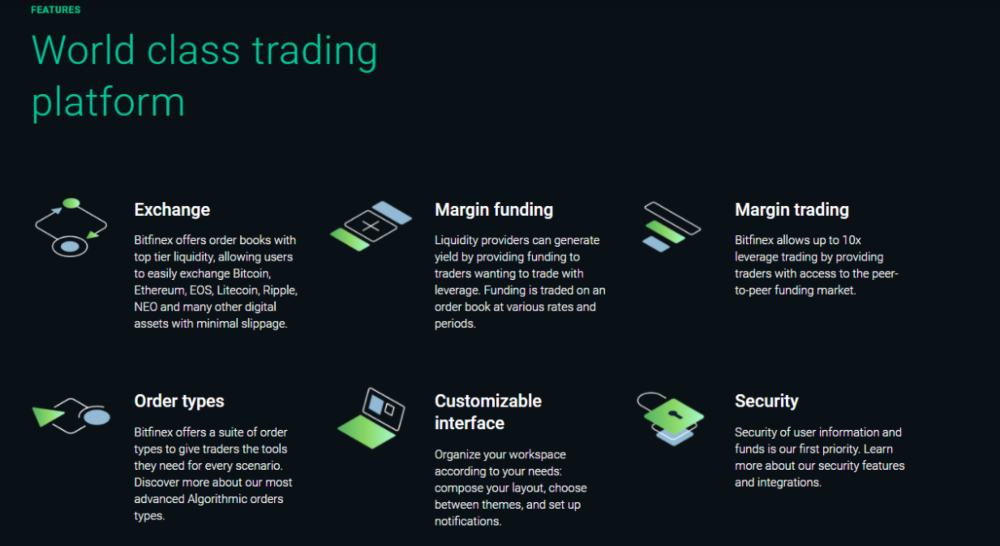 Outside of these jurisdictions, and the United States, the crypto exchange is available worldwide. Please note that you will have to check the Derivatives and Exchange Terms as the list of prohibited jurisdictions varies.
Bitfinex will not accept customers from prohibited jurisdictions as a final fail-safe that makes sure that individuals and the company's business interests are protected.
Can US Customers Use Bitfinex via VPN?
No. The company's Terms of Service unambiguously state that any unauthorized access is not permitted and even if you try to register, your registration will be rejected due to lack of regulatory compliance in your jurisdiction.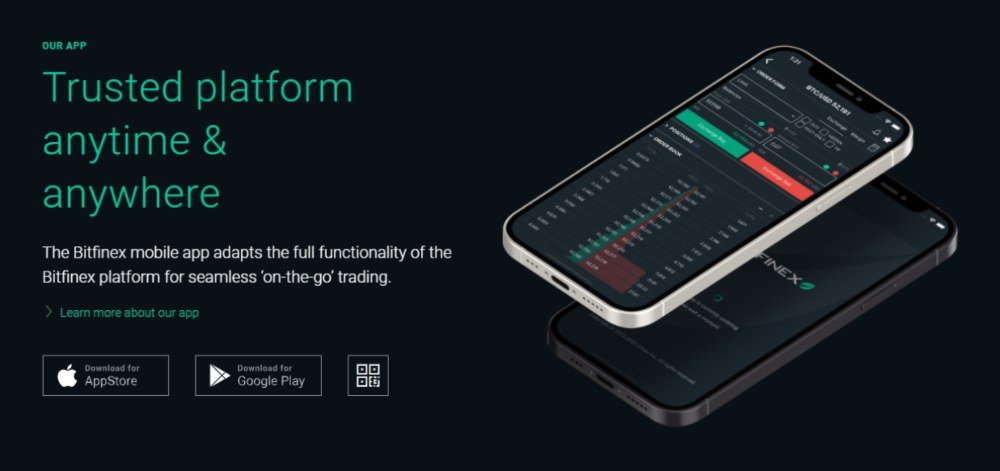 Best Bitfinex Alternatives for US Customers Available in the USA
Bitfinex may not be available in the United States yet, but there are at least six worthwhile alternatives (e.g. exolix.com) that share similar features, functionalities and overall offer, whether you are interested in margin trading, derivatives or simple exchange.
Binance
Binance is one of the most recognizable names in the global cryptocurrency industry and the United States. The platform has a powerful offering that spans multiple features, including P2P trading, crypto-to-crypto trading and is generally a preferred choice by cryptocurrency traders.
The trading minimum begins at $10 with a 0.1% spot trading fee and 0.5% instant buy/sell fee. Binance focuses on cryptocurrencies exclusively and supports over 50 high-liquidity assets with significant market cap and strong track record.
Binance.US is the platform that focuses on the United States market in detail, offering three user interfaces, including basic, advanced and OTC to facilitate the overall functionality of the website.
In terms of security, Binance.US has an impeccable track record with customer funds safely stored. Binance similarly has liquidity to cover potential losses from untoward actions towards its exchange.
Since December 2020, the exchange is also running a dedicated and updated version of its mobile app.
Coinbase
Coinbase serves as both a cryptocurrency exchange and broker. The company's recent listing on NASDAQ has given it access to fresh liquidity and added to its status as a global behemoth in the industry.
Put under a lot of scrutiny, Coinbase is one of the safest and multi-feature choices you have. The crypto exchange offers storage opportunities but encourages consumers to take a custodial approach towards their digital asset and use cold storage instead.
Coinbase comes with a highly-intuitive UI that translates into better functionality and overall user experience. Interested parties will find Coinbase convenient for personal and business use.
The exchange offers a number of products, including the ability to buy, sell and trade crypto as well as issue a card, host a wallet or opportunities to grow your cryptocurrency knowledge so that you are able to make educated decisions about your digital asset portfolio.
Poloniex
Poloniex is the crypto exchange that comes closest to Bitfinex in terms of functionality and even design. Established in the United States as a trusted destination for crypto investors and traders, Poloniex has much to offer.
The company has a steady 8% APR program on TRU investments and offers exchange, margin, futures and lending products, giving it the full constellation of options.
The fact Poloniex operates in the United States attests to the company's ability to navigate more sensitive regulatory landscapes and remain compliant while being prepared to evolve as legal norms change.
Poloniex supports a number of assets, including Bitcoin, Ethereum, USDT and all leading altcoins that have proven resilient and versatile in their offering over the past years.
The exchange runs very detailed graphics in real-time to help customers find their bearings whether they are experienced traders or completely new to the institution.
All products can be used by registered customers who must undergo AML and KYC verifications before proceeding to using Poloniex.
Kraken
Kraken is another familiar and trusted name in the United States crypto exchanges market. Once again, Kraken comes very close to replicating the exact full offer Bitfinex has with the small benefit of operating as a fully licensed entity in the USA.
In terms of features, Kraken offers a dedicated 24/7 support line that is well-versed in providing assistance across all main product verticals supported by the exchange. You can discover numerous features, including but not limited to:
        Margin Trading
        OTC
        Futures
Kraken is fit for new customers as well as people who already have experience trading and handling currencies and who are looking for a dependable exchange they can use to carry out a range of operations.
Kraken runs an extensive educational series on what its services are in video and written form, making for a quick study in the full range of the company's services. Kraken remains a highly-trusted and reliable US-friendly exchange.
KuCoin
KuCoin brings you a level of functionality that matches Bitfinex. The user interface and overall features overlap and you can use KuCoin as a US Person whether you are interested in purchasing crypto through Fast Buy, P2P or Credit/Debit Card.
KuCoin explores the full potential of Decentralized Finance by allowing you to participate in Spot and Margin Trading, and benefit from the company's API and Trading Bot. Derivatives are another part of the offer.
You will find advanced and simplified tools, such as Futures Lite and Futures Pro, catering to your various needs as a trader. Besides, you can leverage tokens and get additional value from your investment, time and efforts.
BitMEX
BitMEX is a viable choice if you are looking for an alternative to Bitfinex in the United States.
The crypto exchange has a drier look that focuses on the products first and foremost and it allows you to explore advanced API, and a selection of mainstream cryptocurrencies and altcoins
You can pick from a number of contract types that will help you to navigate through the exchange's offer reliably and access the products you are solely interested in.
BitMEX has competitive fees, a good return rate and a track record that makes it a trusted choice for many traders in the United States and beyond.
---
---