Converting Bitcoin into Cash: A Beginner's Guide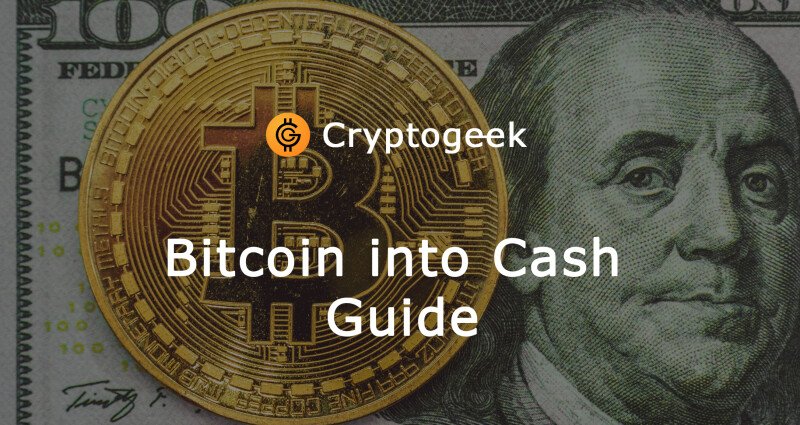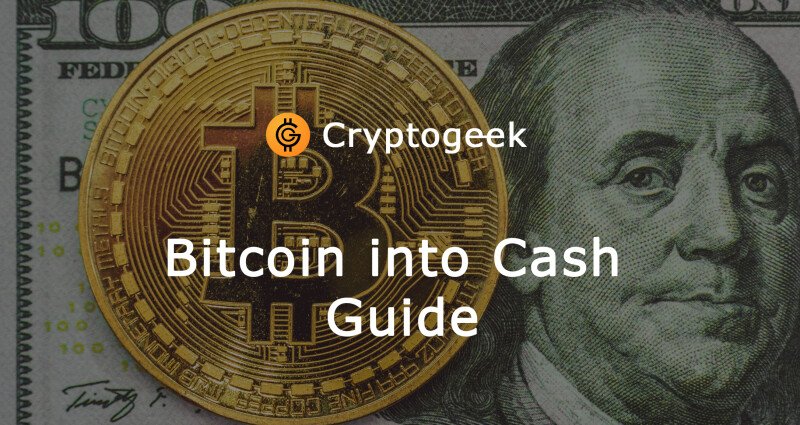 While there are many different ways to invest in Bitcoin and crypto online, what's the most convenient way to redeem as cash? Many BTC users may wish to convert to fiat over time. Thankfully, there are more than a few different ways to do this.
However, choosing the most appropriate way to redeem BTC as fiat money can take time. If you are just starting out learning crypto, it makes sense to overview what to expect. In this guide, we'll take a look at different ways through which you can move your Bitcoin assets into physical money.
Ways to Convert Bitcoin into Cash
You don't have to keep BTC as digital assets unless you want to. If you decide to cash out as fiat, you'll want to consider ATMs, exchanges, cards, and more. However, when it comes to trading in BTC, you need to remember you are effectively selling your coin.
Here are a few of the easiest ways to convert and sell BTC for a cash return.
Bitcoin Cards
While not all banks and card issuers are quite crypto-friendly yet, BTC cards do exist. You can use these services to withdraw your BTC assets as cash. You can also use applicable cards in e-commerce. This means you effectively remove the middleman and pay a vendor with Bitcoin.
You can also use Bitcoin ATMs. These services are not the 'holes in the wall' you're probably used to. They are locations where you can effectively sell your BTC at an agreed rate for instant cash. These services are growing in number, with around 5,000 available worldwide.
Selling on an Exchange
Even a rookie BTC trader will likely have heard of Coinbase before or other crypto exchanges. To get cash for your coins via an exchange, you'll need to sign up, get verified, and deposit BTC.
Then, your chosen exchange should have an option where you can effectively decide to cash out to a bank. In some cases, you can even cash out to e-wallets. If you care about anonymity, the latter option may be the best approach.
Selling Bitcoin Privately via Peer to Peer
We do recommend selling BTC on an exchange as your best choice. This is because the leading exchanges tend to be fair on rates, and the transactions are speedy. However, in some cases, you might want to speed things up even further.
Selling coins privately in exchange for cash can also mean an added privacy boost. This takes place on a peer to peer basis rather than through full exchanges. You'll need to ask your buyer to make a cash deposit through a channel of your choosing. For example, you may ask them to transfer into a PayPal account.
However, this method of selling does come with risks. Some traders may prefer this route as it can mean a more lucrative exchange rate. However, with a reputable crypto exchange, you can be sure you have some form of third-party backing. Safety is everything when you have a lot of crypto assets to juggle.
Another benefit to private selling, of course, is that you avoid exchange fees. Some exchanges apply cuts, which naturally sap your return.
Last Points to Consider
Plenty of people want to cash out BTC as it can often be volatile. That, of course, is the nature of cryptocurrency. That said, if the advice you receive suggests now is the time to sell, the power lies in your hands.
Providing you consider applicable fees and any taxes you may need to declare, why not convert to cash? Alternatively, you may wish to continue riding the waves – it's crunch time.
---
---