How to Find the Best Cryptocurrency to Invest in 2022 - A Complete Guide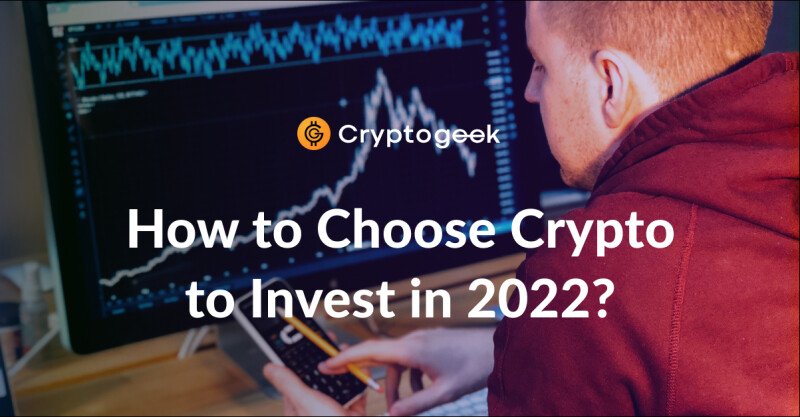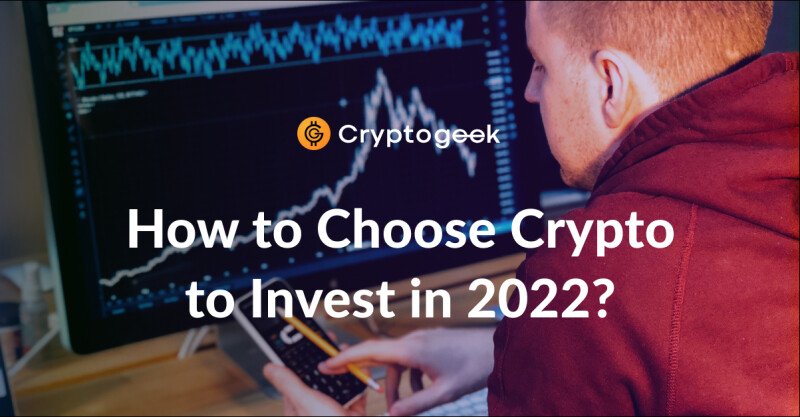 More and more people wishing to benefit from investing in cryptocurrencies flock to the markets. And nothing is surprising about it as crypto assets showed their strength in the turbulent days when COVID panic has shaken the traditional stock markets. Bitcoin has come through a series of ups and downs but no doubt that its curve keeps on climbing up. There are always people who say that it's too late to invest in Bitcoin. Some people were saying it when Bitcoin cost $40, then it was said when it cost $4,000, and today when Bitcoin is around $40,000, we hear this phrase again. OK, Bitcoin and other coins with the largest market cap are growing slowly. But what about lesser-known coins? Some of them make several hundred percent growth in a matter of a year. Such crypto coins can be good for quick returns. In this guide, we will tell you how to choose the best coins for long- and short-term investments.
Short-term Investment
There are over 12 thousand cryptocurrencies in the world as of January 2022. That's a lot! Some of these coins make mind-boggling gains in a week thanks to pump-and-dump schemes. Others gain price and notoriety more naturally. These obscure coins might not be the best on the technology side but as a short-term investment can be an efficient tool for growing wealth. 
Short-term investing is a riskier business than long-term. The reason is clear: to win on short-term investing you invest in more volatile assets. If you check the list of the week's top gainers and top losers you will probably see the list of obscure coins. So apart from dubious pump-and-dump groups/chats where else can you find these little-known assets with strong potential? 
That's a tough task to find trustworthy info about such assets. On platforms like CoinsBeast, you can see the community discussions and voting results ranking obscure altcoins. If you believe in the power of the communities then maybe such platforms, forums, and subreddits can serve as a guide.
I have learned more on Twitter than in any classroom. 🎓

— Altcoin Daily (@AltcoinDailyio) January 27, 2022
If you can conduct tech analysis or have time to learn this art, then you can choose worthy assets without the need of learning that much info surrounding these coins. Fundamental analysis is sometimes considered to be less significant for cryptocurrencies than such assets as forex and stocks, however, you can see that headlines shape crypto market curves from time to time. So following the news outlets is a must. However, you won't find much news about obscure coins. Rather the big trends affect Bitcoin's price which affects the rest of the market at once.
Long-term Investment
Bitcoin is an obvious choice for those who want to enter the world of cryptocurrencies. There's no guarantee that this coin is going to be beneficial in the short run but it is believed to keep on gradually gaining value. Bitcoin is the most well-researched cryptocurrency. It is accepted on most crypto platforms. Bitcoin is an obvious choice for crypto rookies and a good reason. Stablecoins (most popular is Tether aka USDT) are another "safe" entrance to the cryptocurrency world as their prices are pegged to fiat currencies (usually to USD) which are less volatile than cryptocurrencies in general.
For long-term investments, you can focus on the current leaders of the market. You can look for investment among the top 50 coins by market cap or even among the top 100 coins. However, it's important to keep in mind that some of them may turn out to be chance guests in the top sector.
To prevent the situation when you invest in an asset that doesn't have many chances to sustain the competition you should do thorough research. You should check the project's history. How was this coin performing on the market? More than that, all decent cryptocurrencies are associated with certain networks/services. Make sure that the coin or the network it fuels has a strong use case and the project is following its roadmap timely. You should read the articles in the media about the asset you are interested in. Top assets have decent media coverage and it won't be hard to figure out if a certain project is not that good if you read 3-4 articles published throughout the years in different sources. User/investor reviews around the Internet are another valuable source of information. Check if the coin is available on several exchanges (especially ones that you can use). The availability of the asset on exchanges is an important factor. 
Another way to invest in crypto that came with the 20s is growing your wealth via DeFi platforms. There, you can lock your coins to provide them for the liquidity pools in exchange for rewards. DeFi platforms provide other options, as well. For instance, they allow you to lend crypto coins and put them to work in other ways. Before you choose a DeFi platform, read about it, make sure that it can be trusted. Check its analytics and you'll probably see which coins can bring the best returns on this exact DeFi platform. Additionally, the beginning of the 2020s saw an increase of exchanges offering crypto derivatives trading. Mostly you can trade derivatives associated with the most popular coins. However, it allows you to short these coins, a strategy that wasn't that convenient before crypto derivatives became available for the large public.
Conclusion
In crypto investing much depends on your ability to do research on coins that seem to have potential. You should be able to tell trustworthy sources from sponsored articles, real accounts from shills, and so on. You should learn to distinguish if the project that was hyped a couple of years ago is still a thing or if its heyday is in the past. Read, compare, discuss, and you will drastically narrow the number of coins you are ready to invest in. It's crucial both for long-term and short-term investments. 
More than that, in 2022, you can choose not only between the best-performing assets on the market in order to trade them but also you can choose between DeFi platforms that let you earn money from locking or lending your crypto coins. 
---
---