Payeer Wallet Review 2021 - Is It Safe?
Mar 29, 2021
What Is Payeer?
Payeer is an electronic wallet system that operates internationally. It began its work in 2012 on the territory of Georgia with representative offices in the UK and Russia, and in 2015 it became one of the most popular payment systems.
During this time, hundreds of thousands of users have registered in it. For now, about 9 million accounts are registered in the electronic payment system. According to the monitoring statistics, the site is visited by more than 4,000,000 people monthly, which indicates its popularity. It is used in 200 countries, which allows payments to be made all over the world. Using the system, you can not only pay for goods and services, as well as deposit and withdraw funds in one of the most convenient ways for yourself, but also use Payeer to do business. For example, connect the site to the system and accept payments from customers from all over the world.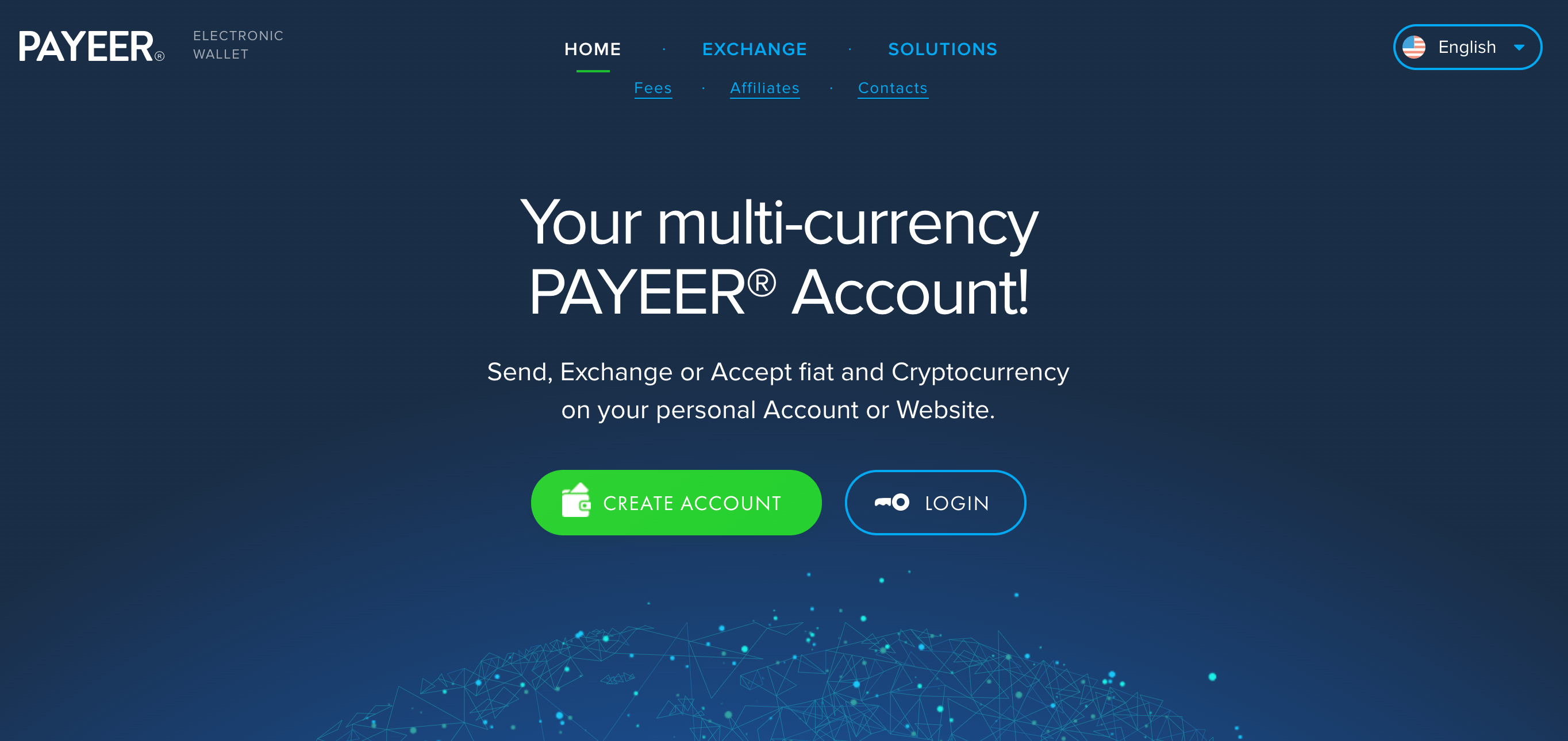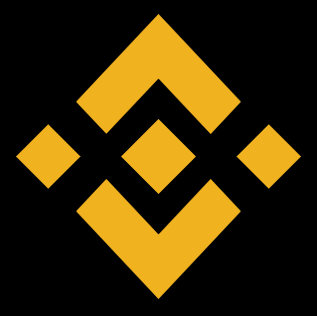 Get Profits with HODLing on Binance Earn
Payeer provides its users to buy and sell cryptocurrency. However, the system does not always offer favorable rates, and you may also need to pay a commission to complete the transaction.
From 2020, changes will come into force that relates to the regulation of the turnover of cryptocurrencies, which means that when withdrawing funds through most licensed payment systems, users will have to declare their income and pay taxes. If supporting documents are available, tax is charged on the difference between the sale and the purchase. In the absence of documents, tax payments are charged on the entire transaction amount.
Also, Payeer issues its own payment card - it allows you to pay and withdraw cash anywhere in the world without commissions. Also, you can transfer funds even to a user who is not registered in the Payeer system.
The wide distribution of the system allows using Payeer to pay for goods and services in online stores around the world. You can get acquainted with a detailed list of solutions on the "Solutions" tab. The system provides ample opportunities not only for buyers but also for sellers. Offers to connect the site to Payeer, which will allow accepting payments, expanding the client base, and getting additional opportunities for doing business.
Payeer is available not only for desktop but for Android and iOS systems. All the information users can read in 5 languages: English, Russian, Spanish, French and Chinese. 
Features
In the Payeer system, you can create an anonymous and verified account. The only difference is in the level of trust in users. In this case, the possibilities are the same:
payment for purchases in online stores;
making international transfers;
automatic currency conversion when transferring from one internal account to another.
currency exchange at the internal rate or on the stock exchange;
SWIFT payments.
organization of payment acceptance on your own website (available for Business accounts);
earnings on the affiliate program.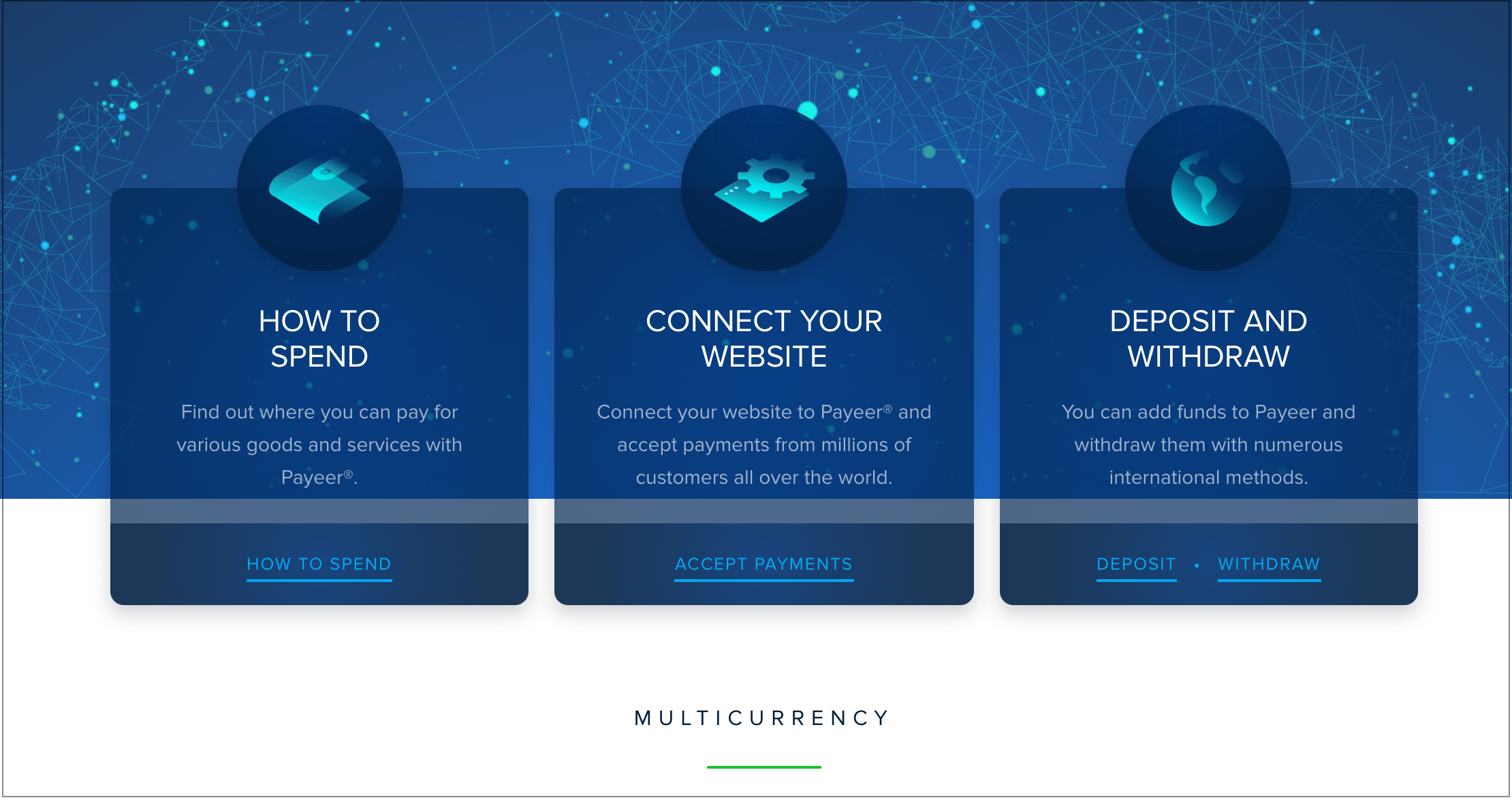 Taking into account the reviews about Payeer, the following advantages of the system can be distinguished:
Anonymity. Verification is provided on a voluntary basis. Most users prefer to create anonymous email accounts. Accounts are verified mainly by businessmen who connect Payeer to their website.
Convenient interface. Many services have outdated sites with complex interfaces. You have to search for the information you need for a long time, which does not suit users. The owners of Payeer wallets note that the site of the system looks much more presentable compared to others.
Instant international transfers. The payment system is used by people from many countries since instant transfers are available to them regardless of the time of day and the country of destination of transfers. This is ensured by the use of modern technologies aimed at high-speed data processing.
Extensive functionality. You can not only transfer money. An internal currency and Bitcoin exchanger is provided at a favourable rate, as well as payment for most popular services.
A wide range of deposit and withdrawal methods. There are over 100 options available to top up your wallet. A similar number of options are offered for withdrawing money.
Safety. One of the most important points that people pay attention to when choosing a payment system. Everything is in order with security in Payeer: a multi-level data protection system is provided, including a master key.
The only considered disadvantage of Payeer is the commissions for replenishing the wallet. The transaction is charged up to 5% of the amount. It should be noted that this disadvantage is compensated by the fact that the commission for internal transfers is reduced to 0.5%
Referral Program
Each user of the payment system can receive additional income from attracting people to the Payeer. The service has launched a multi-level referral program. Under its terms, partners get up to 25% of Payeer.com income.
But recently, the payment system has increased partner deductions to 40%. Their value depends on the amount of funds spent by the users you attracted.
The current affiliate percentage is displayed in the "My referrals" section. The initial value is 10%.
Payeer Fees
Payeer provides users with fairly wide opportunities, but using the system may involve the need to pay commissions. So, for example, the commission for depositing, transferring funds is up to 5%, its size directly depends on the choice of the method by which money is deposited into the account.
The commission for sellers when accepting payments from buyers, as well as when making an instant exchange or exchange of fiat currency is 0.95%. When using the internal exchange, users pay a 0.25% commission for options, and 2.95% when using high-risk sites. The minimum commission is 0.01 USD or EUR. You can find more information about fees here.
How to Get Started with Payeer
In order to start working with Payeer, you need to create your account. To do this, click on the "Create Account" button on the main page.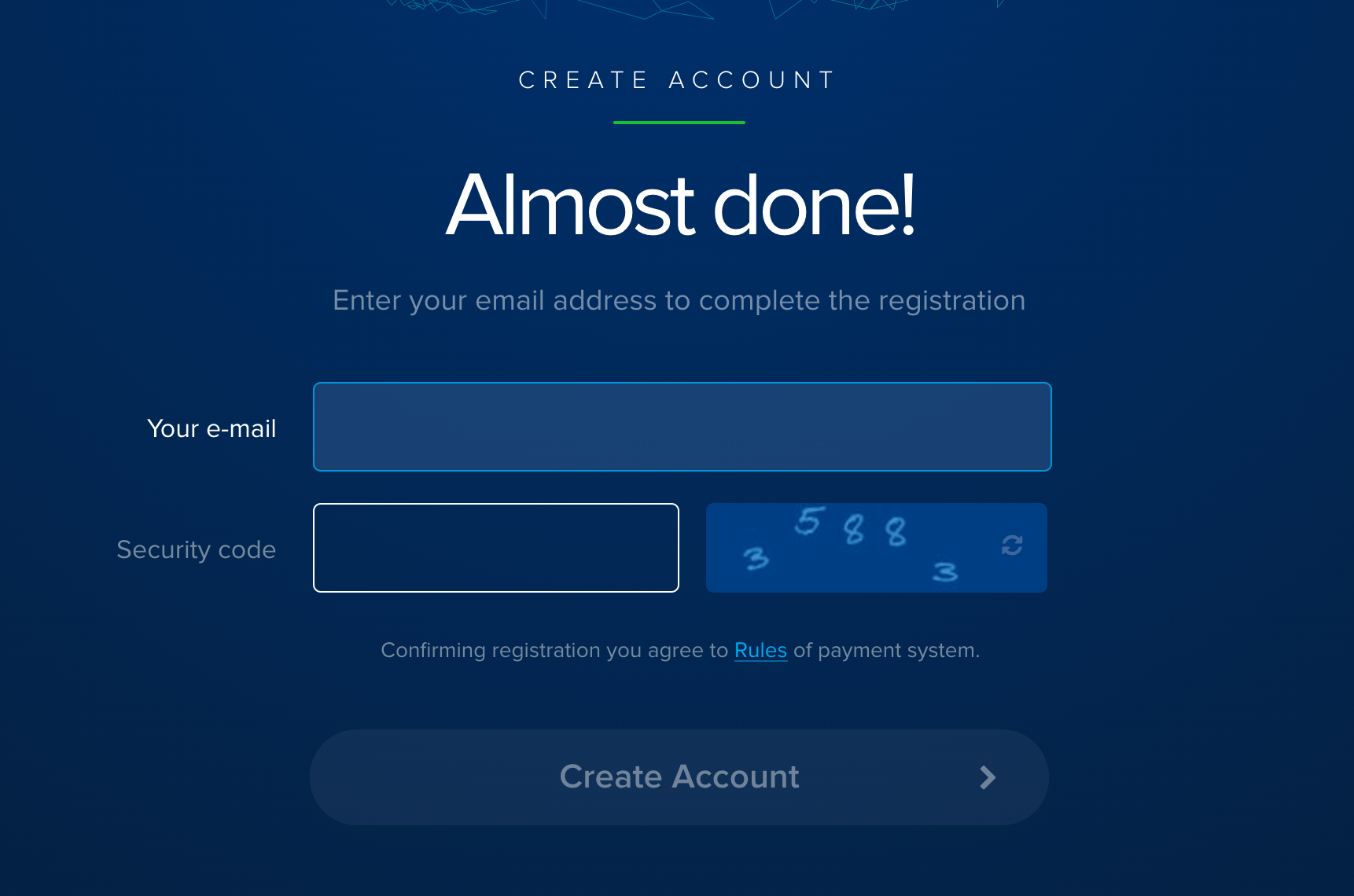 In the form opened you need to indicate your email and enter the security code from the picture. Once it is done press "Create Account".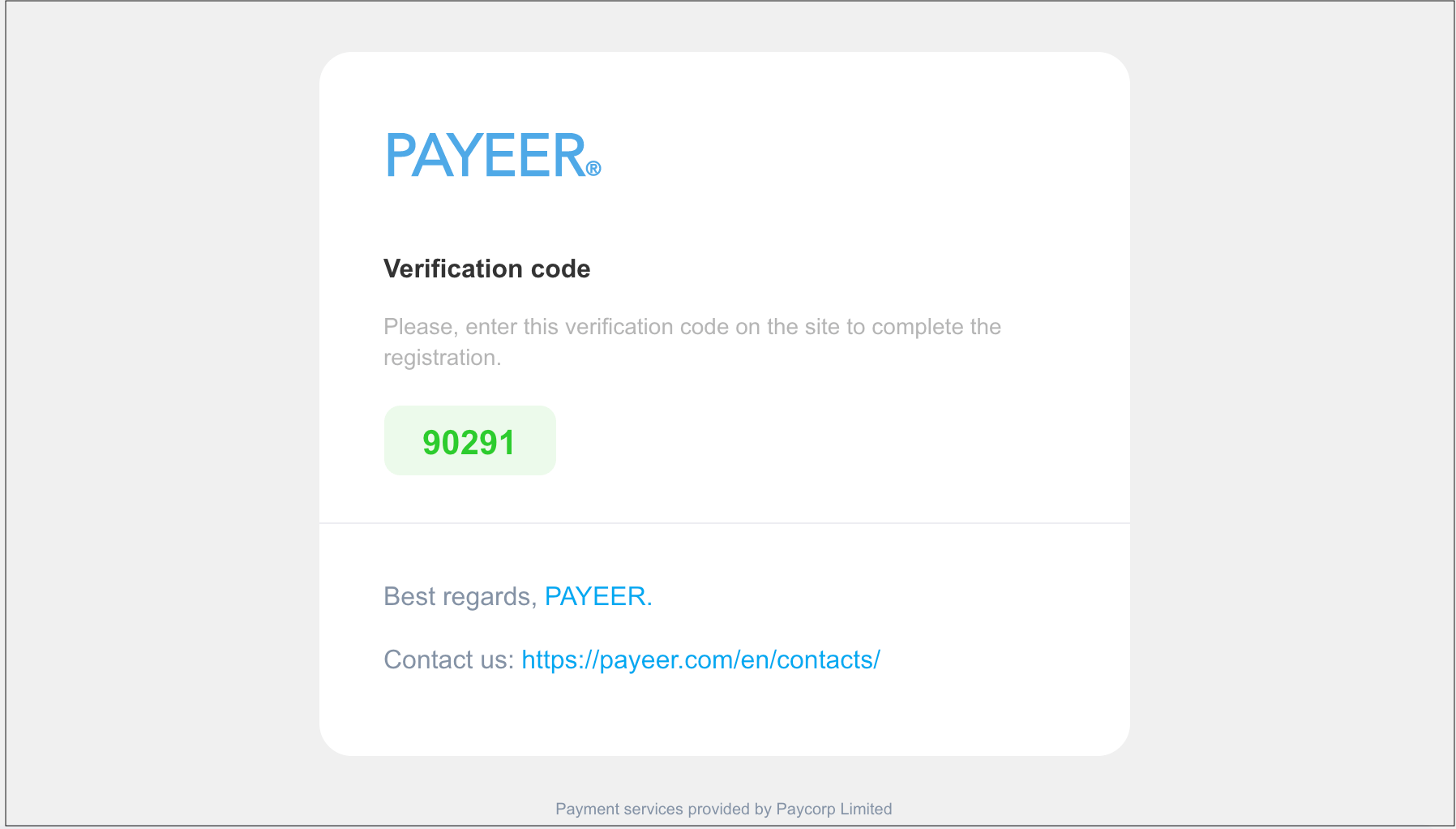 To verify your account you need to find the verification code that will be sent to your email address. Open the message from Payeer and enter the code received.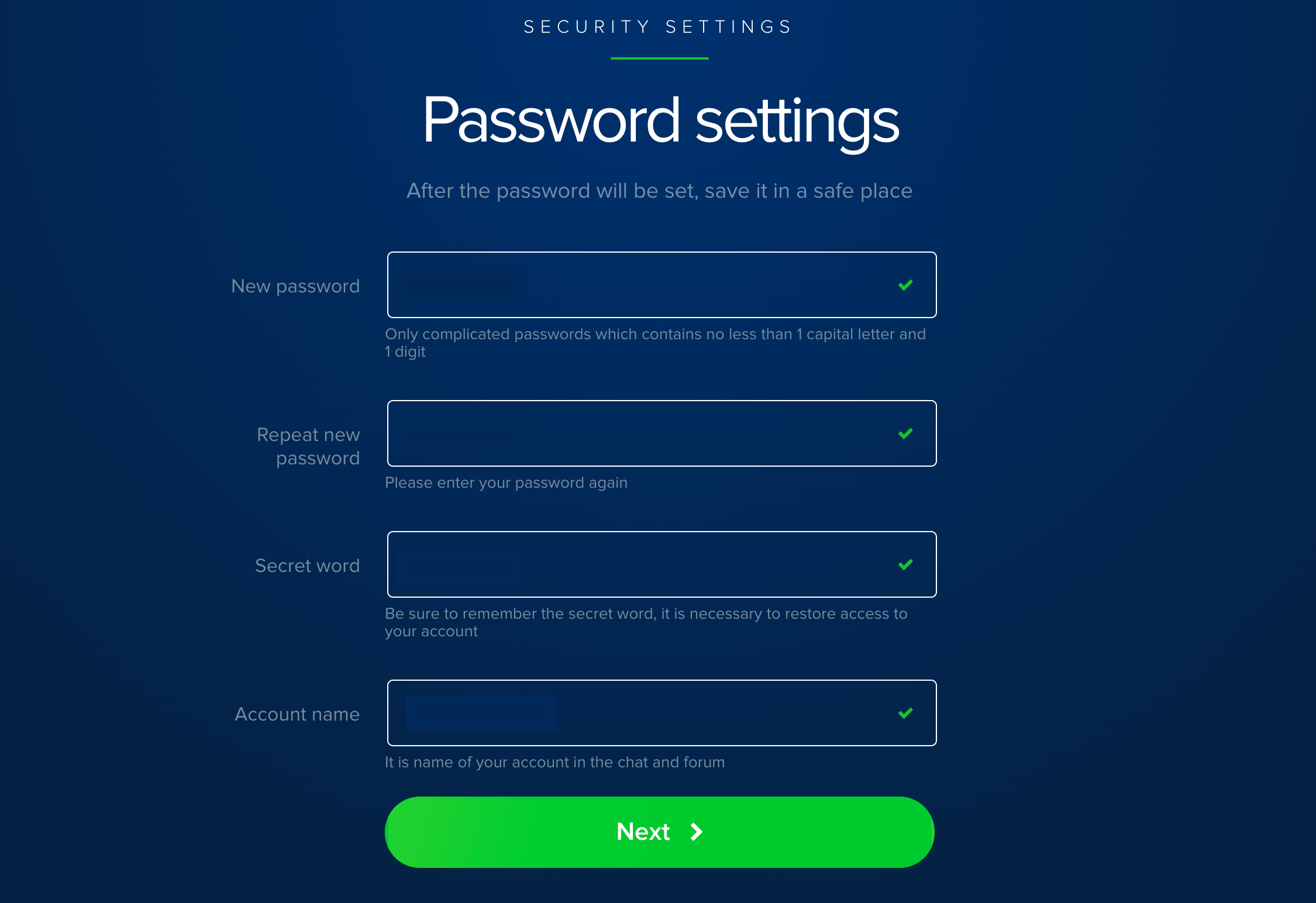 On this stage you will need to set a password, secret word and account name that you will use to log into your account. Save them in a safe place when finished.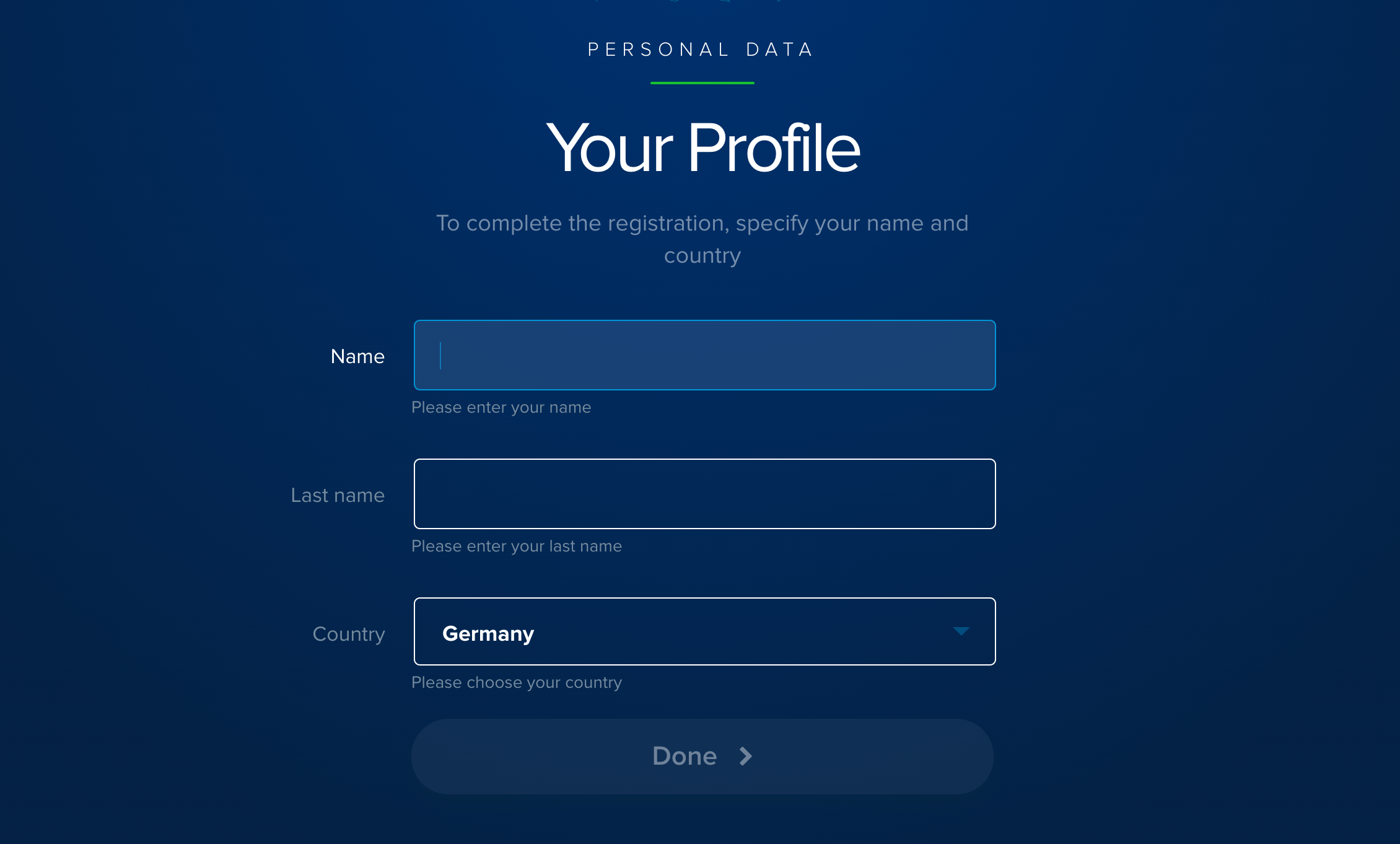 It is a final step! Enter your name, last name and the country to complete the registration process.
That's it! Now you can start using Payeer service!
How to Use Payeer 
The system offers to use two types of accounts - an account of an individual and an account of a legal entity. At the same time, for each wallet, it is provided to open accounts in different currencies (USD, RUB, EUR). In addition to these currencies, fiat and cryptocurrency blocks are available (BTC, ETH, BCH, LTC, DASH and USDT). Each block of the wallet contains the symbol and the amount of currency that the user has available.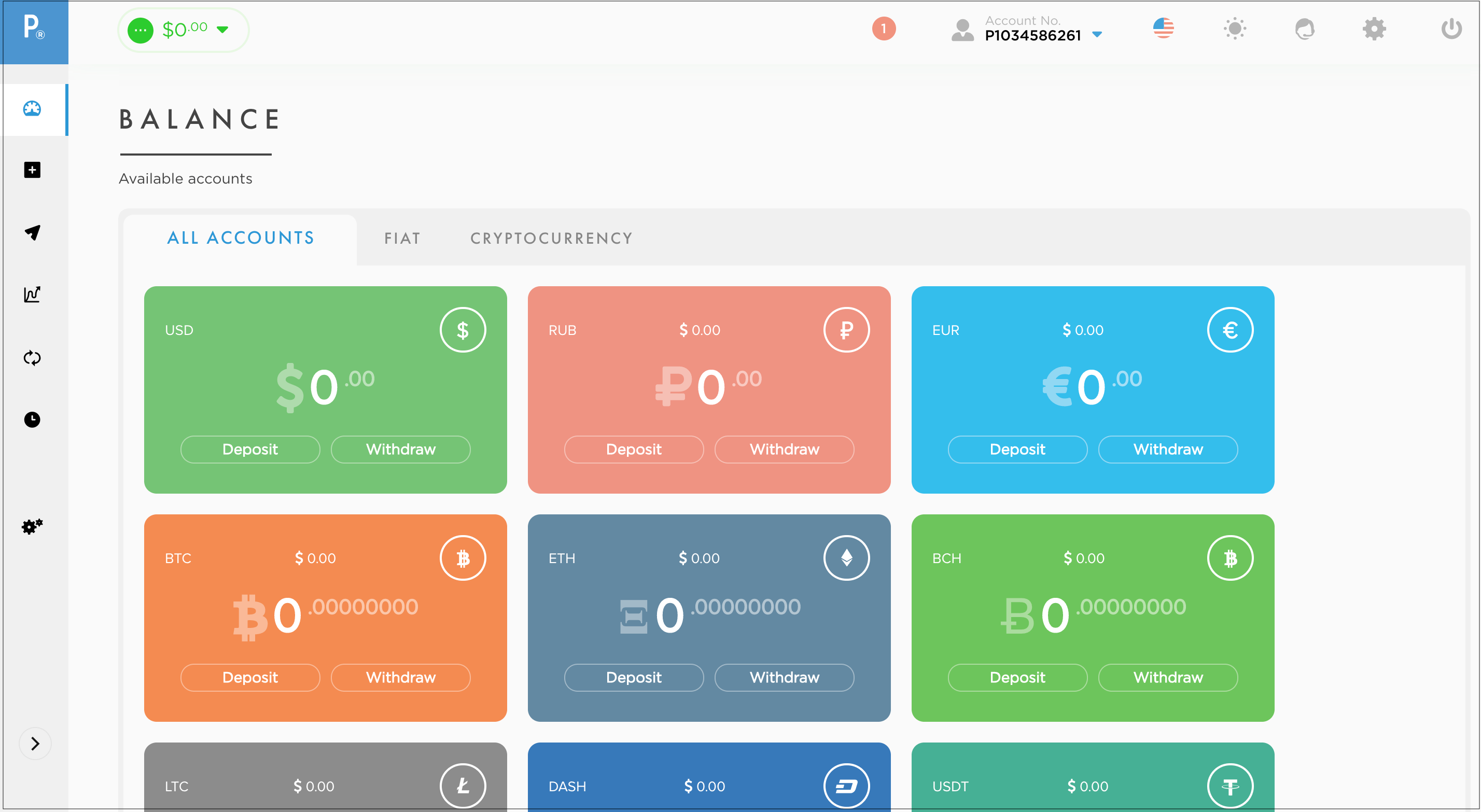 On the main page of the electronic wallet in the "Balance" section, there are tabs "All accounts", Fiat and "Cryptocurrency". On the All Accounts tab, you can find eight currency blocks: USD, RUB, EUR, BTC, ETH, BCH, LTC, DASH and USDT. Fiat currency blocks are displayed on the Fiat tab (US dollars, euros, rubles), cryptocurrency blocks are displayed in the "Cryptocurrency" tab (BTC, ETH, BCH, LTC, DASH and USDT).
Each currency block contains the currency symbol, the amount of money in that currency in the center of the block, and the amount converted to euros (by default). If desired, the user can change the currency of the total by clicking in this currency block the currency symbol in which the result should be displayed and refreshing the page.
Verification
The verification procedure allows users to get access to all system functions, make transfers quickly and easily, and also insure against blocking. To complete the procedure, you must confirm your mobile phone number, provide an identity document (passport, driver's license, residence permit), as well as a photo of the user, a document to confirm the actual address of residence with the name and full address (statement, utility bills) ... Additionally, the company may request to contact the employee via Skype via video link.
Verification allows you to change your account status from registered to verified. Along with identity verification, the company may request information about funding sources, transactions. In case of refusal to provide personal information, the company has the right to close, restrict or suspend access to the electronic wallet. Before registering on the site, you must study the rules of the company, because Payeer's internal policy imposes restrictions on the use of the system by users from certain countries who cannot be verified.
Customer Service
To resolve various issues, customers of the Payeer e-wallet system can contact the support service using a special feedback form posted on the company's official website.
Is Payeer Safe?
This service has been successfully operating in the financial services market since 2012, has managed to win the trust of users and acquire regular customers. The popularity of the system, the presence of partnerships with large financial institutions operating in different regions, allows using Payeer in more than 200 countries, making payments and transfers, using it for doing business, trading on exchanges, including cryptocurrency ones. All these facts witness a good reputation of the company. It is a sign that the company is trust-worthy. 
The service has a high level of security and external protection of information. The company is officially registered in Estonia, one of the world leading countries in the blockchain industry. The official website payeer.com has information about the license received, which was issued by the Financial Services Commission (VFSC) No. 15068 dated May 16, 2019. The legal information provided by the company is another reason to believe that Payeer is not a scam platform.
As for the measures that users on Payeer can apply to secure their accounts, the platform provides a number of features. The main protection feature is 2-factor authentication (2fa). This measure makes it impossible to enter the account or withdraw the funds without providing a short one-time password that can be received by the user via an SMS. The more complex way is installing a Google Authenticator or an Authy app on a mobile device. This app generates one-time passwords every 30 seconds. No person who has no access to a mobile device with a user-binded authenticator won't be able to get this password and enter the account or withdraw funds. 2-factor authentication significantly decreases the chance of losing money to a theft.
Another layer of security is possible thanks to a secret word that is generated once you create an account. It is advised to write this word down and keep it in a secure place. The word can be requested while performing some critical actions on the account and while recovering the access to the account. If both password and secret word have been lost, the user will have to go through an KYC procedure and pay the password restoration fee. Through the partnership with Vistnet Payeer successfully guards its servers from DDoS attacks. The platform is licensed by VFSC and MEAC.
Conclusion
Summing up, we can say that the Payeer payment system is really reliable and opens up access to a lot of opportunities. The service is used by businessmen, freelancers, investors and owners of various projects for whom anonymity is important. Users have access to a wide choice for replenishing the wallet and withdrawing money, as well as an affiliate program with a decent percentage for attracting referrals. We recommend this service for work.
TOM
25 September, 8:02 AM
Of all the variety of payment systems, I choose Payeer. It doesn't require verification and is easy to use. Another benefit is the speed of payments.
roy.t
16 September, 7:24 AM
I wish I found this payment system earlier. Payeer really cares about its clients. There are lots of interesting features in the app: from the internal exchange to the affiliate program for passive income. By the way, you can make good money on the referral system. The practice has shown that leads work greatly! I earned $300 last month, and $200 before that. There are no problems with withdrawals.
milovanov
15 August, 6:31 PM
I'm 200% satisfied with the Payeer service! I've already used it to transfer money to another country. It works flawlessly!
k.michael
16 July, 7:37 AM
Payeer is the fastest transaction method, especially in the Internet space. I needed to convert USD to RUB to pay for the products in the online store, and with Payeer, I did it in a few minutes! Yeah, maybe I lost a dollar on two on commissions, but I did it without hassles and payment confirmations (like in QIWI). I've been using a merchant from this system for my web resource since the end of 2020. The service is at a high level!
I already uploaded the required documents for my account verification, but they keep declining my verification for no legit reason and they keep replying with the same copy and paste messages!!!!
I already replied to the support team saying that I uploaded my recent utility bill with QR code, but they copied and pasted their previous message!!
I uploaded the same kind of bills as address proofs on other platforms and my accounts there got already verified, except PAYEER and Perfect Money!!
Without PAYEER verification, I cannot make any fiat deposit using credit cards and it can only deposit cryptocurrency!!!
Se supone que no requería verificación para las operaciones y es mentira. Les mandé todos los documentos y me mandan respuestas con excusas de que los escaneos no se ven bien cuando están en alta resolución. Y ahora no puedo hacer ninguna operación con mi cuenta, ni siquiera sacar el dinero de la plataforma y tengo 400 dolares dentro. Estoy esperando respuestas del soporte , pero me huele a que son unos estafadores. Si pierdo mi dinero los demandare
I've been using Payeer for over a year, and I'm completely satisfied with it. Logical interface, comfortable conditions for the users and a smart customer support - these are just some of the benefits of this payment system. I recommend it!
Recently I log into my Payeer account, found all my balance hacked luckily I didn't have a lot of money in it

I conclude that Payeer is not a safe payment system, be careful
Sam
4 October 2020, 9:23 AM
I gotta say that I like working with that system, but dispite that, I'd prefer to pay such a big. Sometimes it hurts.