Prohashing Reviews 2022 - Is It Safe?
Aug 10, 2020
Launched in 2014, the Prohashing mining pool supports hundreds of coins and tokens enabling payouts in non-mineable coins as well. Prohashing works for various formats, such as pay-per-share (FPPS), pay-per-last-N-shares (PPLNS), and solo mining with multiple algorithms.

It's possible to have miner's payments at the Coinbase account allowing for bank transfers in the user's local currency.
Apart from the above-mentioned possibilities, the following features are available with Prohasing mining service:
Tracking electricity data about individual miners or define groups of miners
Customer service, including phone support
Choose charities to support
124 auto-switched coins and 10 merge-mined coins
Portfolio targeting
Hashrates aside, the possibility to view workers by mined coins and difficulty level
Referral program
Hardware-specific configuration generator
Protection measures entail 2FA, notifications upon change of a payout address, alert on change of payout address notification settings, as well as the possibility to block access from the TOR network.
Prohashing uses the Web Application Messaging Protocol (WAMP) to support obtaining pool statistics.
The website displays live stats for the following categories: Expected payouts for 1 MH/s, payout coins owed, daily total miner earnings, yesterday's charity earnings, number of miners, coins mined by day, pool hashrate, and electricity use. 

When payouts are executed for the U.S. dollar account holders, the BTC balance is transferred to the Coinbase account and get converted into USD. If the conversion fails for 3 consecutive times, the BTC balance remains on the Coinbase account. Payouts are issues on a daily basis. A custom payout threshold option can be set. There are minimum, maximum, and default threshold values for each coin. 
Executing payouts after the balance reaches a threshold is a way to enhance the pool's security by not letting potential hackers access these amounts. It's worth mentioning that payouts are free. 
Fees
Due to issuing transactions with all the outputs, the average fee is much lower than if a common one-input/output transaction approach would be applied. One can find the tentative fee for the next day's payout by checking the second row of the addresses box. Fees also vary depending on the algorithm applied (for example, Scrypt, Ethash) as well as the mining model (Dynamic FPPS Mining, Static FPPS Mining, Solo Mining, PPLNS Mining). The pool specifies a flat predictable fee for each algorithm. Prohashing sets it to let users mine the most profitable coins. 
Fees account for a number of factors, such as risks associated with mining, slippage, cost of business, and the consideration of how to produce the highest possible earning for miners (or profitability). 
Regulation
Prohashing is registered in the USA, Pennsylvania, and therefore compliant to U.S. regulations. Stringent rules, however, ensure that the pool's users are going to be paid. 
Mining models
Full pay-per-share (FPPS), Pay-per-last-N-shares (PPLNS), and Solo Mining are the three models supported by Prohashing. 
With the Full pay-per-share model, the simplest one, users receive a certain amount of coins per every share and it does not matter if a block is actually found. It delivers stable earnings but the user is charged with the highest fees here. Under this model, it's possible to exercise dynamic mining to switch to the best performing coin. It is the most profitable choice for most miners. 
The Pay-per-last-N-shares model lets users receive a reward for finding a block with the further distribution of this reward among all miners participating in finding this block. Under this model, the profit is varying. In contrast to the previous option (pay-per-share model), fees are lower but there is no possibility for dynamic mining here. As a pay-per-last-N-shares miner, you can work with a single coin and your reward will be denominated in the same coin. This model suits the rigs with high restart times. 
The last option, solo mining, rewards the user for finding a block regardless of whether the same block is found by other miners. This model has the highest variance among all three models. When the block is found, the user's reward will be credited with 98.01% of the entire block's value with the account of transaction fees. Small amounts of rewards are still credited to solo miners as part of the reward for finding merge-mined blocks. With Prohashing, solo miners receive a simple solution to work with a particular coin without the need to install a coin demon, or set up a pool for themselves. The amounts of their reward are paid in the target coin.
In its "Help" section, Prohashing details on how to tune one's miner so that the highest possible hashrate could be achieved. 
The use of Stratum Protocol
Stratum Protocol has been widely used by miners but it can be obsolete for full-fledged modern mining. Therefore, each mining rig is advised to rely on a separate Stratum connection even though these connections pertain to the same IP address.
Orphan Bonus
When one of the Prohashing's orphan blocks is mined, an increased reward is being credited. The goal is to mine the next block on the top of the orphan block in order to earn the profit of both blocks. This bonus is available by default and the user does not need to take any special actions to subscribe to receive this bonus.

Work restarts
There are a few occasions on which work restarts may occur. For example, another pool or another Prohashing miner may find a block for a coin that the user is mining. It also can happen that the mined coin is placed in error. There are some other situations that can lead to work restarts. The delay associated with this restart is brief.
Security
Prohashing builds its security on a number of protecting measures:
Prohashing handles mining on a server that is under the team's physical control and located on its own network. 
Through mandating early payouts, the company keeps the number of funds available for theft as low as possible. The website also states that a possible theft would not make Prohashing stop their normal activity for more than 20 days. 
A duplicate auditing system is in place to monitor trading and detect possible bugs.
Independent virtual machines dedicated to different services prevent access to services to the information they don't need to run their process.
The system of duplicate code allows for a quick fix of issues arising in the first component and lets the second component protect the system.
Offline storage of the user data. Within 24 hours after submission, the user data is moved to storage. 
2FA authentication.  
Community 
The Prohashing team expects that users would communicate via the local forum or support channels, and does not maintain threads on Bitcointalk and subreddits.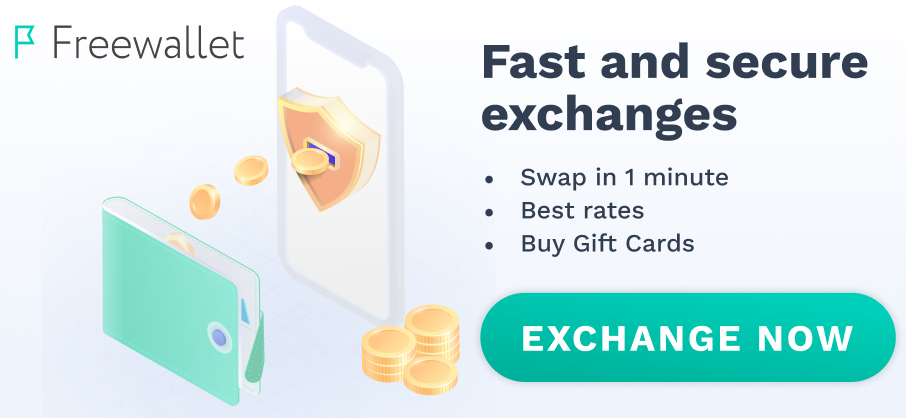 After months of being an avid Prohashing fan:

The returns on this pool are sub par, with all the math and provided "transparencies" being skewed and warped right in front you.

You can write pages and pages of text Prohashing, blaming others and stating "facts" for why your pool is unprofitable.

The ultimate end game is that you pay out less than standard rates, while holding a minute foothold in the industry whilst claiming to be the only "legal" pool in the united states.

This is a gross exaggeration of the pool's abilities and only serves to hinder the overall network by luring new miners onto this platform either to fail and move on or to be extorted by prohashing for hashrate.

The service provided is not what it is stated to be, you are basically rewarding us with shitcoins at a reduced rate when Prohashing sees fit. There is no "smart" trading algorithm that is being used here, you pay valuable coins for shit coins, valued by prohashing; compared against their favourite exchanges.

When you actually actively track any coins you are mining you will see the giant spread they are playing with.

Not only are they hindering miners from FPPS, the PPLNS and "pseudo" SOLO miners are barely seeing any rewards.

Ive ran multiple tests, months on a test rig and months with over 44 x 3090s mining ETC, ETH and RVN.

The losses are impeccable at prohashing, I can make EXACTLY what "whattomine" says with my rigs by simply pointing to Ethermine, 2Miners, Nanopool and Unmineable.

Not to mention what you can achieve just using Nicehash!!!

Do yourself a huge favour and stop listening to these guys who say "mine for smaller pools support the network".

Ill bet my last ETC that Prohashing is laughing away at us, finding ETC blocks on 2miners every 24 hours; while all the suckers like us are banging away fake shares on prohashing for an "exactly consistent payout" 😂
I've been using Prohashing exclusively for the last few months, and I have to say that I am impressed!

The site is really informative, with many write-ups, tips, and a transparent view into how things are being done.

I really like the choices available for mining: FPPS, PPLNS, and SOLO options are available.

I really really like that I can choose what crypto to be paid out in, and I can't wait for more options to be made available in that regard.

I doubt I will be moving to another pool in the near future, as this one has everything I need.

The forums are great also.

Recommended!
Reliable, secure, solid. Great website, lots of customizations. Slightly lower profitablility, but worth it for some due to their obsessive security and actual human customer service.
Das Design ist benutzerfreundlich. Allerdings kann ich seitdem ich den Betrag für eine Auszahlung erreicht habe nicht mehr auf die Website zugreifen. Wirkt dadurch sehr unseriös...
This is not a scam site. Have been mining on this site for a few months and never had a problems. Fees are a little high but the site is very stable and payouts are always on time.