Coinmine Review 2021
Aug 05, 2020
What is Coinmine?
The Coinmine One is an "all-in-one" console that was designed for comfortable individual cryptocurrency mining. Looking like an X-box, it allows for mining several crypto coins. Its developers state on the website that no special expertise is required to use it. To start with Coinmine, one needs to install and run it for any Android or iOS device provided that there is a wifi connection. 
The device was released in late 2018. The idea of the product occurred to the company's CEO when he tried to build a mining rig on his own. Though at the time the device was launched, you could find off-the-shelf mining devices, their price required significant investment. Inspired by Apple's simplicity, developers came up with the concept of a user-friendly assistant for individual miners.
What is mining nowadays?
Let me remind you quickly that miners carry out the verifying duty with respect to transactions with cryptocurrency. It allows adding transactions to the network. Also, this verifying helps avoid a "double spending" problem. To be rewarded for this task, one also needs a fair amount of luck. Not only verifying counts for a miner's reward. The main part here is to come up with a correct answer about a numeric problem (a so-called "proof of work). This is not a math job but rather guesswork.
Contrary to many pessimistic estimates, some market research firms expect that the volume of the mining market will grow. This growth is related to the rising popularity of mining pools in China.  
Mining still can be profitable although the current revenue cannot be compared with the numbers of previous years and rewards for Bitcoin mining being halved for about every 4 years. Approaching mining as a business opportunity, one can also take advantage of various mining profitability calculators. Hash rate power is central to the mining process. The power of the network, or simply a computer power is measured in hash rates. Megahashes per second (MH/sec), gigahashes per second (GH/sec) and terahashes per second (TH/sec) are the power units describing the hash rate. 
Coinmine sets the following schedule of hashrates for its supported coins: Bitcoin 4000-5000 sats/day
Ethereum 30.2 mh/s +/- 1 mh/s
Monero 800 h/s +/- 10 h/s
Grin 0.5 gps +/- 0.2 gps
Zcash 300 sols/s+/- 10 sols/s
Handshake 120 Mh/s
As you may know, there are two basic models of cryptocurrency mining employed nowadays: mining via hardware and cloud mining.
Hardware for mining
Graphic cards and coolers, mining farms and electricity bills make a row of associations for the hardware miners. The most important performance indicator that hardware equipment has is the hash rate. The higher the hash rate the mining machine provides, the better. Interestingly, some miners would prefer constructing machines on their own, using materials at hand. 
In the early days of Bitcoin, a personal computer would suffice. At that time, mining was all about enthusiasts powering their own personal computers to verify transactions. Later, as the network's volume grew, this task started to require more specialized equipment, such as mining rigs. In other words, this is the hardware equipment that is used for doing the task. The options here are the GPU (graphics processing unit), FPGA (Field Programmable Gate Array), and an application-specific integrated circuit (ASIC). All of them require a relatively big investment not to mention electricity consumption. 
GPUs were first introduced to facilitate calculations in the game industry. It made these graphics processing units very helpful in solving math tasks required for handling blocks of transactions. This was when the first mining rigs came into use. However, over time, this mining option became less spread because it is not able to compete with modern solutions. Some Ethereum miners can buy individual graphics cards.
FPGA (Field Programmable Gate Array) is usually customized by an owner after they buy it. FPGA is known as the first hardware system created to serve mining purposes. That allowed for the first Bitcoin farms. Energy consumption of FPGA was much lower than that of GPUs'. On top of that, this newer equipment produced 826 MH/sec (megahashes per second) in contrast to 600 MH/sec reached by graphic cards.
Then goes an Application-Specific Integrated Circuit (ASIC), a microchip designed for mining. This system produces even a more efficient hash power and helps save electricity in a smart way. Considering that an Application-Specific Integrated Circuit is a one-purpose development, its price is high yet the speed of operation is hilarious. 
Another type of mining has become known as cloud mining, which allows taking advantage of the rented cloud computer power. Upon that, almost no expertise is required. The power is being delivered from remote data centers and purchased by users as a certain amount of "hash power". Therefore, the share of revenue is proportional to the power they are buying. All technical facilities (storage, server capacity, etc.) are being accessed via the cloud, for which a user is charged.
There are various forms of cloud mining. The hosted one is the most wide-spread type of mining. In this type of mining, the hardware is being purchased or leased.
Another option for miners is to lease hash power from mining farms. This is a popular choice for altcoin (i.e. non-Bitcoin) miners. In this model, a customer's revenue is a share of the farm's overall profits.
Finally, there is joint mining that has been introduced by the Chinese mining pool BTC.top. Its difference from a previous type of mining is that fees are being charged only when equipment starts paying off. In fact, this is another variation of cloud mining. When miners' reward reaches the value equivalent to the cost of buying equipment, they start being charged service and maintenance fees. 
A general concern in regard to cloud mining is its vulnerability before hackers. Another sensitive disadvantage of cloud mining is its centralized character. 
Which mining model does Coinmine employ?
We believe that Coinmine's model is in between cloud and hardware: while there is hardware to be employed on the user end, it is the company that takes care of all other expenses and processes.   
How to use Coinmine?
To run the Coinmine console, it only takes a smartphone plus wifi (or Ethernet). Then you should download the Coinmine mobile application. 
Working with both Android and iOS devices, the application allows taking control of the Coinmine device. To use the Coinmine product, one is supposed to have a registered account with the company. When encountering any trouble, a user shall make sure that their device is within the range of wifi. 
Supported blockchains include Grin, Handshake, Ethereum, Monero, Zcash. Mind that there is no Bitcoin mining and it's only possible to convert existing altcoin balances into Bitcoins. 
Coinmine receives automatic updates over-the-air and spares the inconvenience of a regular update on the user's end.
With Coinmine One, it's possible to mine cryptocurrency and save it in the in-app wallet right away. The device stores the Bitcoin blockchain thereby allowing for a cheap transfer of Bitcoins over the Lightning network. (We'll remind you that Lightning was built on top of Bitcoin and allows for lightning-fast transactions at a nearly zero cost). Also, crypto owners can benefit from earning interest rates in Bitcoin and Ethereum when holding their balance with Coinmine.
Under the Bitcoin mode, you can exchange bitcoins for Bitcoin and withdraw them. To be able to withdraw coins, your amount shall qualify the minimum one set for each coin. It's possible to transact these coins to Coinmine's in-built wallet or any external wallet of the user's choice. Withdrawal requests are not processed instantly. The time set for handling this kind of request is up to 72 hours. Upon withdrawal, the network fee will be charged. 
Protect your network with a password and don't run your device somewhere with a high temperature. It is recommended to run the Coinmine One in a place where it's possible to control network settings as some firewalls may block the URL required for Coinmine to operate. Coinmine can support 802.11g and under. The console should always remain in the vertical position. 
It's possible to disable sound and light for the device.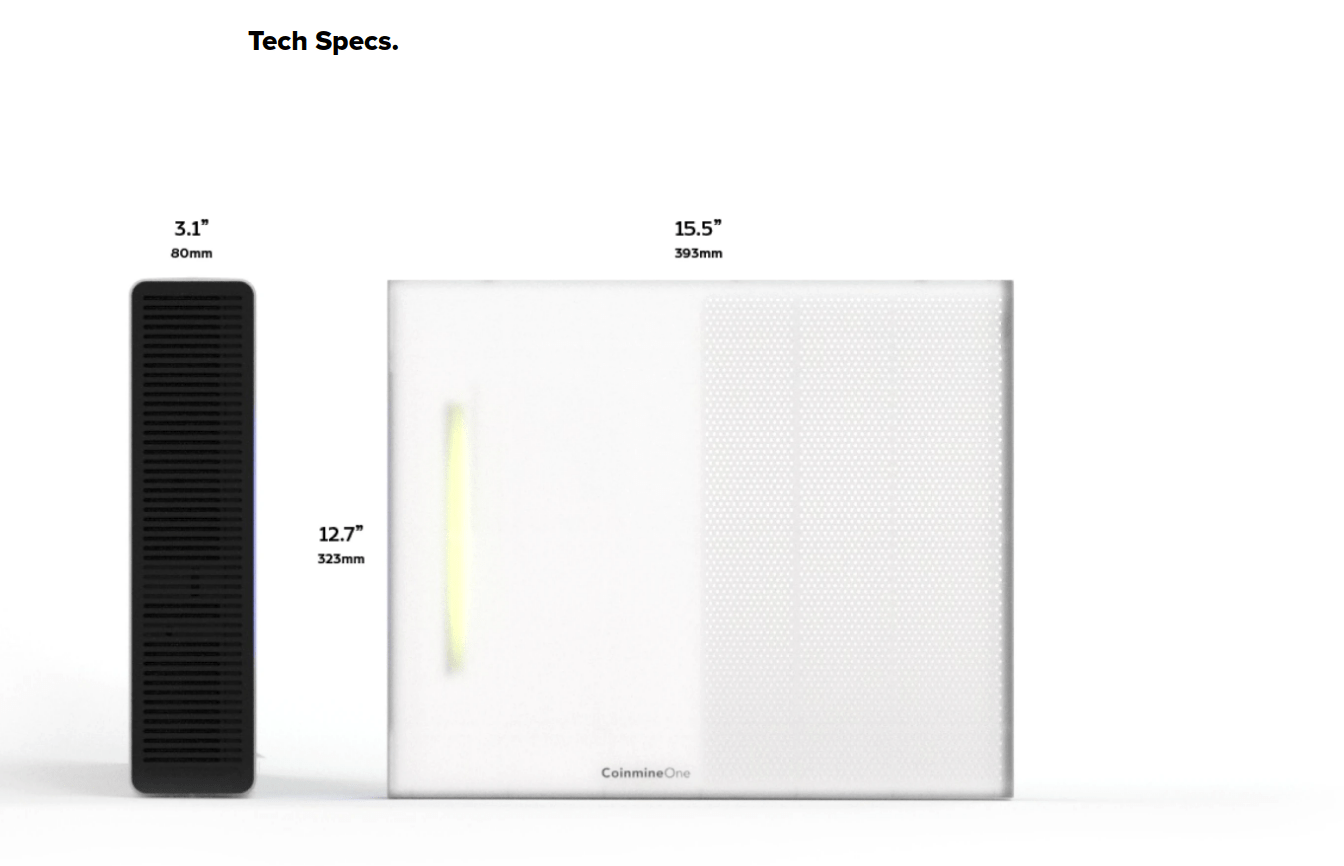 The device consumes about 160 watts, much like a game console. This energy consumption estimate is approximate and will vary for each crypto coin. 
A 5% mining fee is charged during the mining process. 
The noise produced by the device is compared with that of one of the ventilating fans. So it is advised to put the box in the living room. There is a 6-month warranty for the console. 
Developers plan to add other features, such as Lightning, Proof of Stake, and others. 
Delivery and return 
One can expect the delivery of the Coinmine device within 2 - 3 weeks for domestic orders. It is noteworthy that Coinmine does not ship orders internationally, i.e., outside the USA. The company allows for the return of the product if it is not in its original condition or package. Also, a customer can cancel their order before shipment and receive a refund. The terms for refund and return are specified on the company's website. Applications for return can be submitted right on the website, via the "Return Center" section. However, if the product was purchased via reselling agents, it won't be possible to arrange a refund. The refund is paid in the USD equivalent of your purchase.
How to order?
The price of the Coinmine's console is $700. It's advisable to submit your order on the official website of the company. One can choose the black or white model for their device. The discount is provided when you are ordering several units.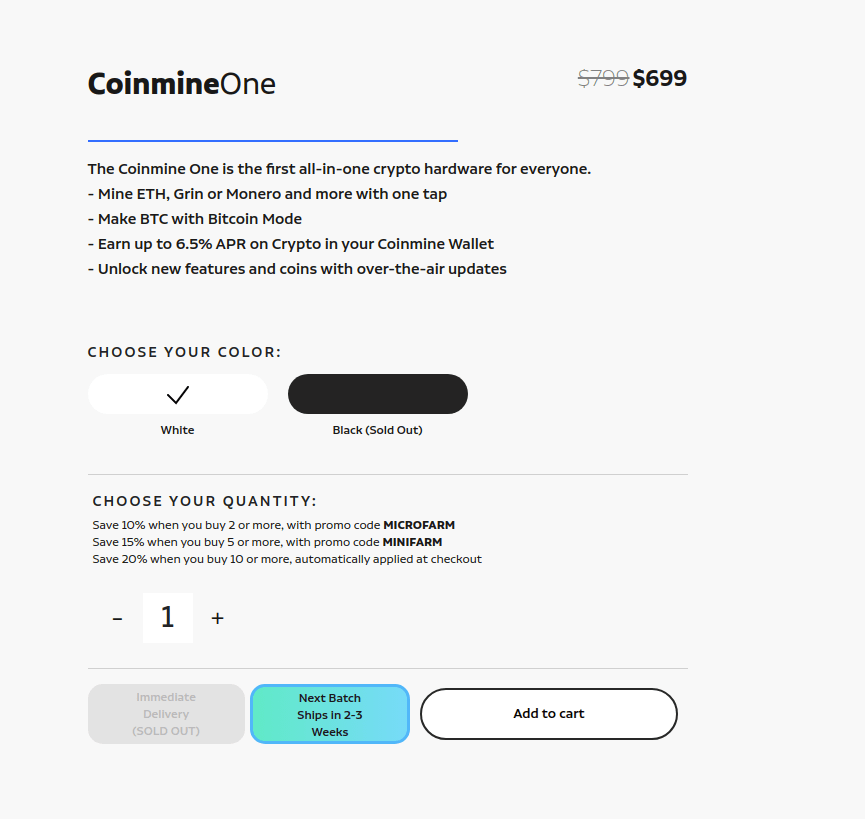 Customer support
Communication with the team can only be done via the email address and Twitter/Instagram as the social media channels. 
Terms and regulations
Coinmine defines California or the U.S. federal law as the governing rule for its terms of service. 
Feedback
When launched, the Coinmine's console encountered concerns that the profitability of mining via this device does not stand near its price. As a response to this critique, the company's CEO suggests looking at the setup costs of common hardware miners as money.  
Under this angle, we could potentially appreciate the time being spared due to Coinmine's solution. According to the company's CEO, their product might be perfect for those who only put their toe into the miners' pool. He also suggests not to miss out on opportunities of new blockchains offered here for mining, such as, for example, Handshake.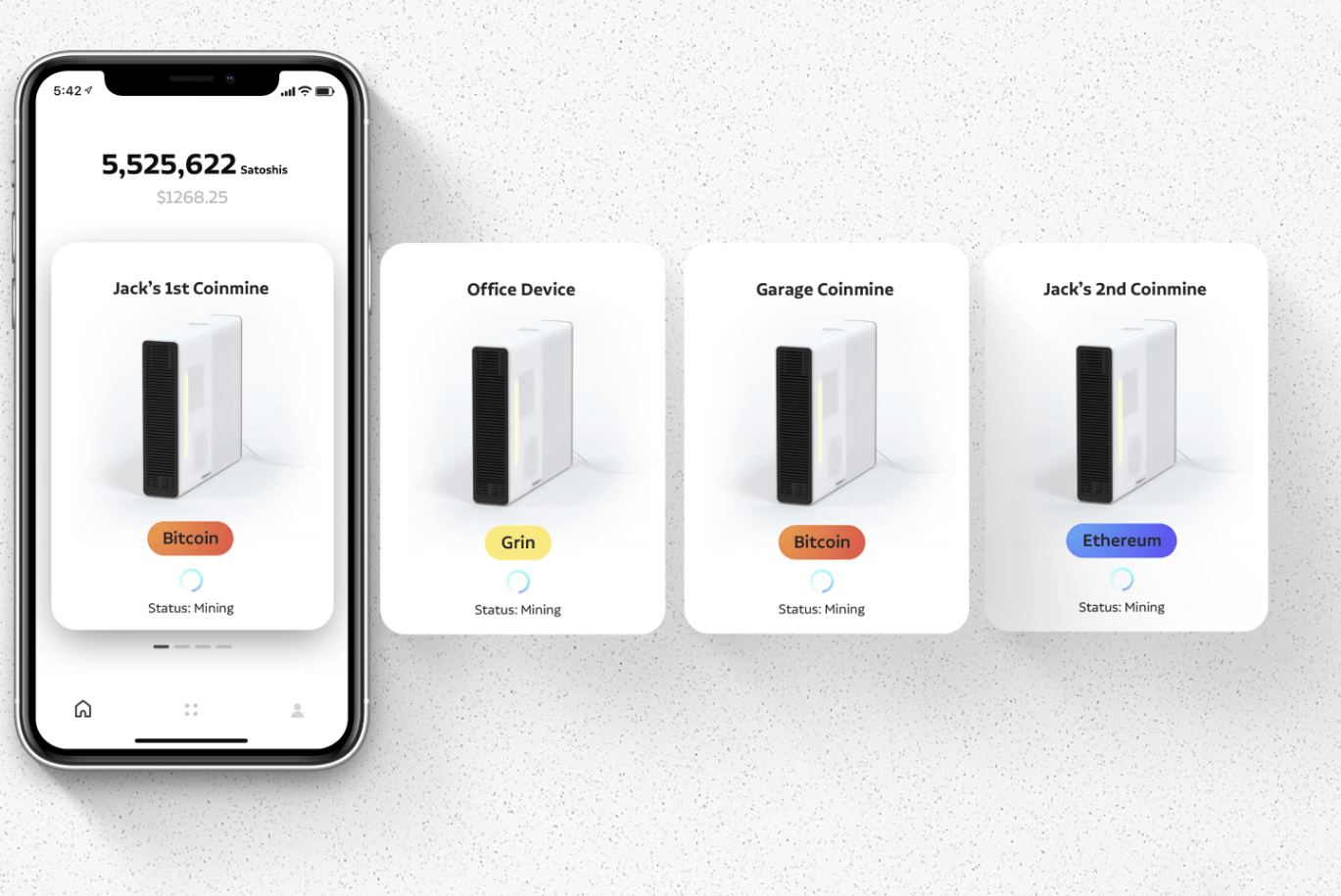 However, some reviews suggest that the hash rate of Coinmine is comparatively low and the electricity bill will show numbers. 
The company's blog has been last updated in Summer 2020. Coinmine's subreddit has not shown much activity in recent months. The Reddit community has accounts of unaddressed refund requests as well as guest queries and posts.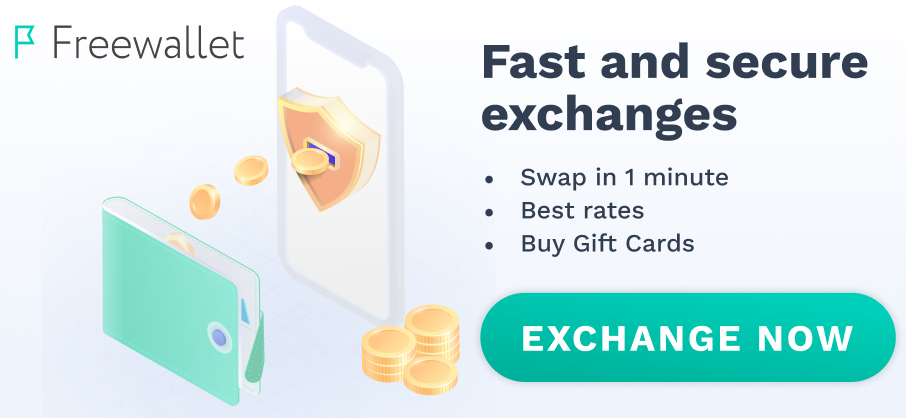 I use it quite often and have no problems with this platform