WunderTrading Review
Mar 05, 2021
WunderTrading is a platform that allows you to start trading and investing in cryptocurrency seamlessly. Copy trade the best crypto traders with a transparent track record, trade yourself using the advanced trading terminal or create a fully automated trading bot using TradingView. Features include a trading terminal, trading bots, copy-trading, multiple account management, portfolio tracker and more.
WunderTrading will help you to automate any TradingView scripts into a fully functioning crypto trading bot. With easy to use automated trading software you can construct and adjust any crypto bot in a matter of seconds.
WunderTrading has its own licenced crypto exchange that allows you to buy and sell bitcoin & other cryptocurrencies with credit card, Skrill or bank transfers. So you can enter and exit the crypto world without any restrictions.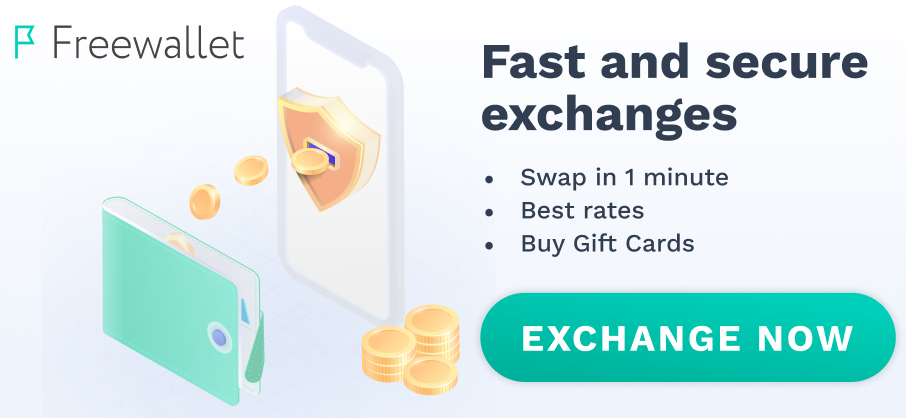 Changed quickly, thanks!

I bought cryptocurrency from the card yesterday. Before buying, they demanded to verify the card, for this it was necessary to enter its number and take a photo. The check took 10 minutes, after which they gave the go-ahead for the exchange. The purchase itself took another 15 minutes. Total, taking into account registration, spent less than 30 minutes. Cryptocurrency was credited in full.
By the way, if you change for the first time and use the card, then make sure that there are working hours. At night, operators do not work, so it will not be possible to verify the card.
I want to share my opinion about this platform. I can say right away that it took time to delve into all the little things. After that, everything started to work out for me. I started trading cryptocurrencies and everything goes very well. The interface is good and very clear. There is a referral system, so if you look into it, it's a very good platform. I recommend it.
Allows you to select the best trading signals, automatically track them. After the generated results, the account makes a copy and makes a trade with the same settings in real time.
Trade automation with a flexible way to create orders. Includes adding and editing functions such as Take Profit, Stop Loss and Trailing Stop. Simultaneously manages an unlimited number of accounts with automatic execution of transactions.
Hello. I really liked this platform. And I met her on the recommendation of my friend, who also understands crypto trading and crypto in general. The platform helped me to easily trade cryptocurrencies and to get to know the world of cryptocurrencies better in general. By the way, you can buy cryptocurrency right there by paying with a card. The interface is very convenient and pleasant. The platform also has a referral system. I recommend to everyone.
I have been trading cryptocurrency not very long ago, but I have already managed to rightfully appreciate the merits of this platform. The platform is convenient and reliable, with great functionality, making operations extremely simple. The interface is convenient and clear, even a beginner will understand. I consider the free use of all tools for traders as an undoubted advantage. In addition, there is its own exchanger with a low commission. In my opinion, this is one of the best platforms for crypto traders. I would recommend checking it out and trying it out.