StormGain Review 2021 - Is It Safe?
Mar 26, 2021
StormGain is a simple crypto trading platform for almost everyone. It's a convenient solution for those who want to gain profit from either the growth or decline of the cryptocurrency market, as well as from long-term investments in crypto assets. StormGain is also an official Partner of S.S. Lazio.
What Is StormGain?
StormGain Features
How to Use StormGain exchange
StormGain Fees
Is StormGain Safe?
What Is StormGain?
To become a better trading platform, StormGain combines both the cryptocurrency market and investment. It is also a very dynamic and all-in-one crypto trading platform: convenient, simple, intuitive. This exchange is a good option for both beginners and pros.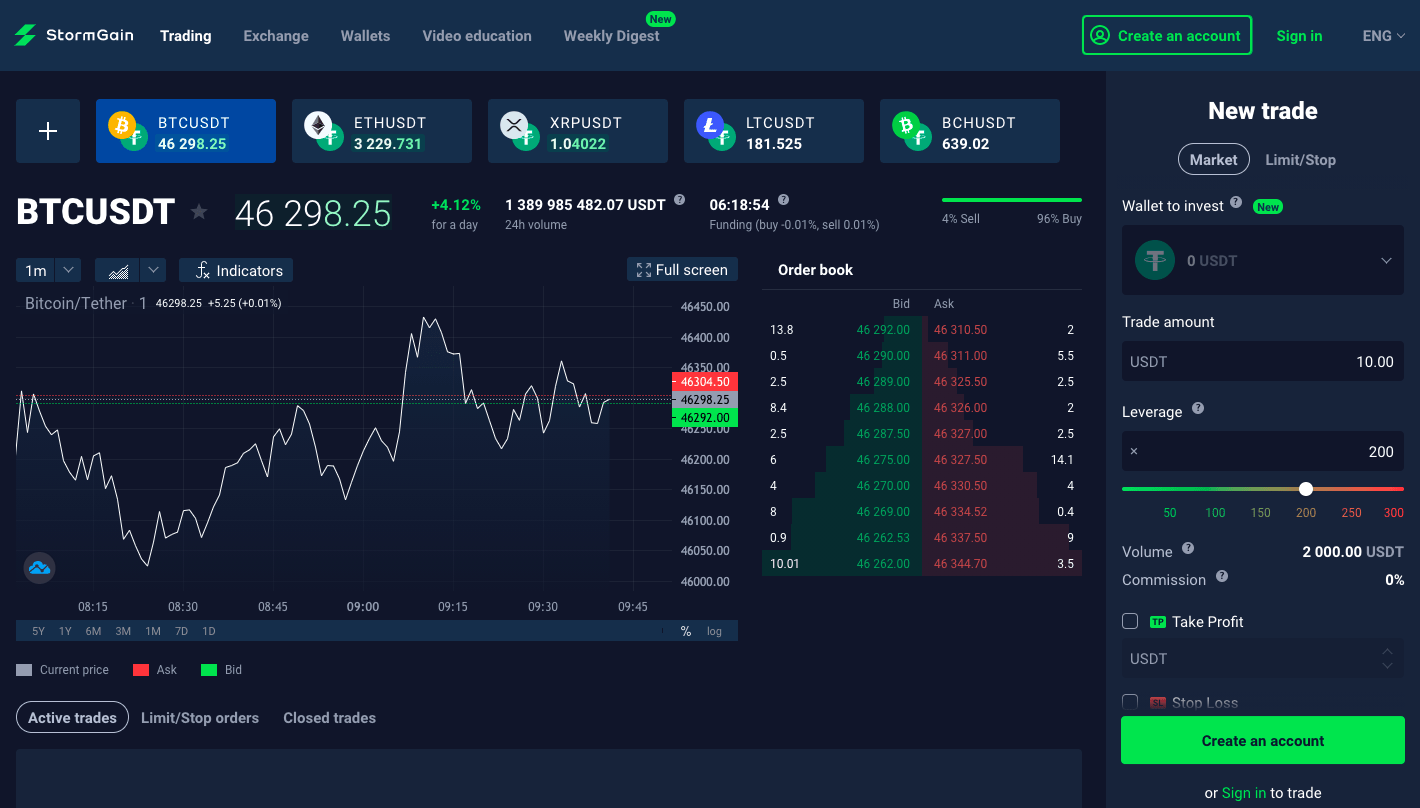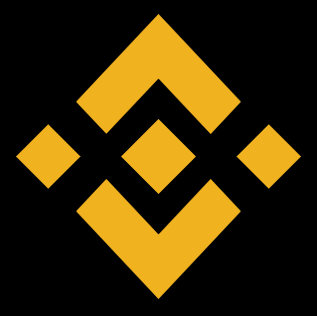 Get Profits with HODLing on Binance Earn
StormGain allows users to start trading the most popular and most capitalized coins with leverage of up to 200x. It is also possible to just buy and hold crypto. This platform supports trading pairs between 6 cryptocurrencies: USDT, BTC, BCH, ETH, LTC, XRP.
StormGain Features
StormGain has a number of interesting and helpful features. Among them users can find:
Crypto Cloud Miner - Islamic Accounts;
Bonus on Deposits - Interest on Deposits;
Crypto Wallet - Exchange;
Multiplier x300 trading platform on 23 Crypto pairs;
Signals;
Demo account of 50.000 USDT;
Education Platform.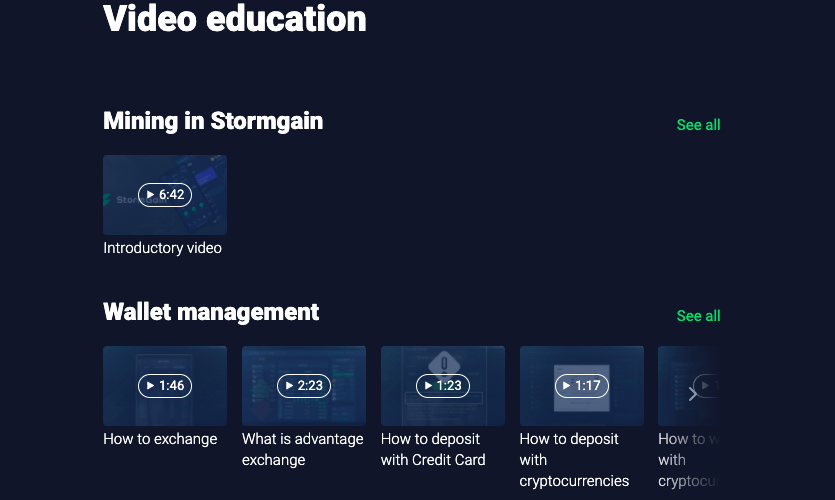 StormGain is quite an intuitive and user-friendly cryptocurrency exchange. What makes it different, is the fact that this platform has a minimum deposit of 50 USDT. However, trading is possible from 10 USDT per trade.
Trading with leverage of up to 150x: BTC/USDT;
Trading with leverage of up to 50x: other pairs;
Opening trades including stop-loss;
Free cryptocurrency signals;
70% prognosis accuracy;
Low commissions.
StormGain offers its users online wallets for all currencies, not including USDT. And the exchange itself uses cold wallet storage for keeping all the coins safe.
Except for the ordinary browser version, users can install an iOS or Android application: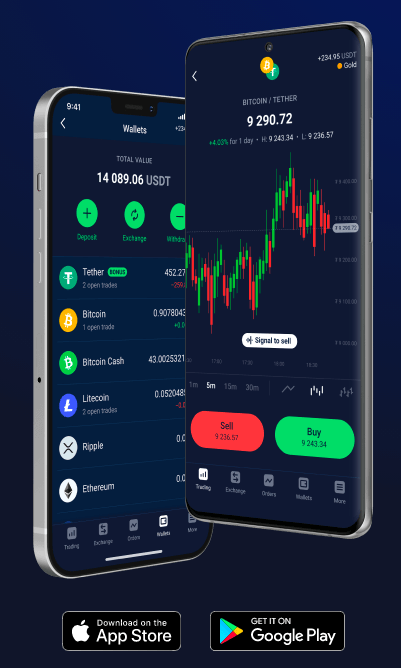 How to Use StormGain exchange
It is very simple to get an account on the StormGain exchange. No special knowledge is needed for registration: just an email address, password, and phone number (no SMS or spam from devs). And that's all.
The account is created immediately after all these manipulations are finished. It is already active and waiting for the first deposit.
KYC is becoming more and more common nowadays, however, so far it is not necessary. Potential users only have to accept the terms and conditions, indicating that they do not live in the USA.
StormGain Fees
According to the StormGain team, they offer the lowest fees on the cryptocurrency market. 
To start with, depositing the coins is free.
The trading fees could be 0.08% and 0.25% depending on the trading pairs. 
The fees for leveraged trading are a bit higher and go between 0.15% and 0.25%. 
When paying with a credit card, the deposit charges 5% fee starting at $10. 
0.1% fee is charged for each withdrawal. 
When making a profit, users have to pay 10% in trading fees. 
The withdrawal fee model is a hybrid between fixed and percentage-based. For example, fee for 0.01 BTC = 0.000010 BTC, while fee for10 BTC = 0.01 BTC.
To see the actual commission that StormGain charges, traders have to open a particular position in their account.
Is Stormgain safe?
To start with, StormGain is part of Libertex, which is well-known for offering trading platforms for 20 years. The company is also mentioned and discussed on Yahoo Finance and Goal.com which makes it familiar to many people. 
To properly secure the account, devs recommend activating the 2fa and don't leave any extra funds on the exchange. In case of any issues, users may contact the support which is available 24/7 through the contact form or Telegram. 
Staying on the market for 2 years means that StormGain has built itself a good reputation among traders.
Frank Torres
9 June, 1:59 PM
I have started using the cloud miner of Stormgain and made my first $10 in one week. Now I am making trading operations with low leverage. Is really a very good and trustworthy platform.